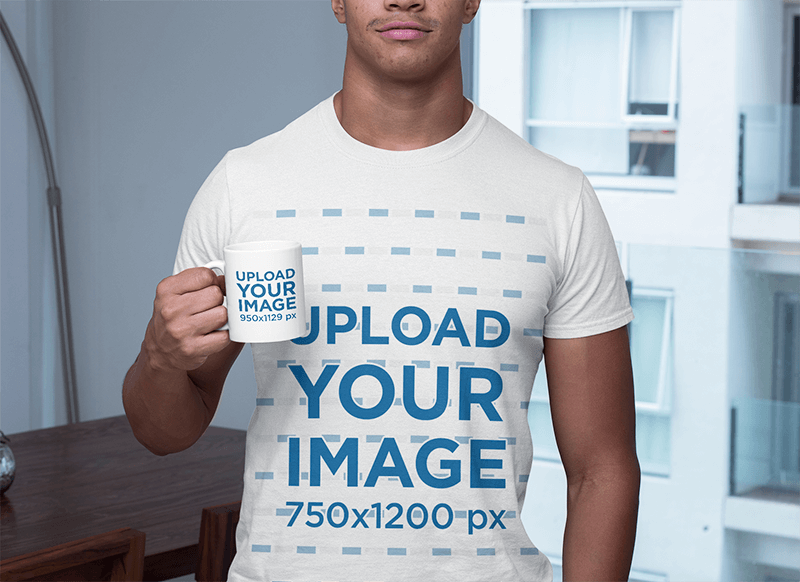 Need Some Eye-Catching Mockups to Promote Your Business? If you are looking for professional product shots to showcase your brand in context, Placeit has the perfect mockups to make your business stand out and steal the spotlight while being displayed in-use. Others have noticed Placeit's success at creating photorealistic mockups to display screenshots and designs so they made their own attempts at building a look-alike platform filled with flaws. Some of the free alternatives are perfectly fine when it comes to the technical aspects, but fail to deliver the characteristic personality and context of Placeit's lifestyle images. See for yourself how these Placeit alternatives compare to the Placeit experience.
To make it easier for you to compare and make a fair choice, we've divided them into categories:
What Makes a Good Mockup?
---
Adding Your Image to the Mockup
Placeit
Placeit gives you two different methods for adding your screenshot or image onto the desired mockup template to make it outstanding and professional, and both ways are dead simple.
🔥 Don't miss out on these Placeit Reviews. Check out what some influencers said about us! 
1. Drag and drop your screenshot straight to the interface
We advise you to upload your image in the recommended screen size – each mockup displays the preferred upload size. But hey, no worries if you can't do that, we have a crop tool that allows you to adjust your image to fit the screen however works best for you.



This finished iPhone mockup template features an image that was dragged straight to the template. Notice how the screenshot adjusts perfectly to the image? Well, that's because Placeit carefully adds the perfect glare, inclination, and crop so the end result is this photorealistic mockup of a lady relaxing at home while using a music app on her black iPhone.
2. Type a URL
Placeit will generate a new screenshot of the website based on the type of device in the mockup template. For example, if you are using an iPad mockup and type your URL, Placeit will deliver a mobile responsive version of that website to fit the screen smoothly.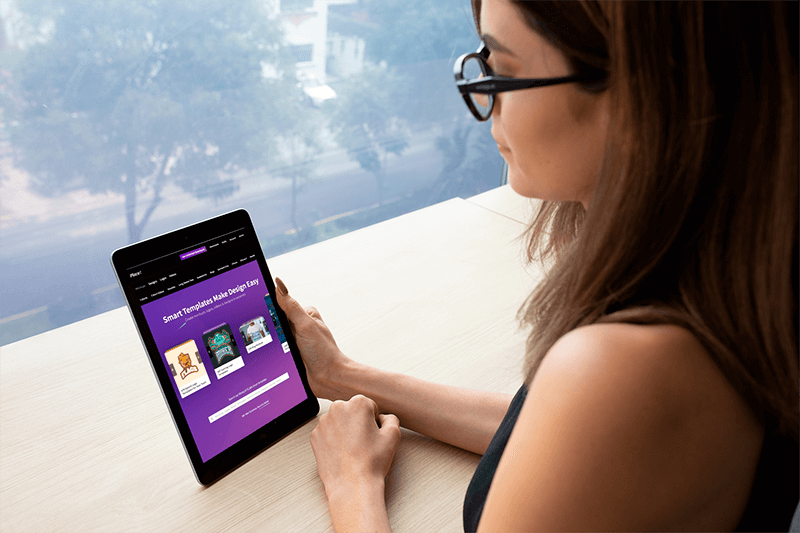 For this tablet mockup of an iPad being held in a landscape position, we typed Placeit.net and within seconds, a screenshot of the mobile version of the site was perfectly set on the landscape positioned device.
Placeit Alternatives
Other sites will ask you to upload an image to the device but won't give you the option to select a crop area, grab a screenshot from a URL or add any kid of effect on the image to make it appear realistic. In fact, this squeezed image on a horizontal phone just looks sad.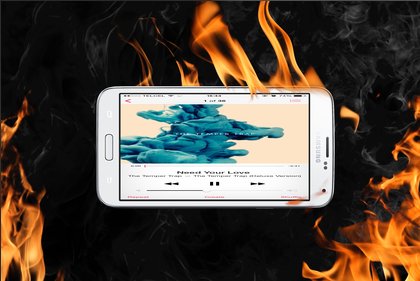 ---
Real People in Real Situations
Placeit
App marketing is all about making your consumer demographic relate to your product and find use cases for it, that's why Placeit is committed to representing real situations in which people would be interacting with the devices on the mockups. Placeit really cares about having a wide variety of people of different races, styles, and ages. You will be able to showcase your product while being used by a senior, a teenager, a corporate businesswoman, and many more.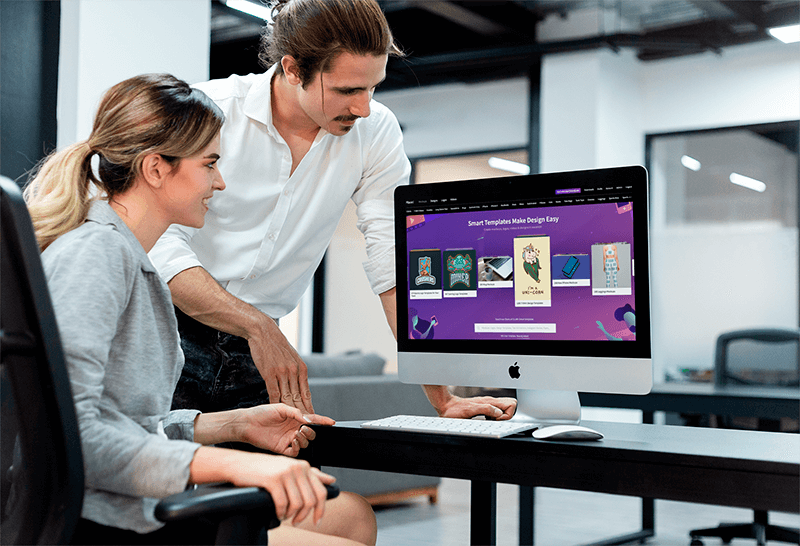 This iMac mockup template features two coworkers. The image composition allows the iMac carrying the website screenshot to steal the spotlight, but it also presents a friendly scene in which these coworkers seem to be engaged in some sort of learning process. It's all about the context, and this desktop mockup is definitely winning at building a real environment.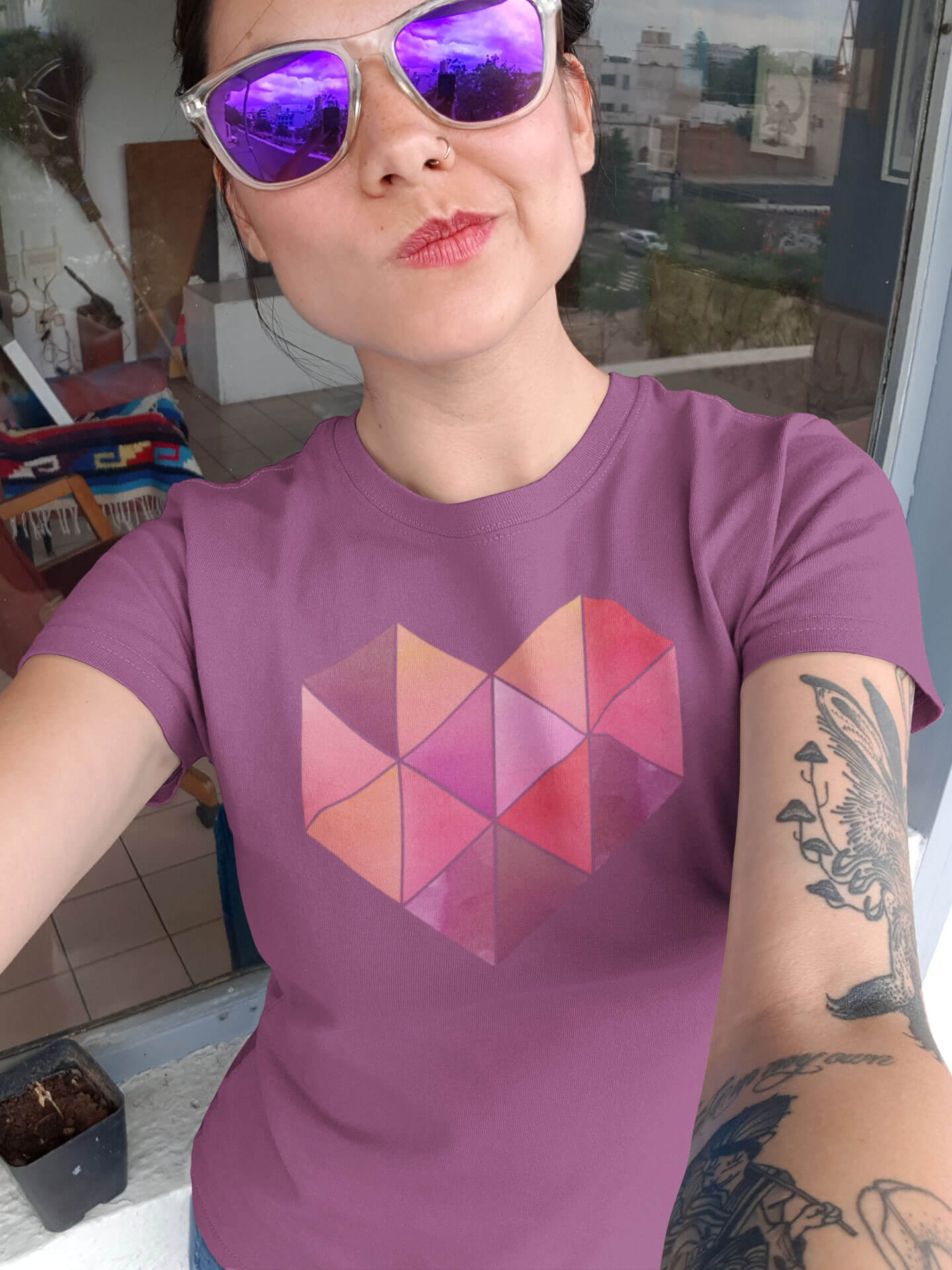 Not convinced yet? How about this selfie t-shirt mockup? It doesn't get any more real than this! Choosing to display your clothing designs on apparel mockups like this one will make your brand come across to your clients as approachable and real.
Placeit Alternatives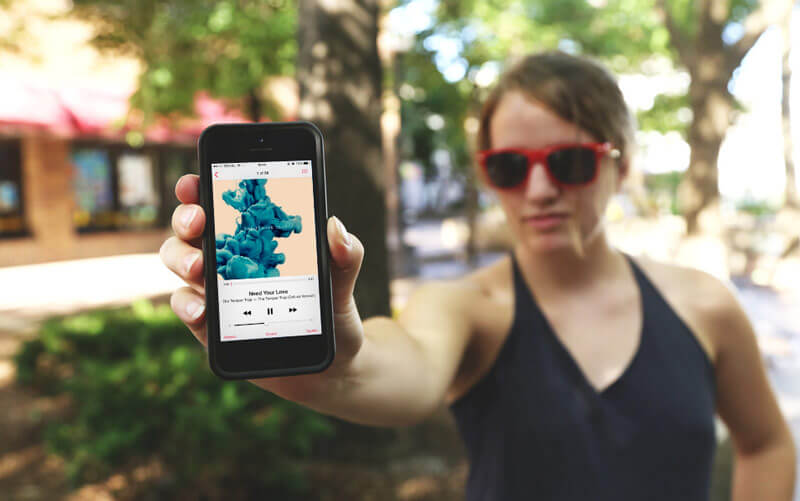 While this iPhone mockup features a woman holding the iPhone, her facial expression and body language are not friendly or appealing. She looks awkward and her big red glasses steal the attention from the main object, which should be the iPhone.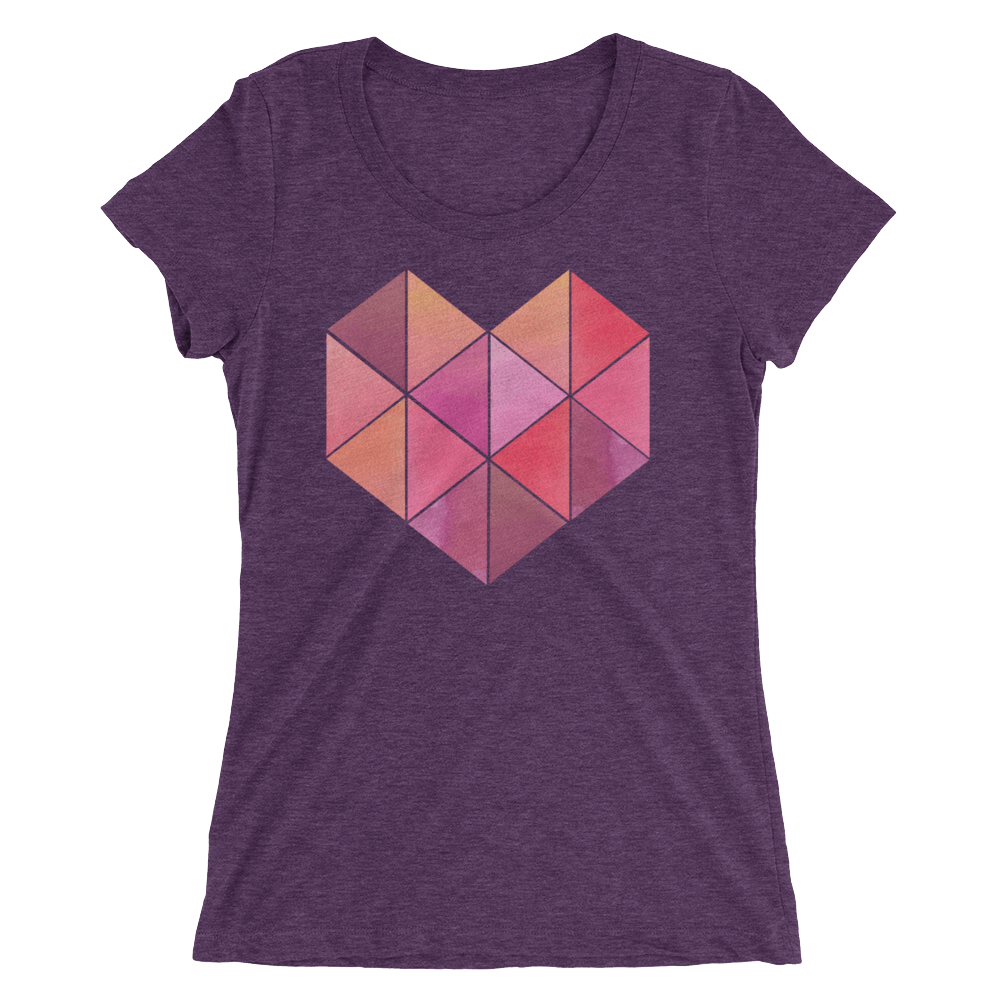 There's nothing particularly wrong about this t-shirt mockup,  but the white background and lack of a model just feels bland and without personality when compared to the aesthetic of the average Placeit mockup, which features a model in a certain context or scenario. Also, mockup generators like this one don't feature as many garment colors to customize the image to your product line.
---
Variety, Features, and User Experience
Placeit
The homepage is a huge gallery that presents all of Placeit's mockup templates for the user to select the desired ones. Placeit adds new mockup templates every day, and with over 1000 mockup templates, it gives you a wide variety of scenarios, characters, and devices so that you can find the perfect mockup for your marketing efforts.


But besides allowing a general overview of the assets, the homepage also has a search bar and tons of filters to help you find exactly what you are looking for. No matter what your business focus is, Placeit has the perfect mockup for you. The mockup gallery is divided into three categories:
Digital – all sorts of device mockups. iPhone mockups, Android mockups, iPad Mockups, MacBook Mockups, etc.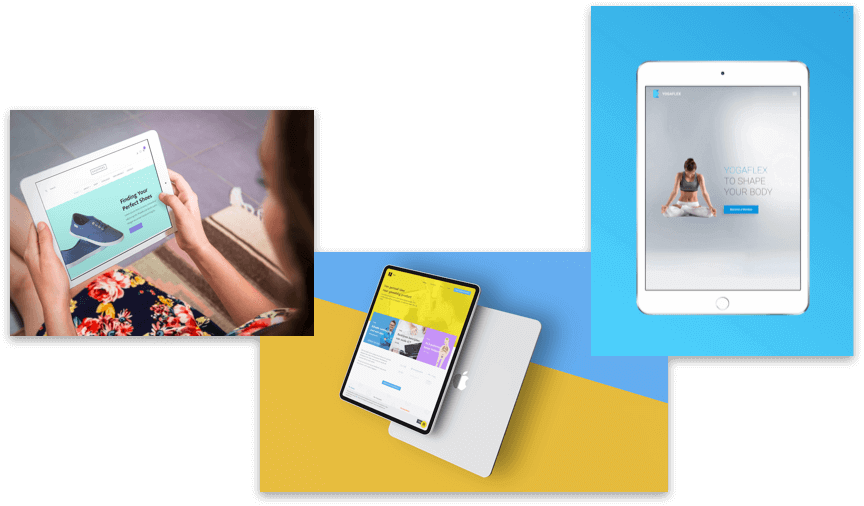 2. Apparel – bring your clothing brand to life with t-shirt mockups, hoodies, tank tops, jerseys, pillows and so much more.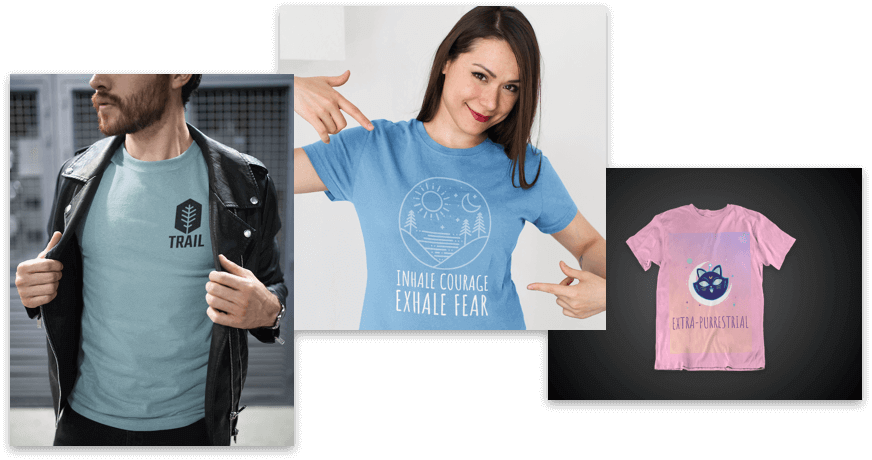 3. Print – Feeling creative? promote your book cover, online banner, or business card with our latest print mockups.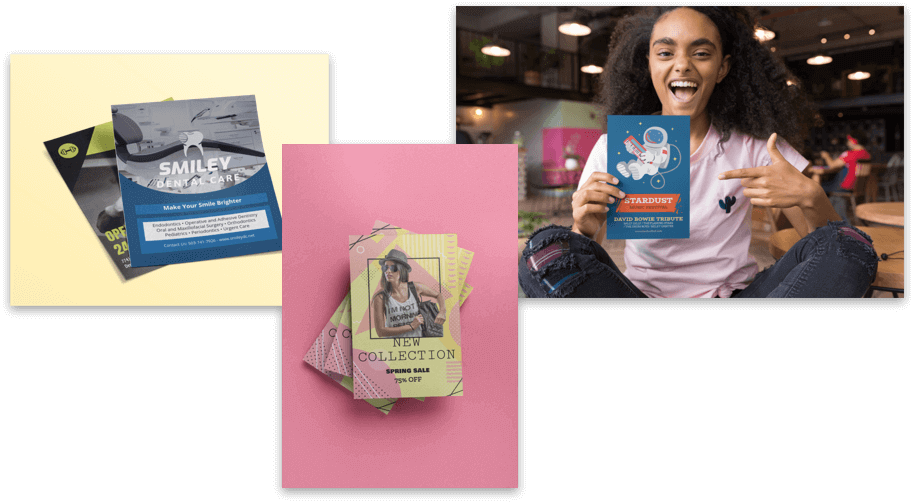 Creating a photorealistic mockup with Placeit is nice and easy. From choosing the exact template to adding your image and downloading, the whole process is seamless. But it doesn't end there. There are tons of features to make your experience smooth and simple.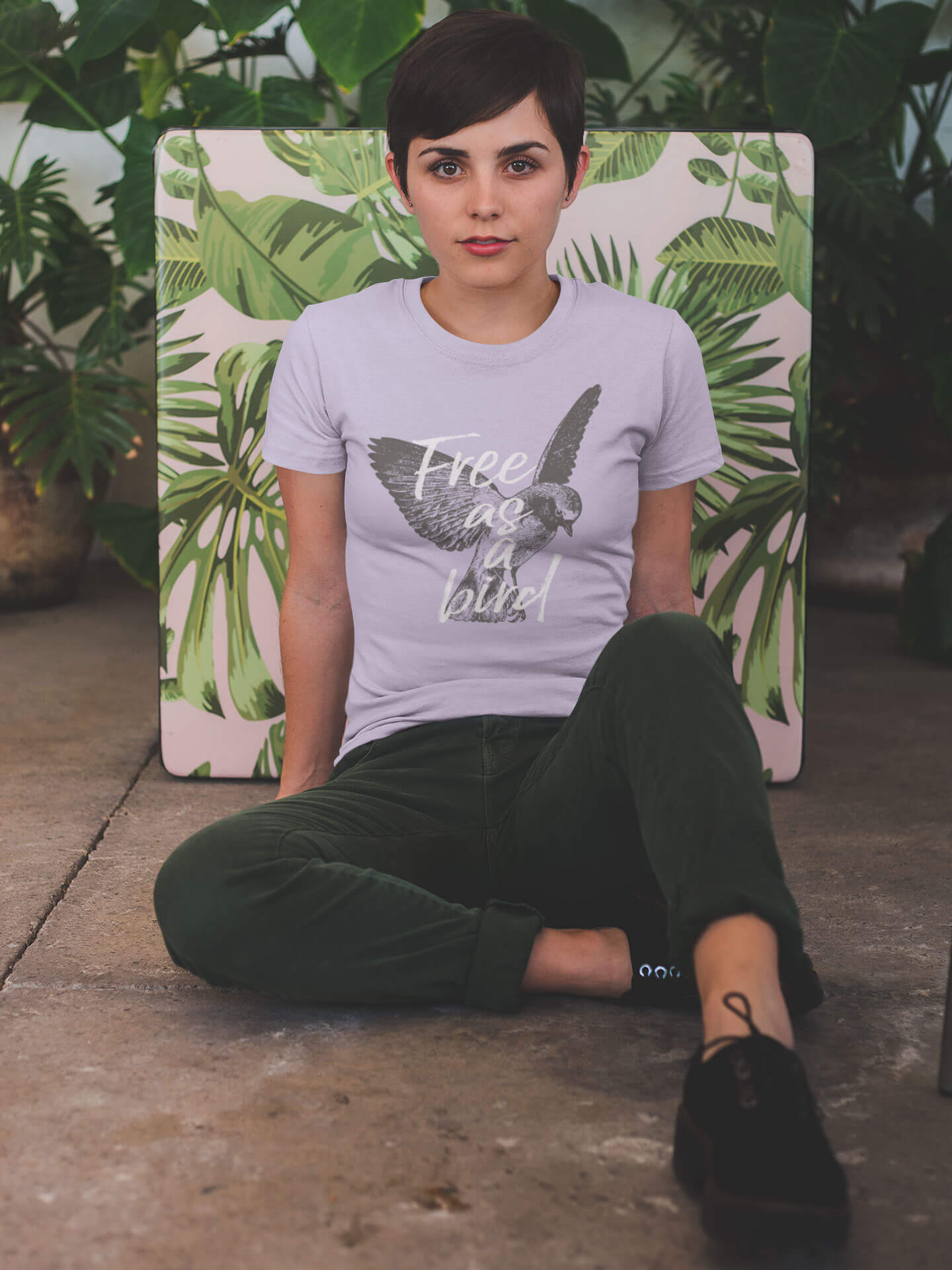 For example, I uploaded a transparent png file to this t-shirt mockup so cropping and repositioning the design on the actual tee is super easy. Uploading a transparent file comes in handy because I'm able to choose any color I want for the garment by simply typing a HEX code or selecting one from the color wheel.
✨ You might want to read: How to Make Mockup's Background Transparent
Placeit Alternatives
Other sites make it look like a simple process as well, but in reality, it's just sloppy. Selecting a mockup is complicated because most sites don't offer categories and filters. Also, it's not always clear where you are supposed to add your image, or how.
For instance, this site shows a poor quality iPhone mockup which was hard to use but also not possible to download. We tried several times and both downloaded files are blank, no mockup.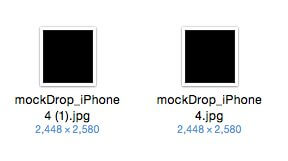 The following site is an example of a poor variety gallery of mockups. Even though the site has its assets divided into categories depending on the device.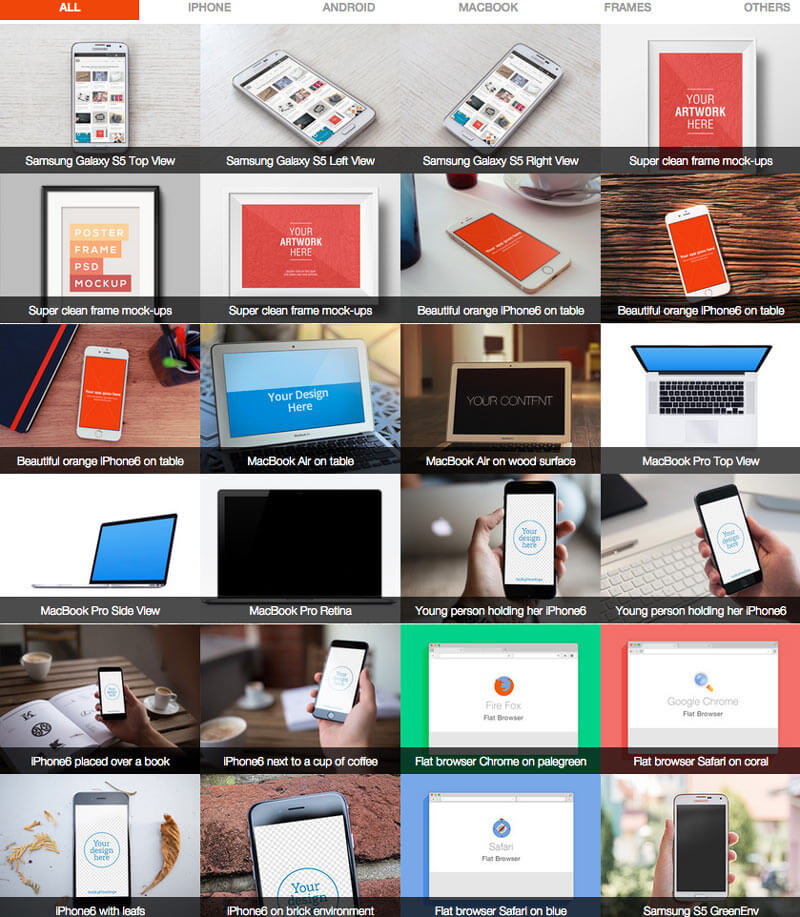 This site (which has remained as Alpha version for a while) is another example of a limited variety of mockups that don't seem to be updated constantly enough.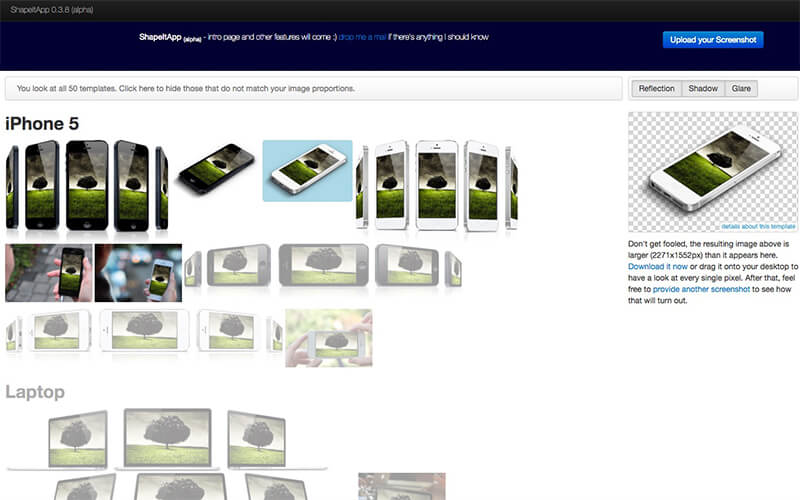 Most of their mockup templates don't offer a context or character interacting with the device, it's just the device on a transparent background.
---
Original Photographs
Placeit
Placeit finds it very important to offer original images that meet a high-quality standard, that's why all of its images and videos are specifically produced for the mockup templates. We want to give you lots of options of original photographs for you to showcase your business in a unique manner that will make it stand out.

This iPhone mockup template of a young lady getting ready for a workout at the running track is aimed towards a very specific consumer demographic, and since the photograph was taken for this purpose, you won't find it elsewhere, meaning your app can stand out from the competition by not using the same images as everyone else.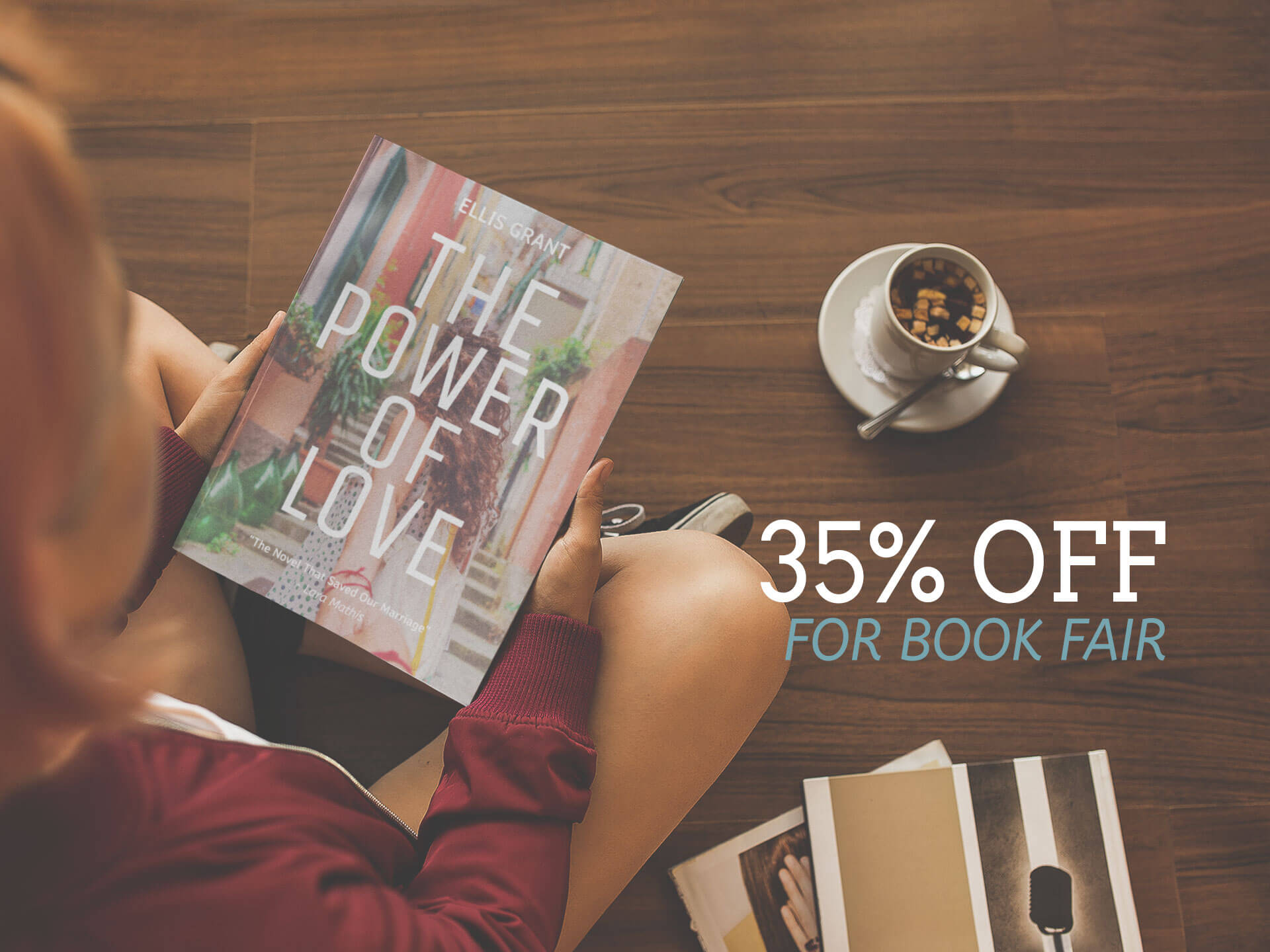 Let's say you are looking for something really specific, like a book cover mockup to promote your latest novel on social media. Well, guess what? Placeit has your back. Just take this book cover mockup Facebook ad as an example. With original shots taken from its very own production team, Placeit covers this and lots of other niches to provide originality and uniqueness to your brand or product. Because you wouldn't want to promote your business with the same assets as everyone else, would you?
Placeit Alternative
Sites like this one don't really dedicate their efforts towards creating their own photographs, they crawl them from different sites and simply compile them all together. As you can see, almost every mockup has its own source.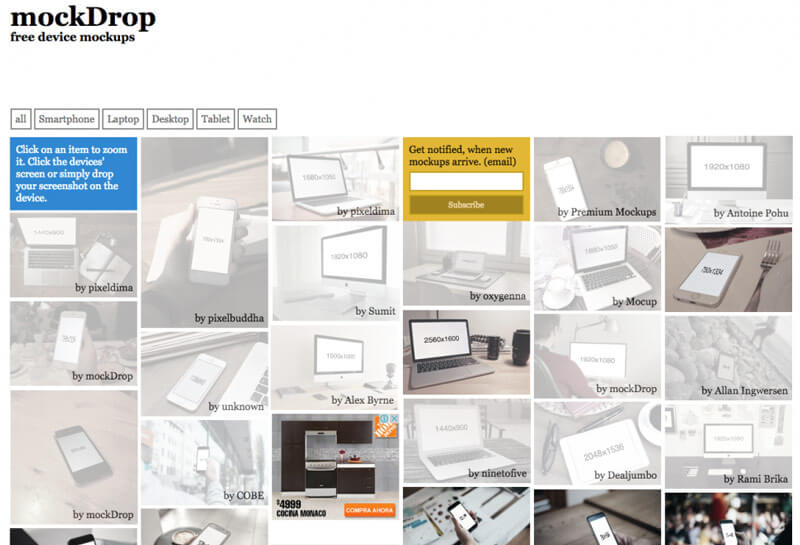 ---
Professional, Top Quality Results
Placeit
As we've mentioned before, Placeit is committed to helping you showcase your products in a clever and professional way, that being said, we want your app to look the best possible way with the right angle, orientation, and image composition.

This iPhone mockup video features a sleep device floating and rotating. Not only is the video beautifully shot, it features a compelling scenario that will boost your website or app's conversions. The overall quality and composition of this video makes it a professional marketing piece, and the best part is you can customize this video template for your business and add it to your website or Social Media channels in seconds!
💡 Check out this blog post: Using Mockups to Save You Time!
Placeit Alternatives
*Upside down screen: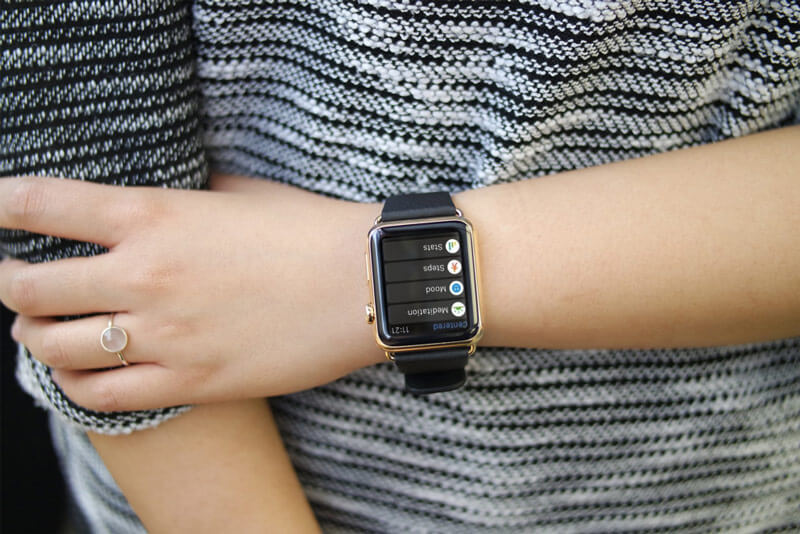 This Apple Watch mockup seems like it could be a good option to display an iOS app; unfortunately, the image is upside down, which makes it confusing for the viewer since you don't get an accurate display of the app, even though the image has a nice composition, it is not really useful to showcase an Apple Watch app.
*Image doesn't fit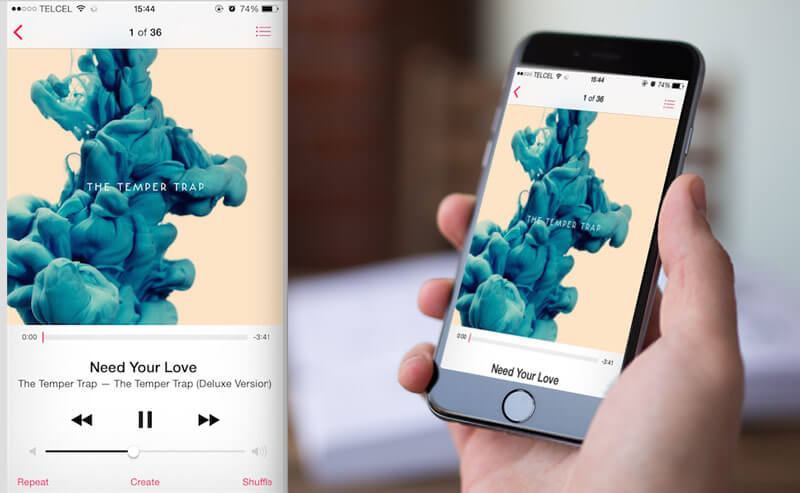 Another example of poor quality mockups is this one, it may seem like everything is fine, but the final output doesn't show the full screenshot. Besides, if you look closely at the final mockup, you will notice how the image doesn't even fit the iPhone's screen, it's simply pasted over it.
*Pixelate screenshot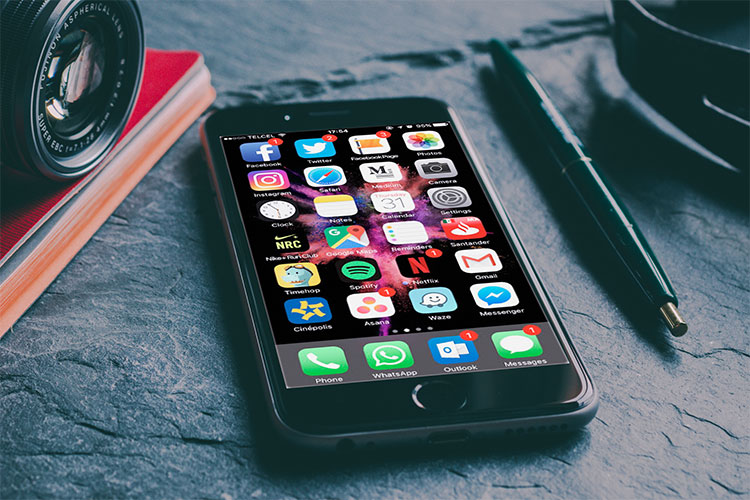 The overall quality of this iPhone 6 mockup template is pretty good, however, the screenshot we added into the iPhone seems to be pixelated and stretched, even though we uploaded the right size.
But what's the problem with sites that only allows you to download your mockup file in a JPG or PSD format?
There are hundreds of alternatives nowadays, and even though they have a beautiful free mockup collection, it's neither ready-to-use nor friendly for non-designers. The only way to place an image in a mockup is by editing in Photoshop or downloading it as a JPG. 
So you might be wondering what's wrong with a JPG image? Well, the desired picture simply won't fit in the mockup. Therefore, your final piece will lose quality and even might look cheap. And finally, if you don't have an advanced design editor from the Adobe company -even though those sites have some gorgeous mockups-you can't have a final result. Unfair, right? 
But hey, don't take these comments wrong. I mean, it's incredible that there are tons of options for designers. However, at Placeit, we believe that design should be accessible to anyone who wants to present stunning and professional results in no time and without having any design skills. Everyone can design, whether you're an entrepreneur, a pod seller, a social media manager, or a musician trying to promote your new release! It's all about making it easy but good-looking for everyone who needs it. 
---
So, Why Choose Placeit?
As one of a kind service that combines great variety, user experience, and quality, Placeit offers different price ranges depending on what you are looking for and the use you will give to the assets.
Remember Placeit has tons of free assets including awesome mockups! Try our 10 Best Free Mockups for Your POD Site post and our Free Templates for Your Print on Demand Business to get stunning free assets.
---
FAQ Placeit Alternatives
"I use placeit to help with client websites and mockups and it is HANDS DOWN the best, easiest system to use! No more manual photoshopping every mockup! Thanks Placeit!"
Logan L 5/5
---
There's No Alternative to the Perfect Mockup
Placeit has over 3000 mockups for you to choose from, including App Store screenshot templates, responsive and multi-device mockups. Professional designers appreciate the quality of our images and the ease of use of the tool. If you're looking for the perfect mockup, it's surely in our collection. Find it in Placeit!
Make Your Mockup Now
---