How to Get Transparent Mockups from Placeit
1. Get into Placeit
In the top menu bar go to "Mockups" and then on "Highlights" choose "Transparent Background".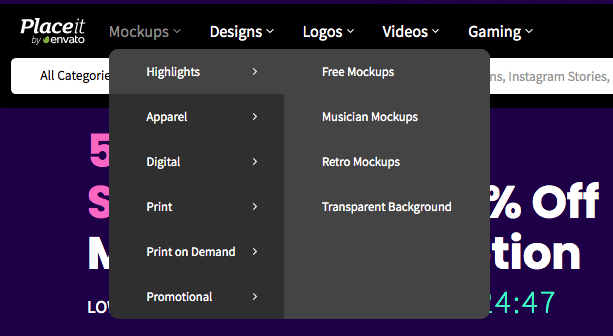 2. Filter Mockups by Product
Use the drop-down menu or you can also use the filter tags on your left side.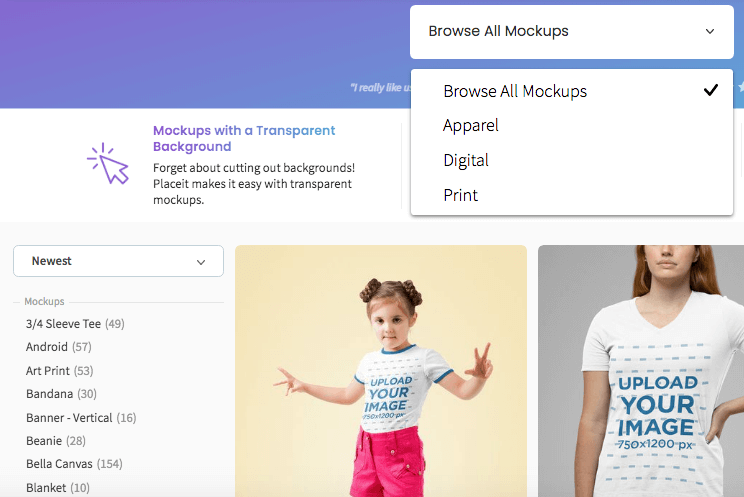 3. Choose a Template
Choose a template that best suits your needs and start customizing!
4. Add Your Design
You can add any design from your device or upload it directly from Placeit if that is where you made it!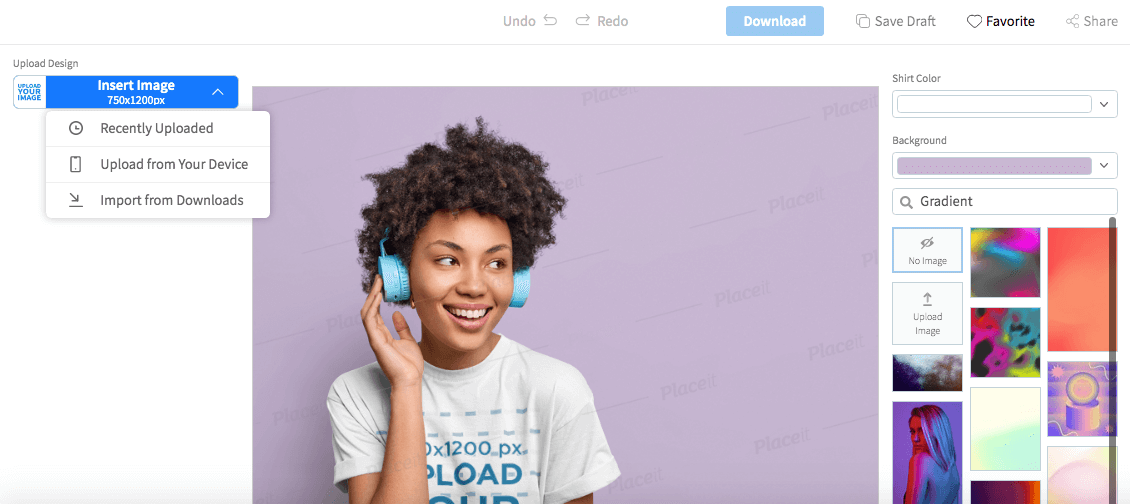 5. Time to Play with Your Background
You can choose a color, add your own hex color code, choose a transparent background, choose a stock image for your background, or upload your own!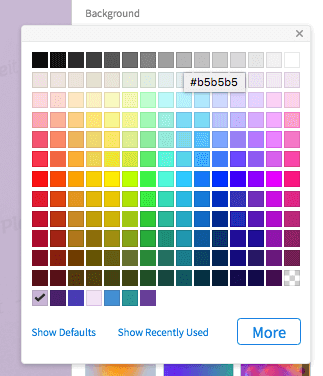 In this case, I decided to add a stock image, so I searched for "party" and this is the result.

6. Time to Download!
Hot the download button on top of the image, and then you will see this: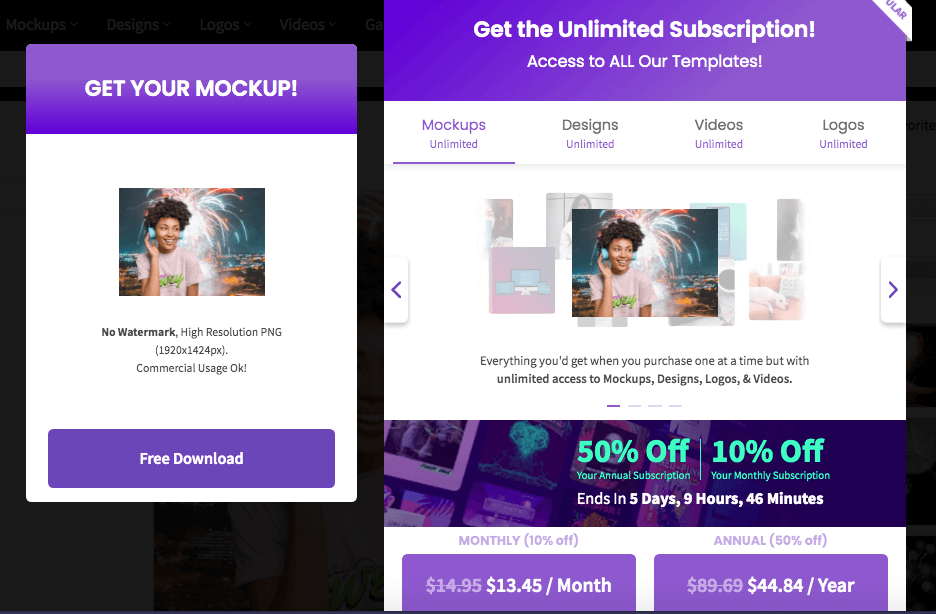 Click on download again.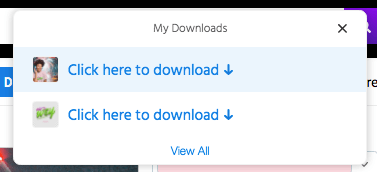 If you need to resize your image you can do it right there on the downloaded image bottom bar: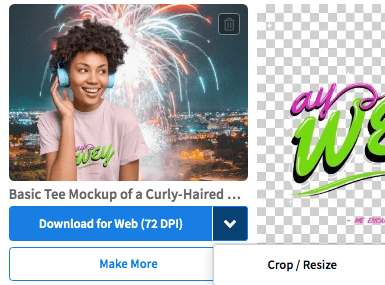 And that's it! Yes! It's that easy you can use any mockup for any product and add your own background or download completely transparent to set on different backgrounds for your store or social media.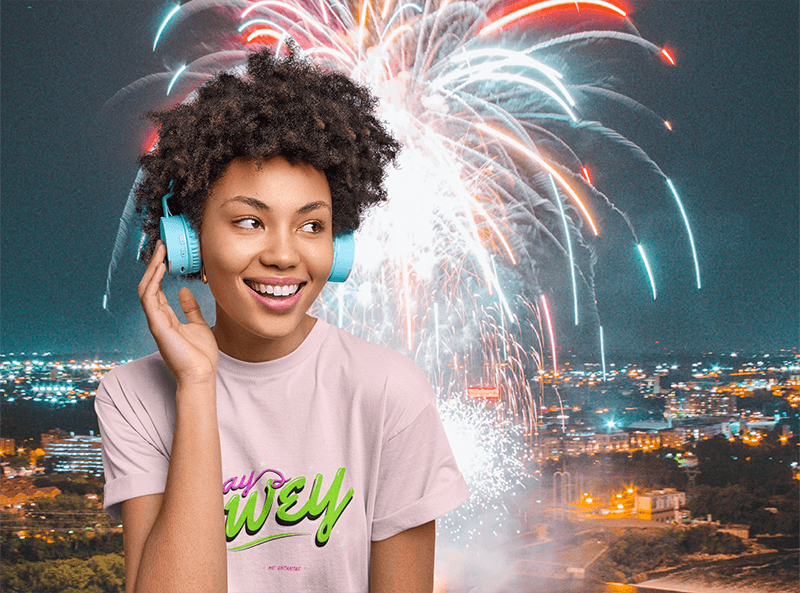 How Do I Make a PNG Mockup?
All mockups will be downloaded in high-resolution PNG files.
How Do I Change the Background of my Mockup?
Once you are on the editing screen for any transparent mockup, you can change its background for a different color, a transparent background, a stock image, or upload one of your own!
How Do I Remove a Mockup Background?
To remove a background completely simply click on the transparent option on the "background" bar.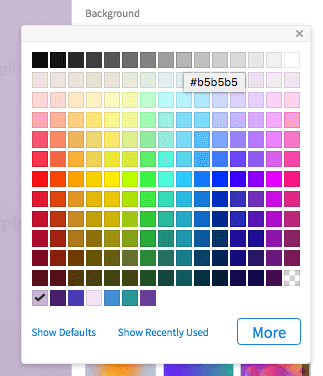 Lastly
If you have any further questions don't hesitate to contact us! If you found this post useful you might also want to check out our How to Make Instagram Ads the Quick & Easy Way post or How to Make a T-Shirt Mockup without Photoshop!
You can also visit other FAQs for Placeit like How to Set Up Your iPhone to Download Files from Placeit & How to Download Videos from Placeit on iOS.
---
---
0 Comments
Close Comments