Best V-Neck T-Shirt Mockups
Wondering what's the next step to fully engage with your audience? Amaze them by showing your already awesome designs in realistic environments, make them feel related to your brand! Placeit can help you with that, use the beautiful v-neck tshirt mockups to showcase your designs being worn by a big variety of models. Because not all t-shirts have a round neck, impress people by showing them your latest designs with v-neck mockups!
---
---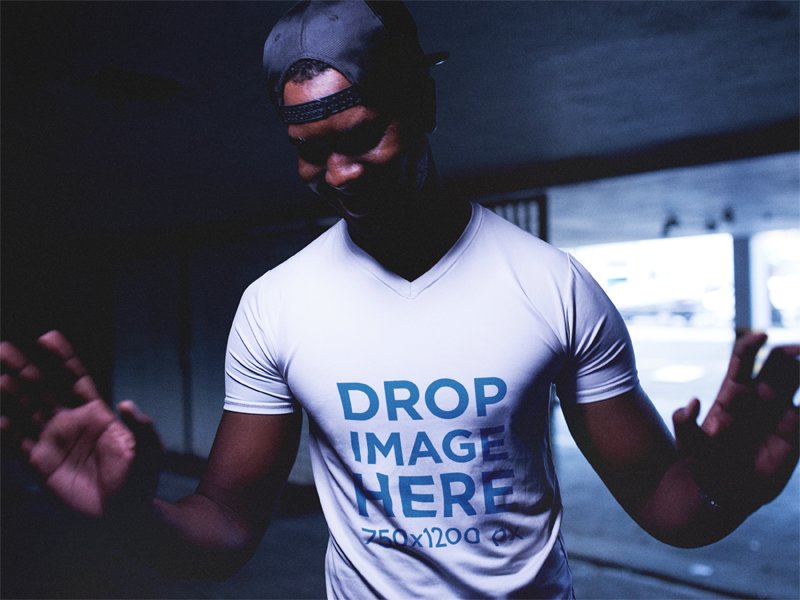 Mockup template featuring a black man in a dark parking lot wearing a simple v-neck t-shirt and a snapback hat on backward.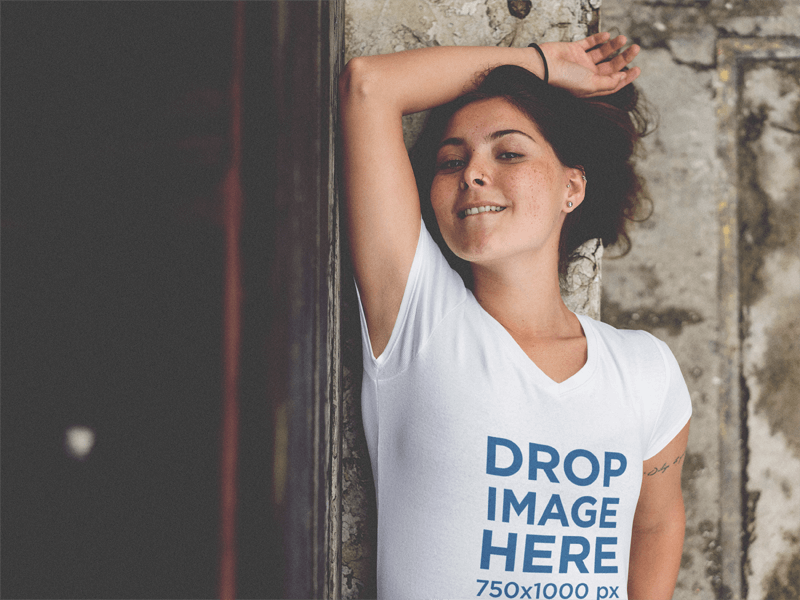 Cool clothing mockup featuring a young woman with a nose ring posing casually with her v-neck tee!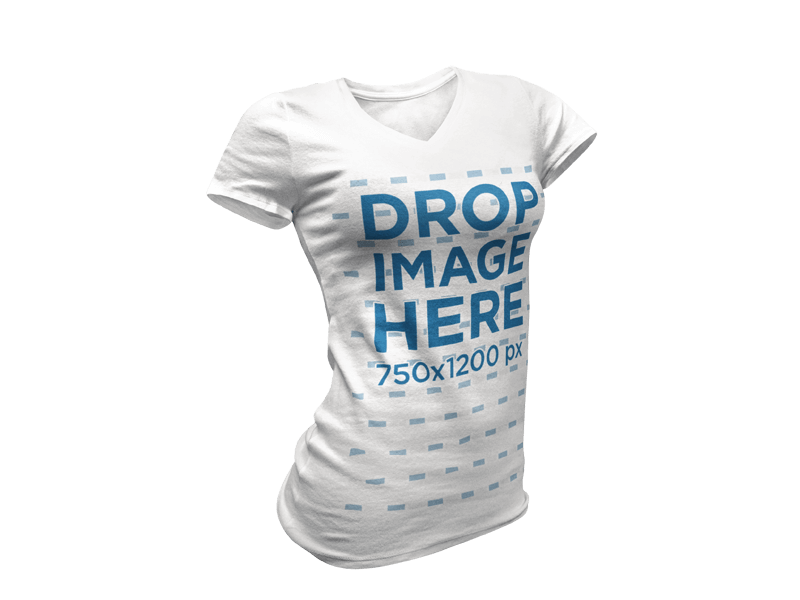 This is one of our ghosted v-neck tee over a PNG background, isn't it great?

Video marketing is the next big thing. Thanks to t-shirt video mockups it is now easy to promote your brand with videos. Did you know it takes less than a minute to create one? Prove it here!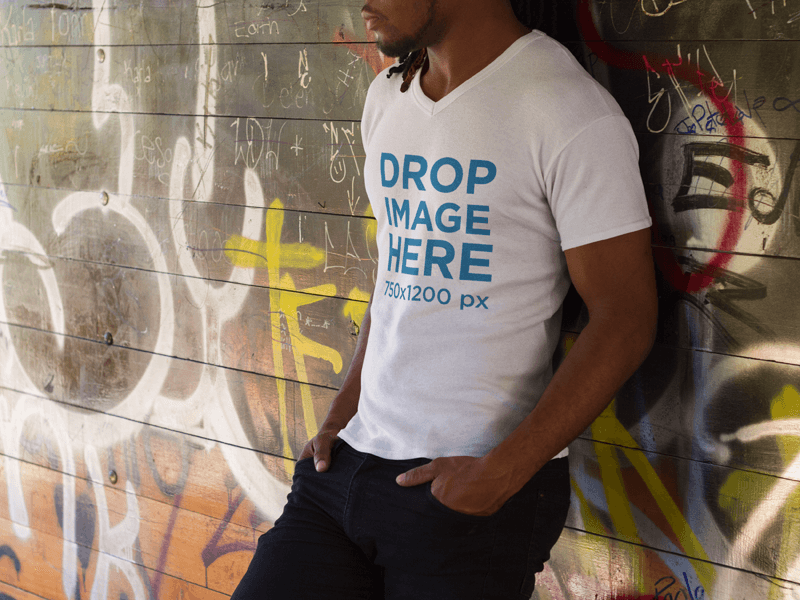 This template features a black man wearing a v-neck tee near a graffiti wall, it's perfect for your street-style brand.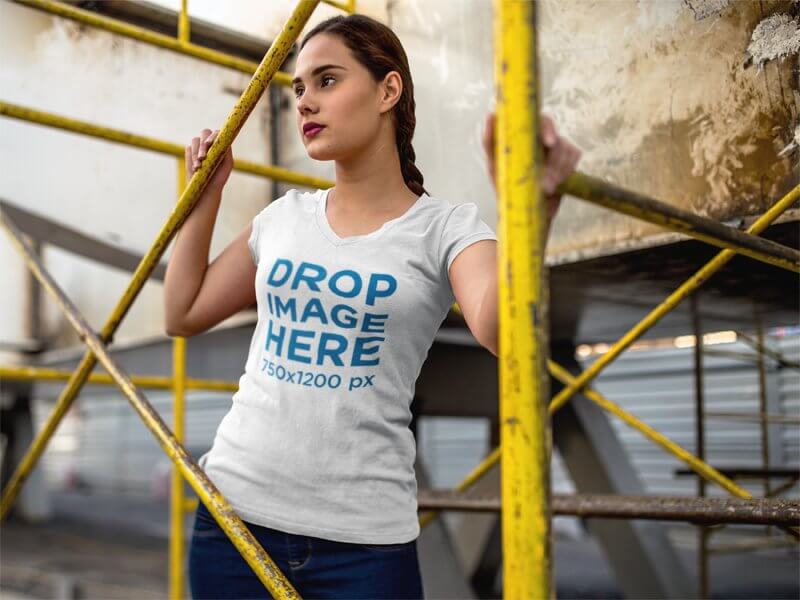 This tshirt mockup of a young woman in an urban environment is a great scenario in which you can promote your latest clothing designs to increase exposure and engagement with potential users.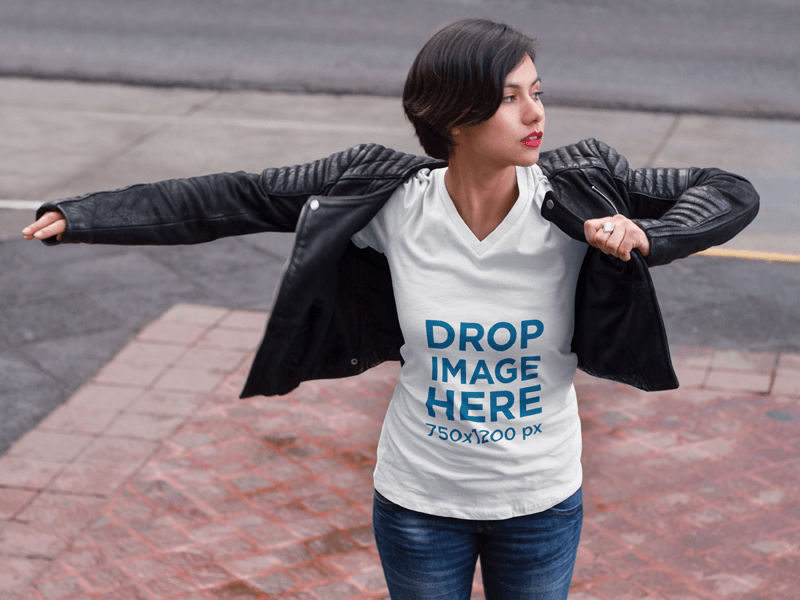 This is a beautiful shot, featuring a stylish girl wearing a v-neck t shirt, only thing that's missing is your design!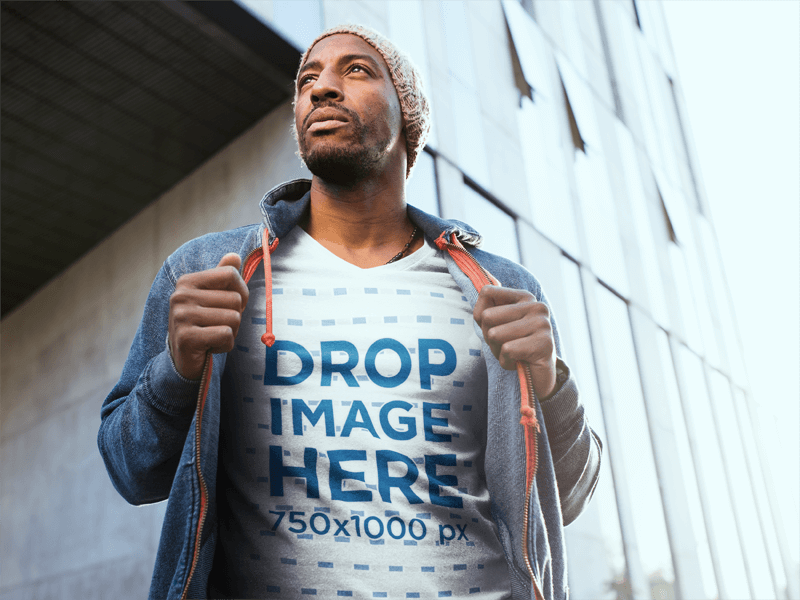 He is wearing a hoodie and a beanie at an urban setting, which already makes this photo a powerful visual asset, but you can also add your own designs to the tshirt mockup he is wearing to completely personalize the image to promote your products.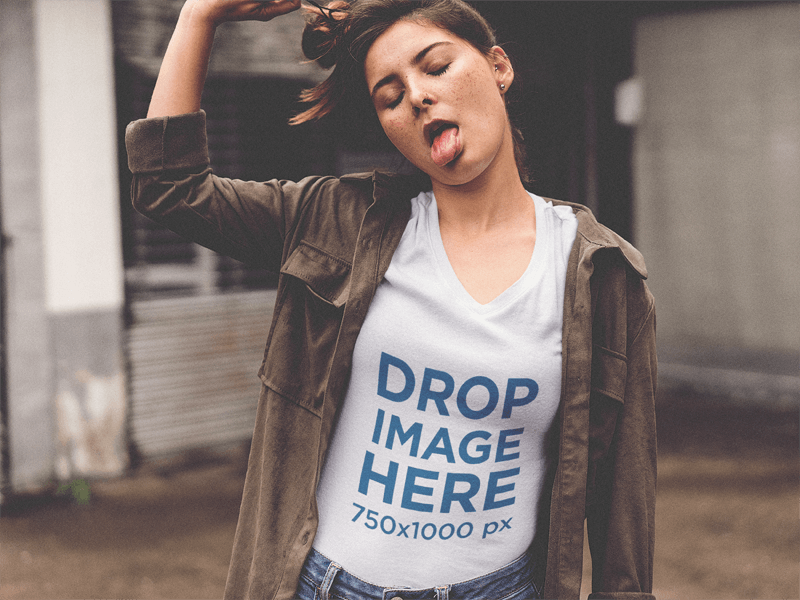 Take a look at this t-shirt mockup featuring a trendy girl sticking out her tongue, a great shot for your upcoming branding campaign!
This compilation of gorgeous V-Neck Tees templates wasn't enough for you? Don't worry, Placeit has tons of more V-Neck T-Shirt mockups just for you. All you need to do is go to our tshirt mockup section, and click on two filters: T-Shirt and V-Neck. That's it, you will be able to see all of our beautiful V-Neck T-Shirt mockups. Choose the ones that fit the most with your designs, choose your tee color and start increasing your income!
---
---