Alejandro Giraldo's Success Story Selling Art Online
Dear Placeit lovers, we are glad to introduce our new Success Stories blog series where we are going to feature top artists and designers who deserve a shout out for having turned their passion into a profession by successfully selling their art online on their own websites or on Print-On-Demand (POD) Platforms.
So without further ado, we are proud to feature Alejandro Giraldo. Alejandro has transcended on the art scene by dedicating long productive hours on creating artworks that have given him worldwide fame. Alejo, as he is better known, has taken full advantage of the internet as he has made his designs available for the buying internationally on the Society 6 platform and locally through his website with e-commerce features enabled.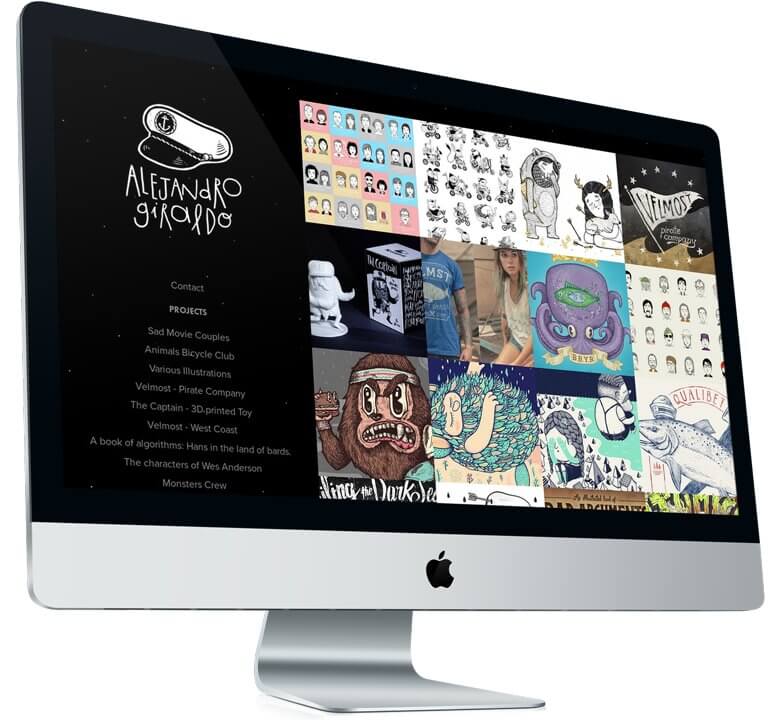 Alejandro, please introduce your business and tell us your story, how long did it take for you to be able to make a living out of your art?
I started doing freelance graphic design 5 years ago, but my passion was Illustration, so I can say I've been living out of my art from 3 years ago and have grown up to become a full-time Illustrator and Art Director.
Where do you live Alejandro? Did you started working from home? You still do?
I live in Medellín, Colombia, I love working from my home, I don't think I need another office.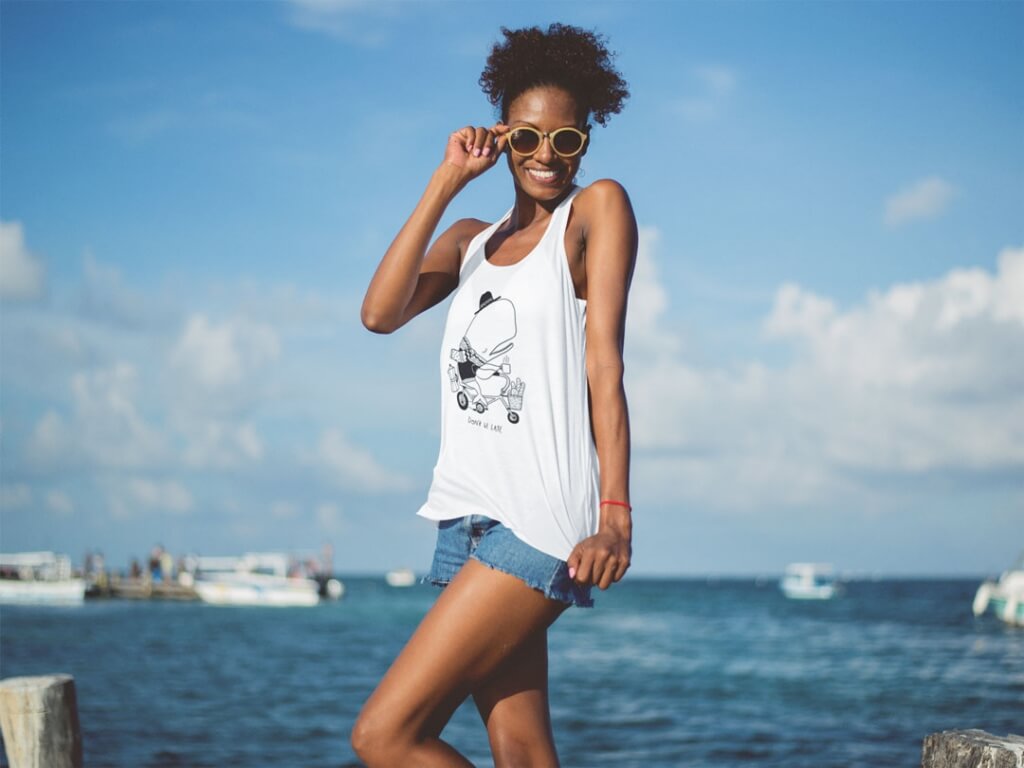 You sell tons of products with your designs, from art prints, t-shirts, and iPhone cases, to comforters, mugs, tote bags, etc… you basically sell just about everything online, right? What kind of merch your customers love the most and why do you think is that?
Customers love prints! It's the product I sell the most, I think people love to have different art hanging on their walls, and since my designs are not the usual prints they find in stores I guess it is what makes them attractive to my customers.
Selling art online has been trending for a while now, any special tip or trick to standing out from the crowd and be successful at it?
There's not a tip or trick, just follow your passion and do what you love the most. 👍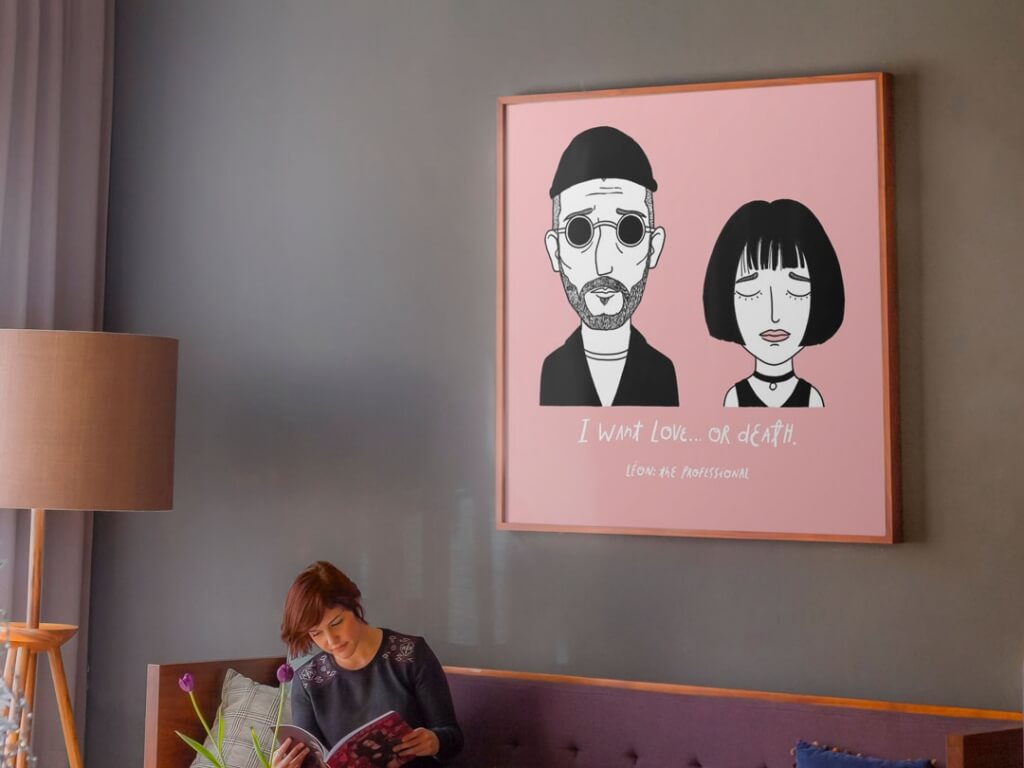 Do you use mockups to promote your designs? Or do you go through the process of a photoshoot for every item?
Pages such as Society6 use mockups, and of course there's Placeit's mockups, but for my personal projects I prefer photoshoots.
Is Social Media important for you and your business?
Sure! it's the most important thing, otherwise people in other countries wouldn't get to know my work!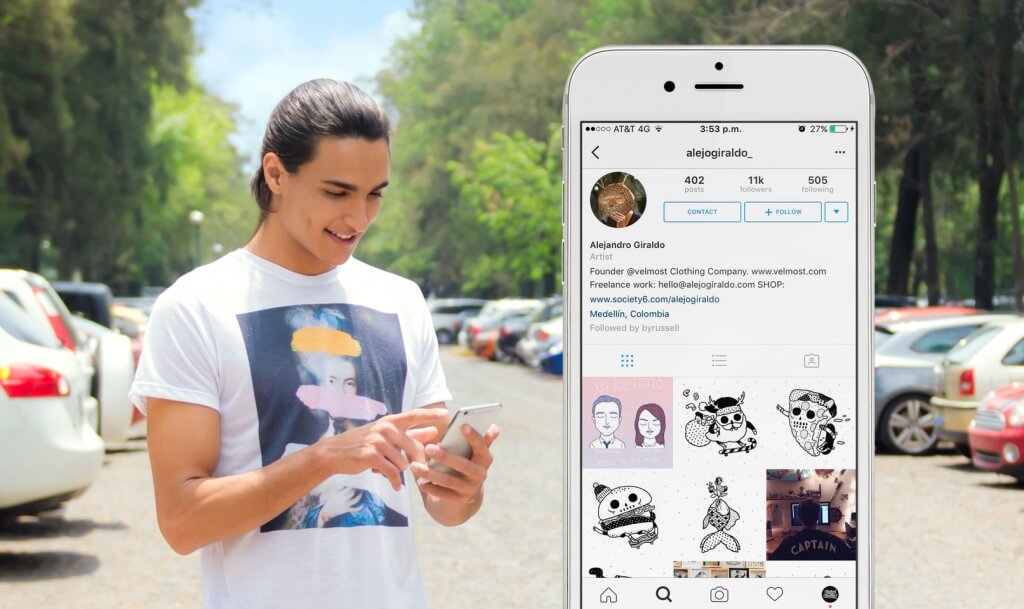 Where do you find your advertising efforts to be more effective?
Instagram for sure!
What do you think has kept you in the game this long?
Loving what I do no matter what. There are good days and bad days, but in the end it's all worth it, I can't think of anything else I would rather be doing.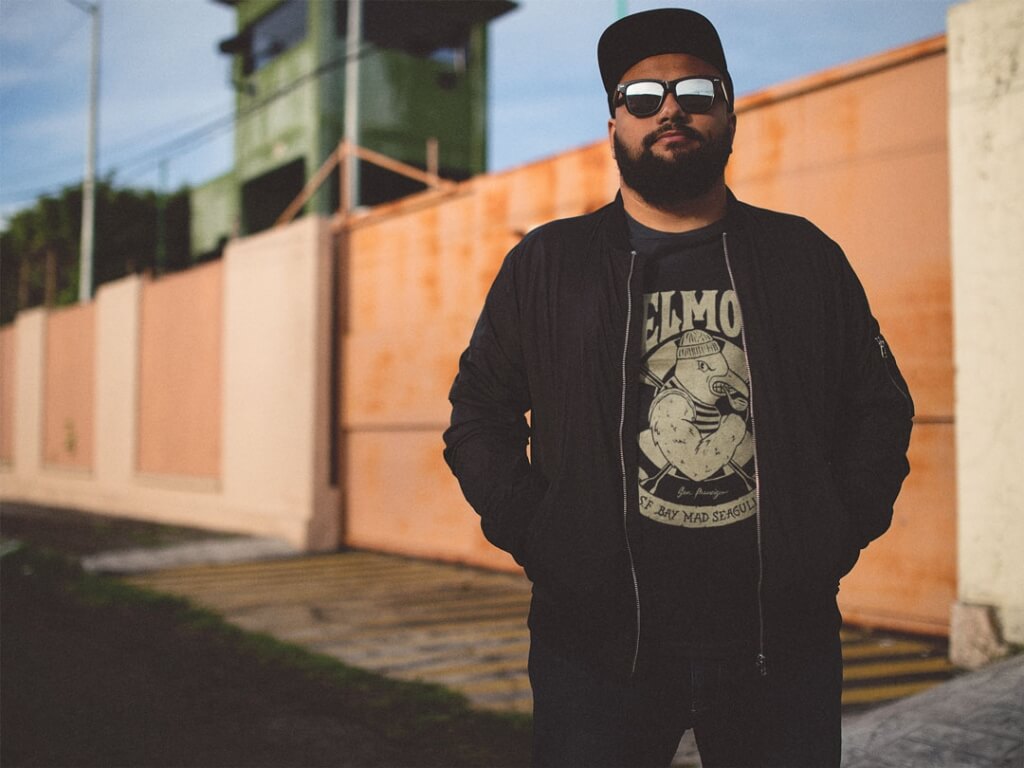 What's coming up for Alejandro in 2017?
I have a book coming out in the first semester of 2017 and also a collaboration with a Japanese brand. I also want to learn how to tattoo.
Is there any advice you can give to artists that want to start selling online both locally and internationally?
Just draw every day, post it online, don't care about what other people say, somebody somewhere will love it and buy it.
Alejandro Giraldo is also founder of the Velmost Clothing Company operated from Medellin, Colombia. Their slogan is "Going Nowhere Fast", their style is original and fresh. Check more about Velmost on their official website.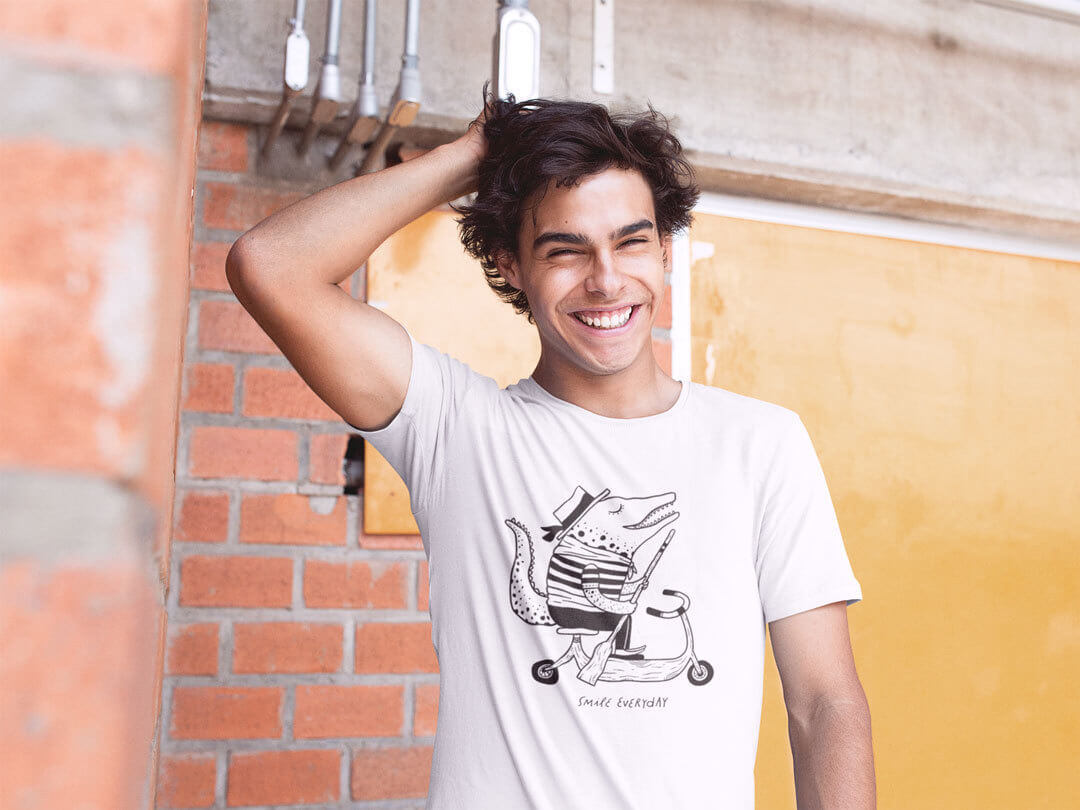 Main Takeaways from our Conversation with Alejo:
Follow your passion and do what you love, that's the key to success.
Embrace Social Media, especially Instagram when it comes to art, to promote your designs online and reach a worldwide audience.
If you can arrange a photo shoot yourself, great. If not, you can always use Placeit to create apparel mockups or art print mockups fast and easy.
We want to thank Alejandro once again for taking the time for this interview. Please let us know when your book comes out so we can get a copy for the office! We wish you great success and the very best of luck friend!
Check Alejandro's Latest Designs at:
Official Website
Instagram
Facebook
Twitter
Society6
Behance
Velmost Clothing Company
Browse through our different Art Print mockups to showcase your artwork like Alejandro!
---
---