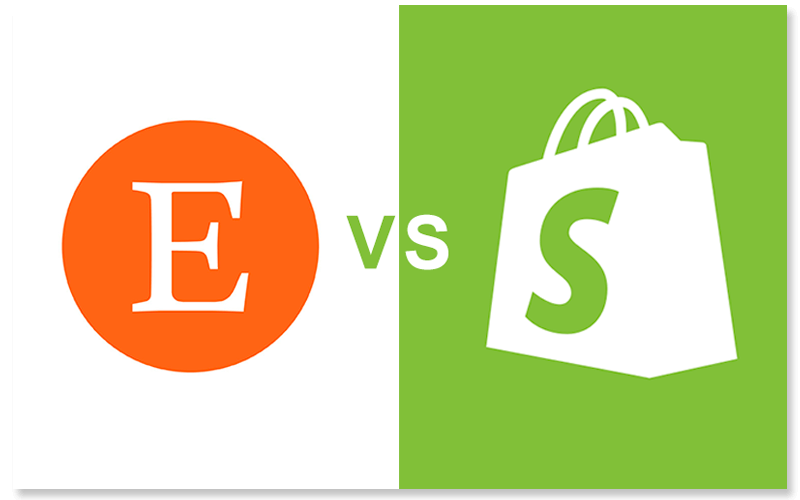 If you are ready to make a leap into the eCommerce world, this might interest you! Choosing the right digital platform can be quite an adventure! In this particular post, we've decided to compare two of the biggest eCommerce platforms: Shopify vs Etsy. Both platforms are two of the most popular websites for selling assets online. This is why we will take a close look at both their wonders and their opportunities to make it easier for you to decide which one might work best for your brand: selling on Shopify vs Etsy. So let's get started!
Index
Marketplace or Ecommerce Site?
What is a Marketplace?
A marketplace online is meant for shoppers and sellers from different sources. The owner of the marketplace (you are not the owner when you join a marketplace) does not keep an inventory. You can sell all kinds of products allowed by the marketplace.
⚡️ Not sure whether a marketplace is the right place for your shop? Check out this post comparing marketplaces and eCommerce platforms to decide where to start your online store!
What is an Ecommerce Site?
An Ecommerce is a buying or/and selling service online where transactions also occur on the website. When you are the owner of an e-commerce website, you are responsible for all its functionality.
Between Etsy and Shopify first, we need to get something straight! They are two different methods for selling; one is a marketplace while the other one involves setting your eCommerce shop. Although, no one said you can't do both! 
Starting with your brand in a marketplace can open your business to a large audience that you would difficulty get on your own when you are new to the market. Your brand might get more exposure due to Etsy's popularity compared to an online shop built with Shopify.
🔥 Psss, find out what are the 10 Best Ecommerce Platforms in 2022
You can rely on Etsy's popularity to send customers to your brand. Let's look at their past year's popularity worldwide:
Etsy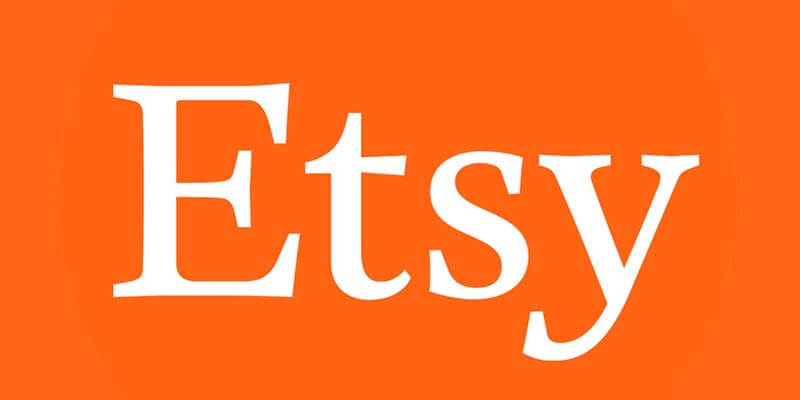 Etsy started as a marketplace for handcrafted, vintage items, and crafting supplies. So for starters, analyze if your audience might be on Etsy, or not.
On Etsy, you will create a storefront on its marketplace. Etsy has 35.55 million users selling to over 81.9 million buyers. So…yeah, Etsy's market is fiercely competitive!
Etsy is a great place to test the grounds, gather a customer base, and get your business started. By joining Etsy, you will be joining a marketplace ideal for handmade goods and one-of-a-kind products. This is why it is ideal for independent sellers of any size, but also, this is why Etsy is not a great fit for re-sellers.
Pro Tip: Whatever your business it is super important that you have your copyrights on point!

How does it work?
Etsy is a pretty quick setup. You set up an account, upload your product images and descriptions, and start selling. It's all pretty simple, but if you have any doubts, you can check out Etsy's seller handbook. Quick and easy storefront builder!
Customization
You may lack control over your Etsy listings. All you can do is upload great product images and explicit descriptions. 
Etsy allows you to upload your own logo and that's is about it. However, Etsy's storefront looks clean and balanced.
Domain
Etsy gives you an Etsy subdomain.
Security
Etsy and Shopify both offer site-wide SSL certificates, so you don't have to worry about online security with either of these platforms.
Pricing
Listing Fees
You have to pay for listings fees, $0.20 per product listing fee every four months.
Transaction Fees
This amounts to 5% on each item you sell.
Payment Processing Fees
$0.25 for payment processing.
Commission per Sales
3% commission per sale
The commission fee will be 12% to 15% per transaction, however, for sales resulting from Etsy's offsite ads.
Etsy Standard
Above fees, but no additional cost
Etsy Plus
Above fees, plus $10/month for monthly budget and customization options for listings and Etsy Ads. A discount for a custom web address for your Etsy shop. Advanced shop customization options. Access to discounts on custom packaging and promotional materials.
More options to customize your store, like

banner templates

Discounts on marketing materials like business cards

Email alerts to notify customers when an item is back in stock

Advertising credits

Deals on your own web domain name
Etsy Pattern
Above fees, plus $15/month to integrate external website with Etsy storefront. This add-on service allows you to have an e-commerce site using your own domain name and comes in addition to your Etsy storefront.
Etsy Webstore Platform
On Etsy's listings, you will lack creative freedom and customizations. However, Etsy now has an application to build your own shop. Etsy's Pattern allows you to build your own eCommerce to supplement your storefront. It is a great option only for those already selling on Etsy.
It costs $15/month and has very basic functionality. However, it is not connected to your Etsy Shop and is not searchable on Etsy.com, so you would still need a storefront. Basic, simple account dashboard.
In the end, Etsy is cheaper than Shopify, but it is also a much simpler platform with fewer options for you as a seller. However, you should note Etsy can be more expensive in the long run because of its transaction fees. Depending on the volume of your sales, you may actually end up spending more than you would on monthly subscription fees for a Shopify store.
Customer Support
Customer support by phone or email. Online community forums. Etsy Success newsletter with tips to improve your shop.
Analytics
Etsy analytics dashboard is simple and has all the basic information you need like traffic, product listings, customers, as well as visits, and revenue. Not many advanced features.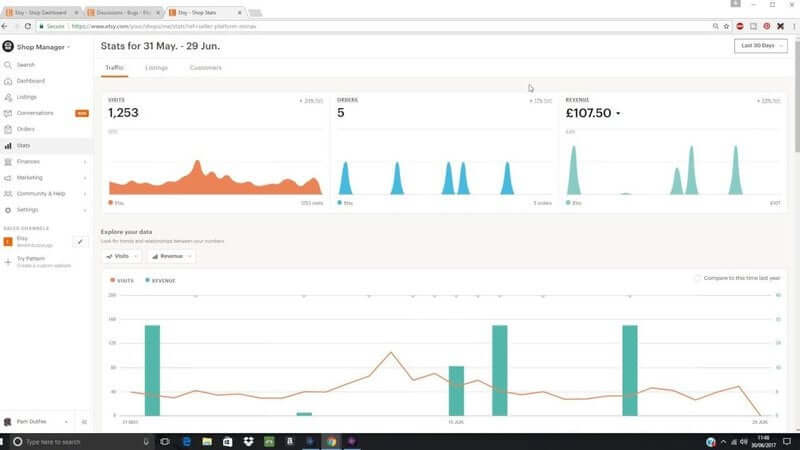 No inventory tracking, so you are responsible for your own stock.
Integrations
Integrations for Etsy sellers are third-party tools you can connect to your Etsy shop to help you enhance your performance, for instance, Google Shopping! Take a look at all integrations here.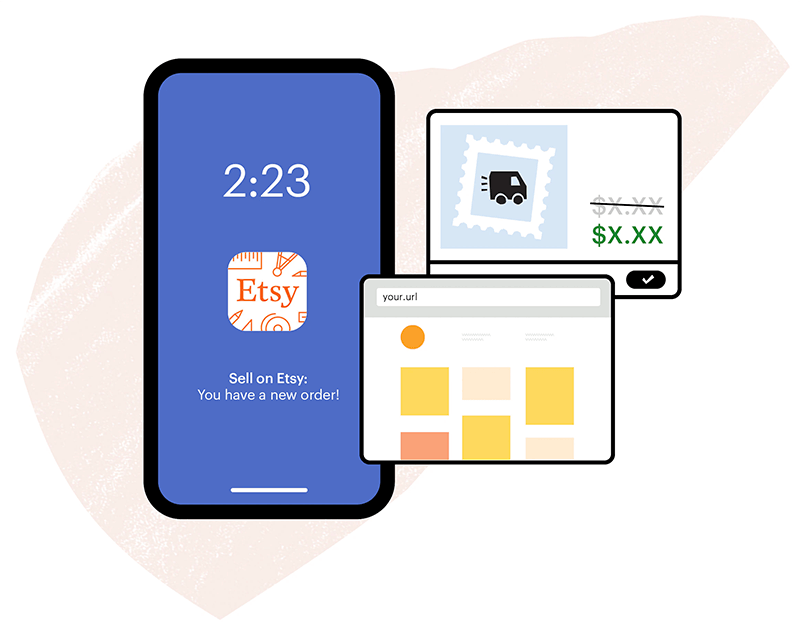 You can manage your store and sell on Etsy app as well.
💡 Etsy is one of the top marketplaces for sellers who specialize in handmade or vintage items.
Shopify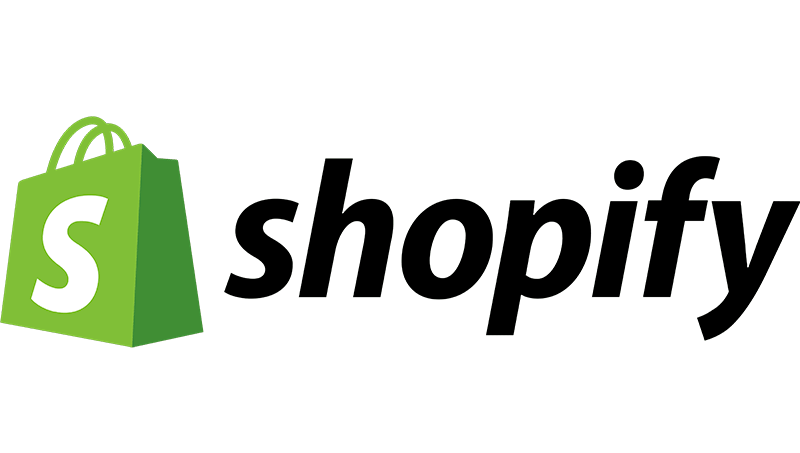 Shopify is an eCommerce website builder since 2004, making it easy for business owners to create their own shops. You can sell unlimited products, fully hosted, and with no maintenance costs.
Shopify is a great platform to scale up your business. It is super scalable due to all the integrations and tools you will have at your hand. 
However, Shopify doesn't help you with the exposure to your customers; they will have to search for your store directly. You will need to run your own marketing campaigns, mailing lists, and social media presence. But don't worry, Shopify has tons of features to help you build, manage, and market your store. 
All Shopify's websites are mobile responsive and have an easy-to-navigate dashboard to build and customize.
How does it work?
First, you choose a template to build your online shop. Building your eCommerce site with ready-made templates requires zero coding experience. Some templates are free, and some you will have to pay for. 
Customization
You will need a great design sense of style to build your websites due to the infinite customization options you get.
Domain
Choose a domain name to use that you can either buy directly from Shopify or an external source. 
Buying directly from Shopify helps you avoid other transactional fees.   
Having your own domain is great for branding purposes; however, traffic is another story. 
Security
The free SSL certificate makes your site safe for visitors to make purchases on, which is essential in order to build trust among your buyers.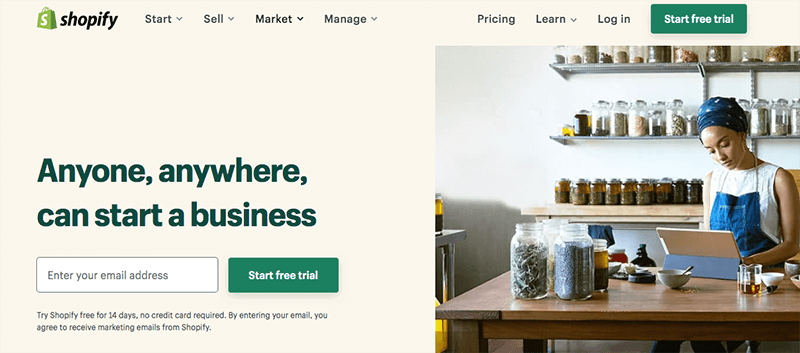 Analytics
Shopify has stunning analytic integrations with fully detail dashboards to evaluate your KPIs (key performance indicators).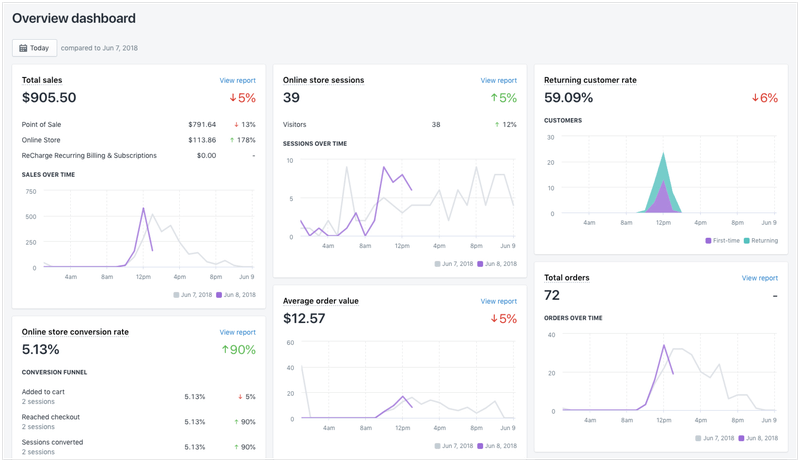 Pricing
Shopify offers free trials but no free plans. It runs on a subscription model, so you'll pay a monthly fee to keep your store up and running, plus rates and fees.
Shopify Lite

: $9/month; you can process sales on your website or through Facebook. Shopify takes 2.9% of each online transaction plus another $0.30.

Basic Shopify

: $29/month, you'll have a website and the same transaction fees as Shopify Lite, but you can also have two employee accounts and the ability to use discount codes. Also:

Multichannel selling

Manual order creation

Abandoned cart recovery

Fraud analysis

Shopify POS App

Standard credit card rates

Shopify

: $79/month, transaction fees drop to 2.6% plus $0.30 per online transaction. You'll get all the Basic Shopify features along with five employee accounts and the ability to use gift cards. Also:

Professional reports

Lower credit card rates

Point of Sale extras

Advanced Shopify

: $299/month; this plan reduces transaction fees to 2.4% for online sales plus $0.30 per online transaction. 15 employee accounts and advanced reporting capabilities. Also:

Third-party calculated shipping rates

Lower credit card rates

Shopify Plus

: Designed for high-volume sales up to thousands of transactions per minute, Shopify fees vary depending on the particular needs of the site.
Pro Tip: You get special discounts for pre-paid annual and biennial subscriptions.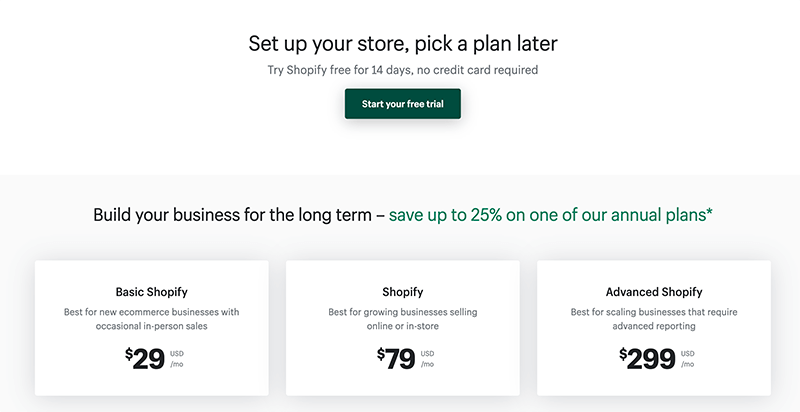 Other additional fees: if you use another payment gateway, you will be charged 2%, 1%, or 0.5% for each plan. You also still must pay credit card rates.
Shopify vs Etsy Fees
Depending on how much you will be earning monthly, one can be more expensive than the other. All of these transaction fees are significantly cheaper than Etsy's. Shopify offers more accessible prices in terms of payment and transaction fees, but of course, to unlock these, you need to invest in at least a basic subscription.
Other payment options Shopify offers include Stripe, PayPal, Google Pay, Apple Pay, and many more.
Customer Support
Customer service access 24/7 by chat, email, and phone

Video tutorials

Point of sales system to easily integrate your payments. 

Shopify-approved experts for e-commerce design, development, and marketing

Discussion forums

An online Shopify community called Ecommerce University
Integrations
Shopify offers hundreds of integrations for your online store and social media like Facebook, Instagram, and Amazon.  
Shopify includes an intuitive inventory system that tracks, syncs, and monitors your orders and stock levels. Also, a tool to manage and create coupons!
Other Tools
Fraud analysis

Third-party calculated shipping rates

An abandoned cart recovery tool

Multichannel selling tools across ten different social platforms

Guest checkouts

SEO tools

Inventory and order management tools

A built-in blog
Using Etsy with Shopify
By using the Shopify App Store, you can integrate the Etsy marketplace with your Shopify store in real-time synchronization, which avoids confusion or overselling whenever you make any changes. You can have this integration free for seven days. After that, it costs $60 per month and includes custom features and unlimited product upload.
This is a great option if you have a Shopify store and want to diversify your online presence by integrating with Etsy. You can reach a new audience and make the most out of both popular platforms.
Great News for TikTokers!
Shopify joins TikTok to allow TikTok users to buy directly from their Shopify sites. Shopify merchants who have TikTok will be able to add a shopping tab to their profiles. Currently available only in U.S. and U.K.
Final Verdict: Etsy vs Shopify
Now once again, is Shopify better than Etsy? Now, this is what we've gathered from all the previous analysis on both successful selling platforms:
In a way, Shopify is better for more experienced sellers, while Etsy works great for new sellers with basic information about their brands. Etsy should be your place when you are just starting out. This is because you will find a large audience on Etsy. 

Etsy's standard plan doesn't have any monthly costs, but Shopify becomes more cost-effective once you start selling and generate a higher monthly income.

Shopify provides everything your business needs to succeed. It has powerful sales tools, scalable plans, and no limits on what you can sell. On the other hand,

Etsy

comes with product restrictions and basic features. Still, it's simpler and cheaper, making it better for small-scale sellers.
Want to learn all about Print on Demand business for your online shops? Try our post on POD business for new sellers. 
Loved this information? You might find our Printful vs Printify post interesting as well!
FAQ
How Much Does Etsy Charge vs Shopify?
Shopify has three price plans ranging from $29 to $299 per month, and there's a 14-day free trial. Etsy currently has the standard plan and the $10 per month Plus plan. You should also consider additional fees. 
Can You Use Shopify and Etsy at the Same Time?
Yes, you might have started with Etsy and are looking to transition to Shopify, or you might want to consider keeping a store on both platforms. Either way, Shopify does integrate with Etsy.
How Do I Upload My Shopify Products to Etsy?
Setup your Shopify shop.

Create a seller account on Etsy marketplace.

On your Shopify shop, install some product feed management plugins.

Next, connect your Etsy store with your Shopify shop through ExportFeed.
---
---