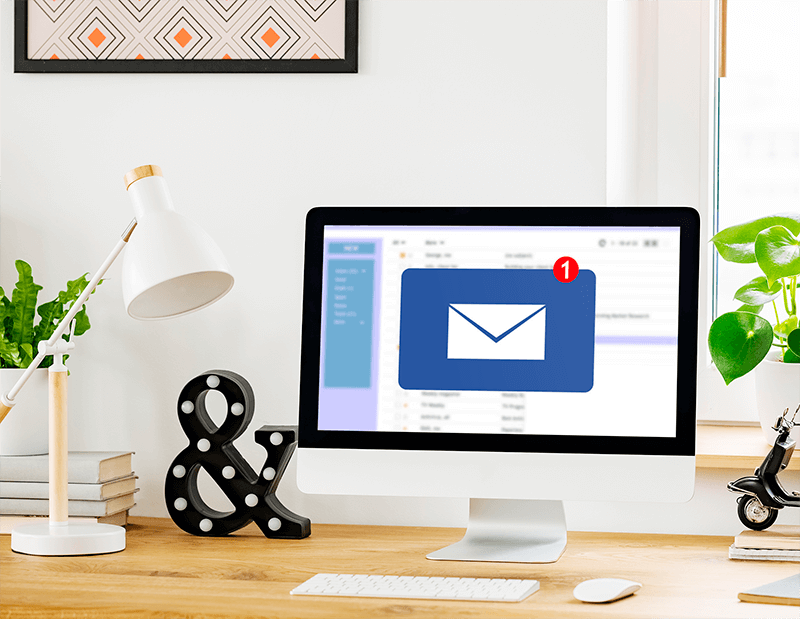 Entrepreneurs often overlook the power of e-commerce email marketing. Obsessed with modern trends, they make considerable investments in social media, search engine optimization, and advertising platforms. However, this time-proven approach hides an enormous potential that may take your business to a new level and surpass all your expectations. Consider these recent statistics,
A well-thought-out email marketing strategy provides an average return of $42 for every $1 spent;

Email marketing results in 80% of retention serving as a primary customer acquisition channel;

60% of marketers consider email marketing the most effective tool to generate conversions;

More than 50% of customers agree that they would like to hear from their beloved brands regularly.
E-commerce email marketing comes out as a powerful tool that offers plenty of opportunities to grow business. Let's consider some strong reasons why this form of marketing is beneficial for your online shop.
How Is e-Commerce Email Marketing Beneficial for your Online Shop? 
As a rule, social media and search engines act as a primary source of organic traffic to the shop. They help your brand to be discovered. However, as practice shows, driving traffic to the website is not enough to convert it into leads and loyal customers. 
The key to success lies in generating engagement and turning occasional visitors into brand evangelists who will keep returning and leaving their money. It is here where email marketing comes into play. As a primary customer acquisition channel, it is responsible for 80% of retention. When well done, it provides prospects with an incentive to stay in touch with the brand. 
That is not all. E-commerce email marketing offers other real benefits for digital stores, such as
It is the best way to create strong and healthy relationships with the customers.

It is a way to communicate with your clients without third-party influence.

It effectively drives the first sale and encourages a customer's second purchase that plays a pivotal role in clients' lifecycle.

It nurtures the customers the entire lifecycle.

It decreases the average cost of acquiring a customer. 

It increases the total amount of purchases done per single customer.

It increases the average order value.

It is a cost-effective way to reach your customers.

It works with every business regardless of scale and niche.

Last but not least, it cultivates trust in the brand. Trust is vital in the decision-making process, especially when acquiring goods on the internet that is infamous for frauds, online threats, and security leakage. Email marketing is one of those instruments that increase the brand's credibility and turn your company into a trustworthy partner.
E-commerce email marketing is undoubtedly a dark horse with huge overlooked potential. So, how to grab its golden opportunities and skyrocket your business? Let us find out the main principles of running an effective email campaign for online shops.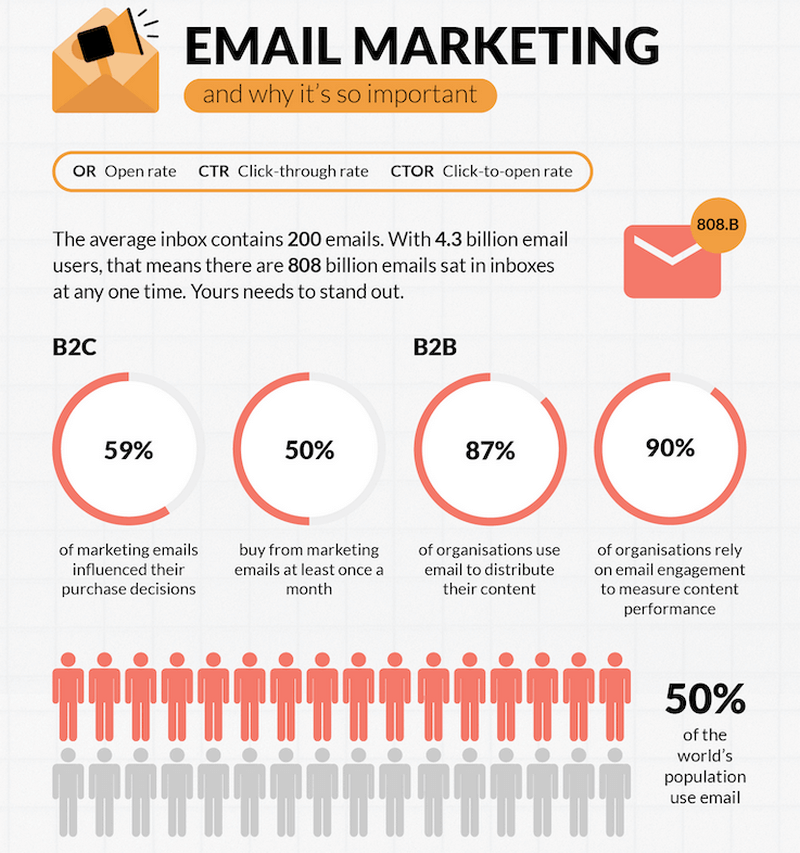 How to Run an Effective Email Campaign for Your Online Shop?
Effective e-commerce email marketing consists of six crucial steps: 
Prepare your business for email marketing.

Work with subscription list.

Enforce the best practices for email marketing.

Maximize promotional emails.

Nail transactional emails.

Do A/B tests and focus on your metrics.
Let us consider them closely.
Step 1 – Prepare Your Business for Email Marketing
Email marketing starts with finding the best email service software, ensuring legal ways to send e-blasts, and preparing your website to collect subscribers. 
Choose the Best Email Service Software
The first thing to do is to arm yourself with all the necessary tools. As a rule, this includes:
Email service provider. There are plenty of them in the wild – pick a well-reviewed platform that meets your expectations, demands, and requirements. If you have a small and mid-scale business, you should start with

Mailpost

. It is a reliable partner for running email campaigns. It offers such perks as high deliverability, image hosting, data theft security, privacy compliance, and 24/7 support.

HTML email template builder. With numerous digital newsletters on the way, you need a comfortable environment to bring your ideas to life. Therefore, you simply cannot do without a good email generator that meets the needs of non-tech savvy entrepreneurs and opens up huge possibilities to amplify marketing campaigns. Check out

the Best Free Responsive HTML Email Template Builders

to find the best option for you.
Prepare Your Website to Collect Subscribers
Collecting subscribers is the cornerstone of email marketing strategy. The website is a great place to fill your list with potential customers. So, how to do this the right way? Follow these tips:
Create a custom email opt-in. 

Use a simple one-field form.

Make it branded.

Make CTA eye-catching.

Choose an attractive and meaningful headline.

Place the form right in the hero section (usually, it is the most viewed part of the website). Alternatively, you can place it at the bottom of the page, in a popup, top bars, and slide-ins.

Say Thank You.
In addition, you can use exit popups, competitions, and quizzes to drum up interest and compel visitors to give their email addresses.
 Don't miss out: 8 Email Design Best Practices for 2022
Ensure Legal Ways to Send Emails
The most significant advantage of email marketing is, your country does not restrict you: you can reach out to any person in the World. This opens up tremendous opportunities for online shops but, at the same time, creates some obstacles since everything needs to be legal. Otherwise, you risk getting hefty fines. Follow this simple 6-step routine of ensuring the legality of email newsletters.
Step 1 – Analyze your audience. Segment your subscribers to define what law to enforce. If it is not country-specific, then you need to comply with different international laws. This includes

CAN-SPAM Act

,

CASL

,

GDPR

,

and

Spam Act 2003

. 

Step 2 – Always ask for permission before emailing someone. Create a double opt-in form on the website. Encourage users to set their email preferences.

Step 3 – Store consent for each purpose of sending emails. You need an agreement for each type of email, starting with the abandoned cart emails and ending with informative e-blasts.

Step 4 – Add your contact information, including physical address and phone number, and a quick way to reach the support team.

Step 5 – Always add an option to unsubscribe from the email list.

Step 6 – Avoid bad practices like tricking users into opening emails with promising subject lines, sending spam emails, ignoring subscriber's decision to leave, using purchased lists, etc.

Step 2 – Work with Subscription List
Every email marketing strategy starts with building a subscription list. A substantial collection of engaged customers who are waiting for your emails is a goal to achieve. However, it is not that easy. Follow these good practices to nail this step:
Place double opt-in forms across your website.

Create a pre-launch page with special incentives.

Create a landing page with a strong lead magnet. Make sure it provides real value to the prospects.

Use Facebook and other social media channels.

Send invitations to join the subscription list for customers who made purchases. 

Make a special offer for new subscribers and first-time buyers.

Let customers share their emails with friends.

Offer enticing content upgrades.

Offer fully or partially gated content.

Offer special discounts and deals.

Benefit from interactive features and gamified experiences.

Invite to get all sorts of notifications like pre-sale notifications, new arrival notifications, flash sale events, exclusive deals, etc. 

Include opt-in fields at the checkout page.

Employ loyalty or rewards programs.
Consider adding an email validation API to your opt-in form to verify emails in real time.
That is not all. Building a subscription list is half the battle. Another half implies comprehensive management. 
The strict control of the mailing list ensures you spend time, resources, and money on the right subscribers. It helps reduce sending costs, improve your reputation, enhance deliverability, achieve a higher inbox placement rate, and finally increase open and click-through rates. Follow these simple yet valuable tips.
Validate email addresses to identify inactive instances.

Delete duplicate emails, emails with typos, invalid addresses.

Remove hard bounce and soft bounce email addresses.

Never buy a subscription list or add to your existing subscription list purchased email addresses. Not only is it illegal, but it is also unethical. You may destroy your sender's reputation, get on the blacklist and face some heavy fines.
Finally, effective subscription list management implies proper tagging and segmentation—filter subscribers based on their preferences, personal attributes, and behavior.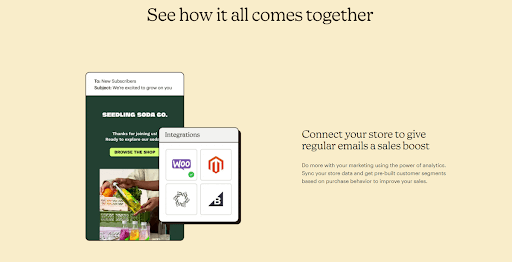 Step 3 – Enforce the Best Practices for Email Marketing
Email marketing is a vast discipline that implies a set of rules to emerge victorious. Some of them are niche-specific, while others are general. These general rules are the cornerstone of every email campaign. It is highly recommended to enforce them to underlie a solid foundation to move forward. These are the most essential:
Provide data protection. Data protection is perhaps one of the most important aspects of email marketing. You need to ensure a safe environment for your subscribers. For this, you can enforce DMARC protocol and sign your emails. These two procedures help determine the authenticity of an email message, protect your loyal customers from spammers and save your precious sender reputation.

Know your target market. Analyze customer's behavior and preferences and collect insights and data about your recipients to create hyper-personalized emails.

Ensure inclusivity. Every digital newsletter needs to be accessible.
💡 Get to know more about inclusivity in our web design trends article, in which we dive more into this topic.
Write clear yet catchy subject lines. Use the preview to make it even stronger.

Create a memorable sender name. 

Do not use the noreply@ address.

Avoid spammy words and texts in the subject line and body copy.

Personalize emails.

Choose the best time for your audience.

Define the best email frequency.

Adapt your copywriting for the audience.

Do not be pushy and bossy.

Honor subscriber's requests immediately, especially when it comes to unsubscribing.

Make unsubscribing easy and quick.

Follow the best practices for email deliverability: check your sender's reputation regularly. Use

Unspam

to check email for spam and get insights into the effectiveness of your newsletter.

Check and double-check email copy.

Test your email across devices to ensure a consistent user experience.

Use lead magnets wisely.

Employ psychological tricks.

Bring value.

Design impressive on-brand HTML emails rich in multimedia and interactive features. Use

Postcards email builder

for that. Trusted by thousands of entrepreneurs all around the World, this super intuitive email builder is ideal for entrepreneurs with no technical and design skills. It comes with a modular system, team collaboration, image hosting, easy export to top favorite ESPs, and 100+ hand-crafted stylish email template modules that are customizable and thoroughly tested on all devices, readers, and operating systems.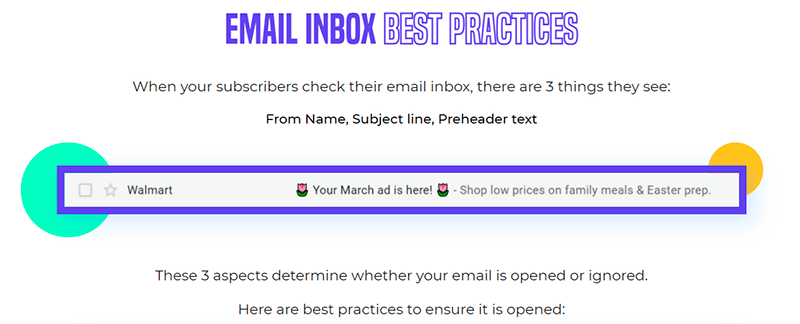 Step 4 – Maximize on Promotional Emails
Promotional emails and e-commerce email marketing are a match made in heaven. They perfectly complete and reinforce each other. Coming in all shapes and sizes, promos help to advertise the product, drive engagement and convert users into leads and actual buyers. 
You will need the most popular options for your online store, such as:
Limited time offers;

Early-bird access;

Sneak Peeks;

Exclusive Deals;

New Collection;

Seasonal promotions;

Holiday promotions;

Product launches;

Contests and giveaways;

Referral;

Cross-selling and upselling;

Flash sale;

Upgrade.
To make the most out of promotional emails, follow this small yet practical guide:
Decide on your goal.

Outline the plan.

Target your audience. 

Define the best time to send emails.

Make an offer tailored to the target audience.

Employ the best practices for email design, such as 

Feature the offer in your subject line and header.

Put the most important information first. 

Design email for skimmers.

Create proper information hierarchy and structure.

Give a logical reading order to your email.

Make the first seconds of the email impressive and meaningful. 

Keep the main message and call-to-action above the fold.

Leverage your brand voice consistently.

Incorporate unique visuals and animated gifs to make the content dynamic and visually appealing.

Integrate email marketing with social media.

Add a "view in browser" version.

Make it responsive, mobile-friendly, and accessible.

Pull off some tricks, such as
Use a cliffhanger in the subject line.

Make your emails time-sensitive.

Focus on the value.

Reward loyal subscribers.

Use action words in CTA.

Use typography and color to make the offer stand out from the content flow.

Take on a principle of an inverted pyramid or zig-zag layout.

Use storytelling approach.

Add social proof.

Capitalize on psychology: establish a sense of urgency or play on the fear of missing out.
Last but not least. The rule of thumb – do not be pushy and spammy. Do not send promo blasts every day. The best thing to do is to analyze your audience and its behavior and preferences. If the customer did not open the email, do not rush things. Depending on the type of inactivity, you may send re-engagement emails instead of promo emails to get the necessary reaction.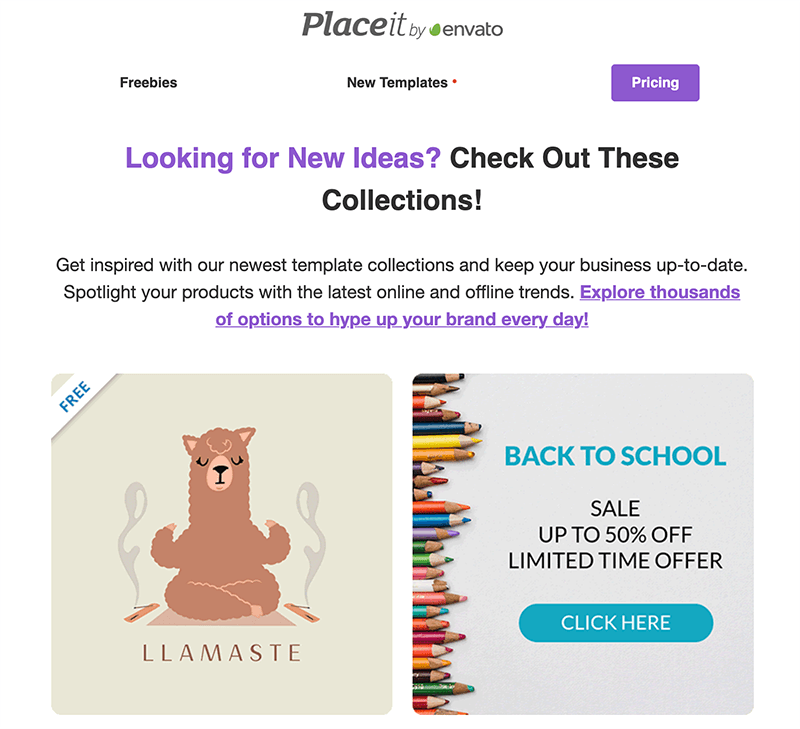 Step 5 – Nail Transactional Emails
Although transactional emails are standard for every email strategy regardless of niche, target market, and company's scale, still e-commerce sector is the one that enjoys its benefits to the full extent. Much like promotional emails, they perfectly blend into e-commerce email marketing strategy. You may have already used them in your digital shop. The time has come to make them work for you: drive brand awareness, and increase sales. 
Focus on such transactional emails as:
The email address confirmation email.

Welcome email.

The order confirmation email.

The receipts email.

Upsell email.

Cross-sell email.

The shipping detail email.

The after purchase email.

The customer feedback email.

Cart abandoned email.

Re-engagement email.

Onboard email.

Technical emails.
Unlike promotional emails that shout about the product and win over clients by all possible means, transactional emails are akin to informative emails. Therefore, you need to treat them differently. Consider these tips to make them work for your brand: 
Be specific.

Provide clear details.

Get down to the point.

Make it on-brand.

Add contacts and all the vital information that may help your customers.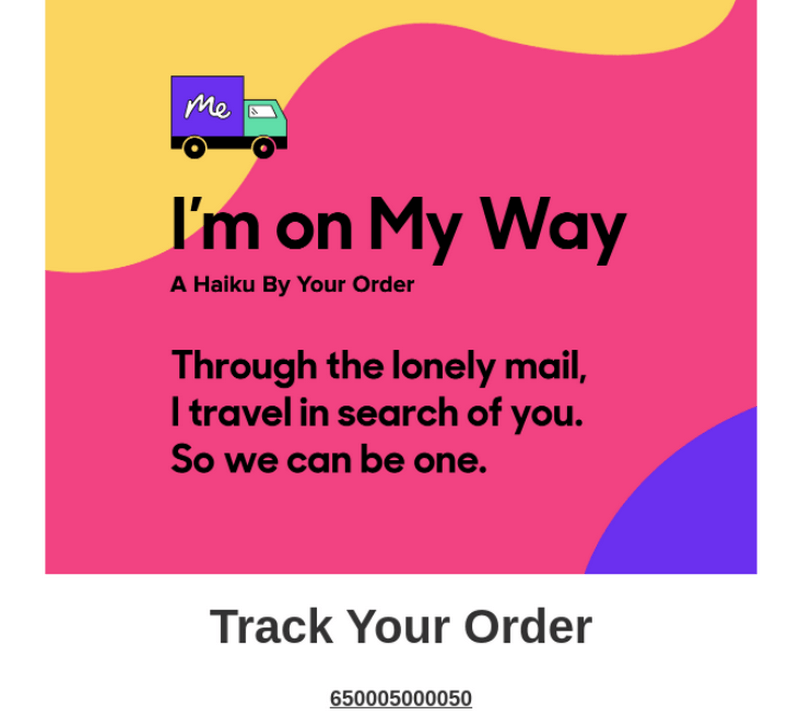 Transactional Email: Best Practices
Transactional emails play a crucial role in e-commerce success. They address various technical issues like confirmation of orders or resetting client's credentials. They are responsible for optimal user experience and healthy relationships between the customers and the digital store. They ensure your loyal customers stay with you. 
The main obstacle of using transactional emails is finding a perfect balance between being helpful and pushy. The email should bring value to the customer and, at the same time, advocate the brand and contribute to the overall marketing strategy. So, what to do? Follow these time-proven practices.
Start with Email Address Confirmation and Welcome Email
Sometimes they are merged; sometimes, they are not. Depending on your strategy, you may benefit from one or another variant. 
However, as practice shows, they do more good when applied separately. For instance, email address confirmation is generally used to underlie the first solid bricks in your relationships with the users by showing your attitude towards such sensitive personal information as email address, coming out as a trustworthy partner who checks and double-checks everything.
Whereas the welcome email opens up other opportunities for digital retailers. They are used to 
make a powerful, long-lasting first impression;

educate users about the navigation through the shop;

familiarize with products;

provide the way to get much-need help from the support team;

introduce community;

compel visitors to visit the store by introducing lead magnets like "first-time buyers" offers.
Therefore, it is highly recommended for online stores to use these emails separately to make a more substantial impact. 
Personalize Everything
"Personalize everything" is a fundamental rule for every successful email marketing campaign. Although transactional emails are automatically generated pieces nevertheless, they also obey this rule. 
Professional email marketers recommend personalizing everything, including the order confirmation email, the receipts email, the shipping detail email, and the after-purchase email. This increases trust in the company and strengthens the relationships.
In addition, you can introduce reward, loyalty, and referral programs there to generate extra traffic and drive engagement.
Add Upselling and Cross-selling Blocks to Order Confirmation Emails
Order confirmation email offers a golden opportunity to increase revenue per customer because you can work with a warm lead. Add cross-selling and upselling blocks to maximize the revenue.
Capitalize on Cart Abandoned Emails
Cart abandoned email hides a massive potential that, when unlocked, generates much-needed sales. One of the ways to make it work for you is to add special offers tailored to customer's needs, like the extra discount.
Note, some professional email marketers run a whole series of abandoned cart emails. They send unobtrusive follow-ups and reminders during a week or two, trying to bring around the customer.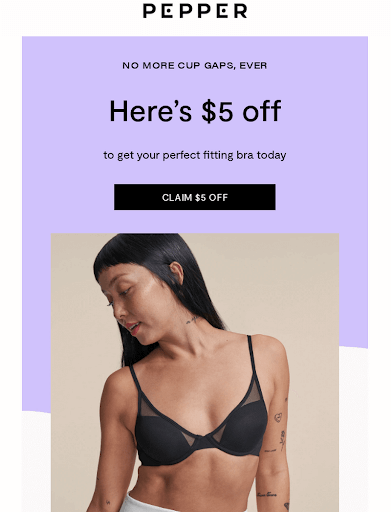 Offer Referral Incentives in After Purchase Email and Shipping Details Email
The referral program is an excellent source of free leads. After all, word-of-mouth is still a key influencer in purchasing decisions. Combining referral incentives with after-purchase emails is a tactical move. When customers are satisfied with your company, they are more likely to recommend your brand to others. This may generate extra traffic and bring you some warm leads.
Send Notifications
Notifications are all about bringing value to the customer. They inform about goods that are back in stock, reduced prices, or wishlist items. These emails show your customers that you care about them, thereby strengthening your relationships and incentivizing them to visit the online store and make a purchase.
Ask for Reviews
"Ask for Feedback" emails are a great source of insights on how to improve your store. It is also a time-proven method to show appreciation to the user because everybody likes to be heard. 
With a well-done newsletter, you can bolster your relationships, drive engagement, increase trust and get invaluable information for improvement. 
Run Re-engagement Campaigns
Re-engagement emails are crucial for every business, and e-commerce is no exception. They reduce list churn rates, re-open the conversation and revive engagement. On top of that, according to statistics, it is much cheaper to re-engage the old subscriber than acquire the new one. 
Therefore, it is highly recommended to add Win-Back Emails, Reactivation Emails, and Customer Appreciation Emails to your marketing strategy.
Automate Everything
The key factor of successful transactional emails lies in perfect timing and relevance. To nail these two, you need automation. It will help honor user's requests on time, leaving a positive impression of your brand. 
In addition, with automated tools provided by ESPs, you can employ subscriber custom fields and personalization tags to add dynamic content and tailor email to the customer's needs.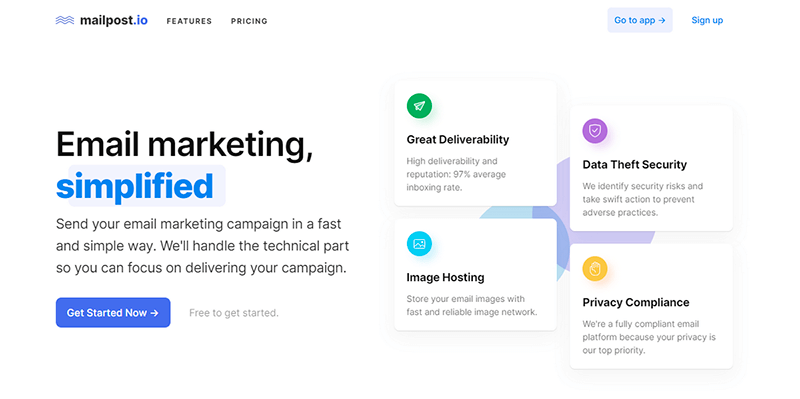 Step 6 – Do A/B Tests and Focus on Your Metrics
Split testing, also known as A/B tests, lies at the core of ensuring the effectiveness of email marketing campaigns. It helps to define the best way to encourage more open clicks and higher click-through rates.  
Email marketers test subject lines, the content of the email, personalization, length, tone, offer, time, and email design, including visuals, CTA placement, navigation, etc., to see what option resonates with the target market the best.
Use your ESP and automated tools to conduct these tests to ensure the best effectiveness.
Focus on Your Metrics
Last but not least. It is crucial to analyze the performance of every email marketing campaign and uncover its true impact. This will give you hints on where to move to achieve success. 
Monitor such performance data as deliverability rate, open rate, and click-through rate. Also, analyze the HTML click map, top clicked links, time spent on the email, spam reports, and customer behavior. Constantly run the DMARC report analyzer for your domain security. Finally, mull over average revenue per campaign, average revenue per subscriber, amount of people converted into leads, and ROI.
Use professional instruments provided by ESPs to polish your strategy and get actionable insights on how to fuel your campaign, and create an email newsletter that brings the best results.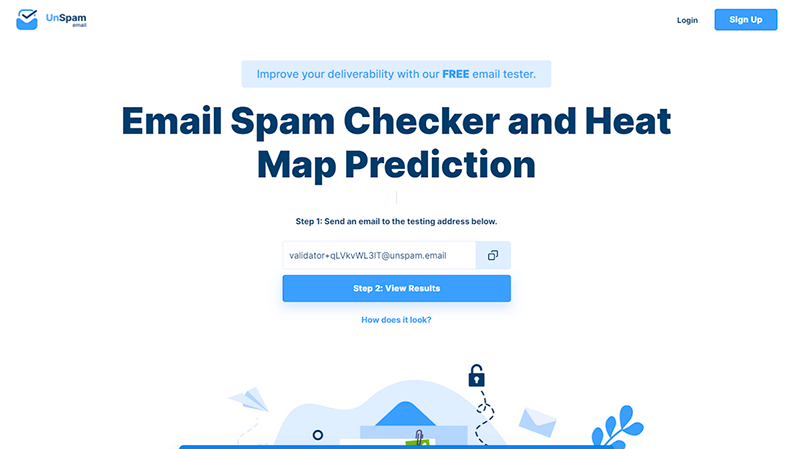 Conclusion
Ecommerce is a demanding sector: the competition is cut-throat there. Therefore, you need to pull all the stops. 
To run an effective email campaign for your online store, follow the best practices for email marketing, create impressive hyper-personalized HTML newsletter designs, capitalize on promotional emails, make the most out of transactional emails, monitor the metrics, and benefit from automation and email service providers.
About the Author
Andrian is the founder of Designmodo he's an indie maker with considerable experience in building online projects.
---
---