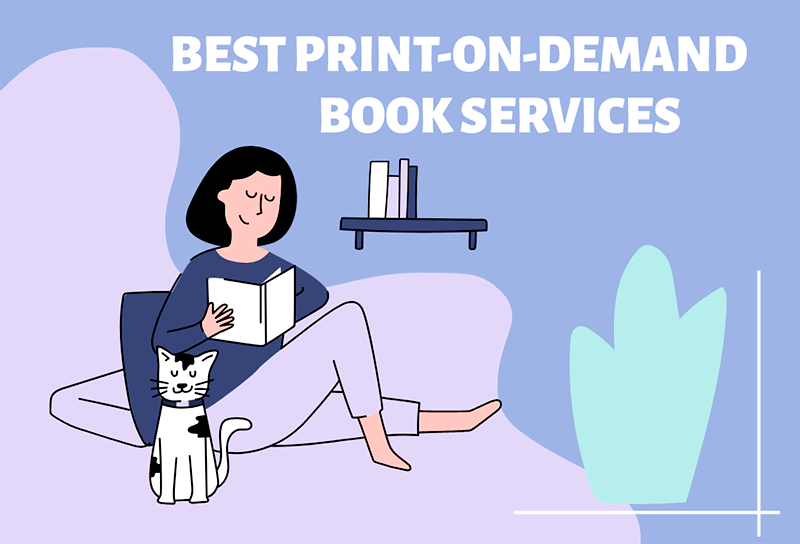 What You'll Find: 
What Is Book Print On Demand?
Book print-on-demand services aren't a new phenomenon, some of the most popular print-on-demand book sites have been around since 2002, but you might be wondering what it means to print on demand a book. Well, printing a book on-demand is a process in which someone buys your book, and it gets printed, as simple as that. And so we are here to list the best book print-on-demand services for you!



This means that you'll be able to sell your books to interested readers without having to have a huge physical stock or make an upfront investment in printing. Book print on demand is especially useful to indie or first-time authors that want to have their books published without the hassle of going through a traditional publisher.
🔥 Try our Book Title Checker to make sure you are using a unique book title. 📖
What are the Best Print On Demand Book Services?
There are many different options to print on demand for your next book, but there are only some that have good reviews, and most importantly, there are different packages you should pay attention to before committing your book to service. We did some research on the best print-on-demand book services out there, and here's what we found:
1. Bookkbaby

Founded in 2011, Bookbaby offers services such as editing, cover design, formatting, distribution, and promotion as well as print-on-demand book services.
2. Blurb

Founded in 2005, Blurb is a US-based self-publishing platform that lets you create, self-publish, promote and sell your own books. They have bookmaking tools that can help you create your book online without having to know programs like InDesign. Blurb specializes in image-heavy print like photo books, trade books, and magazines.
3. Lulu Publishing

Lulu Publishing was founded in 2002 as an online Print On Demand book service and self-publishing and distribution platform for authors. They also publish and distribute e-books, and they can print full-color books as well as calendars and photo books.
4. The Book Patch

The Book Patch specializes in print-on-demand books for authors and publishers. They also have their own bookstore for distribution.
In the chart below, we answered some frequently asked questions about the different sites that offer book print on demand so you can make an informed decision on which one to use.
Make A Professional Cover with Our Book Cover Maker
Let's be honest here, think of the last time you were browsing through a bookshop; the first book you probably reached for was the one that had an interesting-looking book cover. Well, that's what happens when most of us are browsing books online or offline. We tend to hover towards attractive book covers that give you an idea of what the book is about.
With Placeit's Book Cover Maker, you can create one in minutes, and it will look professional, so you won't have to wait days on a designer (or pay hundreds of dollars). You'll have control over your book from cover to cover. For even more help, check out some book cover templates that will make the job super easy. Look down below at some examples of what you can achieve:
It's super easy to make a book cover with Placeit, but if you still have doubts, check out the video below for a step-by-step guide:
5 Tips To Sell More Books
You've written a book, and you've put it up on a book print-on-demand site; what's next? Well, to sell something, first you have to market it; here are five easy tips for marketing your book online:
1. Make an Author Website
If you're trying to promote your book, make sure there is a place online where people can find information quickly on what the book is about, as well as places where people can purchase it. For example: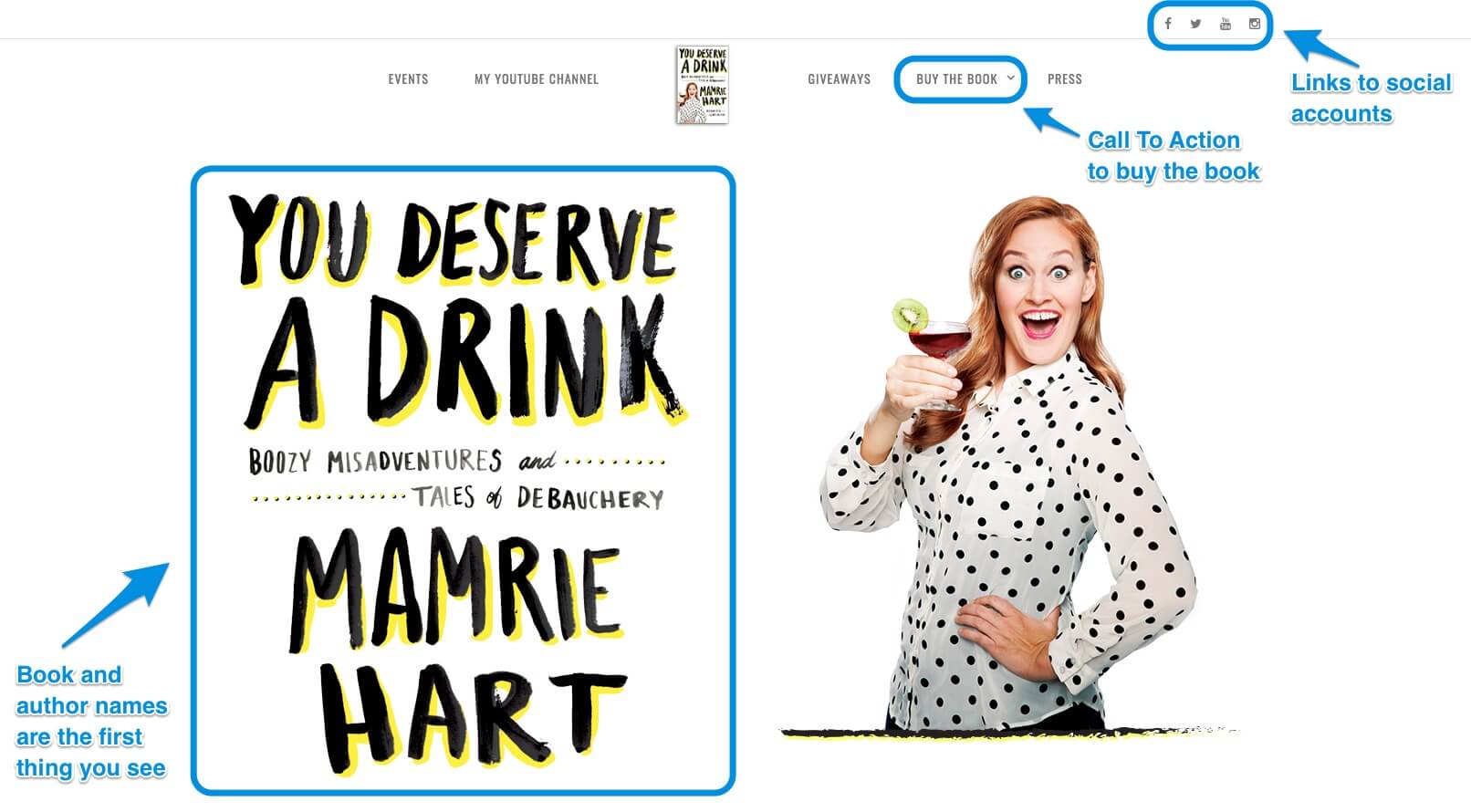 The first thing you see is the name of the book and the author. Then there is a large image of the author, which in this case it works because Mamrie Hart is a known Youtube and online personality. If your goal is to be known online, you could go with a similar layout for your book, but you could also swap her picture for one of your books.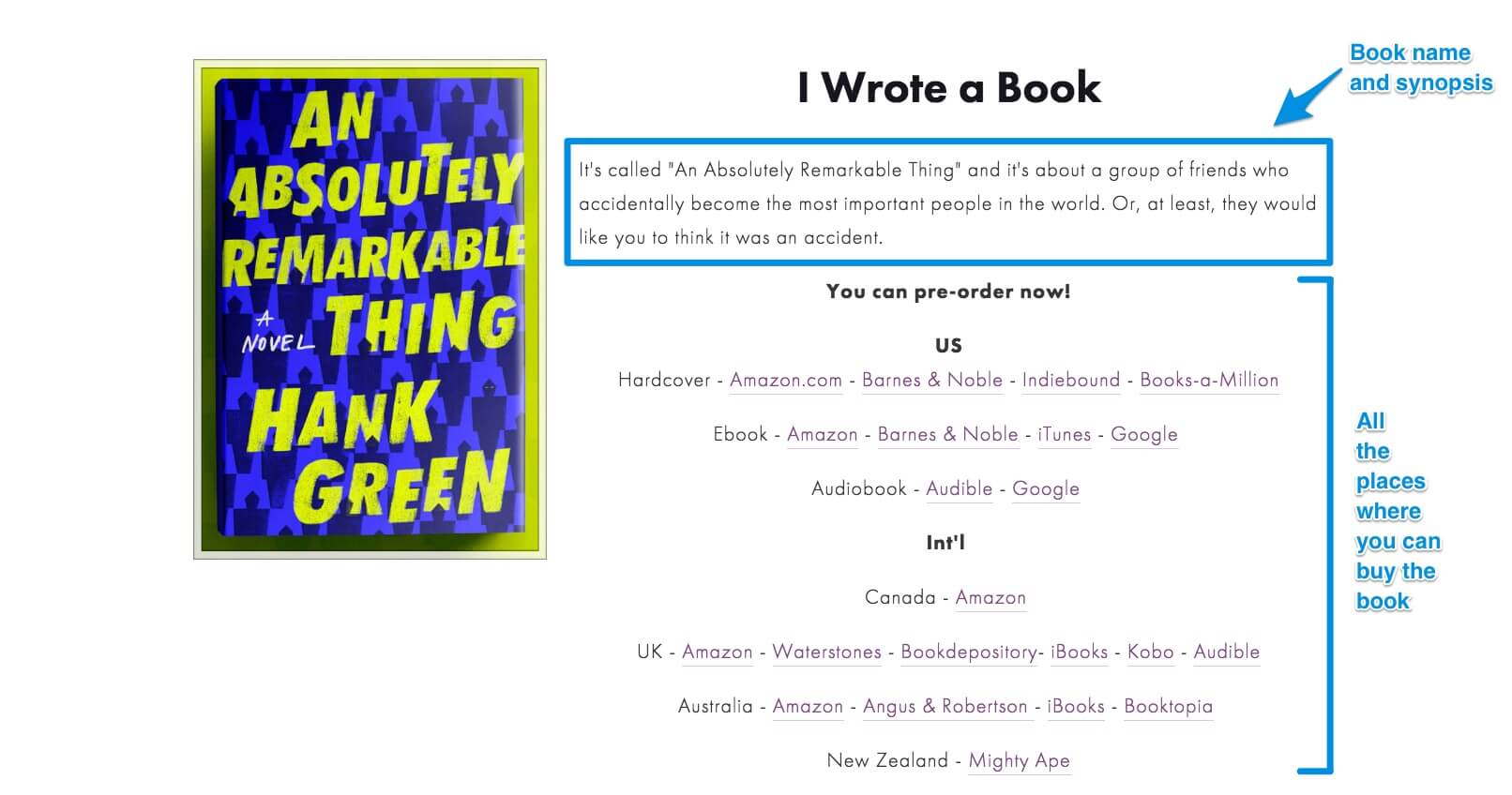 In this example, the most important thing is the book, the synopsis (which is always good to have), and all the links where people can get the book.
Goodreads is a great social platform for people who like to read because you can share and comment on books you've read. Marketing your book is all about being a part of a community; that way, when you want to communicate something (like, say, telling people about your book), you'll already have a community that supports your efforts.
3. Promote Your Book with Mockups
When you're trying to sell your books, you'll want to have professional promotional images, and you could take them yourself, but it's a hassle. A lot of times, taking pictures for press releases and marketing your book is time-consuming, and if you don't have the right equipment or skills, your pictures might not come out as professional as you might want.
Here's where Placeit comes in handy because with book mockups, you can create promotional images of your book in minutes without using expensive programs like Photoshop or Illustrator. What's even better is that you can find book mockups for all types of books. Whether you're promoting a recipe book or a children's book, you can find the right mockups for it at Placeit.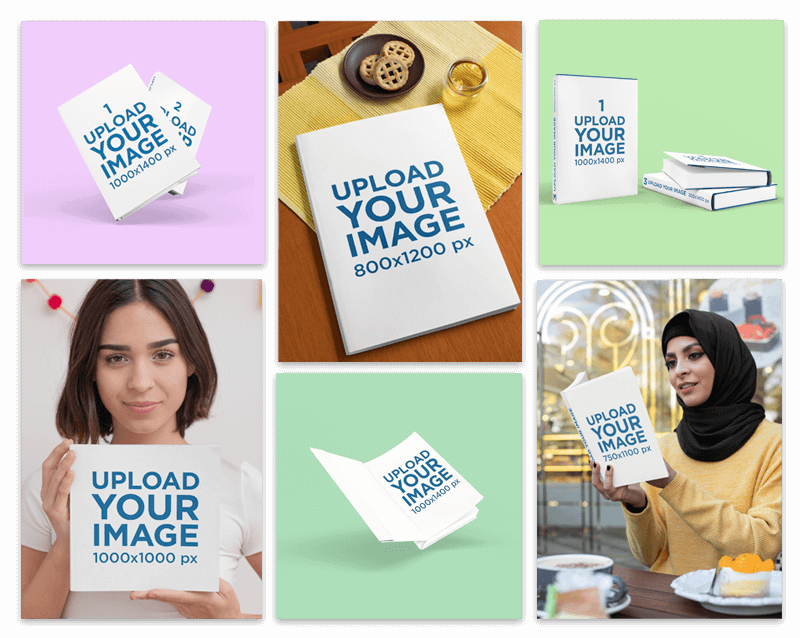 4. Use Social Media to Your Advantage
As Goodreads is a great place to build a community that has interests similar to your book tastes, other social media channels can also function as platforms to market your book. Youtube has a huge Booktuber community who love and review books, and Instagram has #bookstagram, where people upload beautiful book pictures as well as reviews. Think of these spaces and your profiles as megaphones for your book and you as an author. Always include links to the places where people can buy your book here.
5. Get Media Coverage for Your Book
It might seem difficult but think of the niche your book belongs to. Is it a book about finances? Parenting? Cooking? Whichever niche your book belongs to, there must be podcasts, YouTubers, bloggers, and websites that might be interested in covering it.
Going local is a good choice, too. Look for your local newspapers and let them know you've come out with a book; they might be interested in writing a piece about you.
6. Format Your Book to Target Specific Media Channels
MS Word is a great tool to format manuscripts for on-demand printing because you have granular control over line spacing, indents, margins, etc. However, if you're considering an online version or a Kindle version, then you'll need a PDF editor like PDFelement. This desktop software for Windows and Mac can convert your Word file to PDF, EPUB, HTML, and other web-friendly formats for wider distribution.
You can also directly edit PDF without having to convert it back to Word. So, if you need to change images, add page numbering, apply a watermark, and so on, this software is very useful. Another advantage of using PDF over Word is that it looks the same on any device, so potential publishers can view it on a smartphone, a tablet, a notebook, or a large computer monitor, and it will be identical across all screen types and aspect ratios.
---
So, are you ready to make your latest book the most profitable you can? Are you ready to sell out at bookstores, online, or wherever you choose to sell your book? Make sure to follow these tips, and you'll be on the New York Times best-seller list in no time.
FAQ
---
Best Book Print-On-Demand Services for the Independent Author
Find out which are the best book print on demand services for independent authors this year! Get your books flowing with the best tips and tricks to promote them!
Make a Book Cover Now!
---