Mockup of different poster frames displayed at a gallery
Planning the release of an album, whether it's an artist's 1st or 50th, is hard work. It can be exhausting, particularly for independent artists who have to do most of the heavy lifting themselves. As the business development director at AMW Group, an entertainment promotional agency, I know this better than most. The business side of the music industry can be tricky to navigate. There's no one way to do it and seemingly millions of options to consider. Publicity, branding, social media announcements, music promotion, and pre-sales are only a handful of tools to consider using. But wait, there's more! Deciding how to move forward after the release (that's right, I said 'after the release') should also be planned out ahead of time. 
So what do you need to take into consideration in your promotional strategy? Today we're going to talk about the ins and outs most important pieces of promoting your next release before, during, and after so that you can handle your release like a pro.
Things To Know Before You Start
For Your Convenience
Artists have two main options when it comes to promoting themselves:
Public Relations is the skillful nurturing of a positive public image by a company or another established person in your industry. If your brand is in the getting-to-know-you-phase with an audience or the public opinion of your brand needs a boost, public relations is the way to go.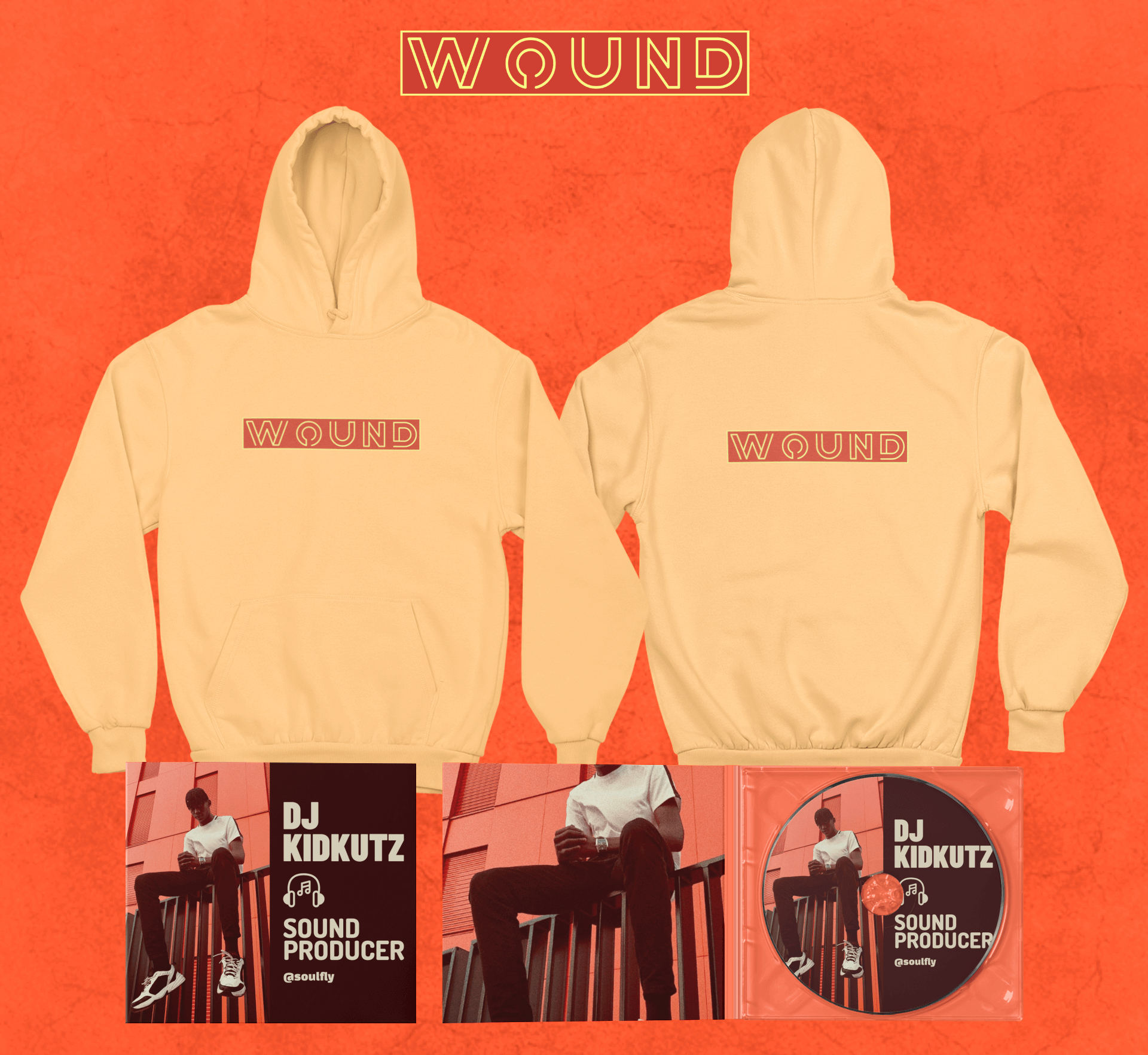 Merch bundle mockup featuring a both sides view hoodie and two digipaks
Digital Marketing is the marketing, and therefore promoting, of products or services utilizing digital media in order to drive sales. If your brand is trying to promote a specific product or drive traffic to a particular website, then you should consider digital marketing as a means to bring in customers.
How Long Should It Take?
Plan to devote at least 3 to 6 months of actual promotion time, and a few months prior to promotion planning it out. The artists who become successful, no matter where they start out, are the people who prioritize treating their music as a business. One of the most crucial parts of any successful business is setting up and maintaining positive customer relations. Every relationship, business or otherwise, requires focus and attention.  
In my experience inside the world of public relations, many new artists leave the promotion until the last moment and try to get it done in a few weeks.
During The Campaign:
Official Announcements
A press release is a short, informative news story written by a public relations professional that is sent out to targeted members of the media. Their goal is to entice journalists and members of the media and get them to engage with your brand in a meaningful way. 
Introducing yourself to the media should be much like introducing yourself to anyone else in a professional setting. It's important to be clear, concise and to the point. If you're using a publicist, they will be able to optimize the wording of your press release and to use their contact network.  This gets your brand in front of as many eyes as possible, in the best possible way.
Social Media/Fan Nurturing
Many musicians utilize this popular technique. It's a great way not only to introduce yourself to fans who are already interested in your niche, but to do some professional networking as well. Find other musicians and influencers to collaborate with on social media. Spending time with other successful artists will also make you appear as a bigger authority in your field. 
Additionally, take the time to get to know everything you can about the fans you already have. Knowing the demographics of the people who are into your music will help you seek out future fans and market to existing fans better.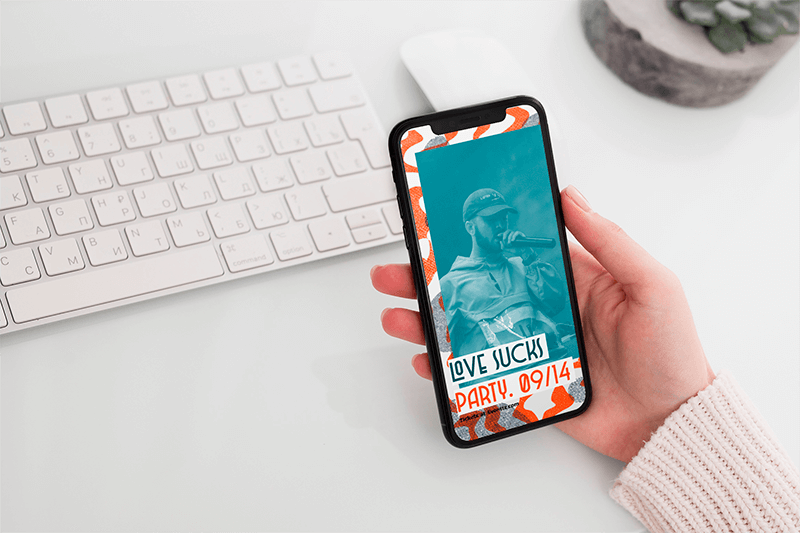 Mockup featuring a woman hand holding an iPhone over a neat desk
EPK (Electronic Press Kit)
As a musician, this is basically your resume. An EPK is a simple website or page on your music website that is exclusively for your press kit. If you are putting out your first release or don't currently have an EPK, now is the time to start putting one together. 
The most obvious item in your music. Put a few of your best, most recent singles in an easily playable (that means without the listener having to download anything) mp3 format. Links to your music streaming accounts, social media accounts, merchandise, and your full website will also need to be put in. The purpose of an EPK is to entice members of the media to write about you, so have professional photos, album art, and a professionally written bio. Journalists get anywhere from hundreds to thousands of submissions per week so a well done EPK is a must-have for promotion.
PR & Media Outreach
Whether you decide to go with pr, marketing, or a blend of both, media outreach is an important part of every campaign. The more media outlets interested in covering your new release, the more audience members will ultimately have the opportunity to see your work
The brands that have the best relationships with their audience are the brands that are continuously reaching out in a deliberate and tactical manner. That's why it's a good idea to add a professional into the mix, so that you're promoted in the best possible light. If you want to elevate your outreach, public relations and marketing are solid investments. 
✨ We suggest: The Definitive Guide to Influencer Marketing For Musicians
Paid Marketing
Digital Marketing allows you to acquire a large audience quickly and at a more affordable price than traditional marketing. More and more consumers these days are interacting with brands through digital marketing. An effectively planned digital marketing strategy can reach your ideal customers at a faster rate than traditional marketing avenues. Your audience is able to research your brand and immediately interact with it in just a few clicks, meaning they'll be more likely to make decisions about your brand right then and there.
With digital marketing, you can track your direct results, practically in real-time. As people click on your ad you can see who follows the links, who look at your website, and who is purchasing your merchandise. These metrics are also great for building better plans for outreach to your audience in the future.
Playlisting
The benefits of playlist placements seem to be endless for artists. With listeners spending at least half of their time listening to playlists on the platform, either of their own creation or curated by the streaming site, every artist wants a spot on a playlist. The ability to put your music in front of listeners who may have never heard it otherwise is undeniable when it comes to music promotion. 
When you use a professional publicity service, your music can be placed strategically in coordination with your media coverage within a campaign. This helps your music to garner more attention as it is being placed. 
The Bottom Line
There are many more options out there when it comes to planning a successful release, but these are the key elements of what every artist needs to get their project off the ground. My most frequently given advice to new artists is to be realistic with their goals and the steps it takes to reach them. Do as much research as you can into every facet of your business. There's always more to learn. Success is a perfect storm of hard work, flexibility, knowledge, and luck, so take control of the pieces you have power over. 
If you enjoyed this post you can also get more information from our How Music Artwork Contributes to the Success of Album Releases or our Choose the Perfect Music Album Cover to Match Your Sound.
---
The Best Music Promotion Tips Directly from the Experts
Learn the best tips from insides the industry to promote your music out in the world. We tell you everything you need to know about music promotion and marketing successfully your brand!
Music Templates
---