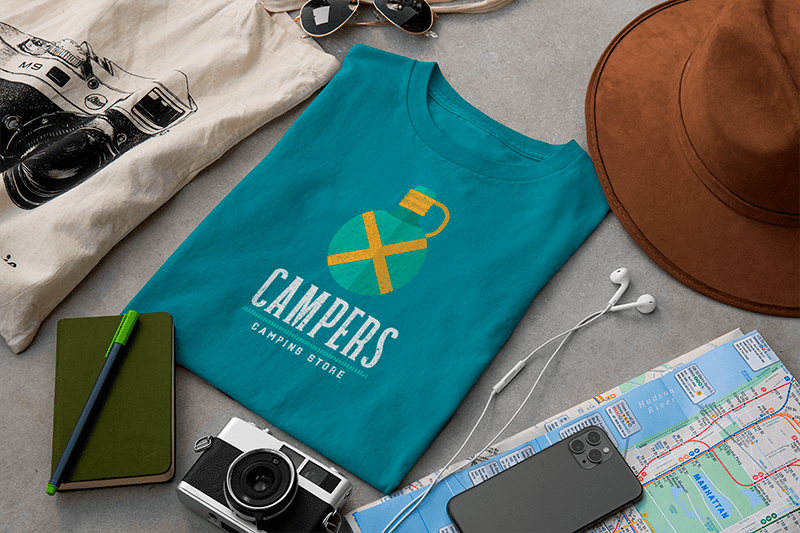 What do all our favorite hotel website designs have in common? Aspirational, beautiful images, captivating video, and clean graphics to inspire travelers to visit their destination. Social media is full of hotel marketing campaigns that inspire #wanderlust. 
You may think these stunning visuals require a degree in graphic design or help from an ad agency to get a high-quality promotion. But, Placeit offers eye-catching visuals that you can tailor to your unique hotel – no design degree required. P.S. To get better results, we recommend making a moodboard. 
Placeit offers the largest collection of mockups on the internet. Their library of logos, templates, stock images, stock videos, and graphic elements can be combined using Placeit's easy editing tool to create gorgeous marketing campaigns for your hotel property. Here are some ways you can build a marketing campaign using templates to increase traffic without breaking the bank.
Create a Beautiful Social Media Video
The world's current situation still has some travelers on edge. Not everyone is willing to go back to the way things were before the pandemic – regardless of how much time and effort your hotel team puts into health and safety protocols. 
But, a July 2020 Ipsos survey found that 51% of Americans are willing to stay at a hotel, the same percentage as the month before. It seems that attitudes toward staying at a hotel seem to be improving (or at least staying the same). A social media video might just be the push a traveler needs to overcome their apprehension and book a stay at your property.
A social media video is a highly effective way to reassure guests that your property is doing all the right things. Rather than saying what it is you're doing to reopen safely, show it. Placeit offers Instagram Stories templates that are easy to customize, edit, and post. 
Mix Up Your Social Media Posts
In addition to promoting the re-opening of your property, use social media to run targeted discounts and promotions for long-term stays. Quarantine restrictions around the world will force many travelers to book for ten days or longer, and as a result, many guests will be looking for deals. 
Create an eye-catching social media post to promote your hotel's discount or special deals. Every element of our template can be changed to match your property's color scheme and design. Use the text overlays to tell guests what discounts are available while they work from your property – for instance, free coffee while you work or free business services for stays over one month – and share your promo on Instagram. 
Instagram allows you to post an image to your Facebook channel at the same time, reducing the amount of admin it takes to run a campaign. From there, you can turn a post into a paid ad, or use the asset elsewhere online. Keep track of clickthroughs to see where your best performing channel is, and evolve your marketing campaign accordingly. 
Connect Guests with a YouTube Video
Events are still taking place, both in-person and virtually. Highlight an exciting festival, concert, or art fair that's happening in your location with a video promo on YouTube. Placeit's video maker is a go-to for building excitement for live entertainment at your property or in your city. Add licensed music, choose or upload your own background image, and get a video that's YouTube-ready, all in a few clicks.
Work with the event organizers to make sure your marketing campaign is approved for distribution, and put some money behind the YouTube video to generate more clicks. Make sure you include a call-to-action at the end of the video that directs viewers to the event page or your hotel website. Even if the event is virtual, you don't want to miss an opportunity to funnel interest to your hotel property site. 
The best part? This can be the first video in a series. While the event is taking place, take some footage so you can recap just how great it's as for guests who weren't there – and let attendees relive the glory. 
Send a Holiday Card to Your CRM
This year might feel endless, but the holidays are actually right around the corner. Reach out to guests in your customer relationship manager (CRM) to wish them a festive season and bring your brand top-of-mind. 
Placeit's holiday cards are unbelievably easy to personalize – meaning your marketing campaign can get hyper-targeted to each individual guest. Send discounts to your most loyal customers for use during the busy holiday season, or invite families to visit with a "kids stay free" offer. Use your CRM data to automate email campaigns with Placeit's visuals as the message body. Placeit's presets can be replicated on social media to complete the holiday campaign with consistent visual elements across all your outreach.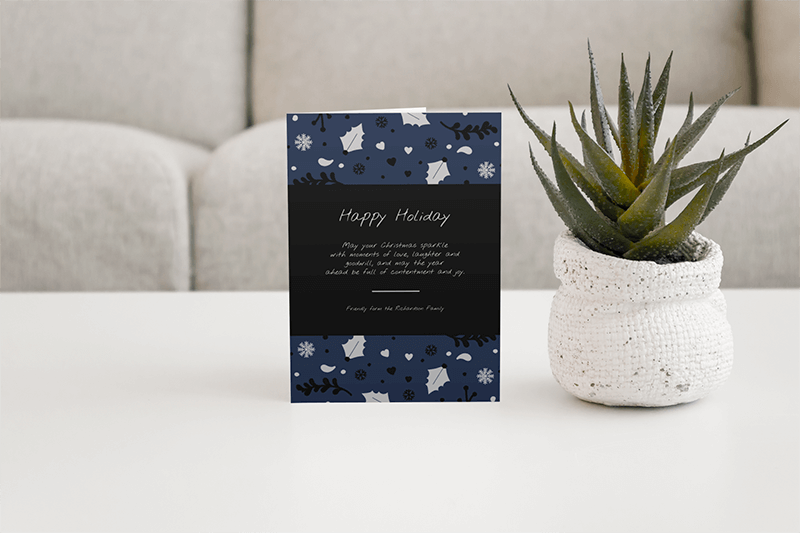 Host a Giveaway With An Animated Paid Ad
Lastly, build your email list – the most effective marketing channel there is –but launching paid ads to certain markets offering a giveaway for signing up. First, identify which markets you're seeking to expand to in 2021. Then, create an animated, paid at using Placeit's banner ad templates. Choose a giveaway that will be most impactful for that particular market – for instance, a free Bluetooth headset to business travelers – and include it in your headline. The catch: users must provide their email address to be eligible for the giveaway. 
An animated ad is a highly effective way to capture someone's attention and improve conversions.
One case study found that animated ads were 1.5x more effective than static ads.
And, since Placeit makes it easy to create and download an animated ad, the only thing your team really has to worry about is finding a reward that will entice a future guest to give you their email. 
Last Words
Placeit templates are flexible, versatile, and can be easily edited without any prior design knowledge. Create professional marketing campaigns on social media and your other digital channels to remind guests that you're open for business and draw attention to your hotel's many offerings: events, holiday deals, remote work promotions, and more. 
---
5 Great Tips for Your Hotel Marketing
We give your 5 great tips to use designs to uplift your hotel marketing strategy. Use easy design tools to get the word out on your hotel through social media, YouTube, and other places too!
Make Designs for Your Hotel
---