Make a Travel Agency Logo & Stand Out in the Travel Industry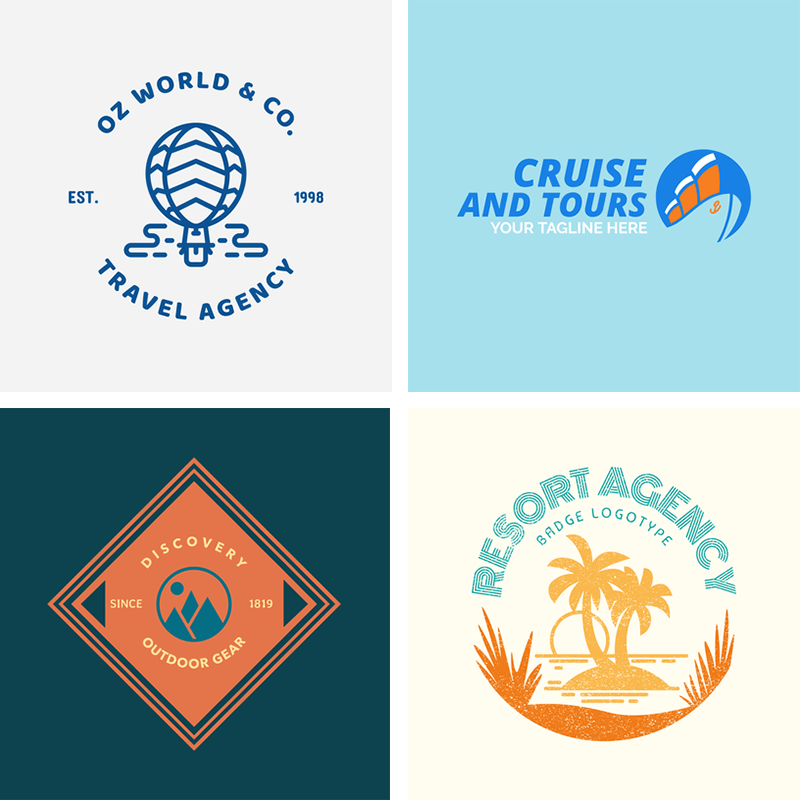 Having a professional and original logo for your travel agency is one of the secrets behind being a well-recognized brand in one of the world's most competitive industries. The travel industry is projected to generate 17.3 billion U.S. dollars in revenue by 2020, according to Statista, which means that times are good to be a travel agent.
Design a Travel Logo According to Your Niche
You, better than no one, know that the travel industry's scope is huge and that the easiest way to approach it is to have a travel niche to specialize in. For example, some travel agencies specialize in family trips to Disney Parks, others in eco-tourism, and some might even specialize in golden years travel for retirees looking for a service specialized for them. Think of your strengths and the niche you've decided to specialize in, and get inspired to create your logo with elements that convey these ideas. Different niches have different aesthetics; check out some examples we put together for you.
Outdoors Travel Logos
Think of everything that represents the outdoors, you might think of mountains and large vast green land, and this is exactly what your logo should reflect. Don't forget to include a catchy tagline to explain further what your service offers (for example, "sustainable travel" or "eco-tours"), and remember to keep it short and sweet!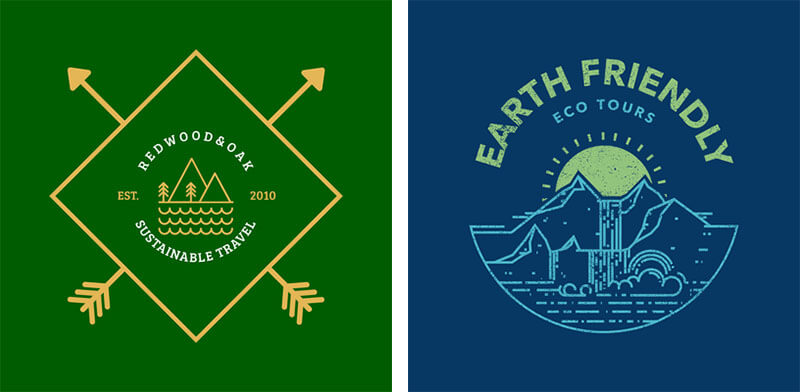 Luxury Travel Logos
Luxury travel is also one of the fastest-growing travel niches and also one of the most profitable. A logo for a luxury travel agency should reflect luxury at its finest. Think of soft colors paired with gold and strong fonts. Also, make sure your tagline lets your client know how you will take care of them.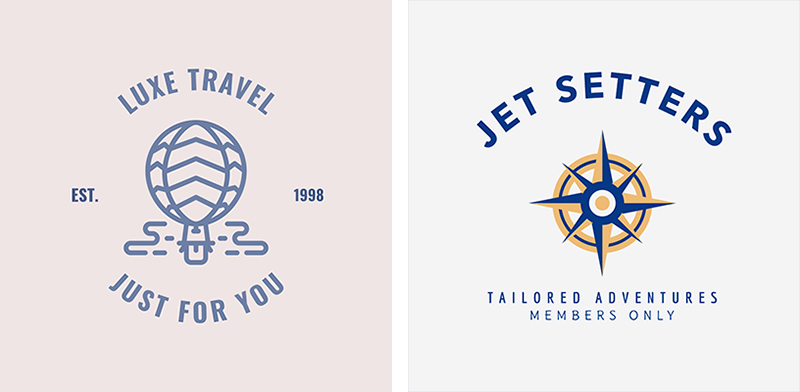 Destination Travel Logos
Destination travel is another niche worth exploring. This means travel agencies that specialize in traveling to certain destinations like beaches and international travel, but really it can be any travel niche you can think of! If you have a side business dedicated to swimmers, take a look at these tips.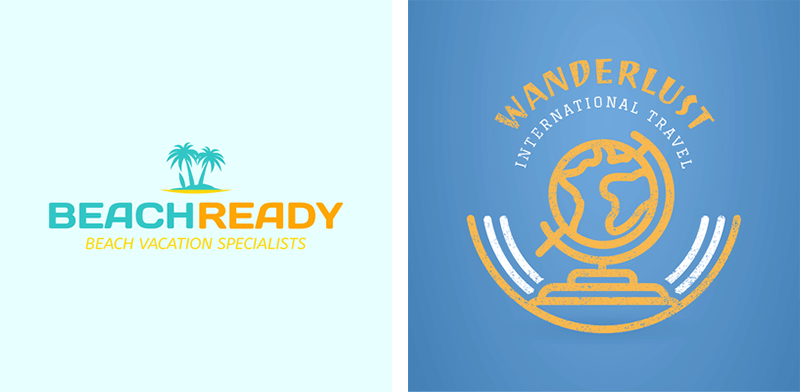 How to Make a Travel Logo
Making a travel logo with Placeit is super easy; follow these three easy steps:
Choose a travel logo maker that goes with your brand.
Write in your travel agency's name and slogan, and choose fonts and colors for both.
Choose an icon for your logo and colors for it too. Choose a color for the background as well.
And that's it! The only thing left is for you to download your brand-new travel logo.
💡  Pro tip: Download your logo with a transparent background so you can use it everywhere!
If you need a more detailed explanation, check out the video below:
Travel Agencies and Online Advertising
One of the worries of people going into the travel agency business is that with so many websites dedicated to travel this day, the role of the travel agent has become irrelevant, but this couldn't be further from the truth. There are a lot of busy people out there that need guidance on how to best invest their hard-earned vacation dollars, and here's where you can help them. Many resorts, theme parks, and airlines have packages exclusively created for travel agents. You're the one who knows the best deals, the best places to go, and the best dates for this. But how will customers know you're available? Let us tell you:
Google Trends for Travel Agents
First of all, traveling is one of those industries that has seasonal trends. This depends on many factors, so having the right tools to advertise is super important. A tool you can use for this is Google Trends, this is a tool created by Google in which you can see what people are looking for. This information can help you decide:
What travel packages to create.
Where to advertise.
When certain destinations will be trendy.
Below we did a search for "Disneyland," which shows us that December is the peak season for people searching this term. Maybe around that time, you could start advertising your services and packages on social media and the Google Display Network.
Now if we search for specific hiking trails like "Grand Canyon Hiking," "Redwood Forest Hiking," and "Colorado Trail Hiking," we can see that there are clear trends of how much people search for certain trails depending on the season. For example, "Grand Canyon Hiking" is usually a more popular search term, but "Colorado Trail Hiking" peaks in July. This is really valuable information and can help you have a more targeted marketing strategy for your travel agency.
Keep in mind that you can also customize Google Trends to your location to have more accurate data for your city or state; this way, you'll know what people around you are looking for, even before they contact you.
How Can Travel Agencies Use Online Ads?
The research you already did in Google Trends is a great starting point for advertising to your customers; now it's time to create ads with this information; remember to make them snappy and easy to read. Online ads and social media ads are a great way to advertise your services based on your research. Pro tip: Placeit has ad makers that have the sizes and characters permitted by different platforms, so you only have to write in your text, select your colors and background image, and download!


Marketing for Your Travel Agency in Real Life
Flyers are a great way to advertise offline (and online as well!) in places where you know your customers are going to be, like cafés, bulletin boards, etc. Advertise seasonal promotions and packages. Don't forget to include your contact information and website address. With Placeit's Flyer Maker, it's easy and quick to create a flyer that gets the message across.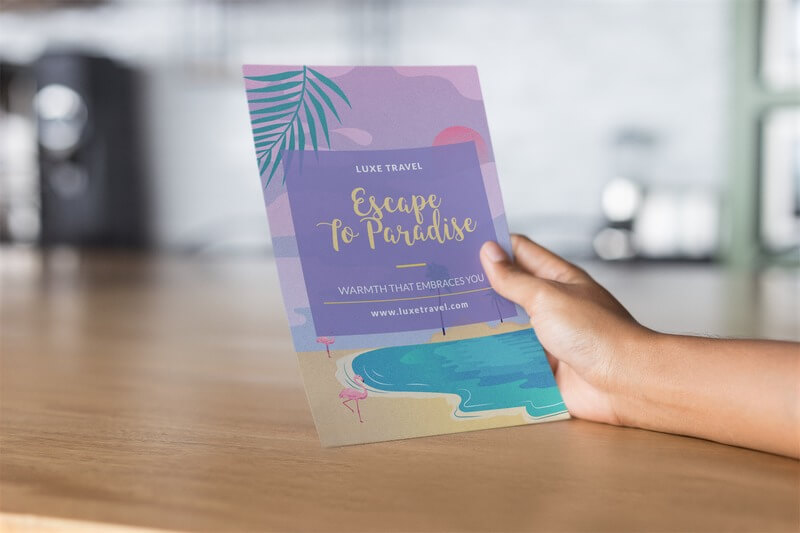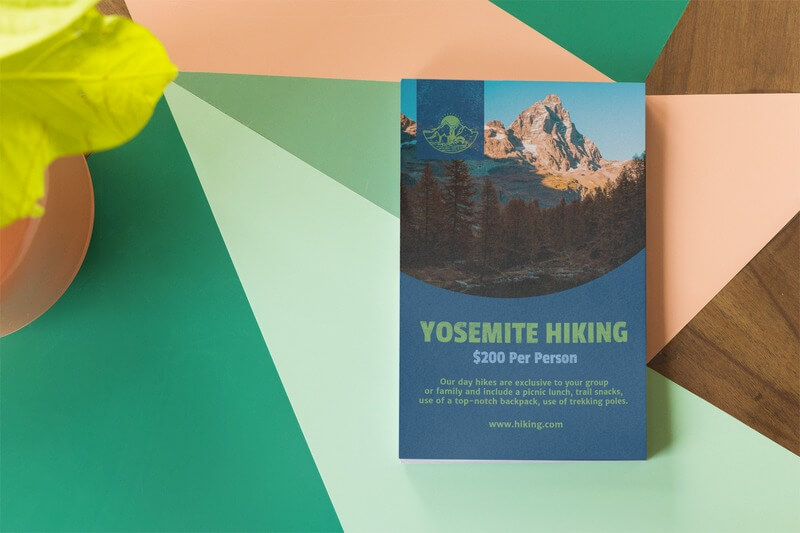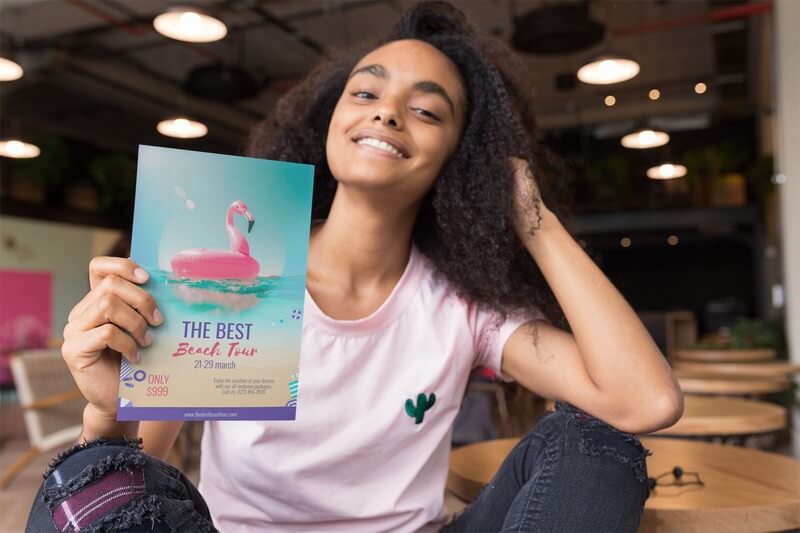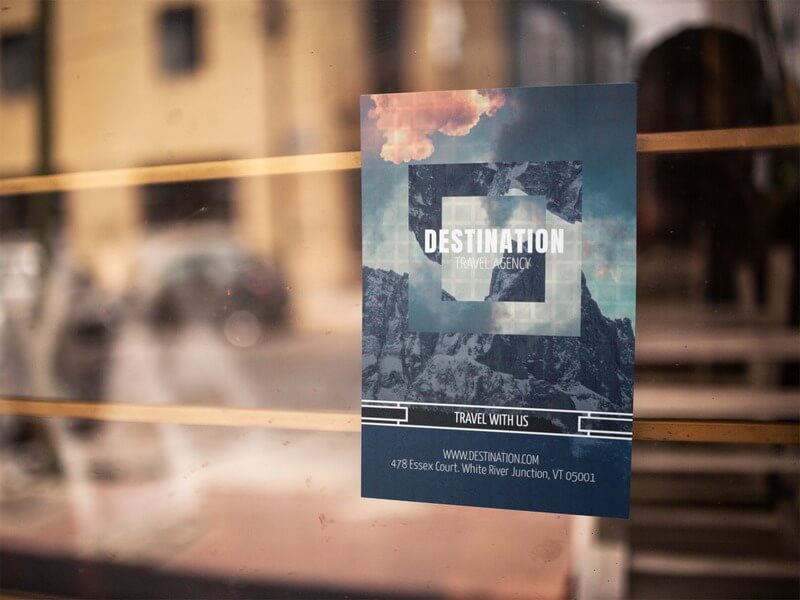 DestinationTravelFlyer.jpeg
A
business card
will always be a great way to give your information to people you want to collaborate with, as well as customers that you meet in settings where a flyer is probably not appropriate, as business cards tend to be a bit more serious.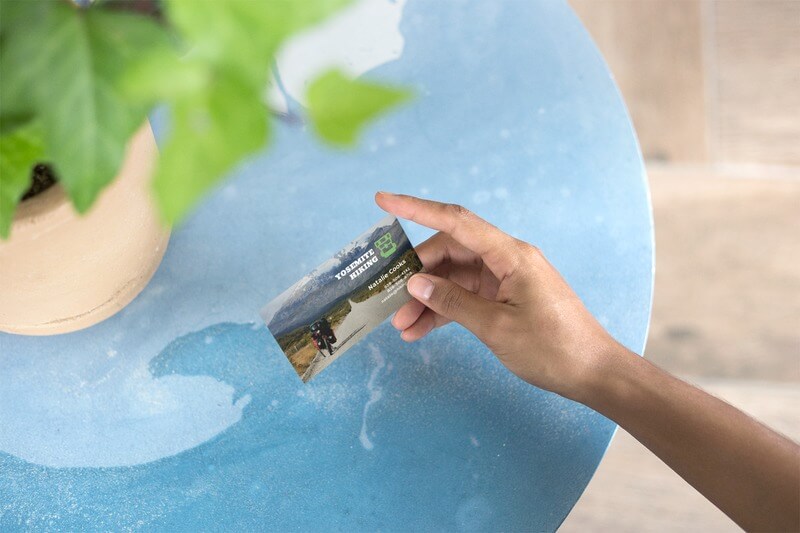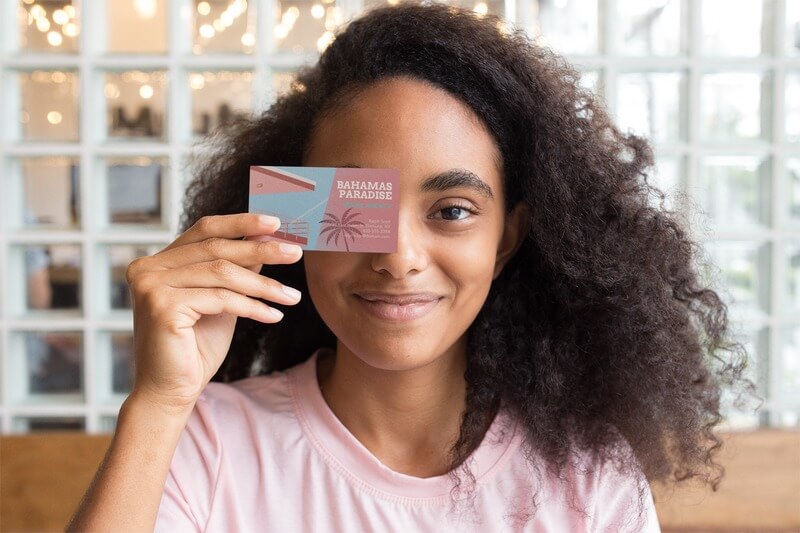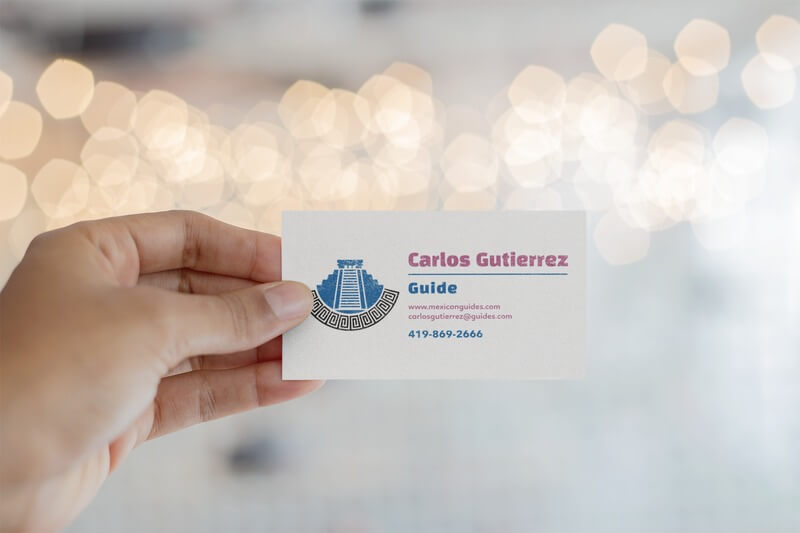 BeachTravelBusinessCards.jpeg
TravelAgencyBusinessCardDesign.jpeg
TravelAgencyBusinessCards.jpeg
GuideTravelBusinessCard.jpeg
"I made my logo in no time with Placeit; it was super easy!"
Aubrey Moore 5/5
---
Brand Your Travel Agency in no Time
Whether you're starting your travel agency business, or you're an established brand, having a marketing strategy that caters to your needs is key to being successful. With Placeit you'll have all the tools for branding and marketing your travel agency with hassle-free templates and easy to use logo makers. Our Unlimited Plan includes everything you'll need for only 29 USD/month. Get started today and be on top of the travel agency game in no time!
Start with Your Travel Logo Today!
---