Get Ahead of Your Digital Marketing Plan With These Tips!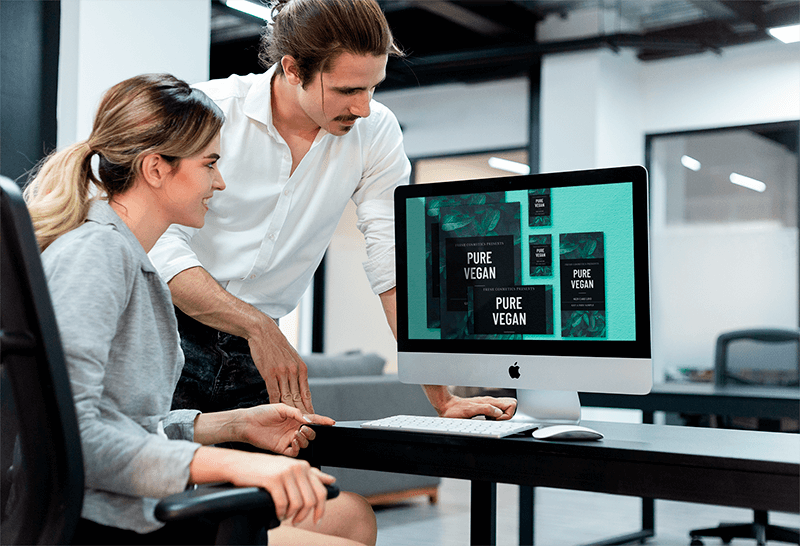 Connecting with anyone, particularly your target audience has never been easier. You can't deny the fact that technology has made sharing information more accessible and convenient these days. The internet, more than ever, has become such a powerful tool for any brand. Consequently, you should not undermine the impact of technology on your business. Ignoring the current trends and refusing to adapt can put an end to your company. This is why investing in a digital marketing strategy should be a priority whether you are a startup company or an established corporation. So, to help you and without further ado, below are our best tips for digital marketing success in 2020.
What You'll Find in This Post:
1. Procure a Smart Email Validation Service

One of the key ways to succeed in online marketing in 2022 is procuring a smart email validation service. Email validations services clean your email list which can significantly improve your sender reputation. Email list validation not only complements your marketing efforts but can also magnify your overall ROI.

The importance of email validation chiefly lies in the fact that your undeliverable emails can take a toll on the effectiveness of your marketing plan. When your emails are constantly reported or complained about, tagged as spam, incorrect or nonexistent—your sender's reputation will seriously suffer a hit. Several studies show that 77% of email delivery problems were caused by sender reputation.

This is why you need to start thinking about verifying your email list and getting a smart validation service that will ease your burden. Doing so will help:

reduce email bounce rate
avoid complaints and spam trap hits
increase Inbox delivery and results
lower your mailing costs especially if you are using an Email Service Provider (ESP)
help increase data quality thus resulting in more usable leads

Companies that have implemented a smart email validation service observed a reduction of 75% in bounce rates, while an increase of 20% in open rates. This means that since the open rates have increased, the conversion rate, brand awareness, and ROI were also positively impacted.

📧 Learn more about email marketing for eCommerce businesses.

2. Team-Up with Reliable Digital Marketing Companies

It's no easy feat to run and manage the day-to-day operation of a business. It's no wonder there are still a great number of companies who are not paying enough attention to the online marketing strategy of their business. However, if you want to accelerate the growth of your company, then it's wise to invest time on some digital marketing services.

Furthermore, if your company's core focus isn't on marketing, consider outsourcing or collaborating with digital marketing companies. This is a wise decision to make compared to struggling to do it fully in-house. Not only that digital marketing companies know what to do, they usually have the right tools.

The following are some of the services offered by digital marketing companies:

Social Media Marketing (SMM)
Content Marketing Services
Search Engine Optimization (SEO)
Analytics Services
Paid Media Services
Amazon Marketing Services
Website Design & Development
Public Relations

There are numerous resources and recent statistics results that you can find online which can attest to the effectiveness of cooperating with digital marketing companies. Reading and analyzing case studies, for example, are a great way to gauge how online marketing services can help your business.

Take for example the Interstate Batteries SEO case study. The company's objective is to have a more in-depth understanding of SEO and its best practices. After teaming up with a reliable digital marketing company, their website's visibility significantly increased due to better SEO implementation.

Another good example is the HVAC Services Client SEO, Redesign, Social – case study. Even though HVAC was doing well in organic search, they opted to collaborate with a digital marketing firm to stay competitive. They want to stay competitive in the industry and service-related terms, both at the national and local levels and also in social media.

Aside from knowing your brand's needs, try studying the recent trends and do some research. After this, communicate your marketing objectives with the digital marketing firm you've chosen to come up with the best marketing strategy for your business.

3. Stay on Top of Trends

Even when you have decided to team up with a specialized agency, keeping track of the most relevant marketing trends is still part of your responsibilities. Do some research, evaluate what works best for your brand, and look into more ways to keep growing. For example, let's say you have realized that email marketing is working wonders for your travel agency, then the next smart move is to go deeper into mailing intelligence, and come up with new offers, and new attractive promotions your reader won't say no to.

What works for your business can vary completely and depends on what your business is and who your target is so have this in mind.  Online marketing is a must for every single business, but you have to find what specific strategy works for you.

💡 Check out these social media trends to stay on top of your marketing efforts!

Final Thoughts

Prioritize the success of your online marketing strategy by making the right choices. We suggest you become knowledgeable about other trends like incorporating Artificial Intelligence (AI), integrating chatbots, marketing automation, and personalization, among others.

Remember that the digital marketing landscape is continuously evolving and growing. That means now is the best time to adapt and keep up with it. Email validation can effectively boost your marketing efforts and teaming up with digital marketing companies to come up with a good marketing strategy is another key to success.

Author's Bio
Leading the digital marketing and communications for EmailOversight, with more than 5 years of experience in email marketing, Nelly is dedicated to helping customers make the right decisions. Being a graduate of the University of California, Los Angeles, her talent for managing digital content is impeccable and her definition of success is measured only when customers are happy.

FAQ: Digital Marketing Tips for Non-Marketing Companies
---
Get Your Brand Successfully to 2020 with These Marketing Tips
Staying on top of all the marketing trends out there is hard! Especially if you are not a marketing company. Get your brand successfully to 2020 with these marketing tips for non-marketing companies!
Your Marketing Assets in a Few Clicks
---