Stop your search for new marketing tools to boost your current visual marketing campaign and check out Placeit's label mockups right away! Label mockup are outstanding marketing tools that will allow you to portray your designs within a real-life image, making it easier for your potential consumers to relate to your products, so why not give them a try?
Using label mockups its pretty easy, all you need to do is drag and drop an image featuring one of your designs onto the template of your choice and within minutes Placeit will deliver a compelling image ready to be added to your marketing campaign! How cool is that? By making label mockups the latest addition to your marketing tools never again will you have to deal with Photoshop or any other complicated software, so what are you waiting for? Start using them now!
Here's a list with some of our original label mockups for you to check out!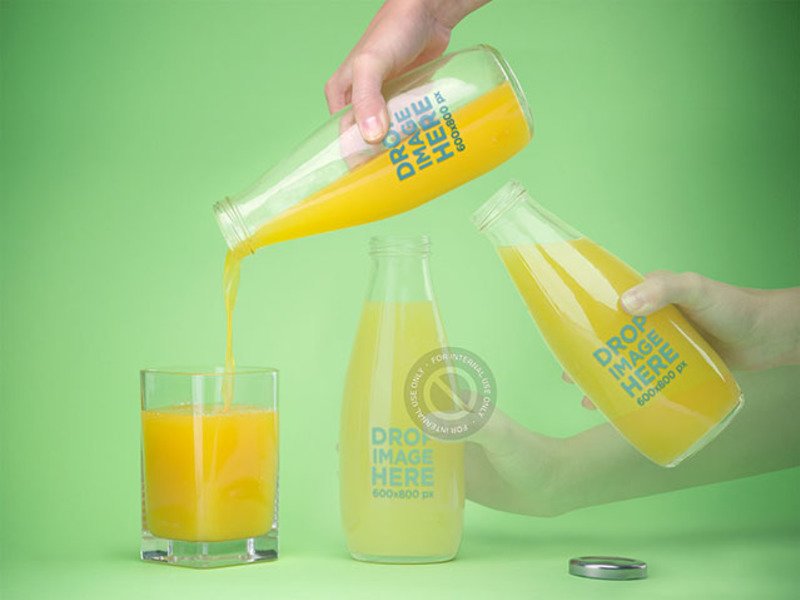 If you're looking for a new way to promote your latest products, then waste no more time and go ahead and check out Placeit's label mockups today!
What better way to attract your potential consumers attention than by using real-life photo mockups to showcase your latest products and designs? This label mockup features a woman in a kitchen holding a dry soup bag in her hand. Use this great mockup to help you boost your visual marketing campaign and appeal to your specific target market in no time. To customize this image all you have to do is drag and drop an image of whatever it is you would like to advertise onto the template and Placeit will resize it for you. Stop suffering with time-consuming marketing campaigns and start using Placeit's today!
Introduce your business latest drink into the market with the help of this great label mockup from Placeit. This label mockup features a juice can over a flat surface. Use this original mockup to advertise your product and catch your target market's attention in no time. To customize this mockup all you have to do is choose an image, drag and drop it onto the template or input a URL. Let Placeit do the work for you and get outstanding visual content you can start using as part of your marketing strategy within a matter of minutes. Say goodbye to editing software and Photoshop and start using Placeit's mockup generator to create amazing visual content now!