Everyone Says "Amazing Photography Logo Maker!"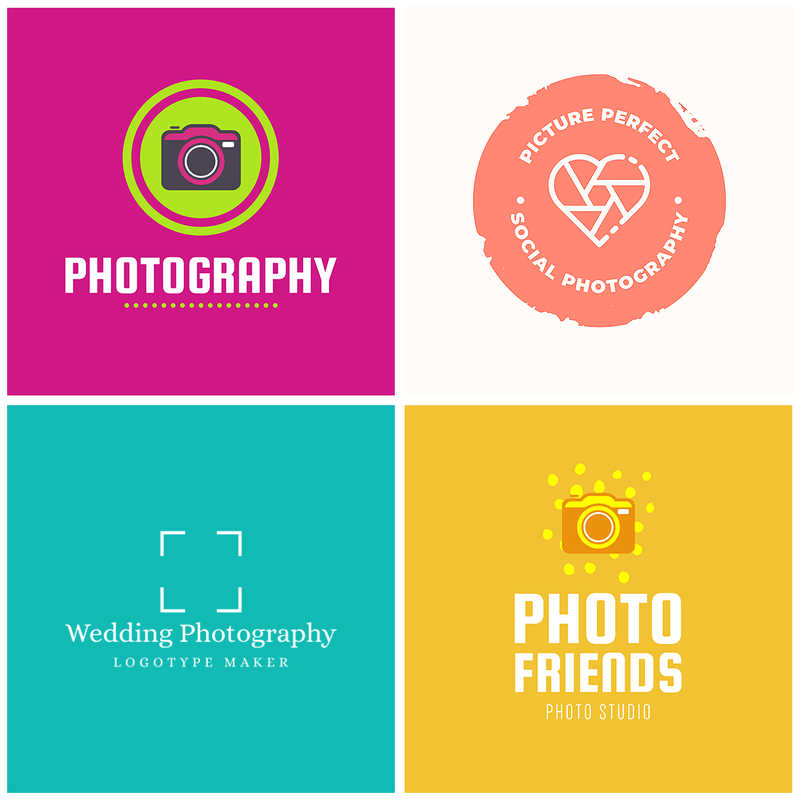 Create Amazing Photography Branding
Images will always say more than words, and since you are living from your lenses view, you must be very clear on how you want people to picture you. Photography branding is all about getting the whole picture of your work's essence. How can you define this? It's actually very easy since these concepts are the way you think, and with our photography logo maker, it couldn't be easier!
Here are 3 simple tips to start making your brand:
Use a Color That Expresses Your Mood as a Photographer
If you're very cheerful, use bright colors like yellow, bright green, red, or orange.
If you're serious, use dark colors like black, brown, or dark blue.
If you're very calm, use neutral or pastel colors like beige, light greens, and blues.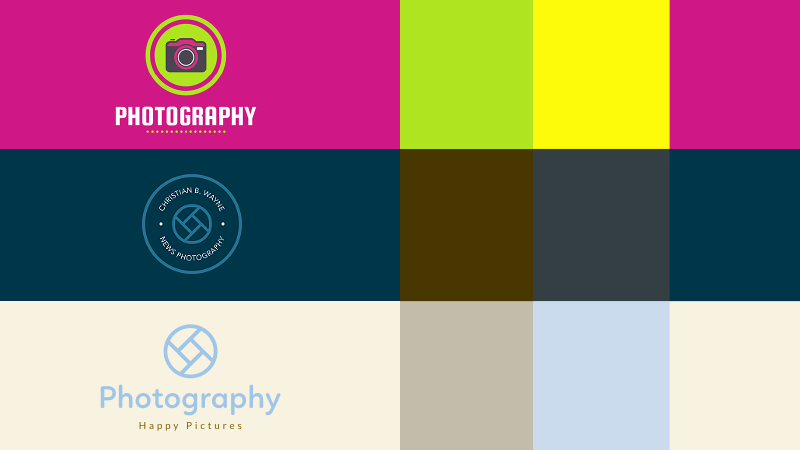 Use a Graphic That Expresses Your Work Style
Are you into vintage style? Look for vintage camera graphics.
Are you a minimalist? Use a fragment of the camera graphic.
Are you more playful? Use a cartoonish style.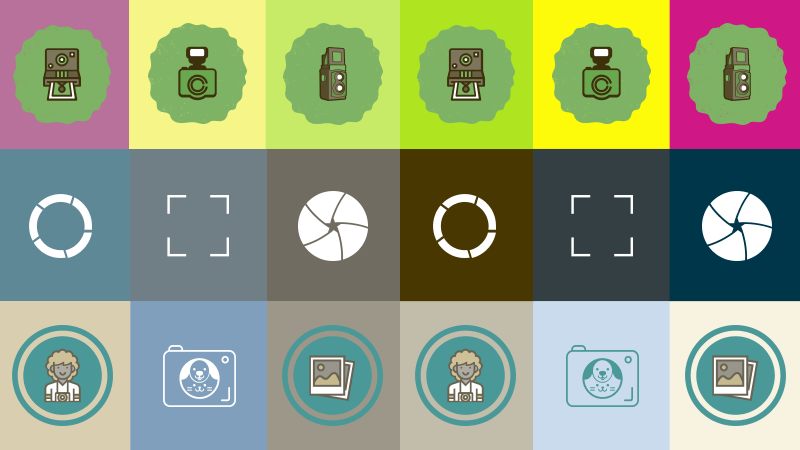 Use a Font That Represents the Way You Feel About Your Work
You can go all capitals for a more serious and outstanding name.
When you use lowercase, it's a more relaxed or playful sensation.
Handwritten fonts are more personal, like a signature.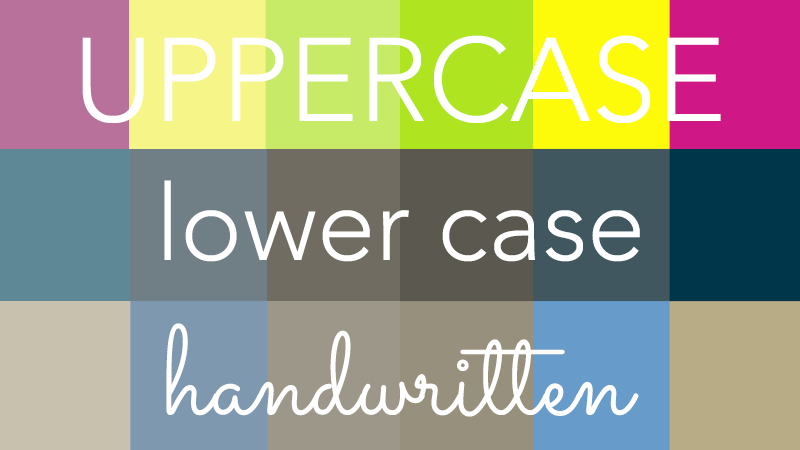 Making these choices will make your brand unique since you have your own style. In the end, your brand will appeal to your market if you represent what they are comfortable working with. It's about showing your true essence and style.
Capture Your Essence in Your Photography Logo
Once you have your concepts clear, you can explore different graphic styles using the main elements that meet your brand's needs. Look at these examples according to the type of photographer you are.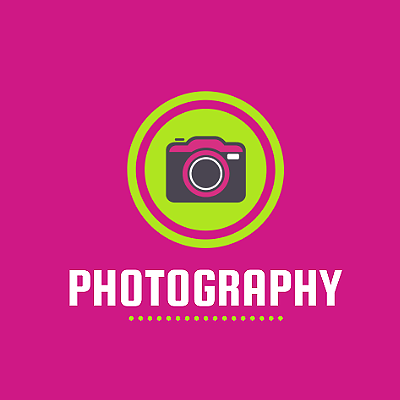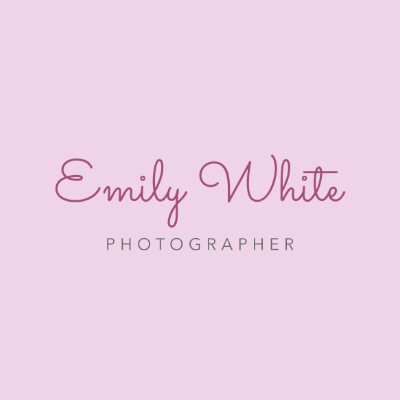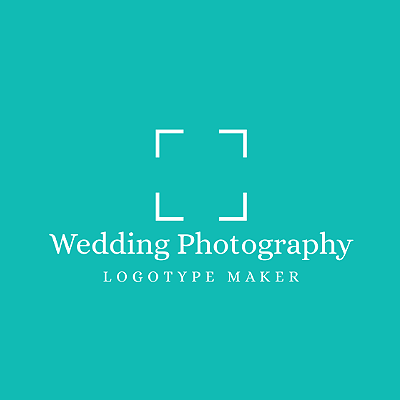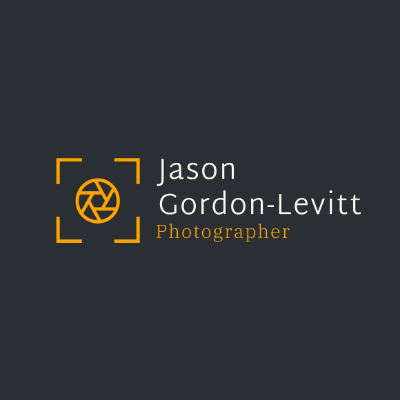 Signature Photographer Logo
Photography Studio
If you're a studio inside a store or mall, your market is already there! Families, couples, and BFFs will be walking in front of your business. So make sure your brand is playful, friendly, and colorful. Eye-catching!
Freelance – Signature
If you have a unique photography style, your logo could be handwriting. There are existing fonts you can use to avoid vectorizing your own signature.
Event Photographer
Do you prefer to work with a team? In that case, you need a brand that expresses you are trustworthy. This way, you will be irreplaceable at concerts, weddings, social events, etc.
Photojournalist
Your work is very genuine and down to earth like no other, so being serious about this is the best way to go in your brand.
Make Those Memories Last Forever
Make that smile last! If you have a studio, offer extra memories to your clients, and make them happy while they have their morning coffee in their family picture mug. And if you're an artist, make your pictures reach other markets. Get that message out there, and show the people what the world has shown you. Look what you can do with Placeit.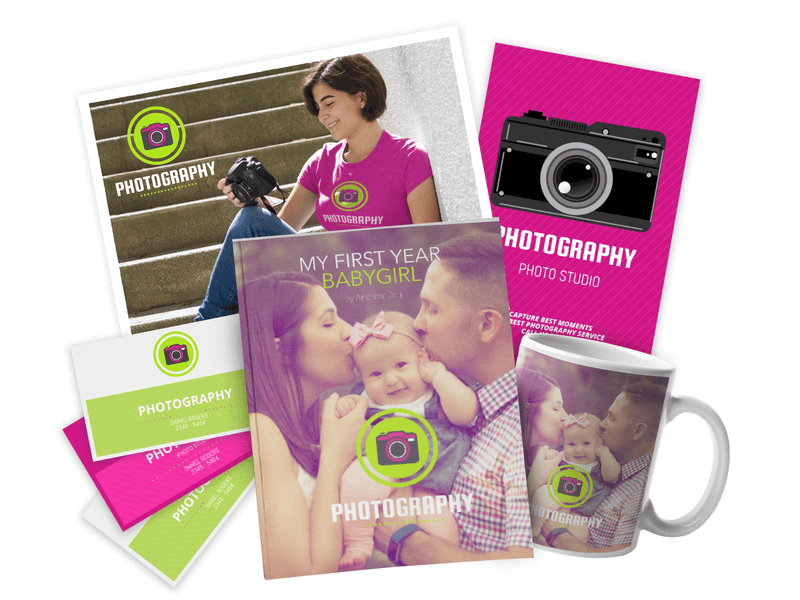 T-Shirts with Your Art and Mugs
Design your t-shirts using your photographs and our t-shirt design templates. The perfect combination! Then you can upload your design to our t-shirt mockup generator and create those perfect pictures for your social networks or even open up an e-commerce shop to sell your personal work in photography.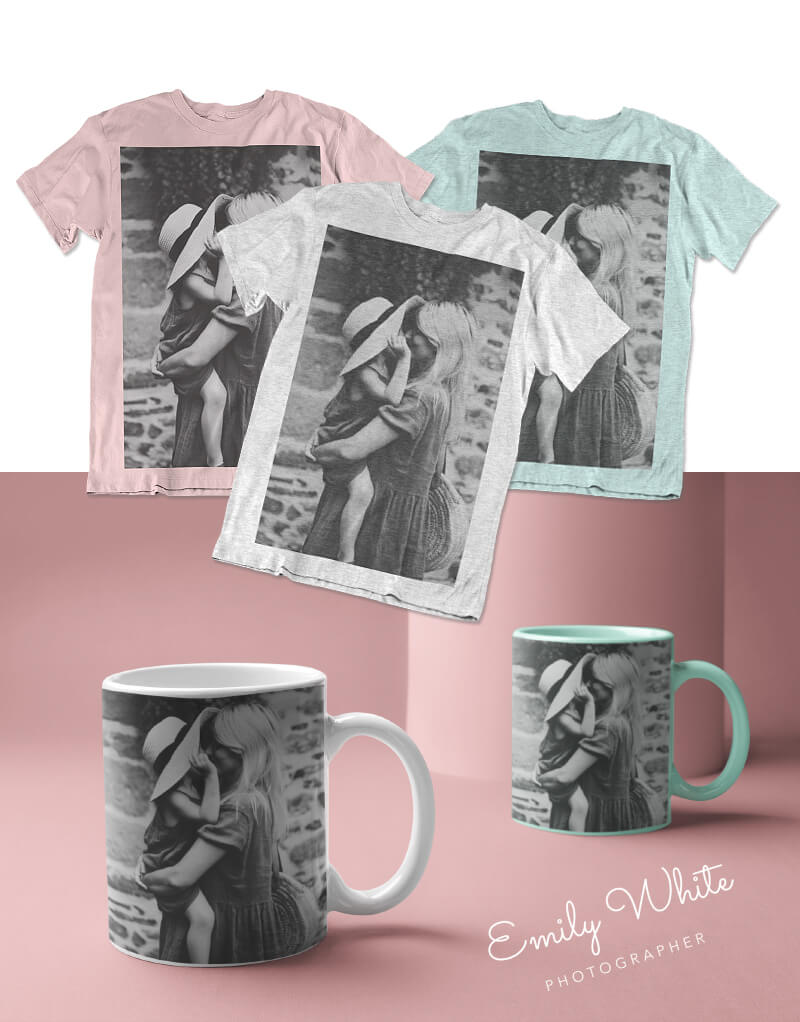 Photo Album Covers
If you offer printed albums, we have the perfect mockups to showcase your work on newsletters or social networks. You can find mockups with transparent backgrounds or different scenarios. Just pick according to the type of information you wish to communicate, and with a few clicks, you'll have your perfect images ready.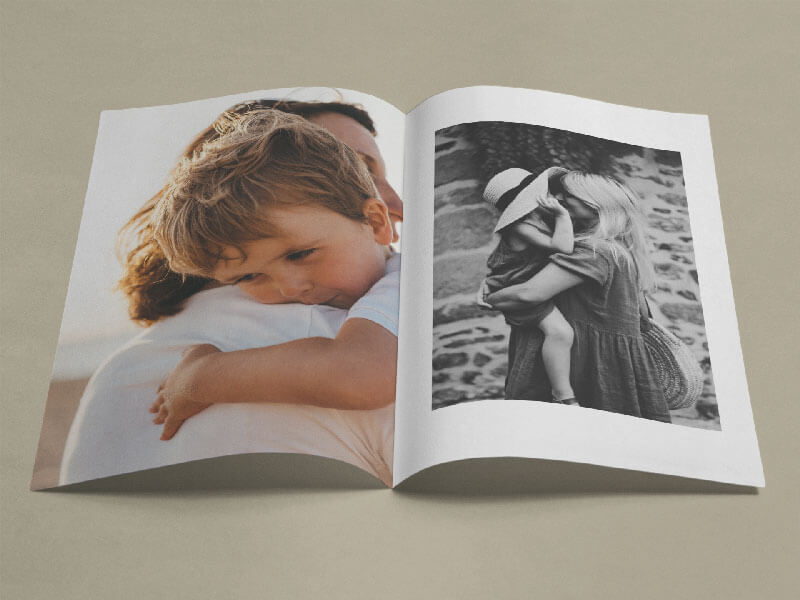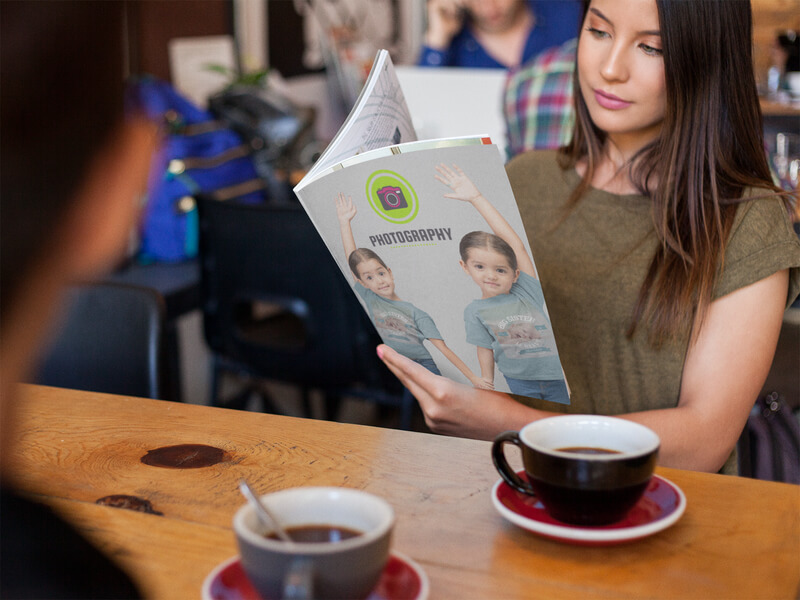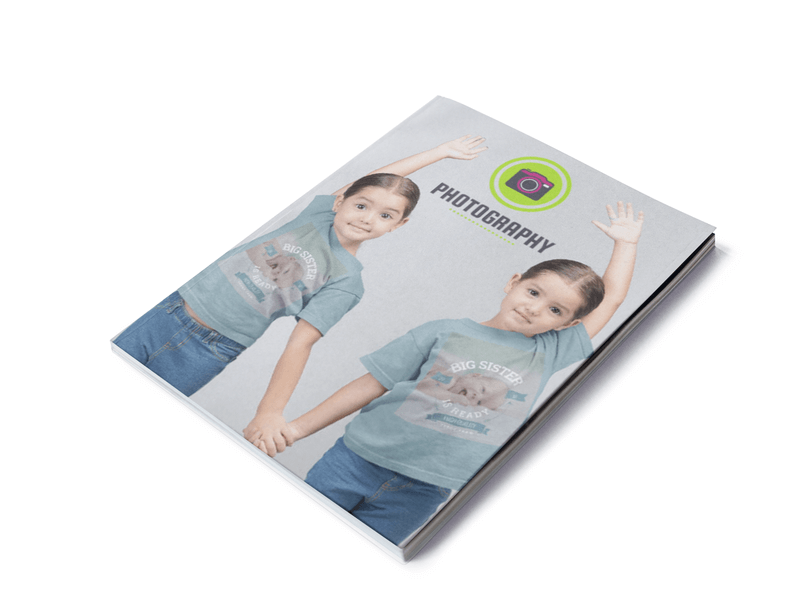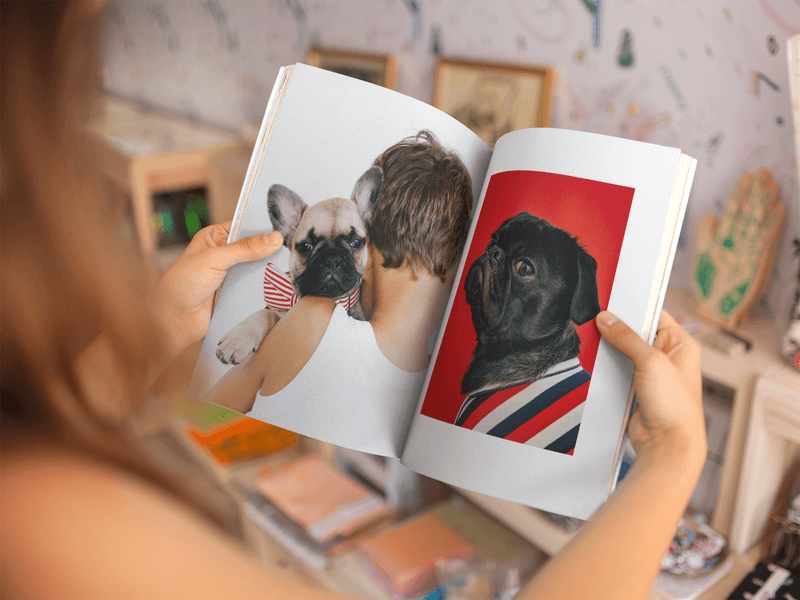 Album Ptograph Cover Maker
Show off Your New Brand
Now that you have your photography logo, make sure you have it displayed in your studio, in your stationery, and everywhere! You can create beautiful images for your social media networks in minutes! Make sure you have a weekly calendar to post offers, giveaways, quotes, greetings, and so many other things you can share with your followers.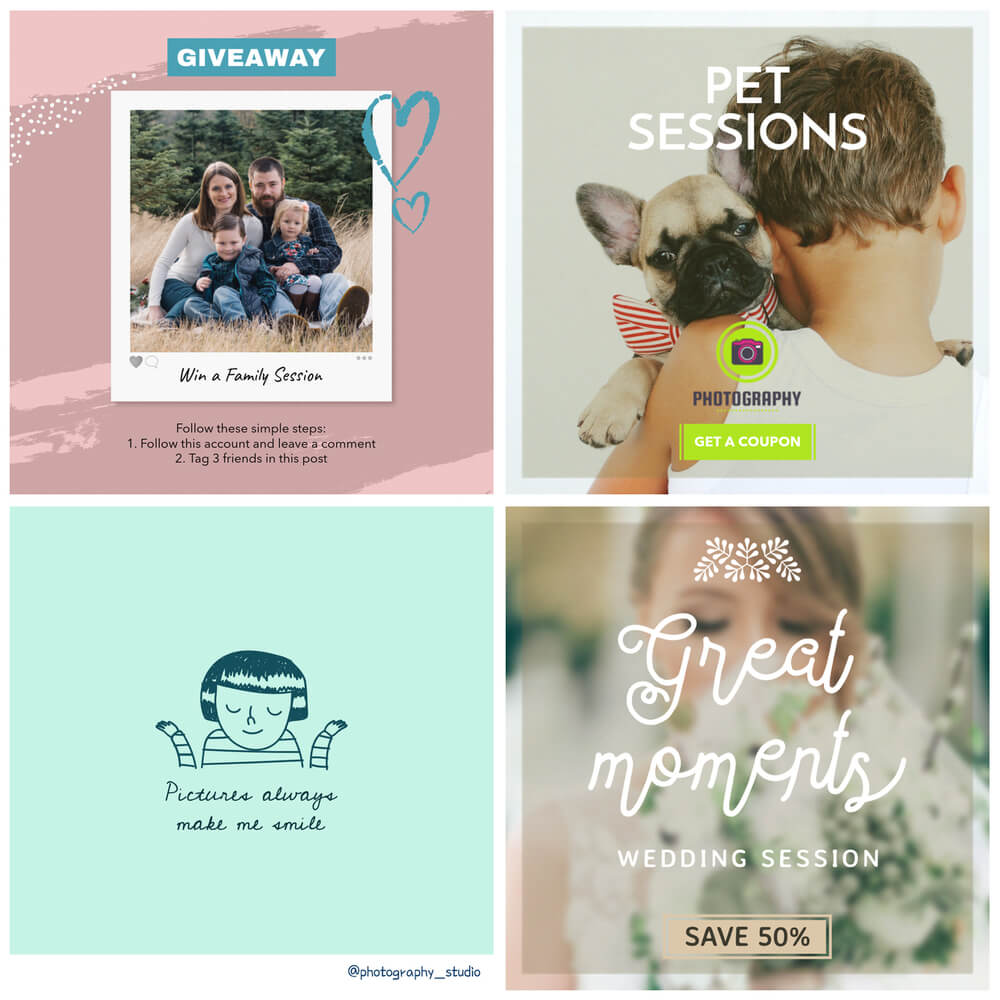 Create Your Business Cards
Create stunning business cards with your logo, and why not? You could also include great pictures done by you as a background. Business cards always come in handy, especially if you're attending a social event and meeting new people.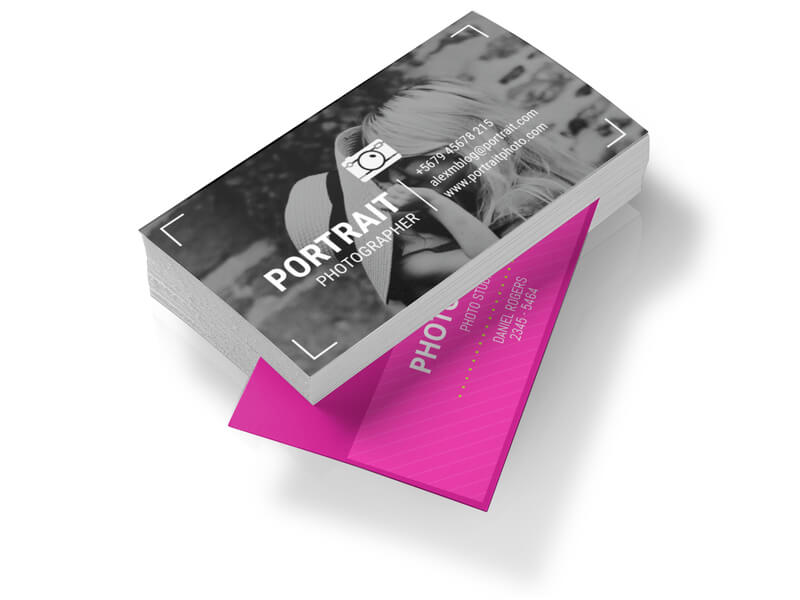 Make an Intro Animation for Your Logo
Make incredible animations with your logo and use them for your social media networks as covers for your blog or website. It's easy, choose your favorite animation, upload your logo, and generate your video. Now you can also add audio!

Spend Your Time Taking Pictures and Just a Few Clicks on Designing Your Brand!
Spend your time traveling and capturing the best images. Use the perfect backgrounds and illumination for great studio pictures, and don't worry about the time you'll need to invest in your brand and beautiful designs. With Placeit, doing all of this takes just a few clicks! Smile; making your brand with Placeit will be time-saving and money-saving.
"It was very easy to use the photography logo maker for my studio, thanks to Placeit."
Liza Bryant 5/5
---
Placeit Has an Amazing Photography Logo Maker
Any photographer that decides to put up a studio or create their own art through their lenses must use Placeit. You can create your logo, your own stationary like business cards and all your professional graphics for your social networks. Make awesome animated intros with your logo and place your photos on our books or magazine mockups. You'll love how easy it is.
Take me to Photography Logo Maker!
---