Do you have a t-shirt company that is also dedicated to baby apparel? Use Placeit's Onesie Mockups and make your income grow by showcasing your design on clothing for the tiniest members of the family! Have a look at what Placeit has to offer, there are lots of gorgeous mockups of babies wearing onesies for you to start showcasing your cutest designs the right way. Love comes through the eyes, and to gain your audience's heart you will have to show them the most beautiful images. That's why at Placeit we have dedicated all our efforts to give you the best onesie mockups.


Have a look at our selection of the cutest onesie mockups: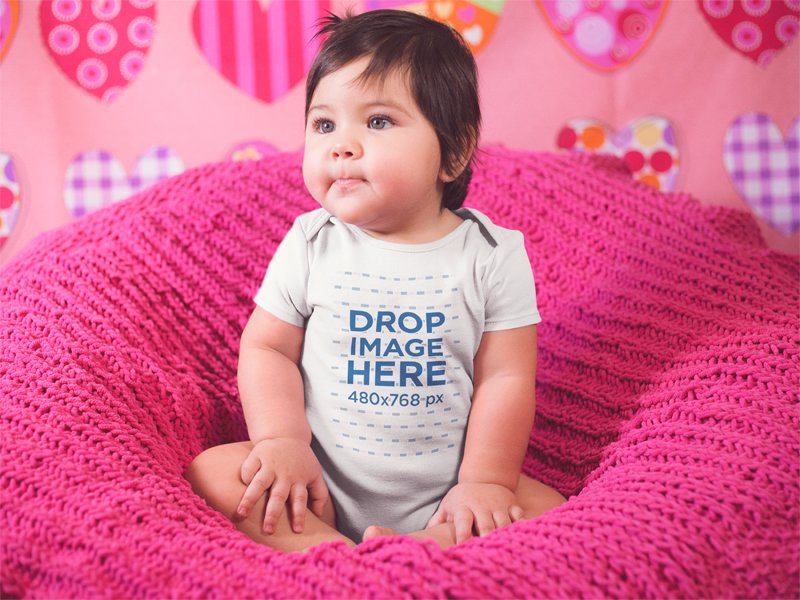 This bodysuit mockup is the perfect option to showcase a design for a little baby girl, all you need to do is drag and drop your image and it will instantly become one with the garment. Note how this image has very strong pink tones, use them wisely with a design that will stand out from the environment.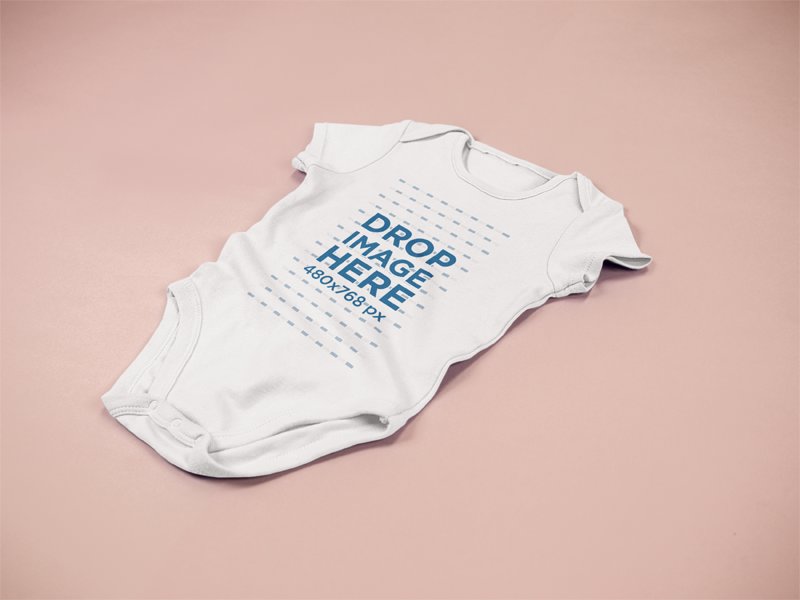 Check out this mockup of an extended onesie lying on a pink surface. Take a look at the composition and sharpness of this photo, they're just outstanding, I think this might be just the visual asset you were waiting for.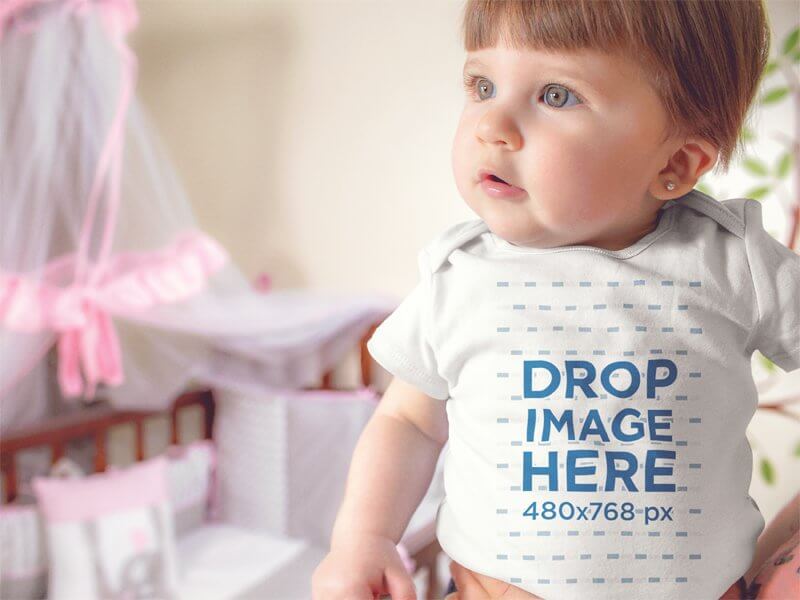 Showcase a design meant to be worn by a little baby girl with this onesie mockup of a baby being held by mom in a nursery room. Oh, and did you see her eyes? They are beautiful!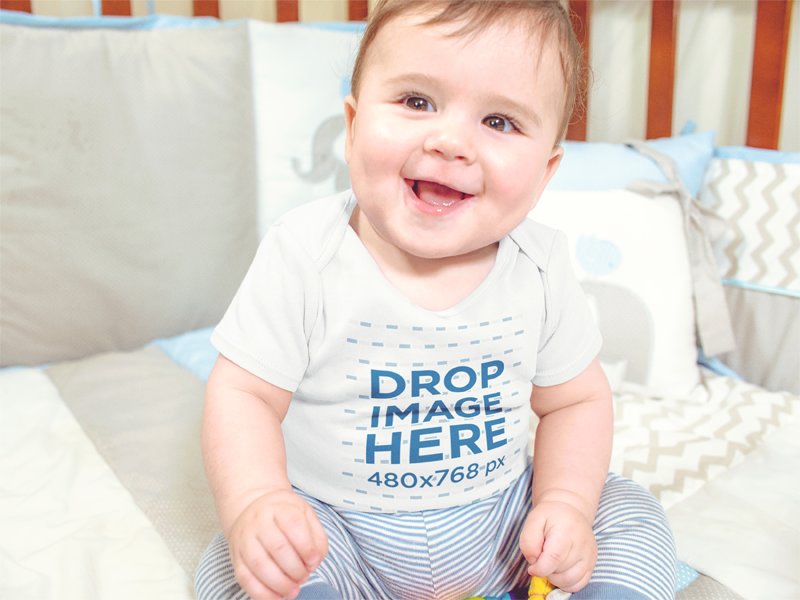 Just how cute is this smile? Sell your sweetest designs with our pixel perfect mockups, like this one of a beautiful baby boy having a blast inside his crib.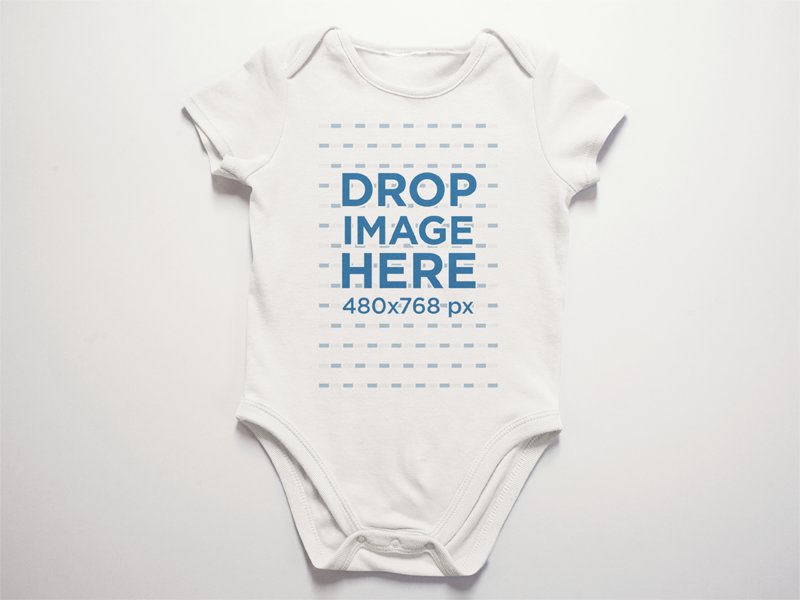 Sometimes all you need is a classic and simple onesie mockup to present your designs without any distractions, this onesie mockup features a short sleeve onesie lying flat over a white surface.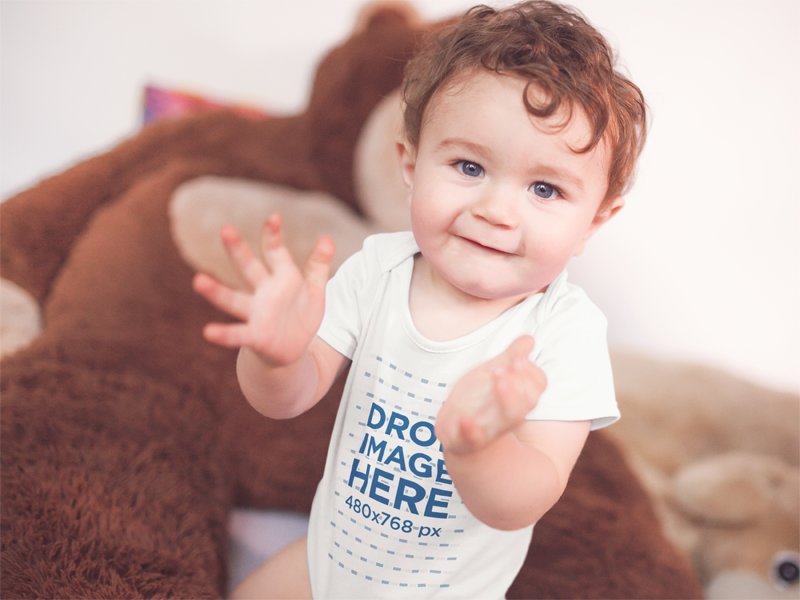 This is one happy baby boy, make the most out of this scenario by adding your design to this short sleeved onesie being worn by a lovely boy with curly hair, white skin and blue eyes, just drop your design into the mockup and we'll take care of it!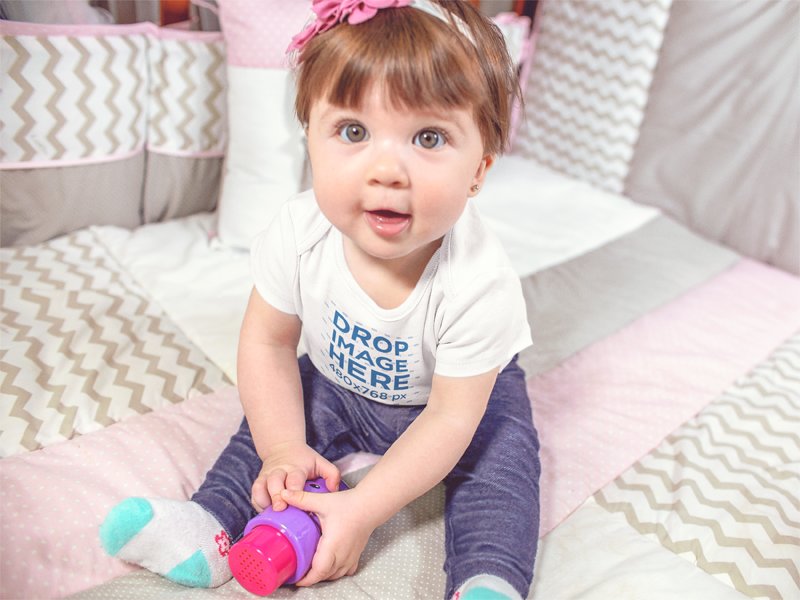 Place your design on this little girl's bodysuit as she's sitting down in her crib having a blast! Remember having photorealistic mockups will help your clients visualize your products in real life.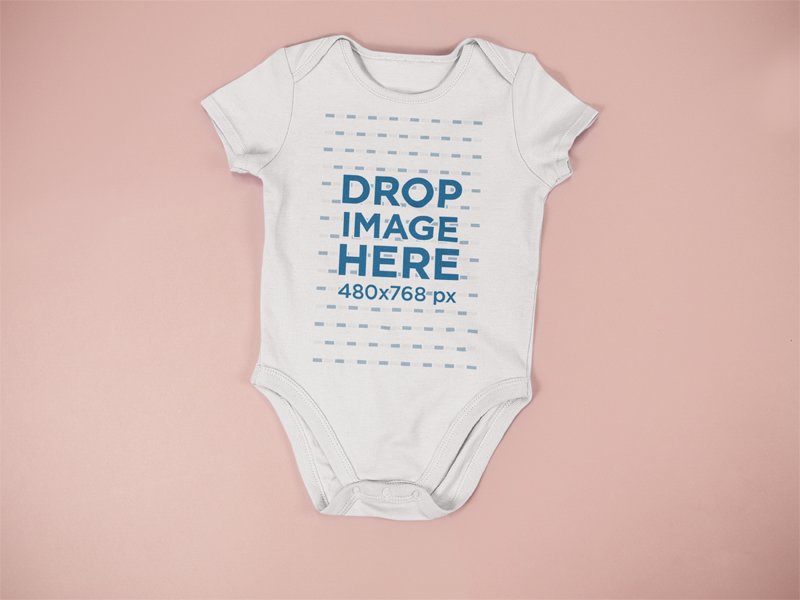 Have a look at this shot from above of a onesie mockup lying on a pink surface. Isn't it a versatile and beautiful picture? Make it yours by adding your design to this onesie template, we recommend you to use an image of 480x768px, but if you don't have one with that resolution you can use Placeit's cropper.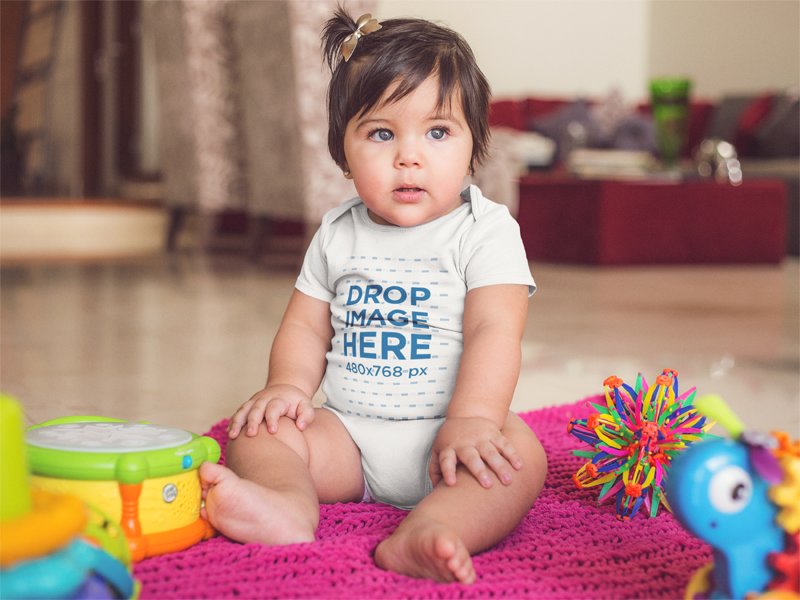 Start promoting your awesome baby apparel designs with this template of a gorgeous baby girl wearing a onesie while at a playdate!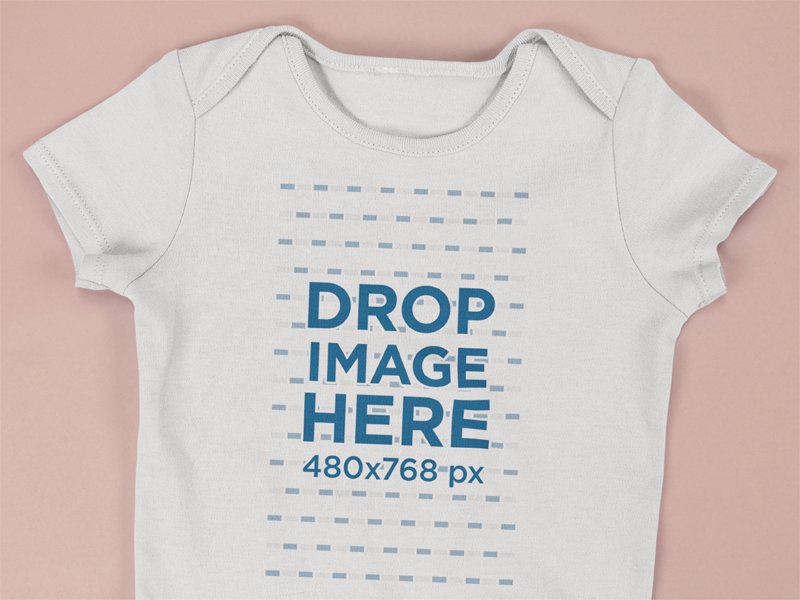 Use this onesie mockup by Placeit and showcase your designs in an awesome way, let your design stand out! Choose the onesie color that you like the most, then drag-and-drop a jpeg or png image file on the interface. After a couple of seconds you will see the merged image on your screen. Isn't it great?
"Placeit 's mockups are a wonderful way to showcase my onesie designs."
Leslie Brandon 5/5
---
Use Placeit's Onesie Mockups to Showcase Your Designs
Displaying your brand's artwork within real-life environment is a must nowadays as users want to see how your products look like in real life before making a purchase. Don't hesitate and start using our beautiful mockups to promote your baby apparel business in a way that everyone will love! Placeit's onesie mockups are an essential visual asset that you must have if you are looking to improve your image marketing.
See More Onesie Mockups
---