Bella + Canvas Mockups Compilation
Looking to showcase your designs in Bella + Canvas product shots? No need to go through the hassle of arranging a photoshoot, Placeit has tons of Bella + Canvas mockups to promote your clothing brand. Start marketing your brand in the smartest way: with visuals! Remember that love comes through the eyes, attract new clients with professional imagery.
Placeit's mockups feature beautiful shots and a wide variety of models and environments. Give your customers a real insight into how your products look like in real life with Bella + Canvas mockups.
Check out this selection of beautiful Bella Canvas mockups that we've made for you: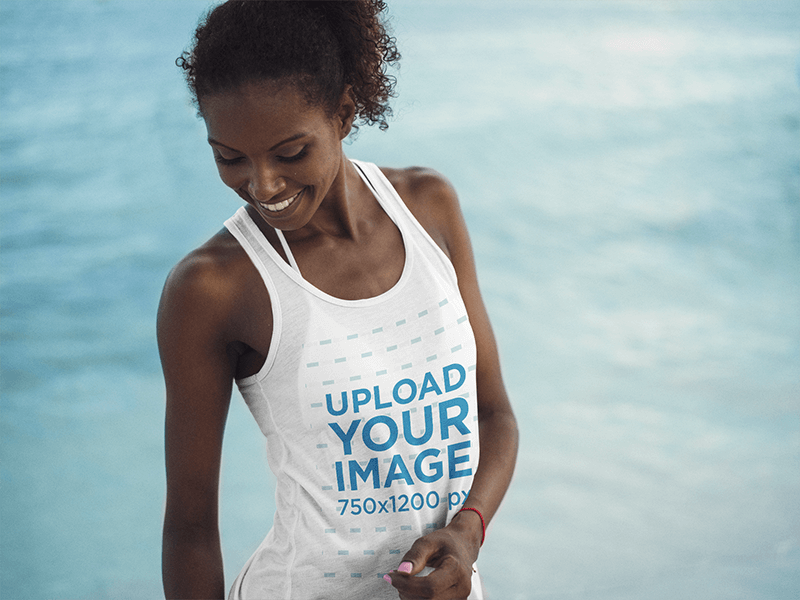 This beautiful Bella + Canvas tank top mockup of a pretty black lady smiling at the beach is a great option to showcase your summer collection.
A cinemagraph mockup of a hipster man wearing a rolled up Bella + canvas t-shirt against a white background while his shadow is moving behind him can be an interesting way to approach your audience. Starting your t-shirt screen printing business soon? We selected the best screen printing equipment for 2018, check it out!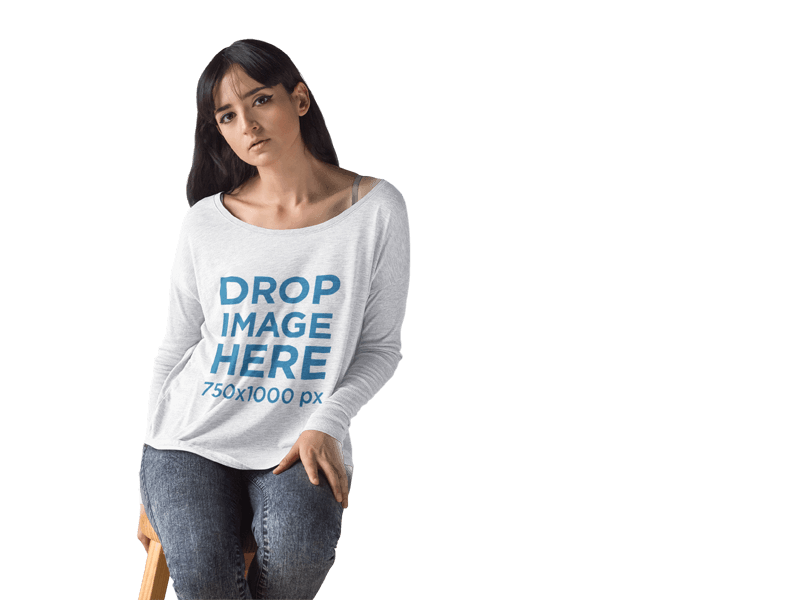 This transparent mockup of a beautiful woman wearing a Bella + canvas long sleeve tee while sitting on a stool is a perfect asset to showcase your designs!
A cinemagraph mockup featuring a young man wearing a Bella Canvas T-shirt outdoors is great to engage your audience.
Leave your customers amazed with this cinemagraph mockup of a young man wearing a Bella + Canvas round neck t-shirt while smoking a cigarette.
This cinemagraph mockup will shock your viewers! It's an awesome template in which there's a young surfer guy wearing a tank top mockup by Bella + Canvas and sunglasses at the rocky shore.
This template features a pretty lady wearing a Bella + Canvas long sleeve tee, it's perfect to showcase a design that can go on the back of a t-shirt!
Make your latest designs stand out! Use this mockup stop motion of a fun girl with glasses blowing bubble gum and wearing a scoop neck tank top by Bella + canvas.
Check it out, we don't just have standard t-shirt mockups for you to promote your designs in a professional way, we have Bella + Canvas mockup templates just for you! Go to Placeit Apparel and check our awesome mockups and videos!
"Best Bella+Canvas t-shirt mockups on the internet!"
Danny Gill 5/5
---
Sell More T-shirts Using Placeit's T-shirt Mockups
Bella+Canvas is an excellent brand to use for your t-shirt business, actually it is probably the best brand out there. So now that you have the best apparel brand you now need the best t-shirt mockup generator tool which is Placeit. By using our t-shirt mockups you will be able to showcase your designs on attractive models that will make your customers look. So, are you ready to boost t-shirt sales?
Make T-shirt Mockups!
---