Promote Your T-shirt Business with Plus Size T-Shirt Mockups
Placeit lets you create beautiful plus size t-shirt mockups and videos to promote your best designs in a professional way. Forget about hiring a model, a photographer and a designer. We have done all of that already! We'll give you the finished template so you can easily place your image on it.
The plus size t-shirt mockups on our site are made just for you and your business. There's no better time than now to break the stereotypes and start showcasing your t-shirt designs on models that don't fit into the societal standards of being 'perfect' and in a certain shape.
On Placeit, you will be able to find plus size models with all kinds of demographics and in different scenarios.
Check out some of the great plus-size tshirt mockup templates available on Placeit:
Black Girl Wearing a Plus Size Tshirt Mockup Near a Venice Sign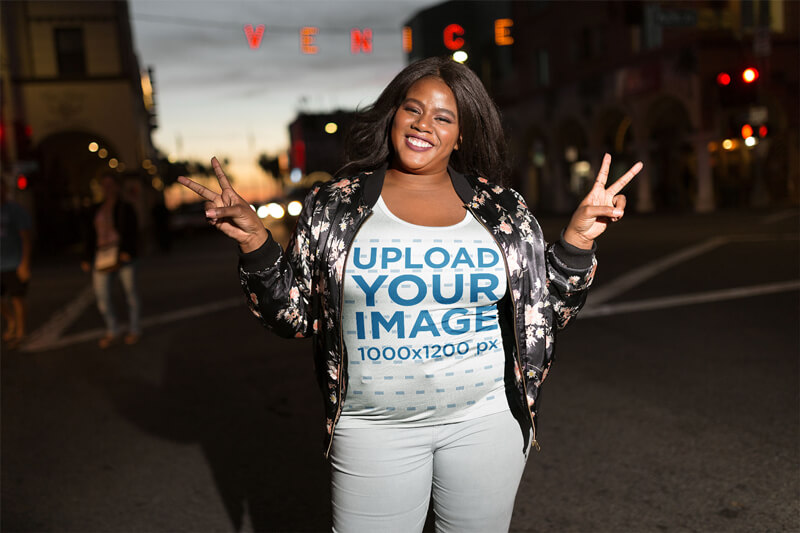 Spread the good vibes by using this beautiful t-shirt mockup. Did you know Placeit's t-shirt mockups get downloaded at a super high resolution of 1920×1280 pixels? Go and click on the image to start customizing yours! Click here to see more plus size t-shirt mockups featuring women.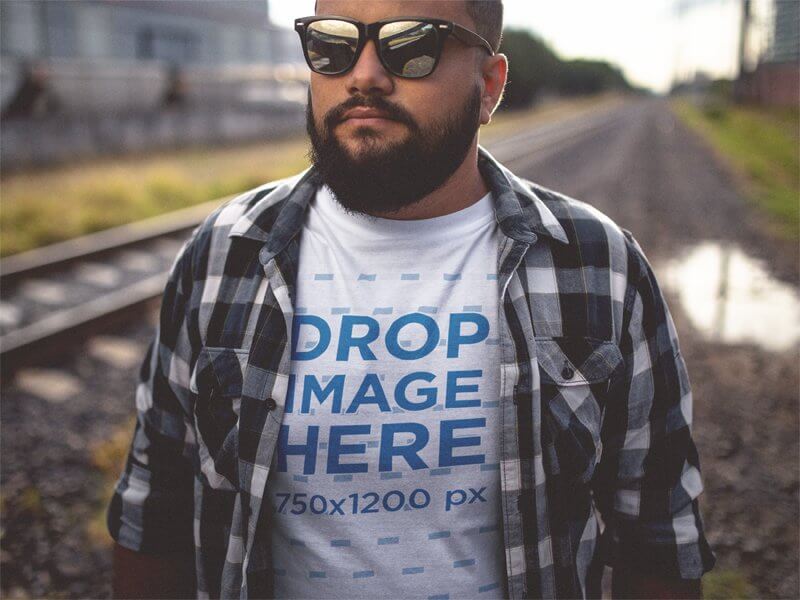 In marketing, there's nothing better than running experiments. While you might think that it is better for your t-shirt business to showcase your designs on models with the industry standard characteristics you might be wrong. Test and try to check if by displaying your designs on plus size models you get to connect better with your audience and boost sales!
Have you seen a big company not using video to engage with their clients? Of course not! Video marketing is so recommended. Thanks to Placeit's t-shirt video generator you can download 1920×1080 px videos you can use to advertise your business in a better way. As simple as uploading a t-shirt design created with one of these t-shirt templates or one that you already have and voilá! In a matter of seconds, you will generate a video and be able to download it, that easy.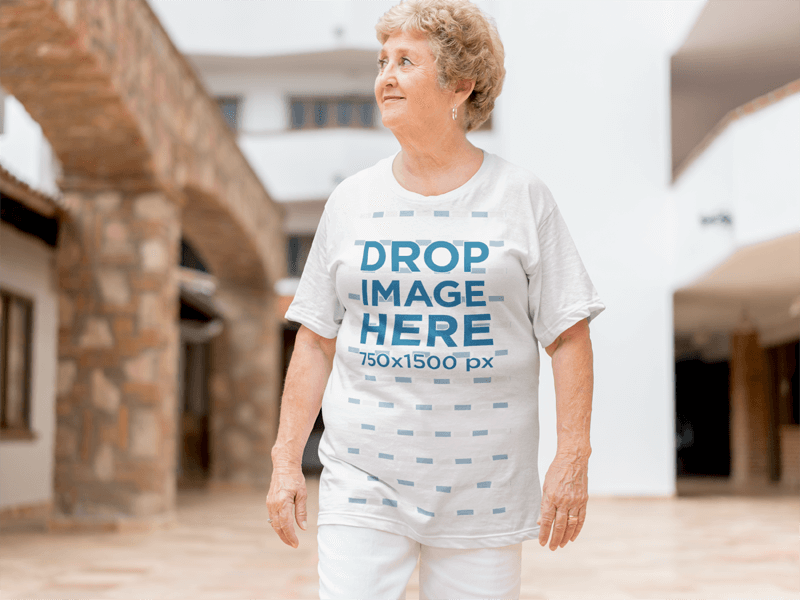 Don't forget elders also wear t-shirts! Is this an untapped market you could exploit? As I previously said, never stop testing. Go ahead and create a t-shirt mockup featuring a plus sized elderly beautiful grandma.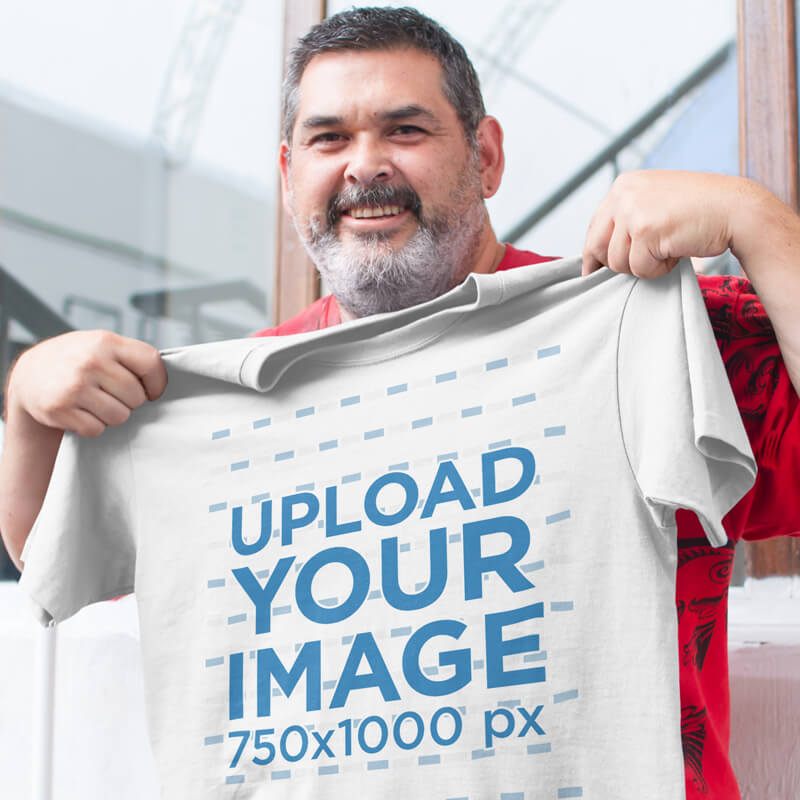 This is an excellent plus size t-shirt mockup you can use on your social media! Add some text like, "Another happy customer!" and add your t-shirt design and see how sales start growing.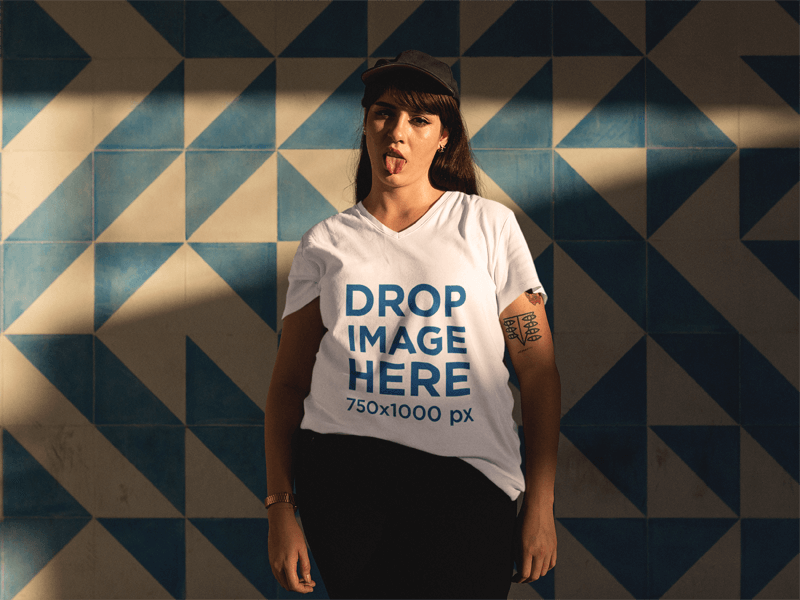 Take a look at this T-Shirt Mockup featuring a young hipster plus size woman sticking out her tongue in the street. Her cool style matches your brand identity perfectly and will connect with your consumers in no time! Change the color of the t-shirt with the color tool and make it look exactly like the t-shirts you are selling.
This mockup video of a trendy girl with pink hair and sunglasses, wearing a round neck tee in the street is perfect for you to display your latest designs. I can perfectly see this t-shirt video mockup being used as a header video on a t-shirt shop's homepage. First impressions count and showing a video of a plus-size model at the beginning of your homepage is an excellent idea.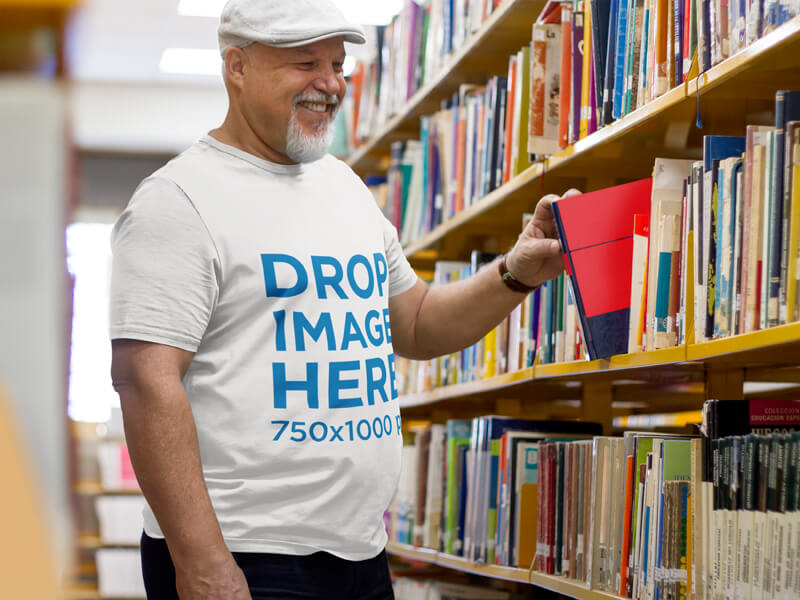 Upload your t-shirt design to this t-shirt mockup and reach the elder people in your audience. This demographic segment is usually looking where to spend the money they earned over so many years of work. With t-shirt mockups you will be able to attract their attention and achieve the sale.
This t-shirt mockup featuring a curvy girl is an excellent asset you can use to promote your t-shirt business with Facebook Ads. Using video on ads is a perfect way of going against the usual stillness of the news feed.
Use this great plus size round neck t-shirt video mockup featuring an elder man with a white beard to showcase your latest designs! This realistic t-shirt mock-up is all you need to start growing your t-shirt business.
Did you choose a favorite? Start promoting your most best designs in different scenarios and with a wide variety of models with Placeit's beautiful visuals.
"This is an excellent way of promoting curvy t-shirts, thank you Placeit!"
Elizna Crossberg 5/5
---
Sell More Plus Size T-shirts with Plus Size T-shirt Mockups
Grow your t-shirt business by using Placeit's t-shirt mockups. We are proud to have the biggest variety of t-shirt mockups covering almost every demographic possible so that your message really resonates with your audience.
Make a Plus Size T-shirt Mockup
---
Hundreds of Free High-Res Freebies Just for You!