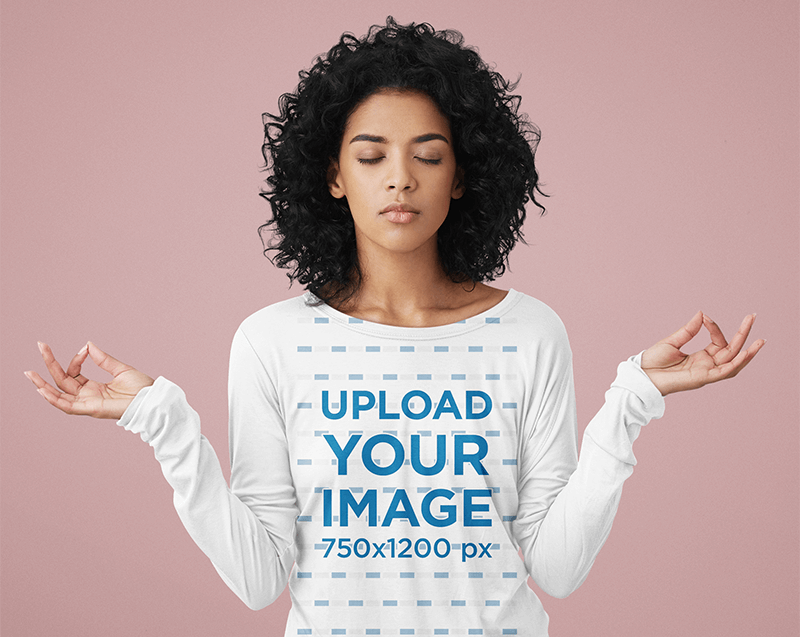 Make your T-Shirt company grow with Placeit! We wanted to tell you that not only do we have hundreds of round neck, short-sleeved t-shirt mockups for you, we also have awesome long sleeve t-shirt mockups! That's right, start promoting your most recent and awesome designs for long-sleeve tees with our beautiful mockups. These photos will make your designs stand out at a glance! Always remember that the right visual asset is a powerful influence on your customers' perception of your brand.
Check out this selection of our greatest long sleeve t-shirt mockups: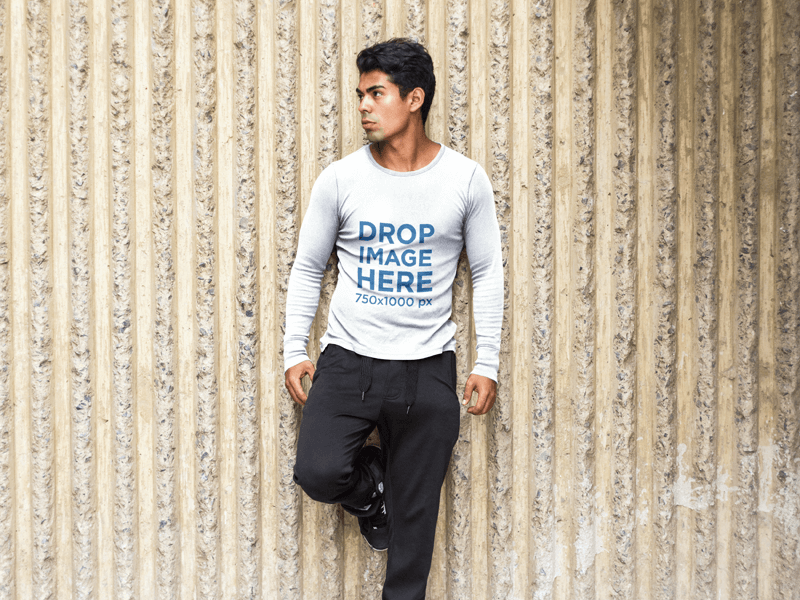 This young Hispanic man wearing a long-sleeved tee will surely make an impact on your athletic audience as he seems to be headed towards the gym or track.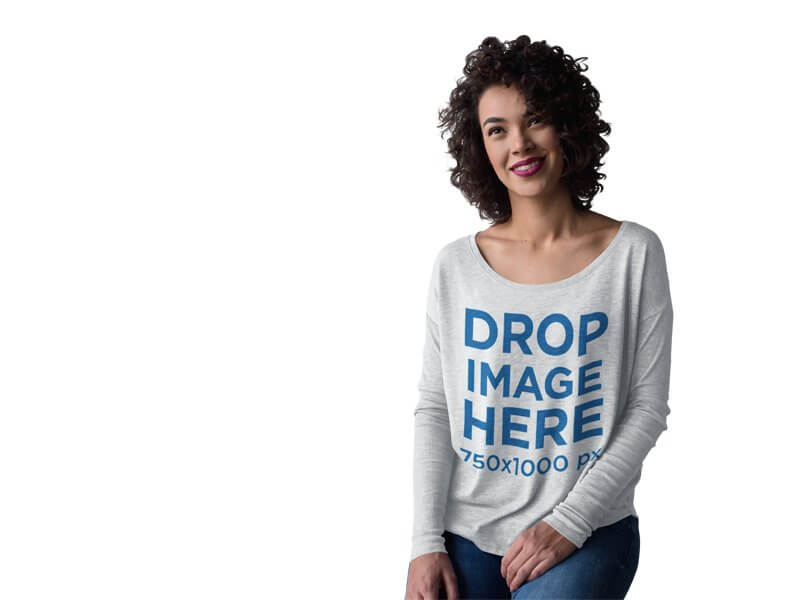 Showcase your coolest design with this transparent photo you can place over any background. These long-sleeved Bella flowy tees will never stop being a fashionable ally for your designs.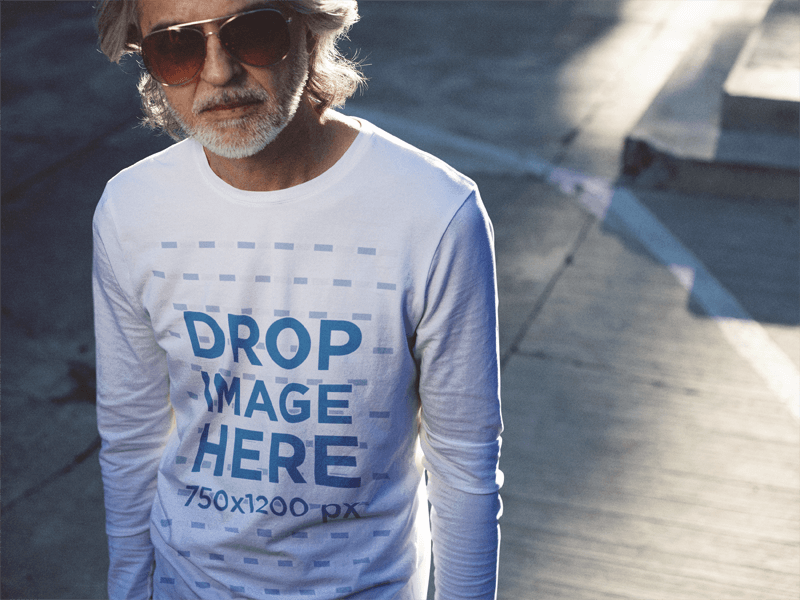 Reach a broader audience by using this mockup of a stylish senior man with a long-sleeved tee, from a classic rock band logo to a quirky quote, this cool grandpa can be of great help when promoting your brand. Thinking of printing t-shirts at home and selling them online? You need this 2018 Screen Printing Equipment Guide.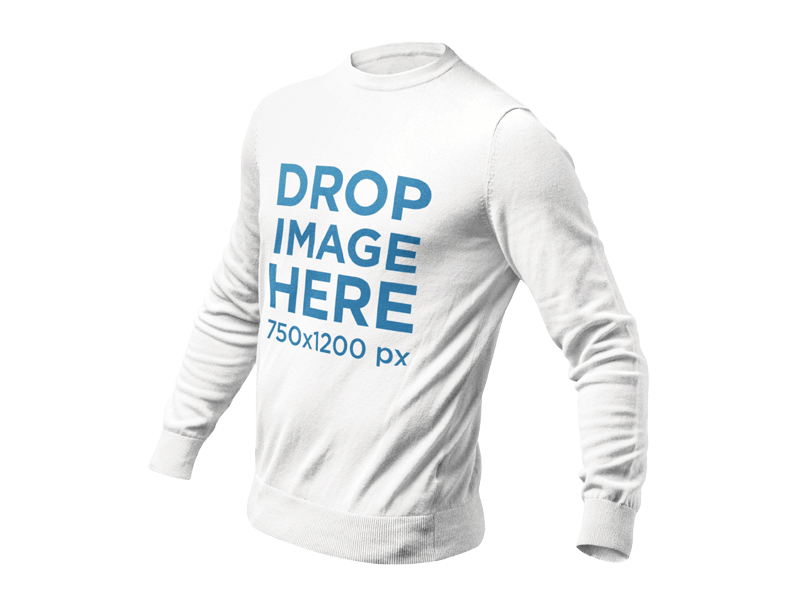 Less is more with this mockup of an invisible model wearing a long-sleeved tee, ghosted mockups are great because they allow your users to get an idea of how the actual garment will fit.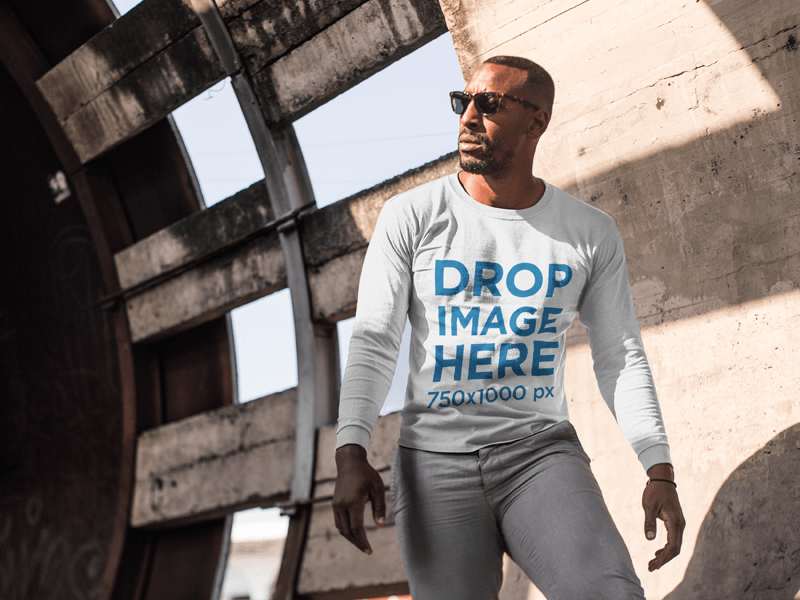 Promote your trendy or urban tee designs by using this template of a man at a construction site with a long-sleeved t-shirt.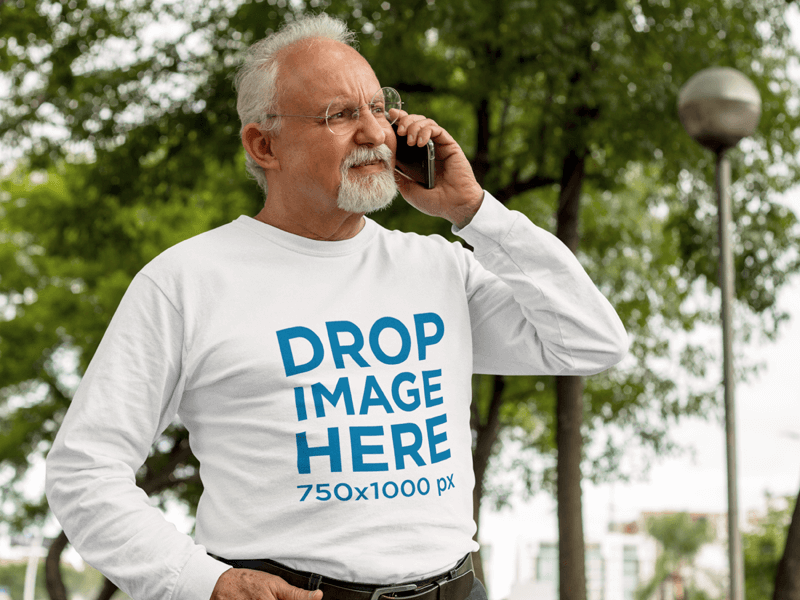 A senior man wearing a long-sleeved t-shirt with your design will surely increase your t-shirt business' sales as it gives your audience an example of how your products are not restricted to a specific age, size, or style.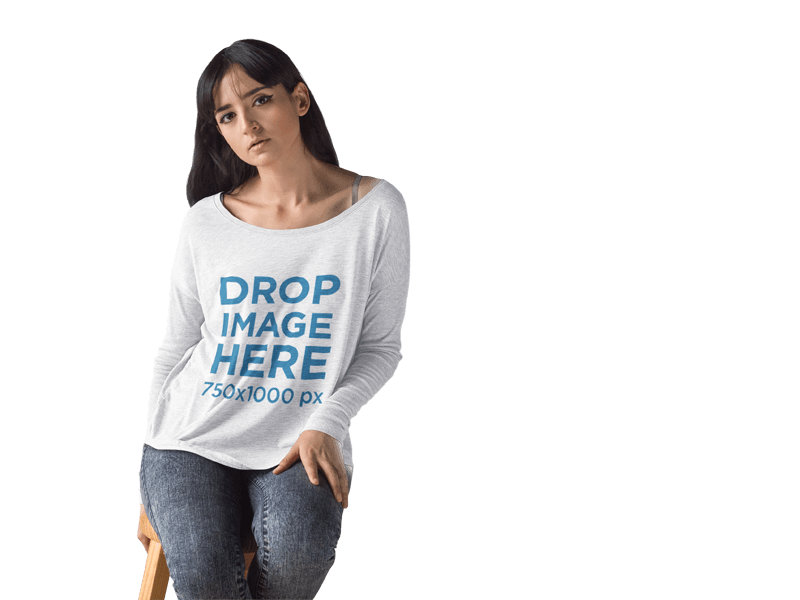 This tee mockup template features a pretty girl wearing a long sleeve t-shirt sitting on a wooden stool, the fact that this is a photo with a transparent background makes it just perfect to use for an ad or banner, just copy and paste this png file over a background, pattern or texture to create a powerful visual asset that will make your business grow.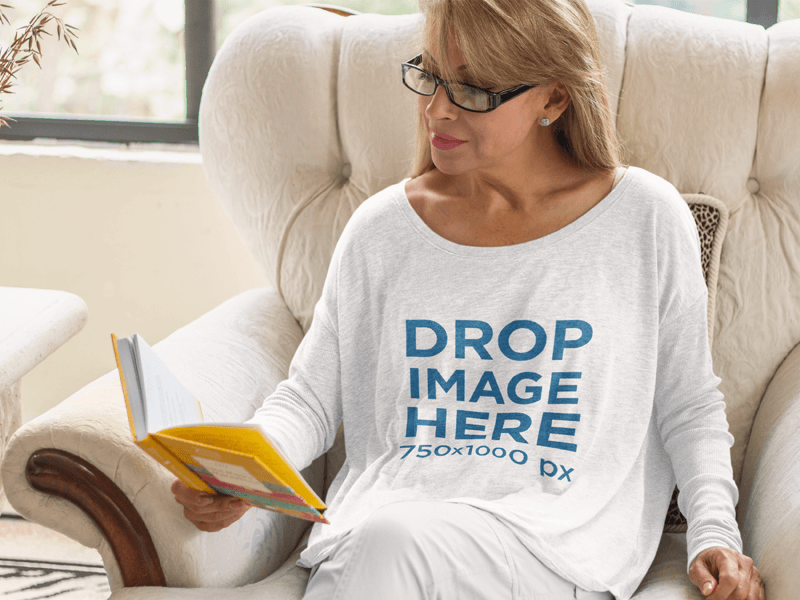 Demonstrate to your audience that there's no reason to not buy your tees with a wide variety of scenarios, models, environments, and styles.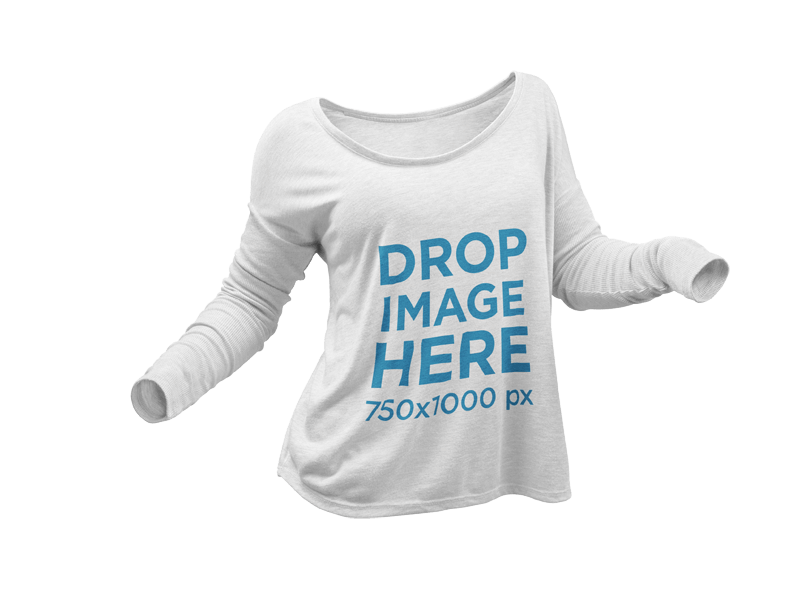 A joyful design will do just great on this template that shows a long-sleeved tee with a woman's silhouette over a transparent background.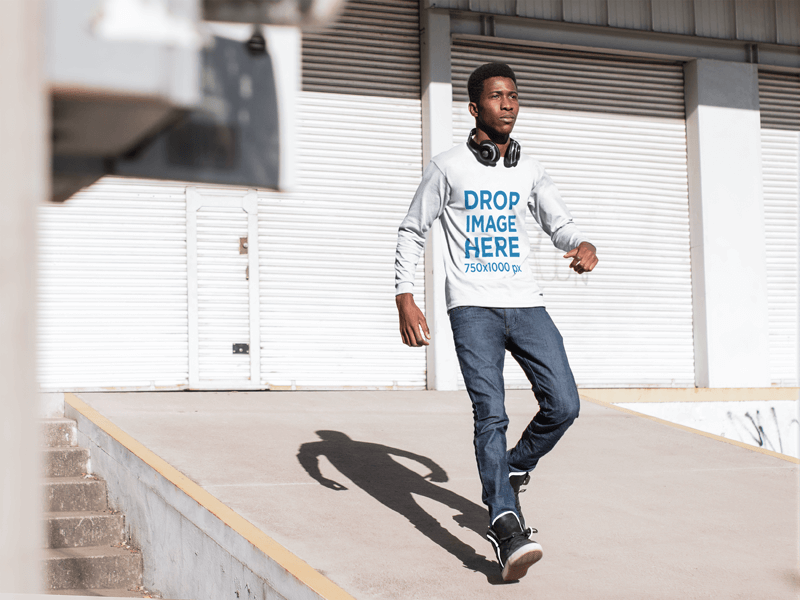 Display a modern artwork on this young guy's long-sleeved t-shirt to appeal to a younger audience!
Do you have a favorite yet? Or do you just love them all? Take a look at all of our long-sleeved t-shirt mockups and start making your income grow!
---
---