Adam Lawless' Success Story Selling T-Shirts Online
Husband and father of three, Adam Lawless is the third interviewee artist featured on Placeit's Success Stories series. Incredible Photoshop skills, genuine friendliness, and true grit are the ingredients of Adam's success formula. Get to know more about the artist and learn how he is able to make a living in beautiful Southeast Asia by selling art online.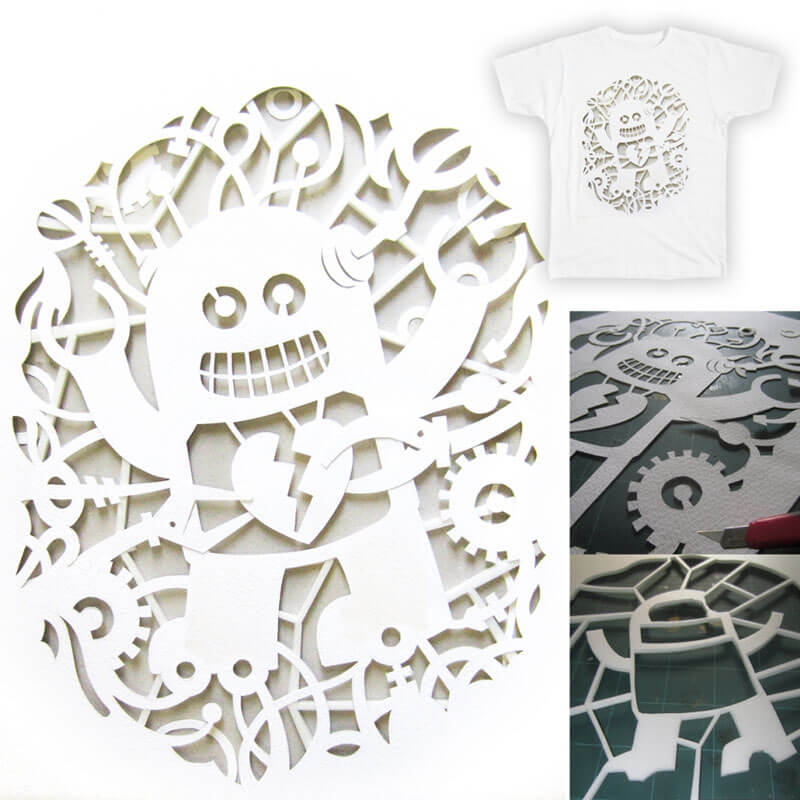 Adam, we are impressed by the quality of your designs and your success, can you please introduce your business and tell us a bit of your story?
Firstly, thanks for the kind words and the opportunity given. I'm honored to be part of your journey here. I'm a young at heart full-time graphic artist turning 50 this year. At first was lost not knowing what to do with my talent after I quit one of the biggest advertising agencies in Singapore. My heart wasn't with advertising few months before quitting. I then found Threadless.com and many similar websites. From there on I believed I had a new path where I could make a living from something which I love to do. It was quite painful at first but with the first $20 USD paycheck, all the hard-work was worth it.
Many old and new artists frequently ask themselves where to find illustration inspiration, where do you get it?
Basically when I look at things around me somehow ideas always come. I dig and dig and turn them into visuals. And yeah, I did steal some ideas, but well…those great artists stole too, haha!
Where are you located and how does your workstation look when you are hands-on getting art done?
I'm from Singapore, been there, done that, and enough is enough. So I left Singapore and now I'm temporarily residing in a neighboring country, Malaysia. Here in Malaysia I found 'better air', it's a great place. I work in a medium size room which I share with my youngest kid, but my stuff dominates the whole room. My studio is always a mess, sometimes I can find what I need easily and some other times it can take me about 5 minutes to find a pen. You wouldn't want to be in my studio, you might never find your way out, haha…thank goodness my wife, who has a full-time job, is also a great housekeeper…ooh lá lá!!!
Is selling your art online a full time job? If so, how long did it take for you to be able to make a living out of your art?
I must confess that on the beginning I struggled keeping up with copyright laws and shop specific royalties but going through all that drove me further to create better designs in terms of quality and ideas. But still, some less time-consuming designs sell far better than complex ones. It's hard to say what will sell and what will not. Customers can be very unpredictable… it's a wonderful world, I love it! I realized it took me more than a year to get comfortable with the paycheck, it was hard work. Making new designs isn't enough, participating in design competitions is one other way to gain exposure. I won a bunch of competitions and now I'm looking for some other ways to create art.
How do you define your style?
I guess I have several styles. Most of my designs are image manipulations. I also like the paper cutting style and will always do this when the need arises.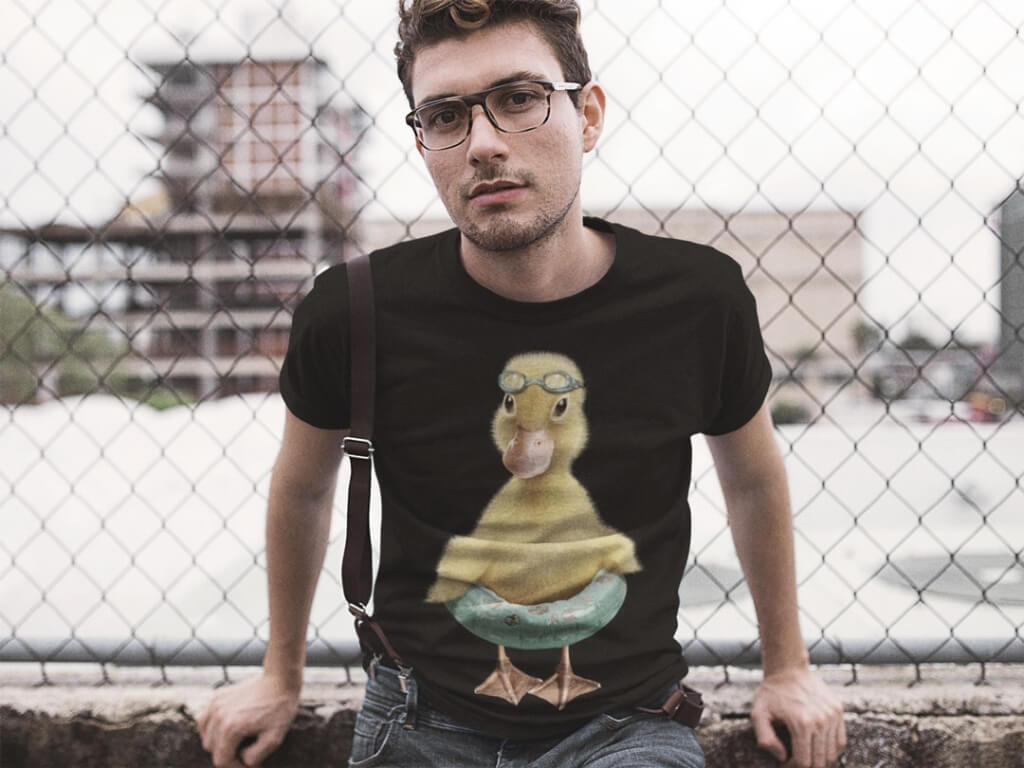 We can see you on your designs that you love animals, why did you decided to include them in your designs?
I love cats. Some people say that I own an online zoo, haha. Well, my direction is clear, I want those animal lovers to come to my store for more. It's working well. They can't resist my offer. I did the math. I'll make them go nuts this 2017.
How's your marketing strategy like? Do you find mockups helpful to promote your designs?
I'm an artist but not a good businessman. I don't have many contacts. All I do is create good designs and staying positive on the idea that people will sooner or later find my designs. Be sincere on what you do, love what you do, and nothing else will matter. And yes, using mockups with real models is very important because then customers can relate themselves better! Check out this amazing Guide On T-Shirt Mockups also!
Do you use a specific set of keywords to get your designs found on the internet?
If my design is about a "cat", the set of keywords I would use would be "cat" and the the activity the cat is doing in my design, for example 'cycling'. That's my keyword strategy.
What's coming up for Adam Lawless on 2017?
I will bring in more sloths, pandas and cats into my zoo. As usual, admission is free but you need to pay for the merchandise. Besides my zoo project, I'm pumping more Star Wars themed designs. Currently I'm experimenting on selling my art to a specific group of people, but surely the results will take time to come up.
Can you give 3 pieces of advice to newcomer artists that want to start selling their art online?
You need to know your strengths, if you are good with nature art, focus on that then create variety with that theme.
Don't get disappointed if you don't win an artists' competition, don't throw away the design, but instead use it and sell it online, somehow participating in competitions help making ends meet.
You got to work really hard, join more reputable stores but be careful when someone offers you a store; there are sharks out there preying on your art. Some of my friends never got their royalties paid. It's not always sunny. Whatever it is, never give up.
Main Takeaways from our Conversation with Adam Lawless:
Inspiration can be found everywhere. Get out there, open your eyes, and use your surroundings as inspiration.
If you think you might be infringing copyright laws you probably are, be careful. Adam Lawless, as many many others, learned about copyright laws and royalties through mere trial and error. This isn't the most recommended path, you can get banned forever from online marketplaces that could have been a great source of income, so we recommend everyone to get informed on the subject and avoid receiving the bad news. Be aware that every shop has different limitations and exceptions to copyright law so do your homework guys!
If you want to show your customers how a design would look on them and take seconds in this task, then give Placeit's Apparel Mockups a shot. Placeit is a mockup tool that allows artists and designers to create professional mockups that will help them sell more by promoting their artwork in an creative way.
It's been fun to interview the almighty Adam Lawless. He has been working untiringly trying to know as much of his fanbase as he can possibly do in order to create beautiful designs that they will undoubtedly shop. Placeit would like to thank Adam Lawless for taking the time to respond this interview and we want to wish him the best of lucks and great success!
READY TO BOOST TSHIRT SALES?
Artist's Shops:
Atomic Penguin Clothing
Design By Humans
Teepublic
Grab Your Design
Spreadshirt
Redbubble
Society 6
Artokingo
Neatoshop
Camaloon
Email Adam Lawless
---
---