Iconic T-Shirt Designs That Continue to Make an Impact on Pop Culture
Sometimes our favorite wardrobe pieces might not be the fancy leather jacket we got on our last trip to Europe or our denim-washed designer skinny jeans we spent months saving to buy. In fact, sometimes our favorite clothing piece can be something as simple as a t-shirt. But the truth is, that unlike any other piece of clothing, t-shirts work as a great way of self-expression. Through messages, images or pretty much any kind of design printed on them, graphic tees allow us to display our political or social views, promote a cause or simply reflect our creativity and personality, making them an essential must-have in our closets!
That's why we decided to look up some of the most iconic t-shirts of all time and create a list with 5 of the most important ones for you to check out the next time you are searching for some inspo for your very own t-shirt designs. As you can see, these tshirt designs are rather simple in the execution, but what makes them so iconic and viral is what they represent and the way the artists behind them were able, to sum up an idea in just a couple of graphics and text. On another note, if you are looking to make your own t-shirt designs, you might want to check out these tshirt templates.
Now, let's dive into the backstory of these truly iconic tees.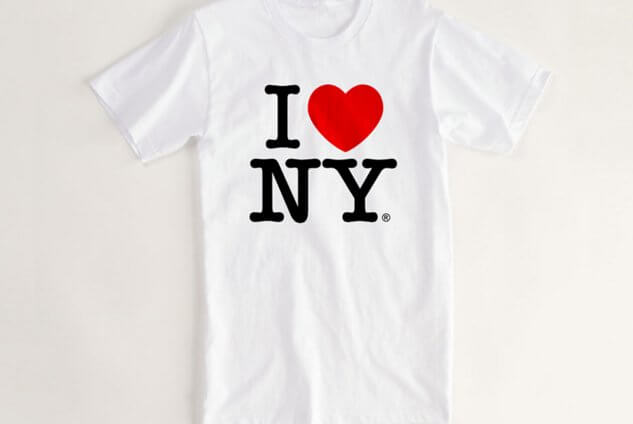 It's not easy to capture the essence of such an important city like New York. Yet, Milton Glaser was able to do this in 1997, when he was hired by Wells Rich Greene advertising firm to create a logo to help promote tourism. New York was going through a recession, and in order to save it from bankruptcy, the New York State Department for Economic Development decided to hire Wells Rich Greene firm to create an attractive campaign encouraging people to visit The Big Apple. The agency soon had everything ready, but still needed a logo. That's when Milton Glaser came to the rescue. During the first meeting he had with the agency while discussing ideas, he pulled out a piece of paper on which he had been scribbling earlier that day, and on the back of that paper, was the famous logo we know today. Everyone instantly liked it, and so it was decided it would become the logo of the campaign. Read more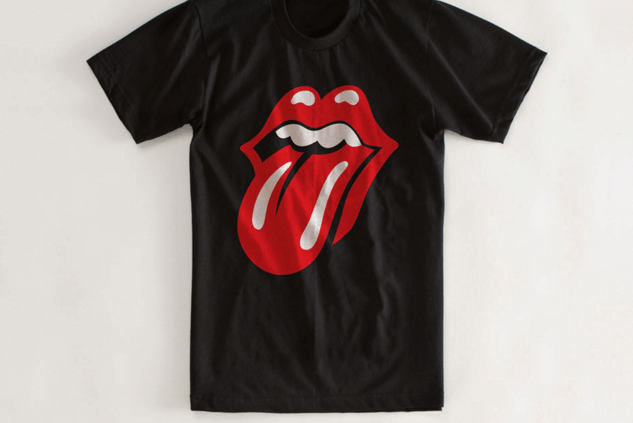 The Rolling Stones band logo which was introduced to the public in 1970, can be attributed to John Pasche, an art student at the Royal College of Art in London at the time. After many failed attempts of their record label to provide them a logo of their liking, Mick Jagger decided to take the matter into his hands and look for one by himself. That's how not long after, he ended up with Pasche's design. The logo quickly became an iconic symbol for the rock 'n' roll scene during the 60's, when rock band tees were everywhere; it's no surprise that it didn't take long for this t-shirt design to be printed on t-shirts all across the world. Read more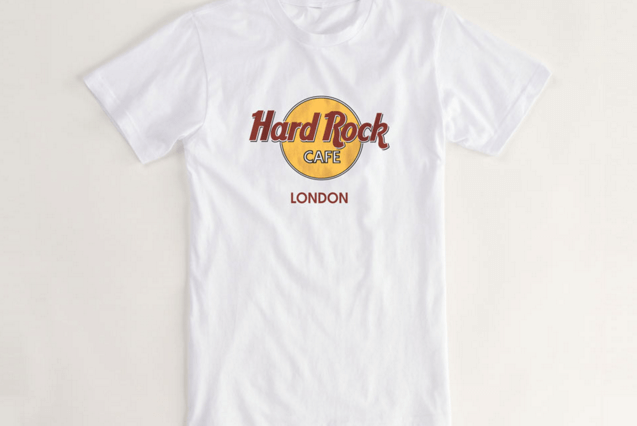 If you've traveled a bit, you must have probably seen someone, somewhere wearing a Hard Rock Cafe T-Shirt. Each Hard Rock Cafe, besides selling a wide variety of music memorabilia, also typically sells t-shirts with its city name, and with 191 Hard Rock locations in 59 countries up all over the world, these t-shirts fastly became some kind of a collectible over the years. Hard Rock's famous logo was designed by Alan Aldrige, a renown artist of his time who had also worked for The Beatles. The logo's colors were originally intended to be red, white and blue, but were changed due to the resemblance of those on the American flag. Read More
D.A.R.E. T-Shirt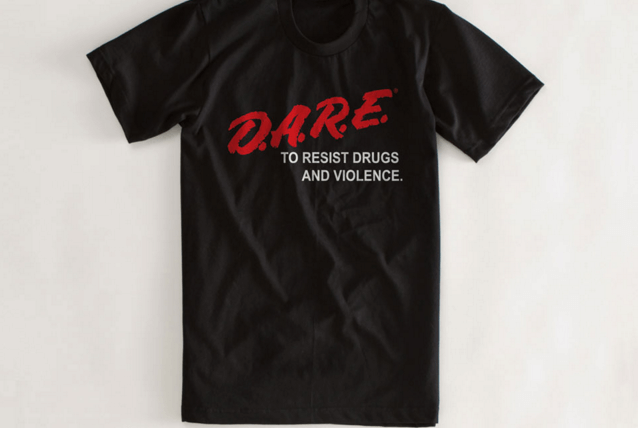 Founded in Los Angeles, California in 1983, the International Drug Abuse Resistance Education Association sought to prevent teenagers from using drugs, engaging in gangs and violence. To promote the program, free t-shirts were provided to those who joined or showed any kind of interest, making them popular pieces of clothing back then. Today, with an international presence in over 52 countries around the world, D.A.R.E. t-shirts continue to exist pretty much everywhere.
VOTE FOR PEDRO T-Shirt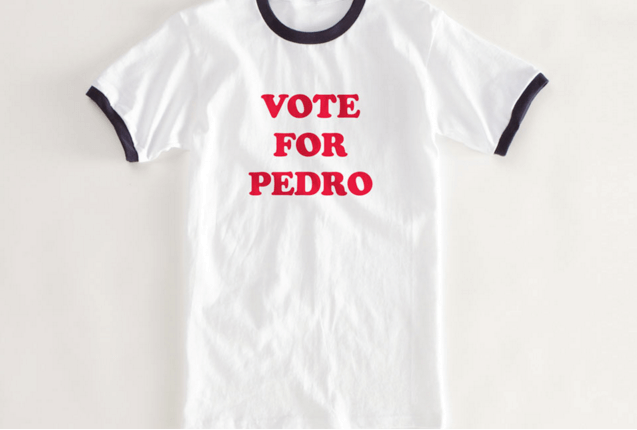 Reference to the 2004 cult classic movie Napoleon Dynamite, the Vote for Pedo t-shirt has since acquired great popularity. On the movie, Pedro an immigrant kid running for student body president distributes t-shirts with the words "Vote for Pedro" printed on them as part of his campaign. Even though it's a relatively simple design, the movie created quite a visual imprint on viewers that it quickly gained popularity everywhere.
As you can see, t-shirt designs have proven to play a fundamental role in our daily lives while at the same time making an impact on pop culture, becoming an indispensable garment to pretty much everyone in the world.
Who would have thought that such a simple piece of clothing, which was originally intended to be worn as an undergarment by men from the U.S. military, would become so popular within time?
Looking to design your very own t-shirt? Here's a guide we published on how to make a t-shirt design from zero to success! Check it out, maybe yours will the next viral tee design!
---
---