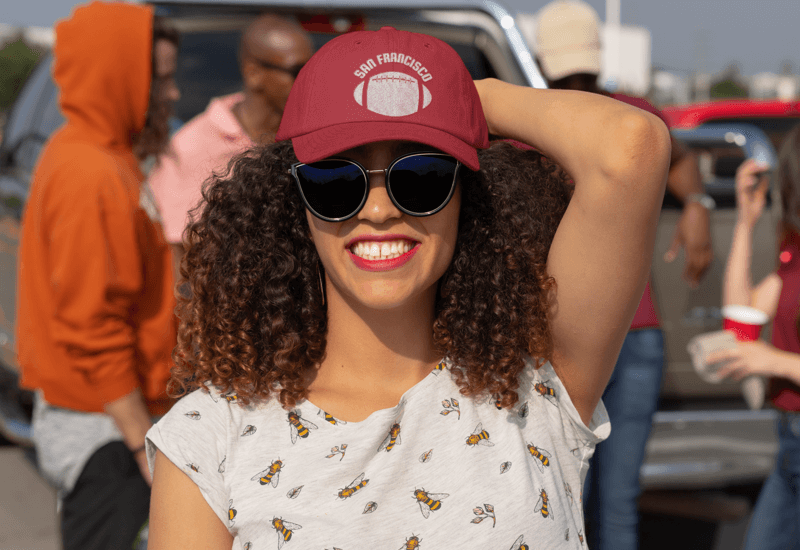 Football season is here, and we want to help you get ready! As you may have found out, making Super Bowl gear is a bit tricky due to many limitations around brands, teams, events, and more! However, there is always a way. Jump on the Super Bowl train with a fool-proof strategy to sell your merch and promote your brand during this football season with the best strategy.
The Super Bowl is worth millions each year, and sales are growing with every new edition. About 99.18 million viewers were tuned into the Super Bowl in 2022. This is why this is a significant event of the year to add to your calendar! Super Bowl's frenzy weekend is a perfect opportunity to make some sweet sales for all POD sellers. These sales include merch related to the event, so get working! You can promote your football jersey designs, Super Bowl shirts, and in general, all Super Bowl merchandise. 
Prepare for the Big Game With These Tips:
1. Get Your Research Right First
Get your facts straight before deciding who to target and with what. The key is research to know the size of each team's fan base and how active they are. This will help you with valuable insights when promoting and also designing your merch.
Take a peek at some game predictions too. This is what you do to create designs and football merch that have value for your customers and get ahead of the final results. So now you know how important it is to play with your audience and discuss predictions.
2. Be Careful With Copyrights
Make Super Bowl t-shirts and designs around the limitations. First, let us remind you which are the Super Bowl design limitations:
You can't use the Super Bowl name or logo

You can't use the team's logos or names

You can't even use these with a few modifications
So then, what's left? Get creative! You can design merch using Super Bowl facts, or you can use typical quotes, for instance:
"11 Players, 1 heartbeat", 

"Don't keep calm. It's football season",

"Get your game face on".
And so on! Moreover, you can make designs showing significant events or happenings, naming the playing cities, using the team's colors, and many other ideas to make Super Bowl-related merch and your football t-shirt designs.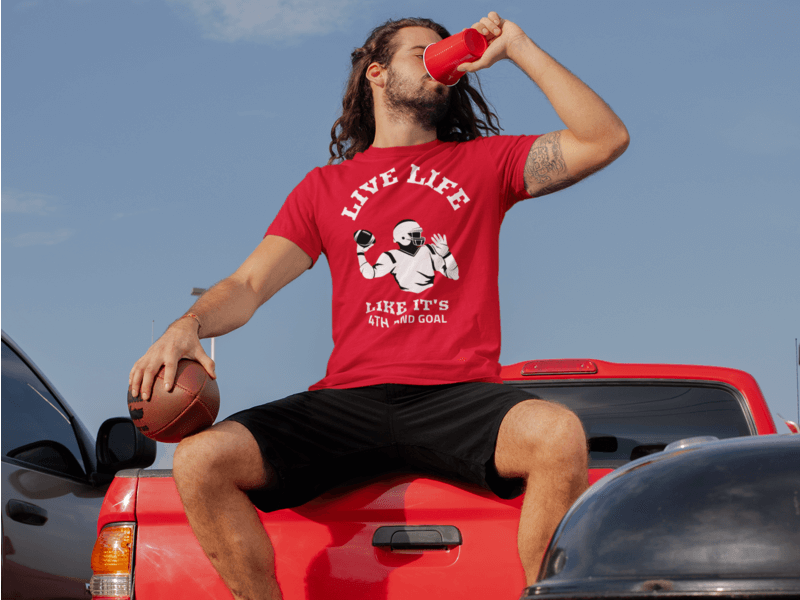 3. Use the Right Images to Promote!
Take a second to think about what your customers do on a Super Bowl weekend so that you can post images they can feel identified with. Think about the most common food, the gatherings, the excitement, use all of this in your favor to recreate these scenes to promote your designs. Placeit by Envato's football mockups, tailgating mockups, and more are just the perfect images to share your creations smartly. This way, customers can actually picture themselves wearing your creations!
There are infinite options for merch mockups, so you don't have to stop at t-shirts only! Think about all the merchandise you can do. You can make beer koozies to brand your drinks while enjoying the game. Furthermore, you can create branded hats and so much more. Let's show your team's spirit with a full range of products!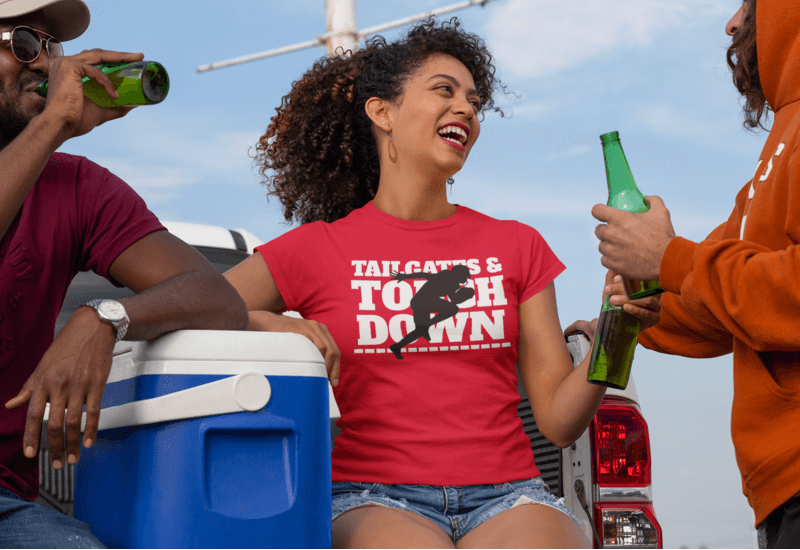 4. Make Ads & Display Your Best Deals for the Weekend
You don't need a super expensive t.v. commercial to get your product out there. In general, Super Bowl viewers are all over the place. Social media will be crowded with ads that weekend, so all you have to do is make sure you give your best shot to a great-looking ad. You can use a social media strategy with the right image and product design. Also, apart from your Facebook ads, if you are using other social media like Twitter or Instagram, remember to research and use the correct hashtags!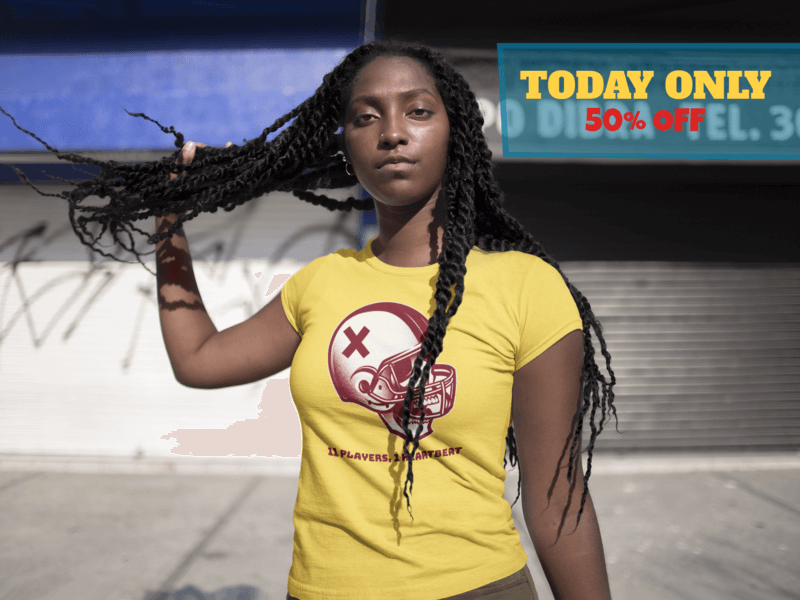 Let's Wrap It Up
Remember, good timing is everything! Super Bowl weekend is a great selling opportunity for any POD seller, but you do have to plan a well-rounded strategy before the critical days come. Make a calendar, add events, decide which ads you share, what your sales will look like, which products you promote, etc. You could even upload real-time posts on social media to get your design out first. Get ahead of your competition!
As said before, any POD seller knows how tricky making Super Bowl merchandise can be. Work your way around these limitations and get creative. Brand your products with the playing team's colors, and use iconic images, phrases, facts, and more! Super Bowl weekend is a time for lots of exposure for any brand, so plan your moves ahead and get your ads ready.
🏈 Read more on our Make your own Super Bowl jersey post or How to make a fantasy football logo post.
FAQ Super Bowl Gear
---
---
Make Awesome Super Bowl Gear for This Season
Learn how you can create and market cool Super Bowl gear for all those fans out there! One of the best times of the year to make your sales and promotions is here so get ready!
Make Football Designs!
---