Promote Your App Designs on Landscape iPhone Mockups
App marketing is a very important step when launching a new iOS app, especially because you need it to come across clearly to your consumer demographic. By using mockups to showcase your website or iOS app, you are allowing your potential users to get an insight on your design, features, and usability. Here is a compilation
Placeit
's 10 best
horizontal or landscape iPhone mockups
, take a look at all of them so you can select the ones that best fit your business' needs. You can also check our
iPhone Mockup
page for all our mockups, and be sure to check out our latest
iPhone X mockups
and use cases to make sure your webapps and ios apps look amazing!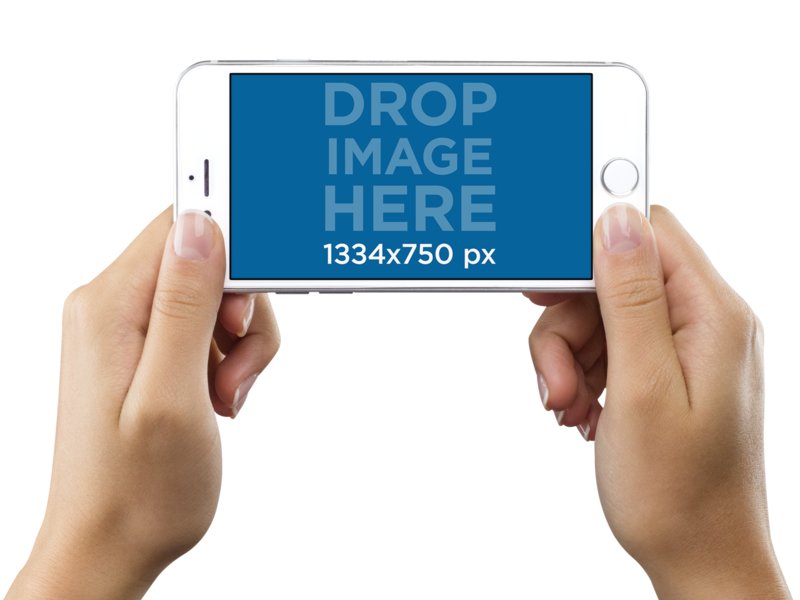 Use a mockup showing two delicate woman's hands holding a white iPhone 6S in a landscape position and rock the market!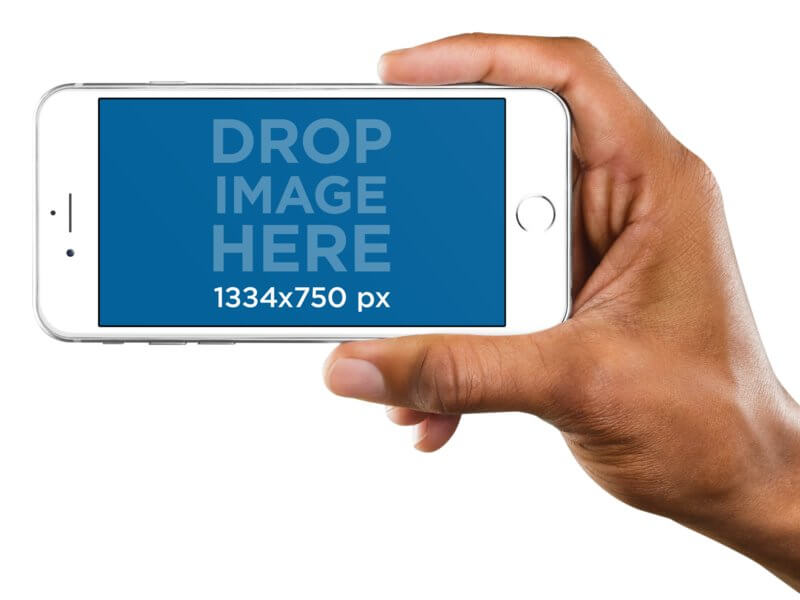 Another way to show your latest app is using an image of an iPhone in a landscape position being held by a black man.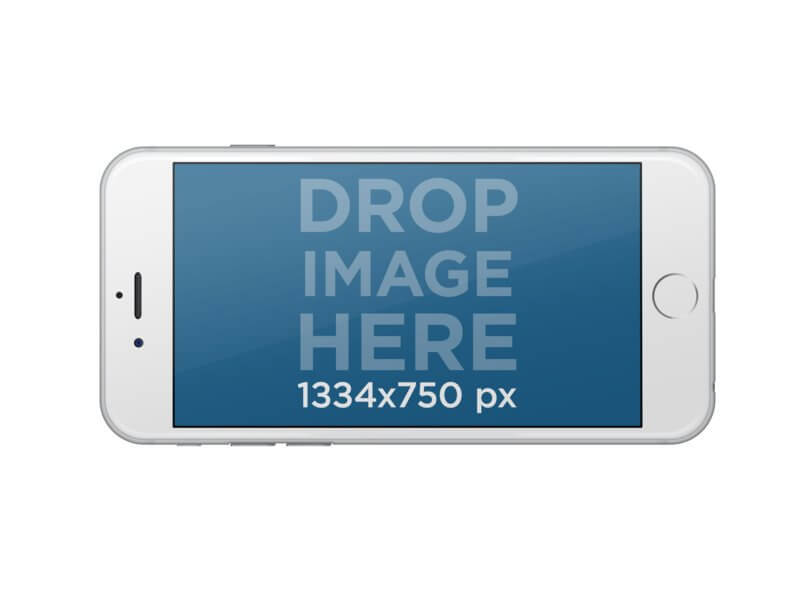 This white iPhone 6 is floating in the air against a transparent background for you to see. The iPhone 6 is set to landscape view. It holds an image of 1334x750px. This is the perfect template to showcase your app's screenshot or a cool game.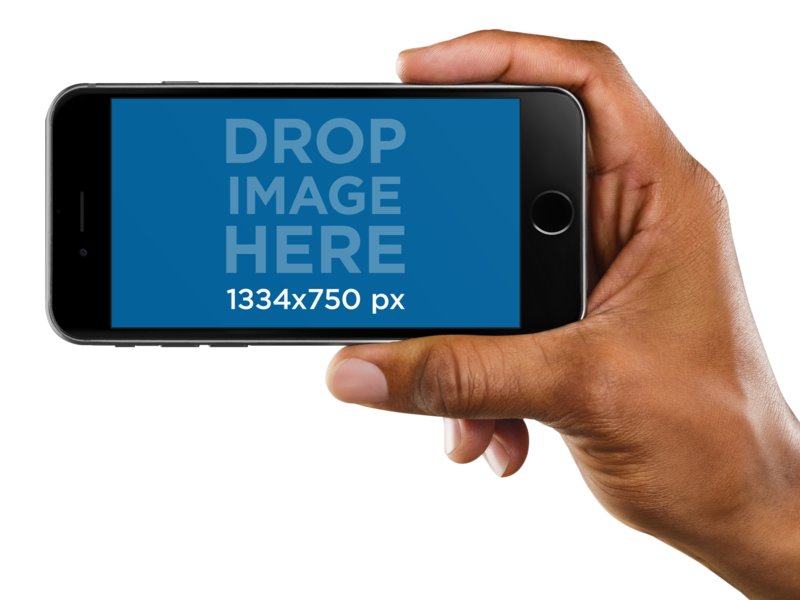 Start promoting your latest app using this mockup of a black iPhone held by a black man in landscape position, it's a really versatile image that you could use in several ways to showcase your app in a beautiful way.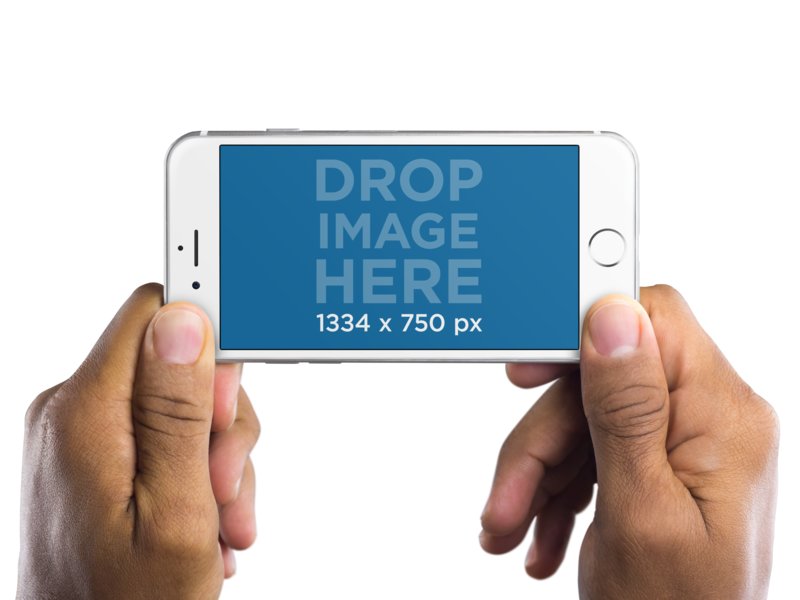 Wanting to showcase your mobile website? Then check out this landscape iPhone mockup from Placeit. This scene features a landscape positioned iPhone being held by two hands against a transparent backdrop.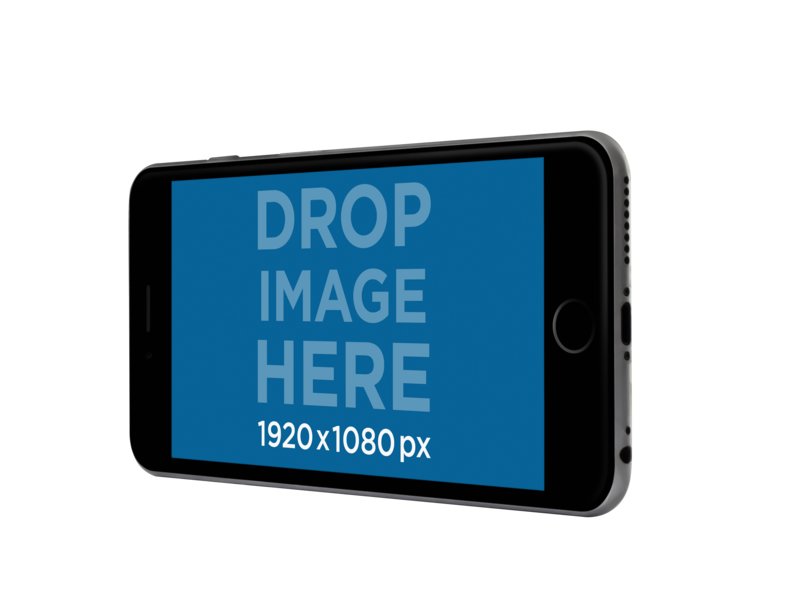 Promote your app using this mockup of an angled black iPhone 6 in a horizontal position, this transparent PNG will do just great to help yoyu showcase your app in a clean and professional way.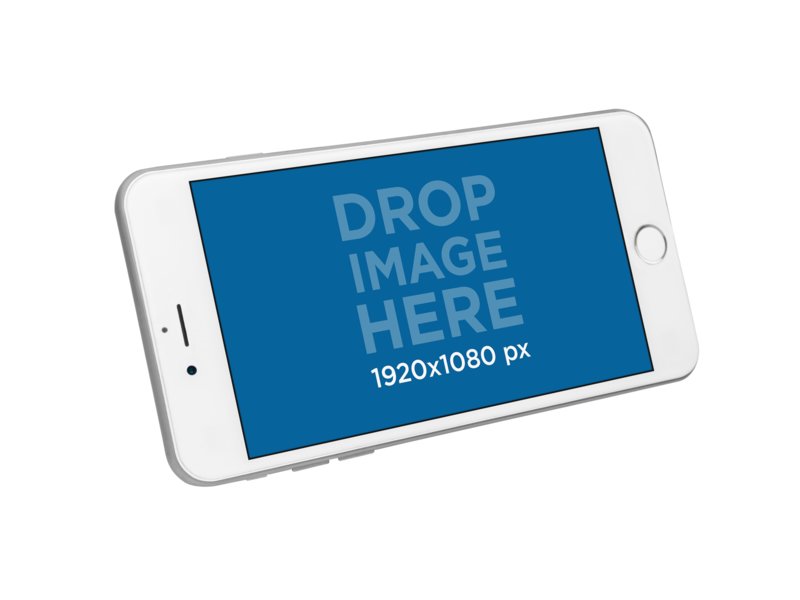 Showcase your iOS app in a beautiful and clean way using this mockup from Placeit.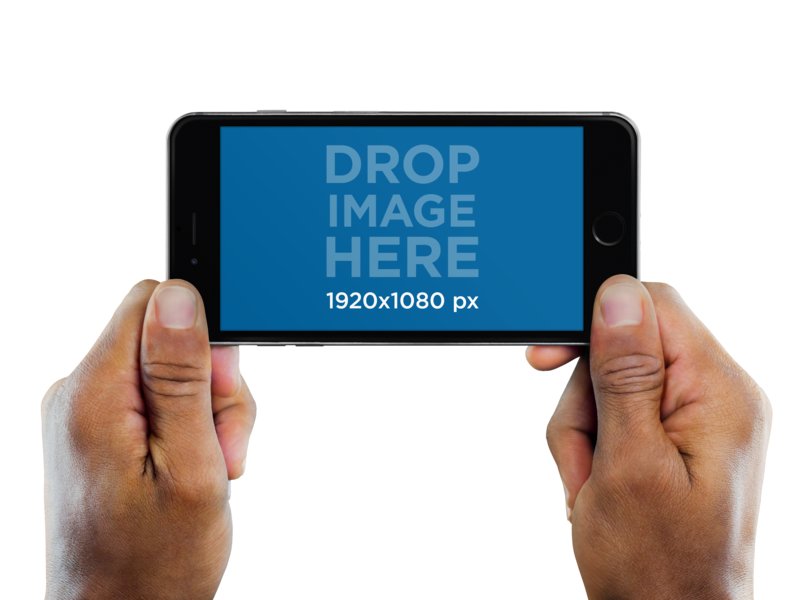 Create your own landscape iPhone mockup now! Just drag and drop a screenshot of your app directly onto the iPhone's screen or click on the "Grab Screenshot From URL" button above the photo and type in the URL as prompted so Placeit can do it for you. The time is now to take your marketing strategy to the next level.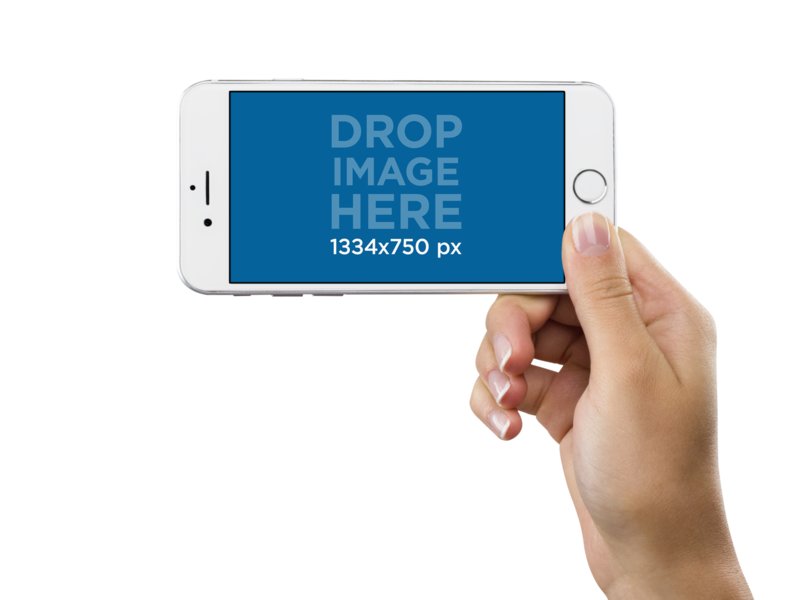 For any kind of app you can use this iPhone 6 mockup that is being held up by a woman against a transparent surface. The man is holding the white iPhone 6 in landscape view. His friend is sitting to the right. The iPhone 6 mockup holds an image of 1334x750px.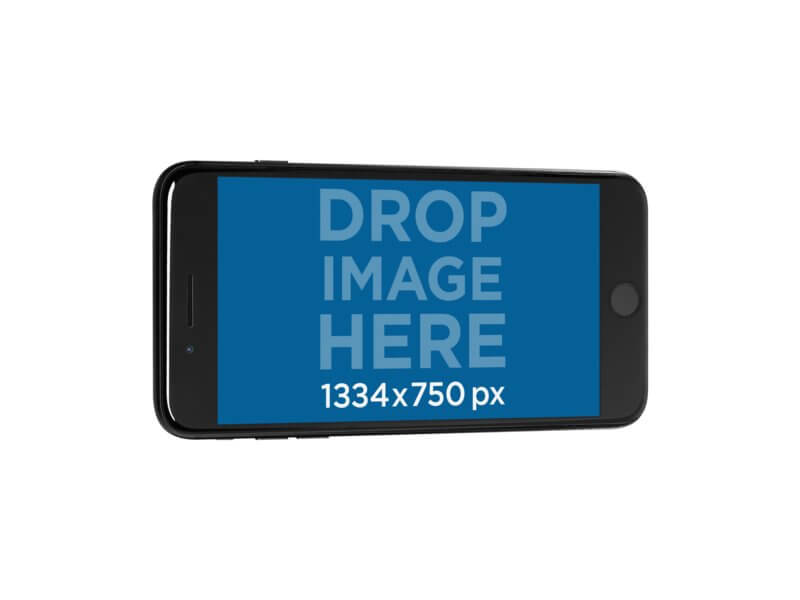 Need a little extra focus for your app? Use this iPhone 7 Plus mockup floating horizontally against a transparent background.
There you have it! Choose between these amazing landscape iPhone mockups to showcase your new iOS app or mobile responsive website in a clever manner that will enhance your visual content to improve your app marketing campaign. Click the button below and browse through all of our landscape iPhone mockups!
---
---