Keep Your Customers Warm with Awesome Hoodies
As some might say, winter is coming and maybe your customers won't want to wear those cool t-shirts they bought for summer. Why not give them some options? With Placeit's hoodie mockups, your customers will be able to keep sporting your awesome designs.
Already Have a T Shirt Design? Promote It on Hoodies Too!
Fall and winter are the seasons to stay warm and cozy, that's why print on demand sites such as Spring and Spreadshirt are now focused on crewnecks, hoodies, and cozy home decor. Check out the example down below where the same design  is applied to a t-shirt and to a crewneck hoodie.
Sell More Hoodies by Using Mockups This Holiday Season
A lot of times, taking professional photos of your designs is time consuming and quite expensive. Save time and cut costs by using Placeit to display your hoodie designs in context using our hoodie templates and crewneck templates.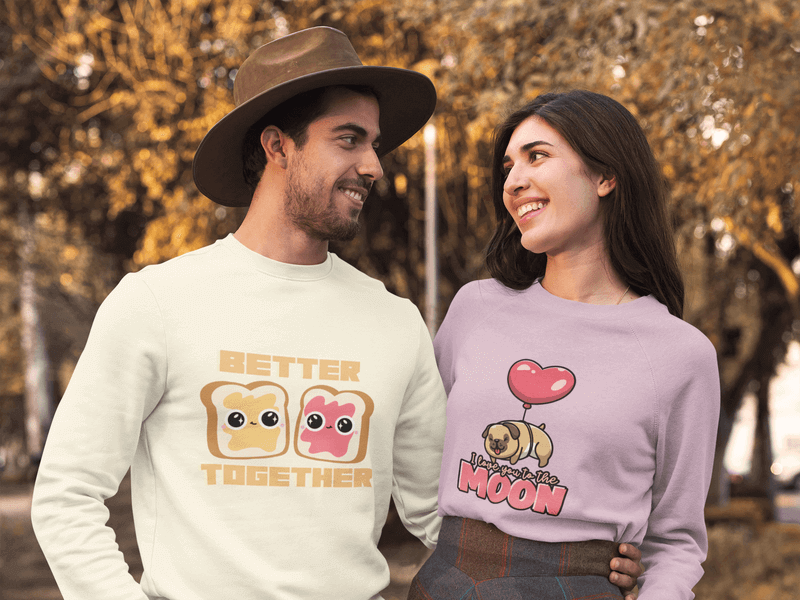 When using a sweatshirt template you'll be able to choose between dozens of different models to sport your designs.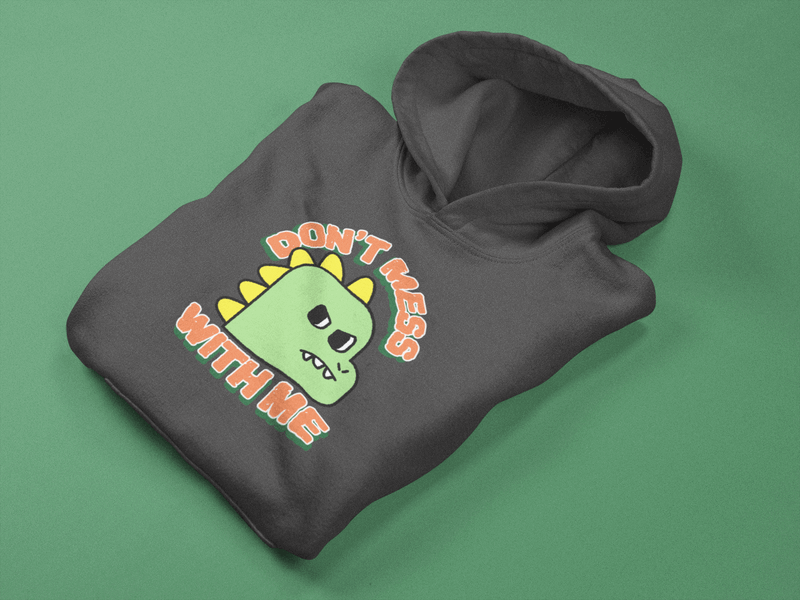 If you're not sure what hoodie color your design should be available in, mockups are a great way to play around with this and decide.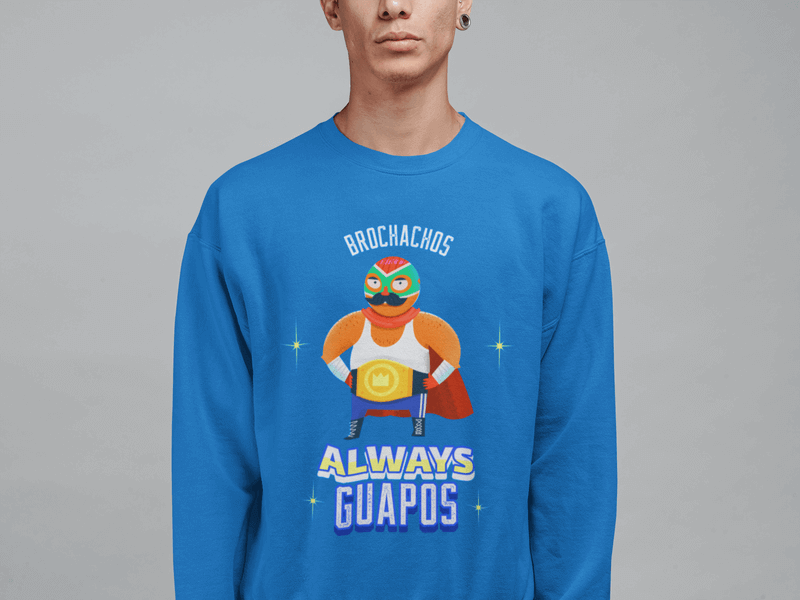 When sending your crewneck design to the printers, you'll want an example of what they should look like. This will ensure there's no room for error when having them printed.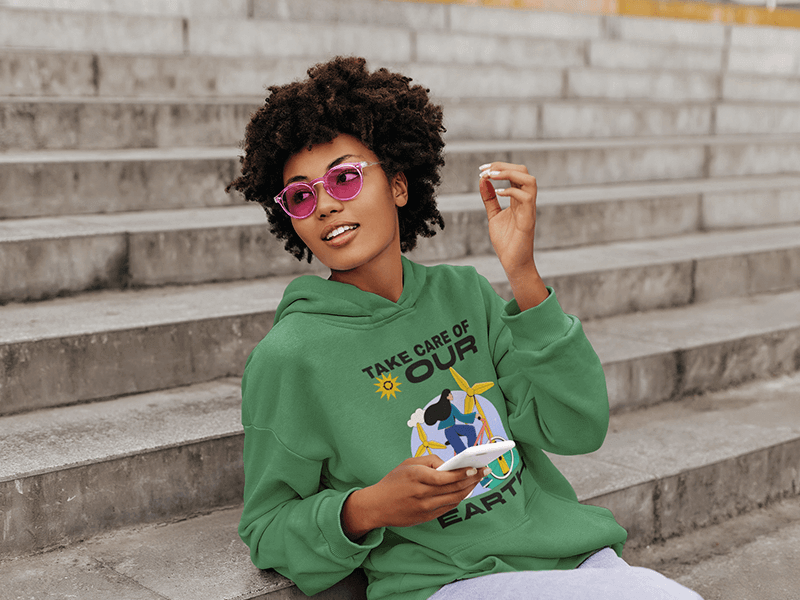 Hoodie mockups let you showcase your design in real settings and in context. Models are shot by professional photographers so that you have the best hoodie templates for your designs.
How Do I Use a Hoodie Mockup?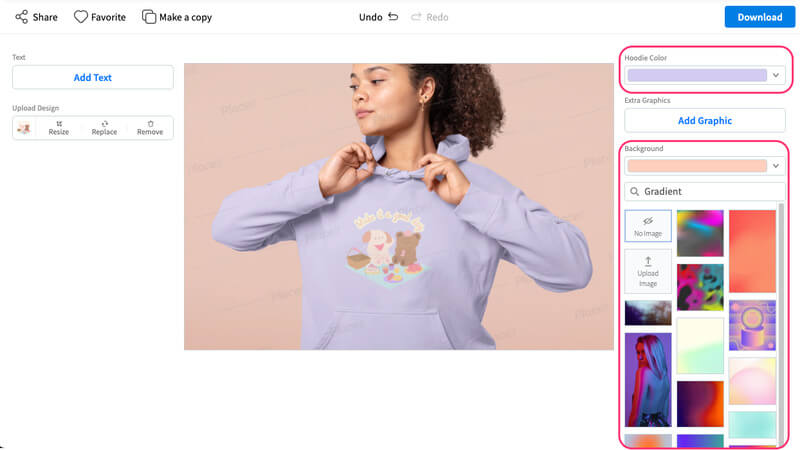 Once you've chosen the design and positioned it, choose a color for the hoodie. If you already have a Hex Code you can apply it by clicking more. 
You can also choose a background color or image for transparent hoodie mockups.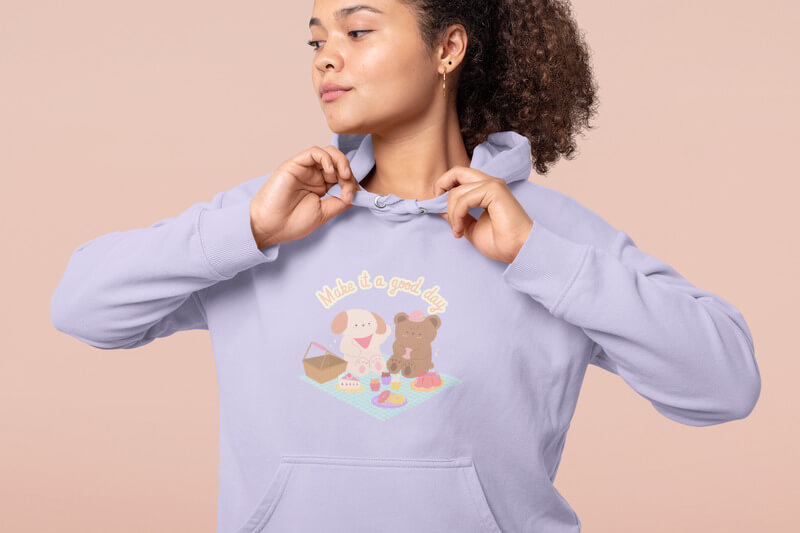 Finally, click Download to get your mockup. You'll get a high-quality image that you can use on social media, print on demand sites, or your website. You can even crop and resize your image to your preferred size! It's as easy as that. 
If you want a detailed, step-by-step guide on how to promote your hoodie designs using Placeit, 
check out the video below:
"My hoodie designs look amazing on Placeit's mockups."
Julie Sanders
5/5
---
Sell Your T Shirt Designs All Through Winter with Hoodies and Sweatshirt Templates
Are you a tshirtpreneur that's looking to keep promoting your designs through the chilly months ahead? Use our hoodie templates to boost your sales and give your customers options on products to purchase this holiday season. In this post, we'll show you how to use a hoodie template to showcase your designs in the best way possible.
Create your own hoodie mockup now!
---