Stationery mockups can really enhance the way you promote your business in the market. If you are a graphic designer, you will want these stationery mockups as visual assets that showcase your different projects in context.
These free stationery mockups don't need Photoshop for you to add your designs to them, all you need to do is drop your image onto the mockup and it will be automatically adjusted to fit the item and its perspective. Some branding mockups even include advanced effects, which will detect the dominant color on your design and then select the complementary color for the background or surface. And all of this happens in just seconds!
Using mockups is a great way to promote your work by letting your own designs steal the spotlight. These compelling visual assets will help your clients get a preview of how the final product will look like in context. Placeit Print has tons of free stationery mockups and other branding mockups so you can showcase your corporate identity elements on real-life items and scenarios.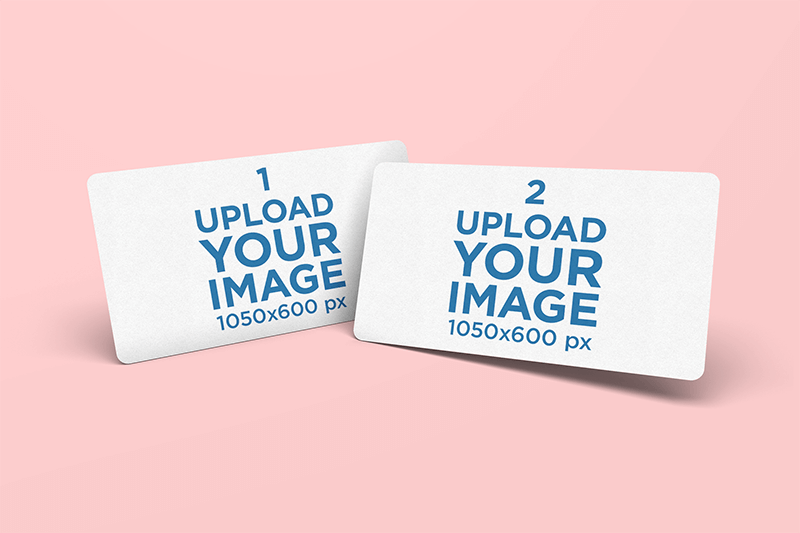 Implementing new marketing strategies can sometimes be a hard task, and at Placeit we know this, so that's why we came up with new stationery mockups. Use this stationery mockup featuring a stack of business cards to help you advertise your ideas in a fresh, modern way and finally get your business the attention it deserves. Say goodbye to your old, lame marketing campaign and make this business card mockup a part of your new visual strategy today!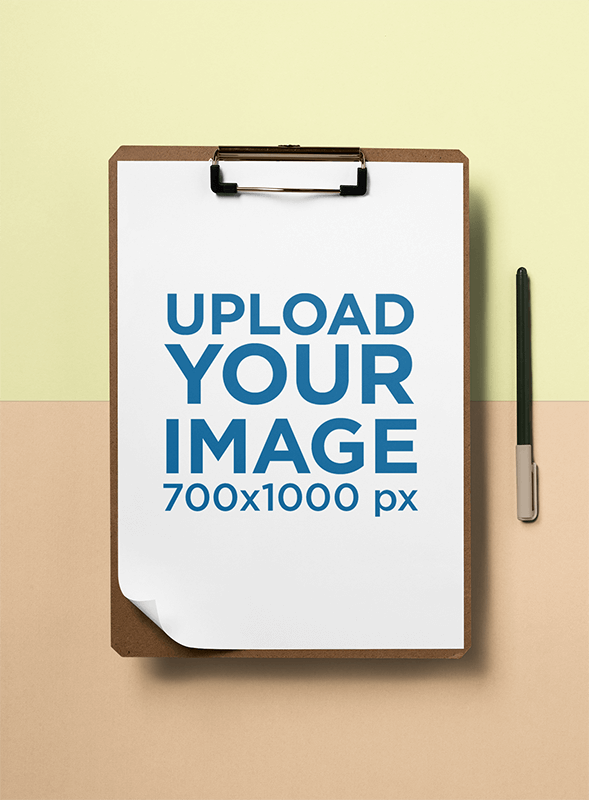 Impress everyone by making Placeit's photo mockups an essential asset of your visual marketing campaign. This striking clipboard mockup features a clipboard lying in an angled position over a smooth surface. Personalize this clipboard mockup and start using it right away by simply dragging and dropping an image on it. Your latest ideas and designs will look beyond amazing when being displayed on this great mockup from Placeit!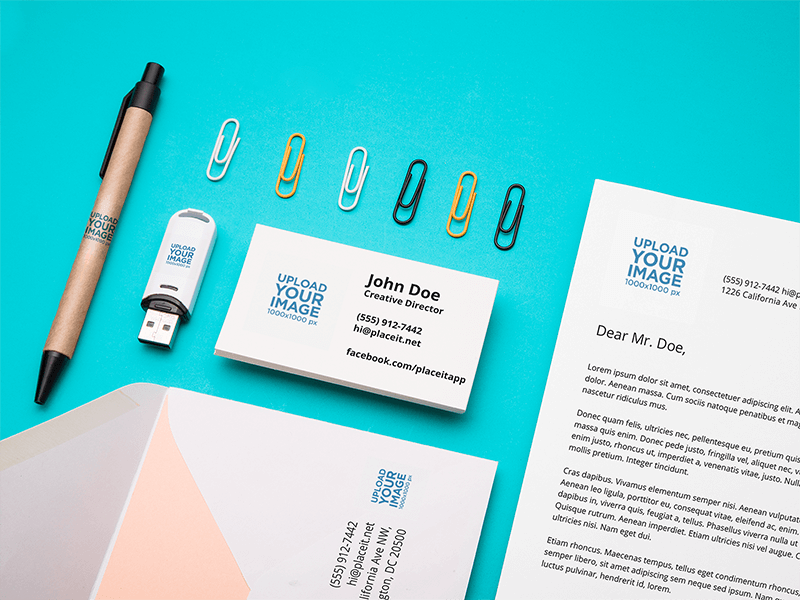 This branding mockup is one of the best ways for you to showcase your business ideas within a wide variety of stationery items. This mockup features a pen, a flash drive, some business cards, and an envelope among other things. Add an image to personalize this original template and see how your ideas come to life! This is definitely a great mockup to implement as a marketing tool because it will help you boost your visual campaign, so wait no more and make Placeit's mockups an essential asset of your marketing plan right away!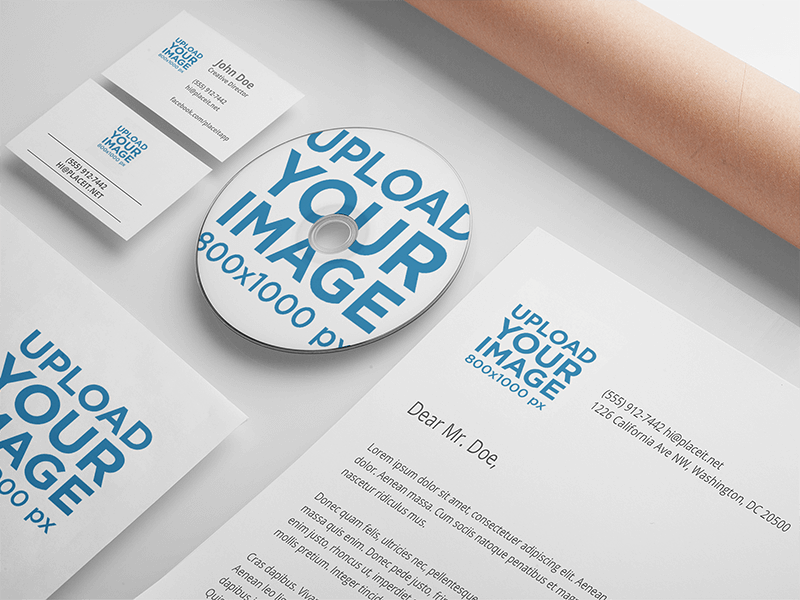 Marketing had never been this fun, but thanks to Placeit's stationery mockups now you can start enjoying it! Use this branding mockup featuring a set of various items to advertise your latest business ideas or brand new designs and make a lasting impression on potential clients. To use this original mockup all you have to do is drag and drop an image onto the template and let Placeit do the rest for you. Start enjoying authentic visual content within minutes thanks to the help of marketing tools from Placeit today!
Surprise your consumers by updating your visual marketing campaign and get your business the recognition it deserves. With this image, you will be able to advertise anything you can think of! It's time you finally make improvements to your marketing strategy and Placeit's marketing tools are your best option!
Go ahead and enhance your company's identity by using these stationery mockups to create compelling visuals that will help you put your designs in the spotlight. These are free branding mockups for you to download the small size image.
Check out more free mockups on our popular free mockups post and our 10 best free mockups for your POD site.
---
---