Soccer World Cup Logo Evolution
The first FIFA World Cup ever, was held in 1930 with thirteen teams invited. Since then, the World Cup has been constantly expanding to its current 32 teams final tournament, but it involves over 200 teams qualifying throughout a two-year period. As soccer began to increase in popularity, it became an Olympic Sport by 1990.
So Let's get ready! this 2022 FIFA World Cup is coming!
Make Your Own Soccer Logo
Placeit Sports Logo Maker tool is very easy to use for everyone, you can make any sports logo including soccer and if your goal is to design apparel for sports teams, you can also take advantage of the Mockup Templates we have in stock for you!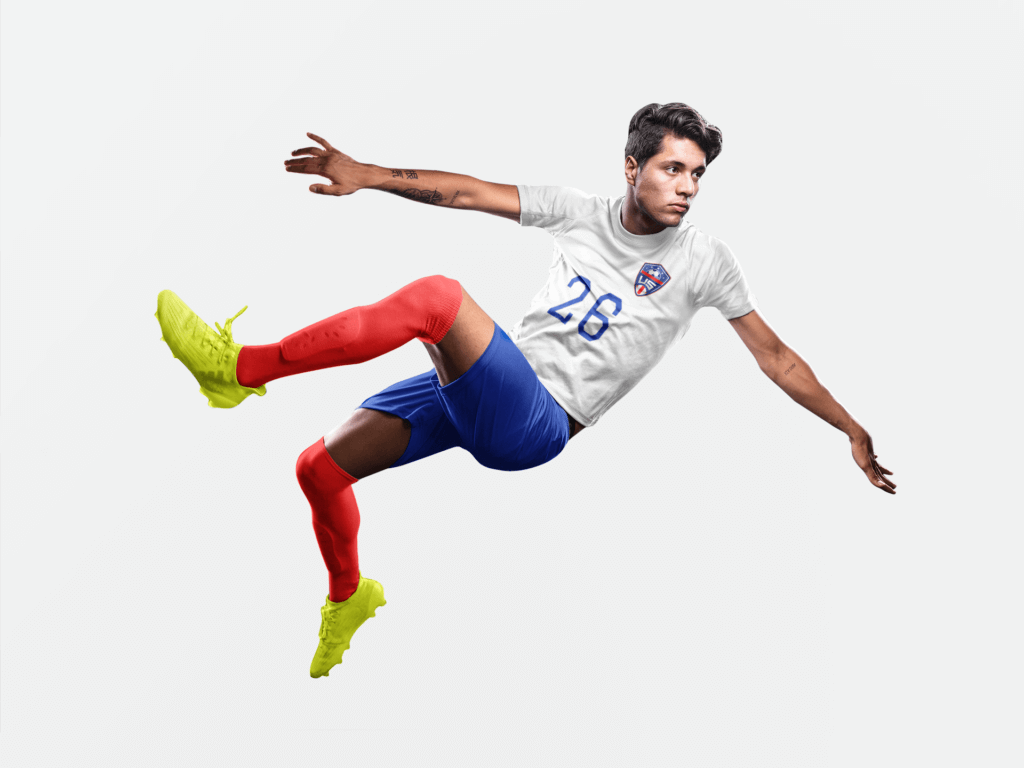 You can see the World Cup's Logo unified as one single idea since 2002 and it has evolved since then with a little touch of the hosting countries, but always keeping that "man holding the ball" essence. So now you can appreciate the evolution of FIFA's World Cup actual logo and expect its improvement every 4 years! Now that we know a little more about soccer… let the games begin!
If you have enjoyed this post you might also want to check out our soccer logos or our soccer jersey maker! 
"I got a great logo from Placeit's logo maker!"
Ben Young
5/5
---
FIFA World Cup Logo History
With Placeit's Sports Logo Maker you can design a fierce sports team's logo with just a few clicks. Just Choose your favorite template from Placeit's library and customize it with your own team's name. You won't believe how easy it is!
Make a Soccer Logo!
---