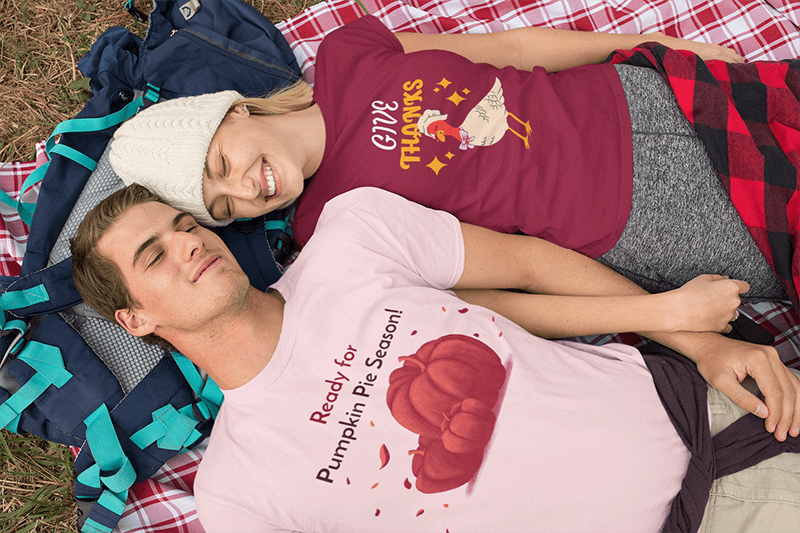 Everyone is wearing their fall colors this season! But how about showing some thankful spirits with a few Thanksgiving designs to wear during the holidays! Design some festive Thanksgiving t-shirts for all the holiday enthusiasts! 
Find all kinds of design templates, from cute and funny to cartoonish illustrations. Find all kinds of great designs to make festive merch for families, friends, reunions, and celebrations in general! Also, greatly designed Thanksgiving t-shirts can make an awesome and thoughtful custom gift for this season!
🍂 What You'll Find in This Post:
🍁 You might like reading: 9 Fall Shirt Ideas to Add to Your Online Shop This Fall
Thanksgiving Shirts for Women
Look gorgeous this Thanksgiving with a cute t-shirt design to show off on your celebrations!
Pregnancy Thanksgiving Shirt
Mother and baby all fashioned up for the festivities with awesome pregnancy Thanksgiving t-shirt.
Men's Thanksgiving Shirt
Guys love dressing up too! Get some awesome male t-shirt designs to celebrate this Thanksgiving.
Friendsgiving Shirts
Having a celebration with friends is always more fun with a custom Thanksgiving friend's shirt. Get matching or complementary t-shirts for your friends! Or unlock a new level of apparel and merch, like in these examples. 
Funny Thanksgiving T-Shirts
Everybody loves some holiday humor, right? Make funny Thanksgiving t-shirt designs to amuse everyone at the dinner parties!
Thanksgiving Couple Shirts
Why not share a romantic holiday with your special one by sharing a fantastic Thanksgiving hoodie design for couples!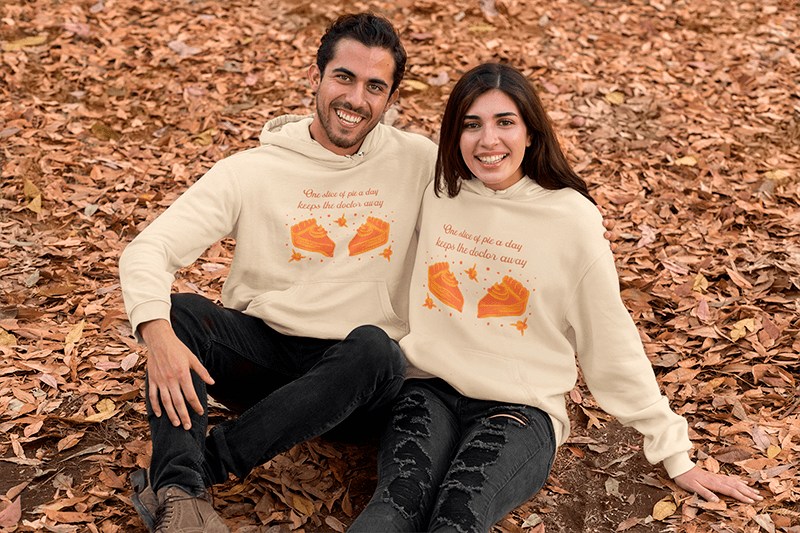 Use Thanksgiving Mockups to Make a Statement!
Using mockups to sell your designs makes it way easier for people to fall in love with them because they can see what they actually look like. Mockups make up beautiful images showcasing your designs using professional photographs with the highest quality! You can find all kinds of mockups to share your designs: with models, garment only, with children with fall exteriors, or studio shots, anything you wish you can find!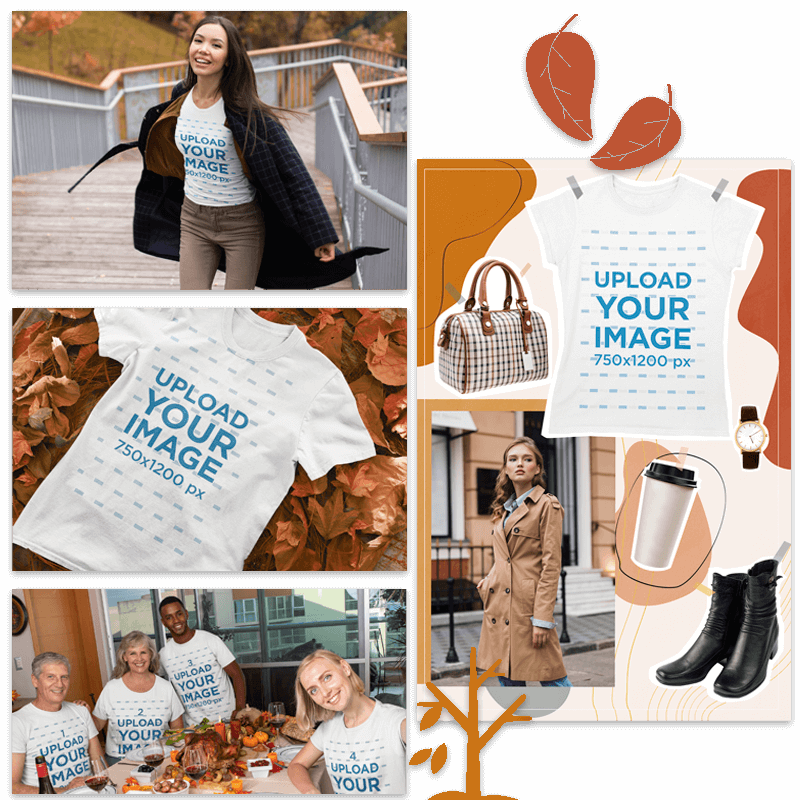 Other Awesome Thanksgiving Merch
Loving this holiday vibe? Great! You can make all sorts of different merchandise other than t-shirts! Create hoodies, tote bags, mugs, and much more for the chilly season! 
Promote on Social Media!
Use beautiful Thanksgiving social media templates to promote your latest designs. Find Instagram posts and stories, fall Facebook covers, and even Twitch banners. Anything you need to promote your merch on social!
Last Words
Well, that's a wrap! Design some amazing merch for this Thanksgiving season with the easiest tool online.  in just a few clicks and never leaving your browser to get your designs ready. find also super helpful tools to sell your designs like seasonal mockups and promotional templates for your social media!
What do you think? If you got anything to say, leave a comment for us, we'd love to hear from you!
🦃 Don't forget all the other holidays happening in November! Check out this November trends post to learn all about them!
FAQ – Design Festive Thanksgiving T-Shirts for the Holidays!
---
Make Beautiful Thanksgiving T-Shirts with Placeit
Make awesome thanksgiving t-shirts with Placeit's templates in just a few clicks. Get inspired by hundreds of beautiful design templates to make your own and promote! Use smart tools like mockups and social media templates to get the word out on your newest designs and sell!
Thanksgiving Designs
---