Customize American Apparel T-shirt Mockups
Want to show your users exactly what they are getting when purchasing one of your products? Placeit has tons of American Apparel mockups to display your designs in a wide variety of garments. Make your audience engage with your brand at a glance with our t-shirt, hoodie and tank top mockups.
Just look at these gorgeous mockups featuring different models wearing American Apparel clothing.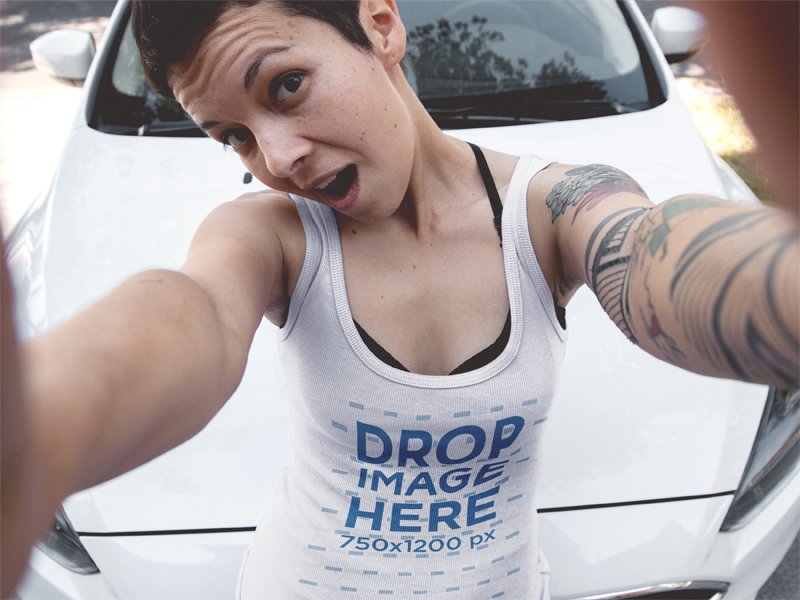 Check out this template of an edgy girl wearing an American Apparel tank top while taking a selfie near a car!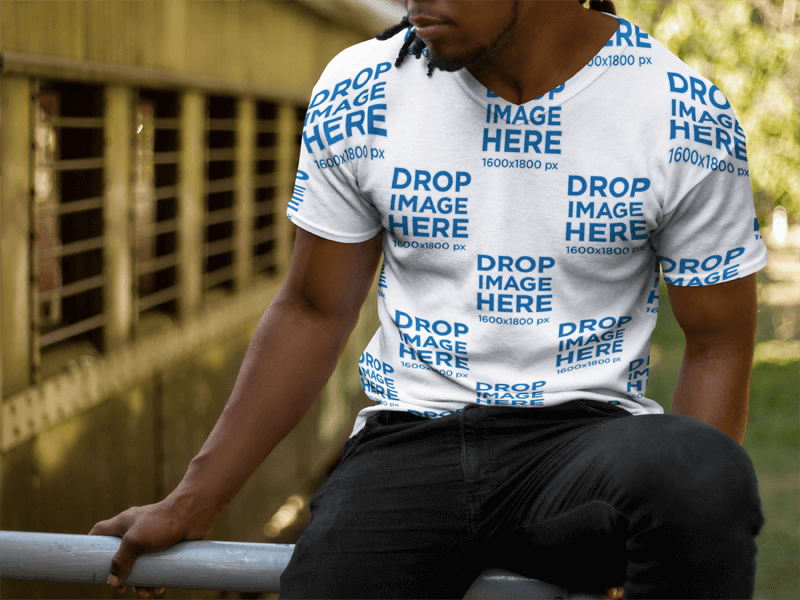 This mockup of a young black man with dreadlocks wearing a V-Neck American Apparel Tshirt is ideal for you to show a sublimated tee design.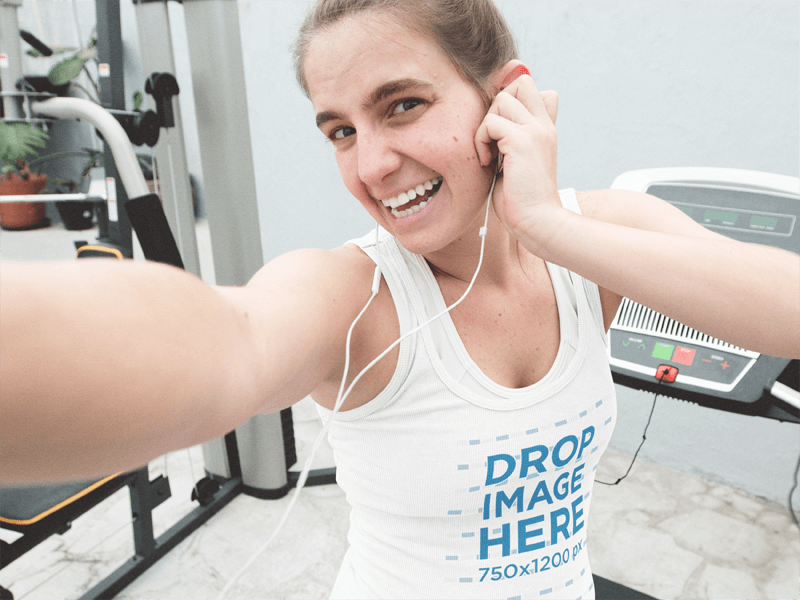 This young girl exercising while taking a selfie with an American Apparel Tank Top on is great to show a sports-related concept!
An American Apparel Tshirt mockup of a young man talking on the phone is a casual image that can display your designs in a realistic way while also adding some stylish shots to your portfolio.

Display your most awesome zip up hoodie design printed on an American Apparel hoodie with this awesome mockup featuring a girl in the street with her face covered.
Utilize this versatile video mockup of a young dude earing a round neck tee from American Apparel while he's at an amphitheater concrete stage and then near a red urban structure and boost your sales!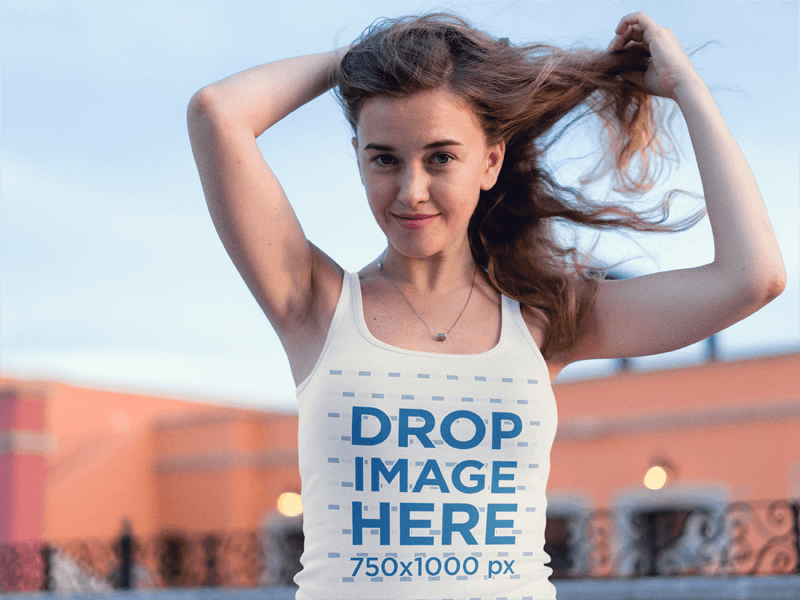 This beautiful blonde young white girl wearing a scoop neck tank top from American Apparel is the perfect choice to showcase your latest image design.
Need more mockups? Click the button below and boost your sales with Placeit tshirt mockup templates!
---
---