Create Your Soundcloud Rapper Brand from Scratch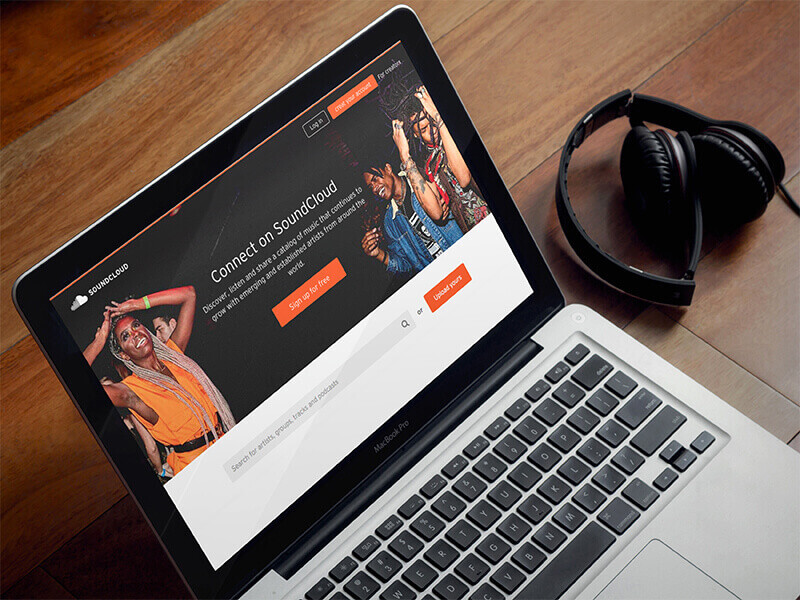 SoundCloud Rap is a huge deal today! Emerging rappers are trending on music platforms like Soundcloud, Spotify, Apple Music, Twitch, and more. This is just a great time to make your way in the crown of Soundcloud rappers!
Soundcloud rap has always been a thing, but 2020 is definitely the year of the hype for all emerging rappers! The Best SoundCloud rappers have managed to land important record labels from their Soundcloud platforms. But no success comes overnight, it took years for each of these rappers to gain their places at the top.
The best strategy to keep your mind focused on your music is to get the tools that make every other work easy for you. Don't spend hours figuring out how to make designs or paying a fortune to get your assets created. Do it all on your own and in just minutes. Get your platforms custom and ready, promote your brand, and even design some merch to keep the fans interested! In this post, we will show you everything you need to brand your music platforms and social media with no design expertise required! Let's get to it:
1. Create Your Identity with a Rapper Logo Maker
Begin your music identity with a fantastic logo you can make for yourself. Find in this rap logo maker templates with hip-hop like characters, animals, graffiti designs, typeface logo with urban styles, and much more.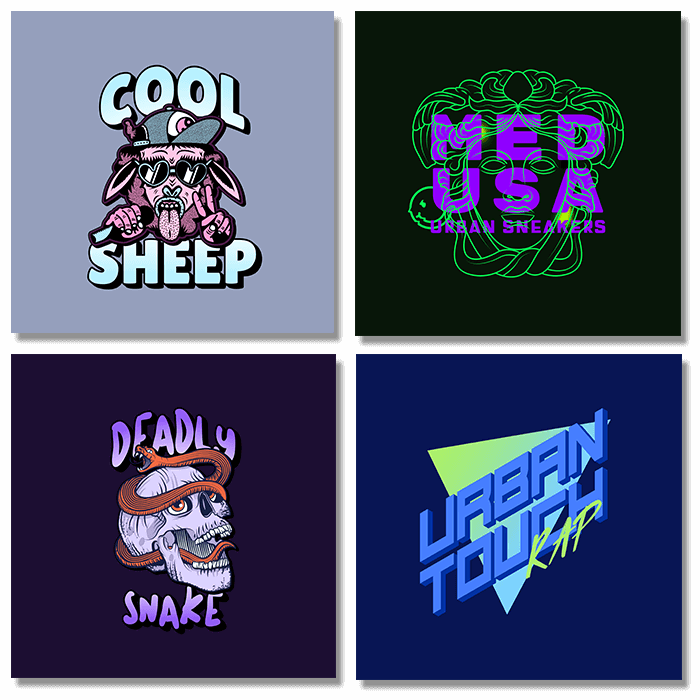 2. Customize Your Profile with a Soundcloud Banner
Now that you have your logo ready the only piece of the puzzle missing is your own custom Soundcloud banner. Even though Soundcloud is a musical platform, don't make the mistake of thinking visual don't matter. Give you profile your very own style and videos by branding with a custom Soundcloud banner you can design on your own.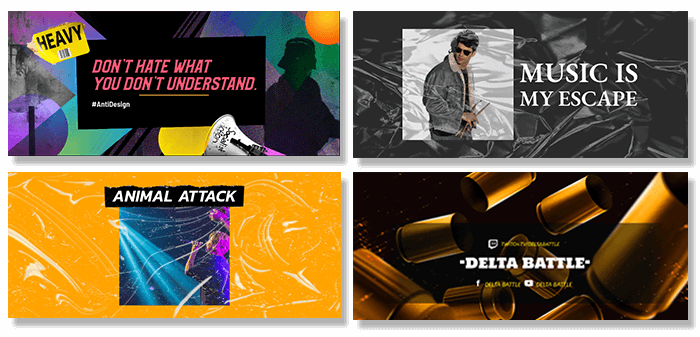 3. Use Placeit's Rap Album Cover Maker
Release your biggest hits with an awesome design album cover. Use Placeit's rap album cover maker to create your designs in seconds. Whether its a whole album or one single, make sure you make it look real good right from the start!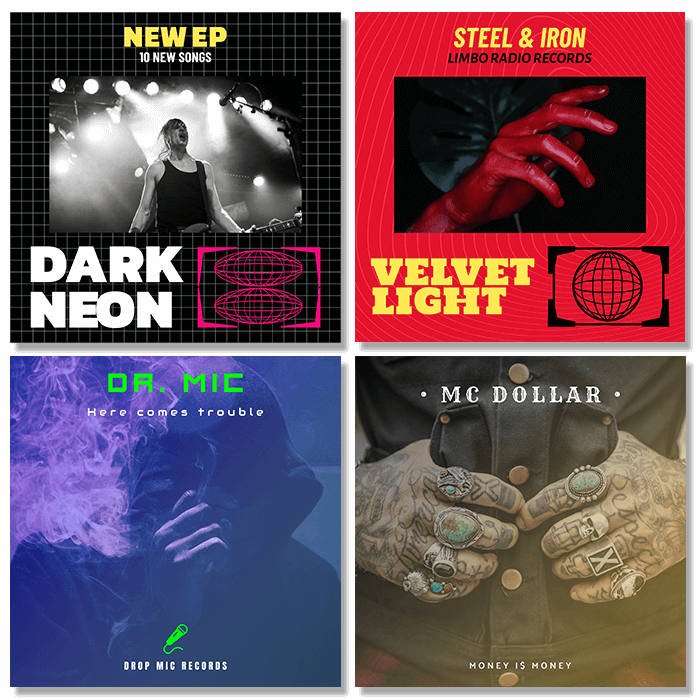 Why are Album Covers Important?
It's not only that your music that has to sound good, but also your album visuals have to be eye-catching and high quality. Uploading high-quality images that can handle a zoom in without a problem will get you on the good side of new followers.
4. Design Your Rapper Podcast Cover
Podcasting on Soundcloud is a thing too! Get more followers and share your experiences, your knowledge, or simply entertain your audience with your episodes. Brand your podcasts too with your very own style to match the rest of your profile. Just as easy as making your banner, you can make your podcast covers! Tell your audience about yourself, your music, and invite your friends to collaborate.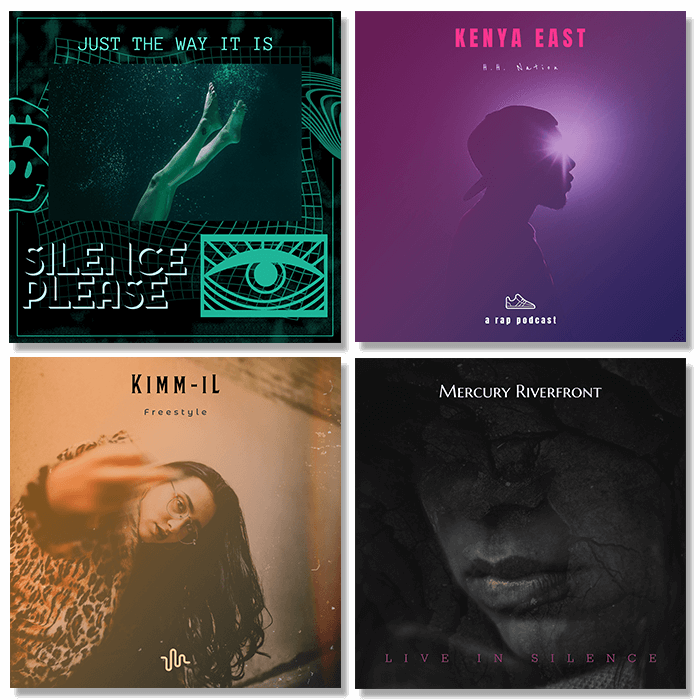 5. Make Merch for Your Fans
Using Placeit's t-shirt designer you can make your own creations not only for t-shirts but hats, hoodies, beanies, bags, sneakers, basically anything you wish to create and sell as branded merch for your fans. This is also a great way to make some extra cash!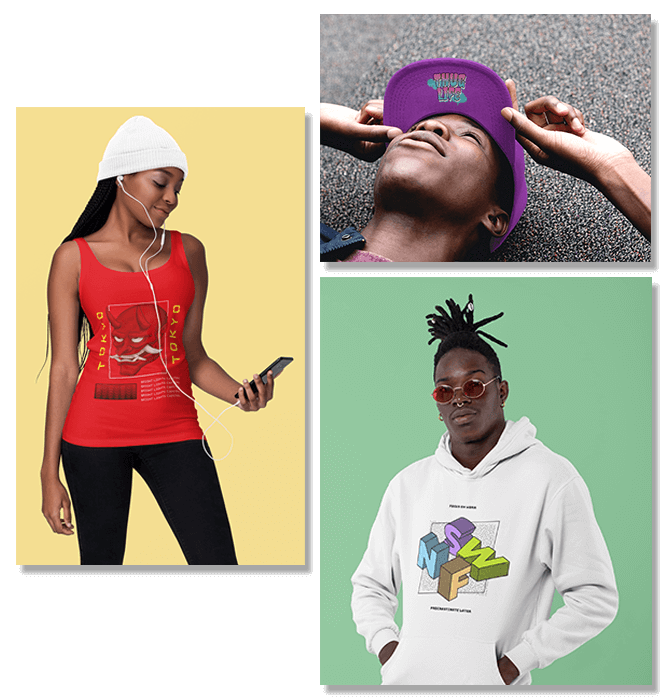 6. Promote Your Merch with Cool Visuals
Using mockup to promote your merch can be a real time-saver since you don't have to print your merch to put it up for sale or take any photographs to show your followers ho they look. Using stunning visuals can really help you get the ball rolling and make extra cash for your brand!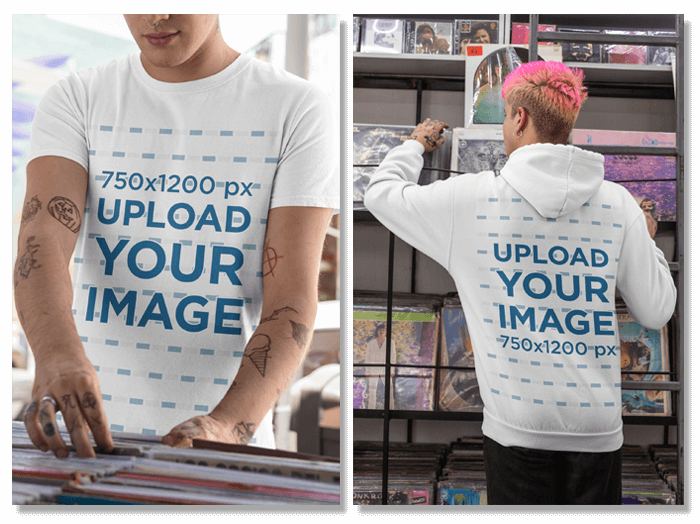 7. Share Your News on Social Media
Use social media posts templates, cover templates, and video templates to post your announcements on social media. Share your next events, your branded quotes, your newest episode, or jam with uniquely designs posts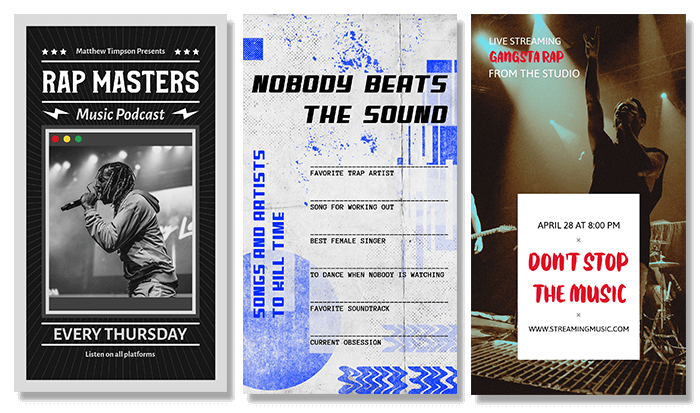 8. Create Rapper Posters for Your Events
Get ready for your next festival and promote your event listings with great poster design. Let all your followers know what's your next appearance! You can create your own poster in seconds, customize it with your own style and brand out.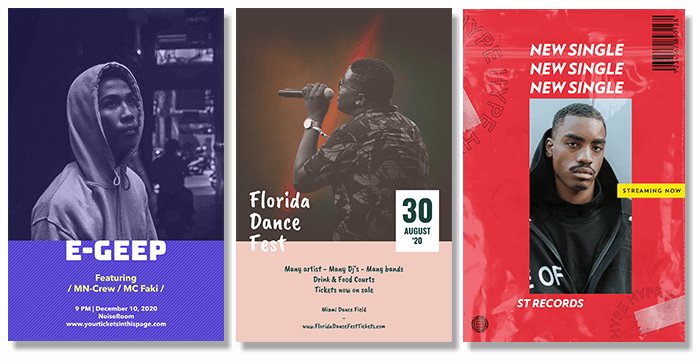 A Few Other Tips for Your Soundcloud
Get to know your audience by using Souncloud's stats. You can check your tracks' popularity and find out who is listening to you and from where.
To promote your content on Soundcloud make sure you are using the right genre tags and metadata. You can share too by using Instagram's integration on the platform.
You can set up promotions inside Soundcloud!
Use clean titles and dashing, high-quality visuals to give your tracks better opportunities of standing out.
Use your song description as much as you can. Tell your audience what instruments you used, that tracks background and any other information to make them bond with your new jam.
More tips on our How to promote on SoundCloud
To Sum Up
Build a solid identity for your Soundcloud profile right from the start. Using the right tools for you can make all your brand assets on your own, no need to hire some else, or to spend hours trying to figure out a design software. Simply customize with your own style and download it right away. Branding your Soundcloud profile and your social media will make you look just like the pros! 
---
Build Up Your Brand to Join the Soundcloud Rappers!
Get a grab on awesomely designed templates to boost your music career to the stars! Design everything you need to build a brand just like the pros: your logo, your covers, your social media posts, videos, and more. This tool makes it fast and easy for anyone to use. Try it today!
Templates for Soundcloud Rappers
---
Hundreds of High-Res Freebies Just for You!