SoundCloud is the preferred platform by many emerging artists to launch their careers. They find their very fist audience and then grow from there. So we want to help you understand
how to promote on Soundcloud
with 9 super useful tips. 
SoundCloud is one of the most popular music platforms in the world that helps independent musicians share their music into the world. It has free access for anyone and a user-friendly platform that is easy to understand. Using SoundCloud is a great opportunity to rise into stardom, especially for electronic music and rappers. Artists like Lil Pump have made their way through SoundCloud!
A Few Numbers to Convince You to Promote on SoundCloud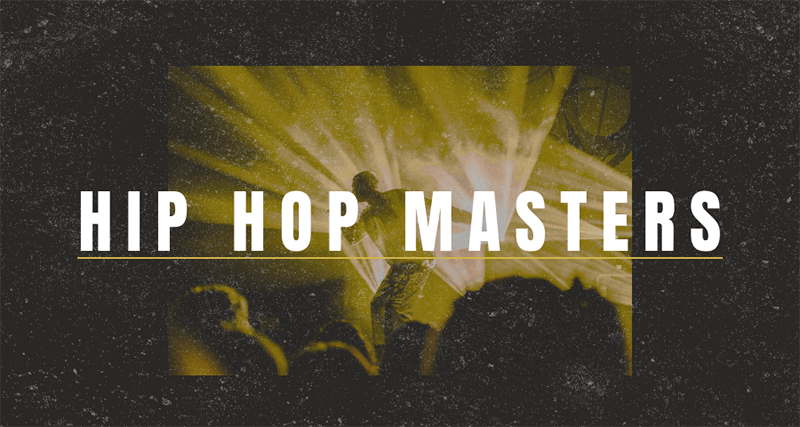 There are about 175 million users, even more than Pandora has!

20 million music creators are uploading their tracks right now on SoundCloud.

1.2 million music creators are featured in playlists, which means there is a pretty good chance if you are good you will be featured too.
About Organic Soundcloud Promotion
SoundCloud is getting crowded, so making your music stand out from the noise of others might be quite a challenge. To make your music stand out from the crown on SoundCloud you need to A) really master your talents, and B) make efforts on your platform to promote. Uploading your music and expecting results isn't enough anymore. You need a well-rounded promotion plan. Let's go over a few tips you can implement to make yourself shine on SoundCloud.
1. An Attractive Profile Header

First impressions last longer than a song. Take your time to make an eye-catching header image. This image is what your listeners will link you to other than your music. You can emphasize your name on your artwork to build more recognition. Get your SoundCloud profile to be memorable and recognizable.
2. Sync SoundCloud with Your Social Media
Cross-promote using different music platforms and social media.
Cross-promoting is an important part of your marketing plan and building a solid brand. Each new follower can end up on your SoundCloud.
YouTube
Uploading your music within videos on YouTube exposes your music to new, wider audiences. Even if you need to use a still image on your videos.
Twitter
Twitter is a great platform to establish communications with your fans. You can also post short embed versions of your newest tracks.
Instagram
Instagram is a great platform to show off your brand and connect with you following. Instagram stories are great to share day-to-day updates and Instagram lives are great to answers your fan's questions.
3. Track Descriptions
Tell your audience about you, your process, your story. Ask your audiences to repost if they liked it. Encourage them to share your music.
Soundcloud reposts
are very important for emerging musicians. 
4. Check Out Your Demographics
Understand how your music is performing using SoundCloud analytics. You can see important data of who (demographics) is listening to your music. This information helps you to optimize your campaigns and get closer to your listeners.
5. Collaborate with Other Artists

This is the oldest trick in the book. Joining forces between collaborators is the best way to get more exposure. It's a win-win situation. 
Remixing
This is another form of collaboration with fellow artists, joining beets together.  You can use the
charts
to find fellow musicians like you who's tracks you can make a sweet match with. Find this artist too to give constructive criticism, build solid relationships. Which brings us to our next point:
6. Interact with People
This is fans and other artists. Establish your presence and get more exposure. Repost, follow, message, and comment on others. Join groups that make sense and stay active in the communities! Be genuine about this, don't follow anyone you don't actually like. 
7. Tweak Your SoundCloud Settings (Optional)
Set your content to stream only. This limits your music virality and blocks listeners from downloading it. This can uplift your streams. 

Add content behind the paywall. You can have your singles freely available on SoundCloud while putting long-form releases in preview mode. This pushes your fans to other platforms like Spotify for example. 
8. Tweak Your SEO Too
Make it easier for your audience to find your music. Type clear titles and tags. For example: don't use "djappletree remix by vegandude" instead use something like "DJ Apple Tree (Remix) – By VeganDude. Make it easier to read, when your titles and tags are written clearly it's easier for Google to feature you on their search. 
9. SoundCloud Pro
SoundCloud Pro has tons of useful tools to improve your marketing strategy and promoting your music. You get better analytics (you can see where your listeners are coming from and who they are), you can monetize your content, and even distribute your music through distribution deals. 
Setting a Soundcloud Music Promotion (Paid)
This is a self-service that SoundCloud PRO, provides you to drive more interaction with your listeners. To make a promotion you have to: 
Name your promotion

Select one of your public, monetizing tracks

Decide if you want to use Simple or Advanced targeting
Pick a budget for how much you'd like to spend
Select your start and end date for the promotion
Choose the audience you want to reach
Check availability and add to your cart
As a result, your promoted track will ve very visible at the top of your audience's homepage. 
Last Words
So that's a wrap! The previous tips are what we believe can really make you create a difference for your music using SoundCloud. A few of these are as easy as modifying your profile settings, while others involve outreaching and take more time. Whatever your case we would advise you to take your time to try everything and help your homepage grow.
Get more plays on SoundCloud
to get the ball rolling, your audience is waiting! 
---
9 Clever Tips to Answer How to Promote on SoundCloud
SoundCloud is a great music platform for emerging musicians to share their music completely free. We gathered a few tips to tell you how to promote on Soundcloud and take your profile out from the crown and into success!
Make Music Brand Designs
---