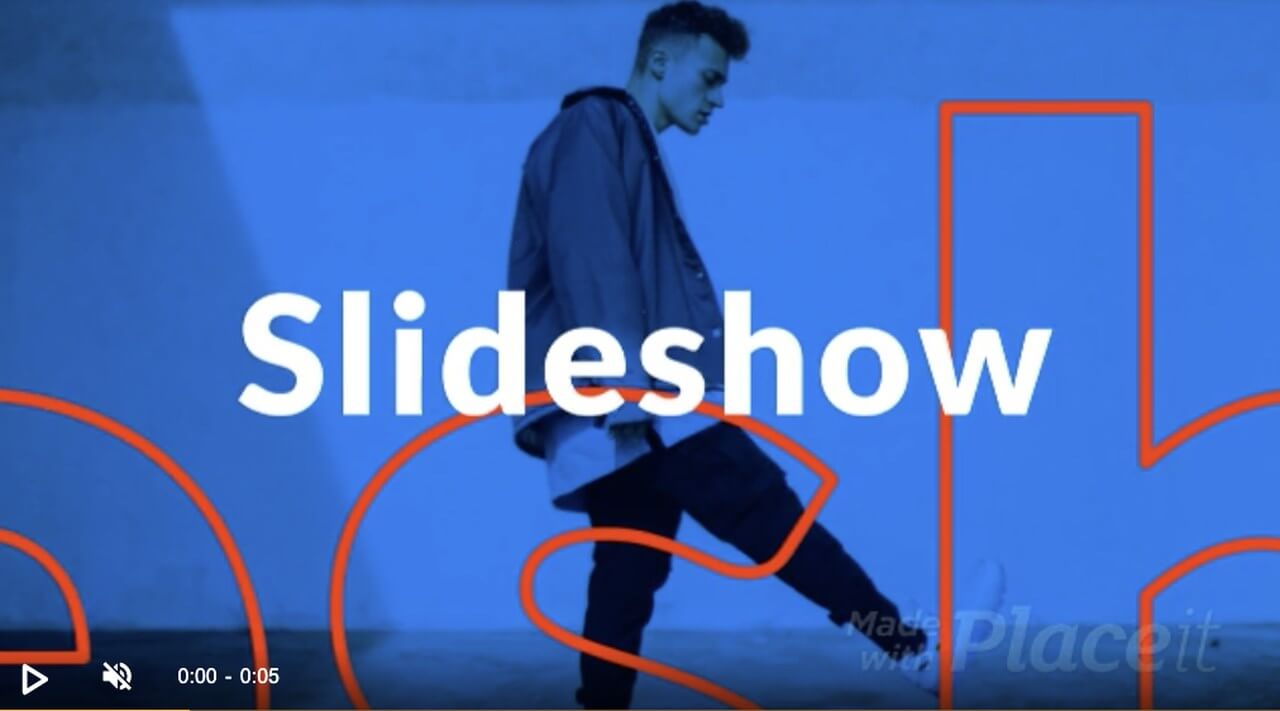 Keeping things short can really save you bundles of cash while delivering an effective, concise message. The following product videos are great examples of how brilliant this advice can be, especially when modern consumers are known for having a short attention span.  Besides catching your attention, these minimalist product videos effectively explain their product in no time.
Minimalism is a style that uses pared-down design elements and bare-bones structures. Minimalist product videos are effective for a few key reasons. For this selection, our criteria is –
Use case – There is no distracting fluff. They generally show the product's primary purpose.
Time – They are usually under a minute, which keeps costs down. Plus, as we mentioned earlier, they work for the ADHD-prone world we live in.
Setting – These videos usually use only one setting or stage.
Style – They are memorable because of their clean, simple style. They stick out in a sea of advertisements.
🎥  Learn how to use Placeit's Video Maker
#1 Knock
The video that best fits our criteria is Knock's, an app to pair Macbooks with iPhones.
The video has been deleted.
Our Criteria
Time – This clocks in at just under a minute.
Setting – An empty room with a desk and a MacBook on it.
Use Case – The video shows the app's main purpose.
Style – There is no spoken dialogue, yet you are drawn in by this. The font is clean, white, and sans-serif, a favorite for minimalist designers.  This video stays in your head even after watching it.
 #2 Paperwhite
Kindle Paperwhite for Amazon China is making some great minimalist ads. This video has 2 ads. The first half goes over what the Kindle can do and how it works. The second ad focuses on one use (skip to the 30 second mark).
Our criteria
Use case – This product video shows one main use: its dictionary.
Time – A short 30-second ad.
Setting – A simple desk with the Kindle and some paper cutouts.
Style – Like in the Knock video, there is no spoken dialogue, but it gets the point across without being frivolous.  It's still not as minimal as Knock's though.
 #3 Slim
Next off, we have Slim – The Thinnest Wallet, a wallet designed for minimalists. Naturally, their product video keeps to that style.
Our criteria
Style – This one wins in the minimalist style key point. A white clean background, sans-serif fonts, and just a few animated images.
Time – It could have been a bit shorter or used fewer words on the screen. Regardless of that, it is still just barely over a minute.
Setting – White, empty space. A minimalist staple.
Use case – It shows the product's one use: a really thin wallet.
#4 Drawnimals
This is an app for kids, so the ad is a little cuter than usual, but it still falls under the minimalist category.
 Our criteria
Time – It is only 45 seconds long, so it's short and sweet.
Use case – It shows its number one use clearly, which is drawing animals.
Style – Although there are more things going on compared to the other videos, it is still minimalist. It has some animated drawings and animal sounds since the target audience is children.
Setting – The video is set on a simple blue background.
#5 Macbook Air
Apple is known for its minimalist ads.  You probably remember the Macbook Air.
The video has been deleted.
Our Criteria
Style – This was 6 years ago, but you probably still remember this ad. That is just how good minimalist design can be when done right. The video is clean, sharp, and attractive.
Use Case -It's meant to show you one thing: how thin this computer is.
Time – 30 seconds; nothing else is needed.
Setting – Apple's classic white background.
Are you ready to make your own product video yet?
You can take away a lot of great ideas for your video. There are also many great studios you can use to get started. For example, ThinkMojo was one of the most popular studio options that we found while collecting these videos. Sandwich was the studio that made the Knock video, and they tend to follow that general style.  However, some of you may have a brilliant concept but not as big of a budget. For that,  you can use Placeit for an easy template to make your own minimalist product video for your app or website. Remember the key points of making the best minimal video: time management, showing one use case, simple staging, and an overall clean look.
Here's a quick preview
https://www.youtube.com/watch?v=_dZ0wil9V4A
---
---