Why do you want to Pause? 
To use your existing credits without accumulating new ones or being charged.
Let's say you normally use all of your credits within a monthly basis; and then for some reason you don't need to create as many mockups per month. You won't want to lose your credits but maybe you don't need them to keep coming at the time. Placeit offers a temporary solution for this issue as it allows you to Pause your subscription for a couple of months so you get time to use the credits you accumulated, and then resume to regular basis.
Pausing your subscription is also a great solution when you are looking to cut back on expenses for a few months, this way you won't be charged for the period you are under a pause.
Details in regards to pauses:
You are only able to pause your subscription once every 12 months
To pause your subscription, this has to be active for over 3 months
Pauses last for 2 months, you will skip 2 billing cycles.
Pausing will let you keep and use existing credits, no new credits will be added to the account during this period
Here's an example to make this a bit clearer:
Let's say you enrolled in a subscription January 27. By March 27 your subscription has been active for 3 months so you are able to pause it. April 27 and May 27 you won't be charged and you won't receive new credits. On June 27, your subscription will be resumed,  you will be charged and you will receive new credits.
How to pause your subscription?
1. Go to your Placeit account.
2. Click on "Cancel your subscription" at the bottom
3. Click on "Pause for 2 months"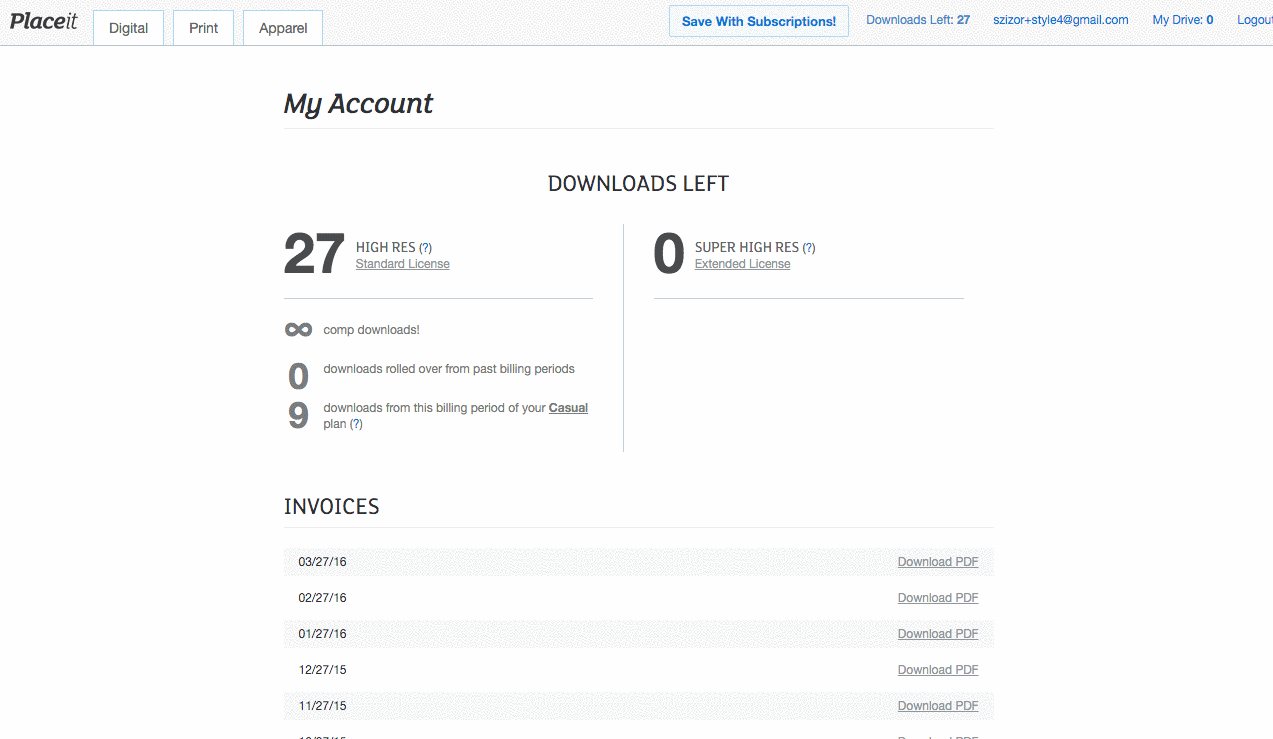 Notice how when pausing, Placeit gives you the exact date your payments will be resumed so you don't miss it.
Here's a tutorial explaining this process:
If you have any questions, please email hi@placeit.net.
---