Crop, crop, hooray! Picture this: you've finished your awesome design and want to share it on social media. The next step is to save it and let the magic happen! But wait, what if its size isn't exactly what you need? There's no need to start all over again. That's where we come in! Today, we'll go over how to resize images for Placeit. Stay tuned for the inside scoop on some image-cropping tricks!
Find Your Cropping Mojo 🔍
First up on Our List, What Is Placeit's Image Size Limit? 📷
Before you start creating dazzling visuals using our templates, there's some important info you should know. Placeit has a limit to the size of images you can upload. This limit is 7500 pixels for the image's longest size.
Does your chosen picture or graphic surpass this specification? When this happens, you'll get an error notification stating that your image is too large. Depending on your device's operating system (OS), the process to resize it may differ a little bit. No need to worry! Here's what you can do to fix it.
Getting the Perfect Fit: Basics on How to Resize Images ✂️
Mastering the art of composing your designs doesn't need to be complicated. On the contrary! We're here to make this journey easier. With this in mind, think of this as your step-by-step guide on how to resize images.
Resizing Images on Mac (OS X) 🧑🏻‍💻️
1. Select the image on your Finder/Folder and open it on Preview (it opens there by default if you double-click it). 
2. Click on  "Tools -> Adjust Size.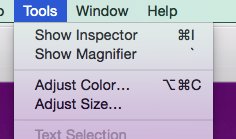 3. Change your image's largest side size to 7500px.
4. Save your image.
Resizing Images on Windows OS 💻
1. Right-click the image on your Finder/Folder and choose Edit (this will open Paint).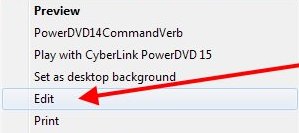 2. Select the Resize button.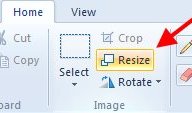 3. Change the size of the largest side to 7500px (ensure the "Maintain aspect ratio" checkbox is selected).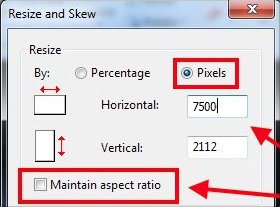 4. Save your image.
Your Creative Ally: Placeit's Image Cropper Tool 🪄
Designing, editing, and customizing… the list can go on and on when creating unique and dazzling content, especially top-notch visuals. Getting your image sizes right is crucial, especially if you use online editing tools or need specific dimension standards. 
Well, we have a little secret weapon to reveal: Placeit's image cropper tool. Before you start, remember that your image needs to be under 7500 pixels. Done? Perfect! Now, you just need to follow these quick instructions: 

Upload your file

Choose your desired size from our drop-down menu, or customize your pixel size. 

Done, you're all set!
Picture-Perfect Results: Why You Need an Image Cropper Tool ⭐️
1. Effortless Customization ✨
It's no secret that time-saving tips and tricks can make all the difference when creating content. Especially if you're an entrepreneur overseeing all the creative tasks while efficiently running your business. We know the drill; there's simply not enough time in the day.
Well, no more hassle while resizing images! Instead of manually editing each template or picture, you can precisely adjust them by selecting and cropping the desired areas. Think of it as a quick and easy image-tweaking strategy. By the way, this brings us to the next perk. Read on!
Here's the good news: there's no need to start from scratch to meet specific size guidelines for platforms or websites. Besides a dazzling array of templates and designs, Placeit by Envato lets you personalize your visuals to fit social media custom dimensions.
Take your pick and choose the perfect size for Pinterest, YouTube, Twitch, Facebook, Instagram, and so on! Not quite what you're looking for? Don't worry; you can also define the pixel size for your images and ta-da! With Placeit's image cropper tool, your pictures are ready as soon you download them.
3. Elevate your visuals 🌟
It's no secret that enhanced graphics, assets, and artwork leave a lasting impression, thus reinforcing your brand's presence and identity. On top of that, it also empowers you to connect with users through visual storytelling. Here's where the image cropper tool comes in handy as an aide for tailoring and optimization. 
For starters, you can crop images without worrying about losing quality. Additionally, consider that eliminating the unnecessary parts of a picture or graphic will reduce its file size, too. This will result in faster loading times, therefore enhancing web performance. All in all, it's a win-win!
✏️ Ready to level up your content game? Check out how to choose the best fonts logos for your designs.
Last Words: Cropping, Simplified 😉
As elevated and unique content has become a must for brands, knowing how to customize and tailor your visuals is a top-notch ability. With a cropper tool, you can frame what you've envisioned for your images perfectly. Plus, you'll also get to do it in seconds! Simple as that. 
So, now that you've got all the basics of how to resize images, it's time to let your skills shine through and craft some stunning content! Remember, whether you're a content creator, business owner, or entrepreneur looking for fresh ideas, Placeit by Envato is your artistic sidekick for all things visual. Browse through tons of incredible templates, designs, and mockups, and join us on this creative journey. Your next masterpiece is just a few clicks away! 
P.S. Do you have any additional questions or comments regarding how to resize images with Placeit? Feel free to share them and join the conversation below! We'll be glad to help. 😃
🌟Let's take your inspiration to the next level! Get the scoop on how to elevate your designs and boost your brand's presence.
---
---