Stand out with a Solid Industrial Logo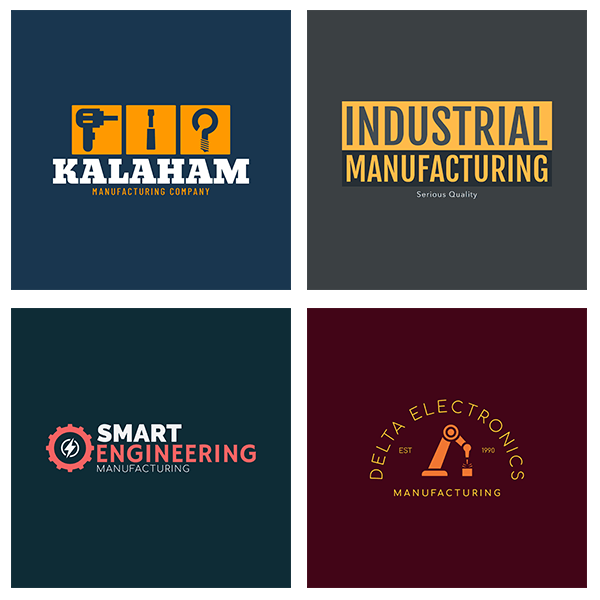 The manufacturing industry in the United States is huge and makes up a significant portion of the country's GDP, so it's no wonder new businesses are constantly popping up in this market. In 2016 this industry produced 2.18 trillion dollars of the country's economic output and employed about 12.5 million workers, so it's safe to say that this industry is an important one. Since there are so many different niches included in the industrial sector, there are plenty of opportunities for your burgeoning manufacturing business to succeed. To get it started on the right foot, make sure your logo will be able to attract the clients you're after.
Why Your Industrial Logo Design Matters
We understand that manufacturing and industrial businesses don't deal with consumers directly, but that doesn't mean your logo won't need to be appealing. In fact, your industrial logo will still need to attract clients and potential business partners, just not the ones in the commercial market. Without a professional logo that reflects the value of your work and the professionalism with which you run your business, you may not have a very easy time establishing business deals. There's no doubt that the work you do is valuable, but potential clients need to understand this before they even meet you. As you design your industrial logo, keep in mind that it should reflect the industry you're in through the graphics, colors, and shapes included in it.
While your logo does represent your company, there are other branding assets to think about as well. Not only will your logo have to represent your company, but it will also have to look good on business cards, flyers, ads, and any other printed or web material you plan to create. Think about how icons will look when sized down, how colors will translate to black and white, and how your logo will look on different materials.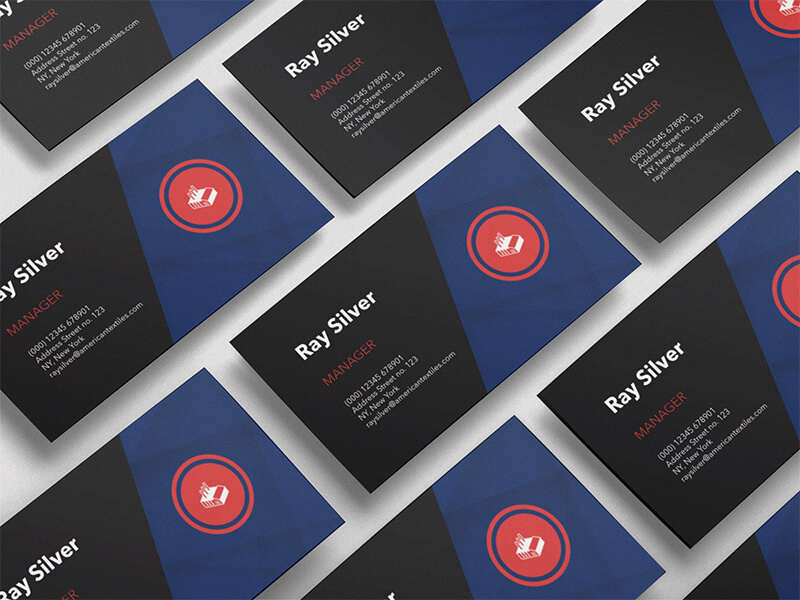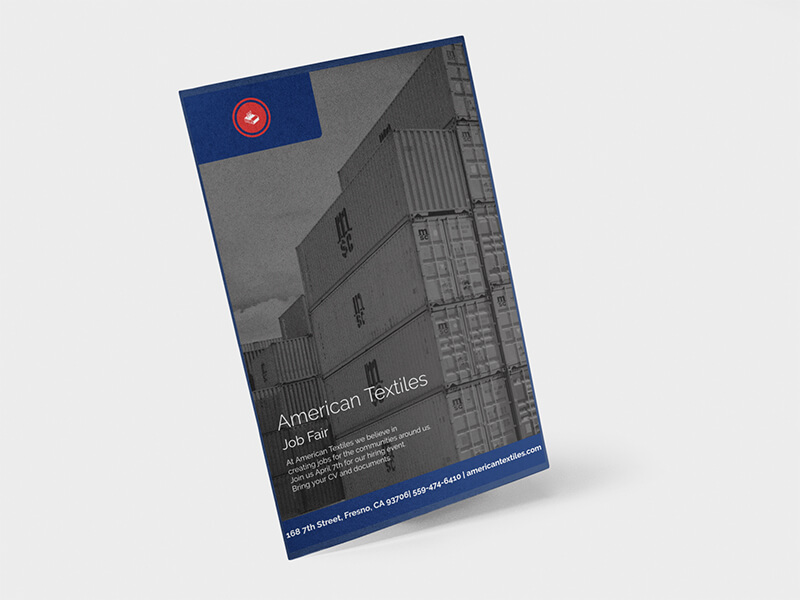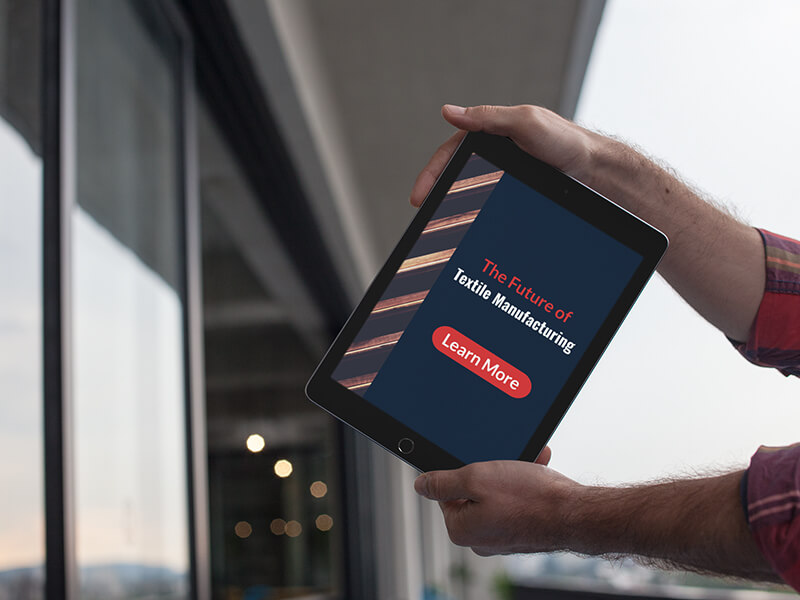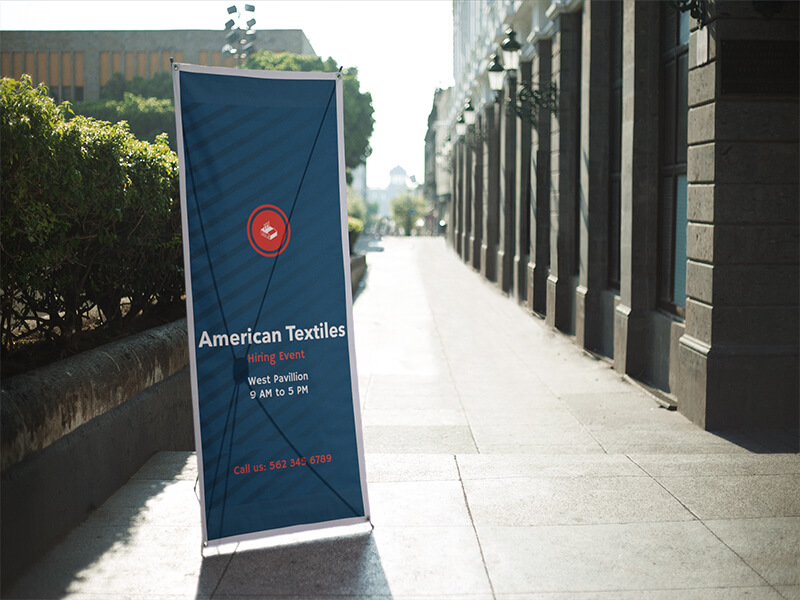 Business Card Maker For Corporate Businesses
Flyer Maker For Business Events
Banner Maker For Business Events
Logo Inspiration for Your Manufacturing Brand
Designing an industrial logo may seem pretty straightforward, but if you don't want a bland and boring logo, you will have to put a bit more effort into your design. Before you get scared away, we promise that designing a creative and appealing logo isn't hard with the right tools. No matter what industry you're in, you can create a professional logo that doesn't blend in with the competition. Check out these awesome-looking logos for the design inspiration you're after.
Textile and Apparel Manufacturing Logos
The textile industry focuses on transforming fibers into fabric that is then usable by other commercial clothing producers. For these types of logos, stick to corporate colors and graphics that represent your line of work.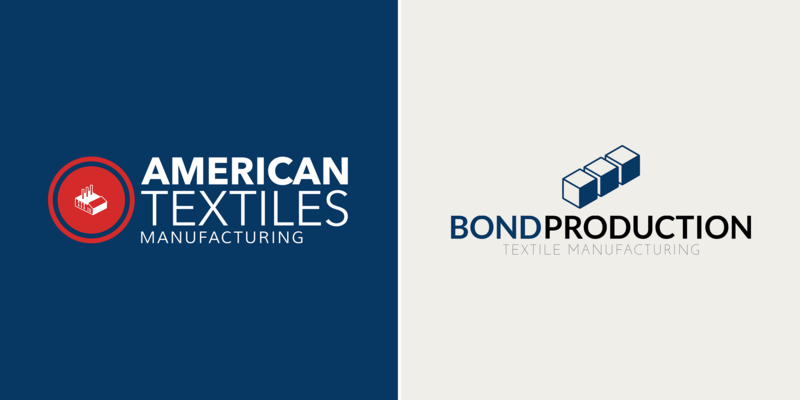 Petroleum and Coal Manufacturing Logos
In this industry, heavy machinery and chemical processes are used to transform crude materials into usable products. For your logo, graphics reminiscent of these types of processes will farewell. Consider your color choice carefully, especially if you want clients to know you're an eco-friendly business.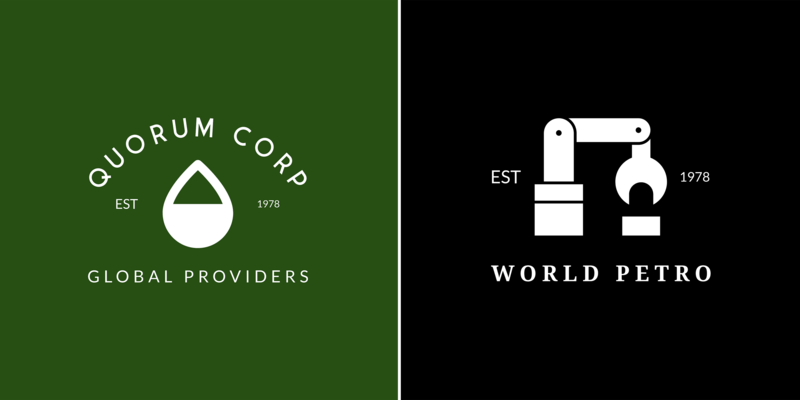 Computer and Electronics Manufacturing Logos
A sharp logo will be perfect for a computer and electronics manufacturing industry logo. Keep your logo simple, modern, and to the point. This industry is highly competitive, so you'll want your logo to stand the test of time.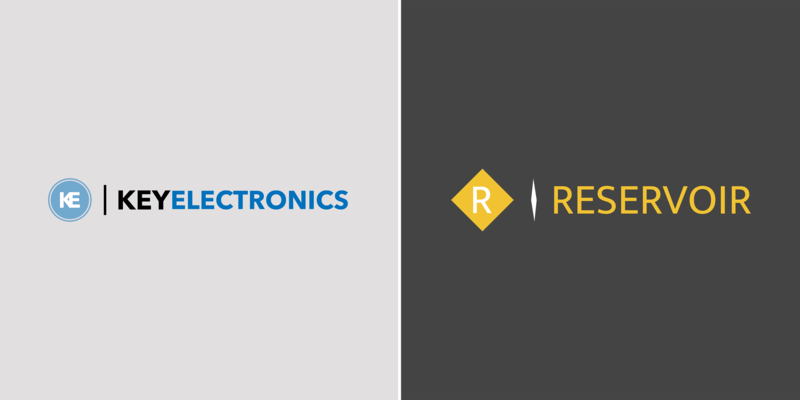 Plastics and Rubbers Manufacturing Logos
Plastics and rubbers manufacturing can cover a variety of products, so a logo that is broad and all-encompassing will work well when branding your business. Your color palette should be appealing to customers and your business name should be clear.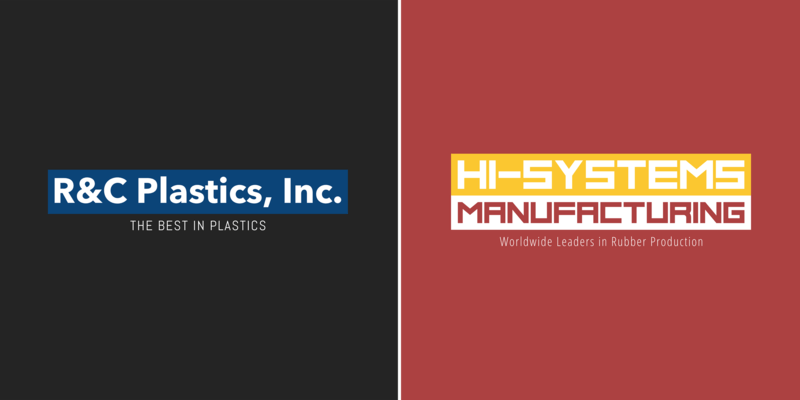 Machinery Manufacturing Logos
For businesses that produce heavy machinery, a logo that reflects strength and reliability will be essential. No matter what type of machinery you manufacture, your logo will have to show that your products are of quality. Stick to solid graphics that show your strengths as you create your logo.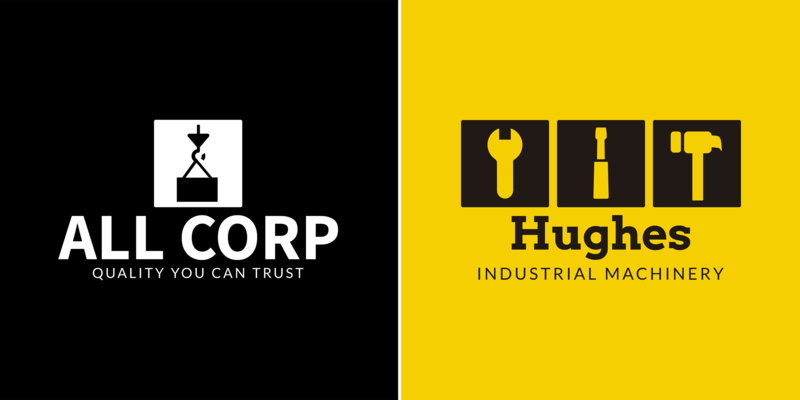 How to Make Your Industrial Logo
The idea of designing a logo can cause anyone without a design degree to stress, but there's no need for that. No matter where your strengths lie or what your background is, there's no doubt you can create a professional business logo for your industrial brand. Placeit has tons of industrial logo templates you can use to design your own logo in just minutes. These templates are perfect for the manufacturing industry because they include industrial graphics and professional fonts, and they encompass a number of industries, including manufacturing. In just a few clicks, you'll have a brand-new manufacturing logo that you can use to promote your business. Don't believe us? Check out the video below to see just how easy it is to make a custom logo using Placeit. If you need to make a business logo for a similar type of business, check out all of Placeit's service logo templates -such as a moving company logo – to find the perfect one.
Create Your Industrial Logo in Seconds with Placeit
If you have a great business idea that you know will be a huge success, don't let designing a logo slow you down. With Placeit's logo makers, you can design a great logo for your industrial or manufacturing business. It literally only takes minutes to design your logo, so why not do it yourself? Stand out above the competition with the logo and business assets you're after with Placeit's subscription. This means that for one low price, you'll have access to business card makers, ad makers, flyer templates, and much more. You have nothing to lose, so why not give it a try?
Don't forget, we also have logos for other service industries, like landscaping logos or real estate logos, so you're sure to find what you need!
"Creating my industrial logo was so easy with Placeit's logo templates!"
Debbie Tran 5/5
---
Design Your Industrial Logo With Placeit
If you're looking for the perfect logo to brand your industrial or manufacturing business, Placeit is the perfect tool for you! You can create a professional industrial logo in just minutes with Placeit's logo templates. Make your business stand out with eye-catching business assets which you can also make using Placeit's design templates. Check them out for yourself!
Design Your Industrial Logo Today!
---