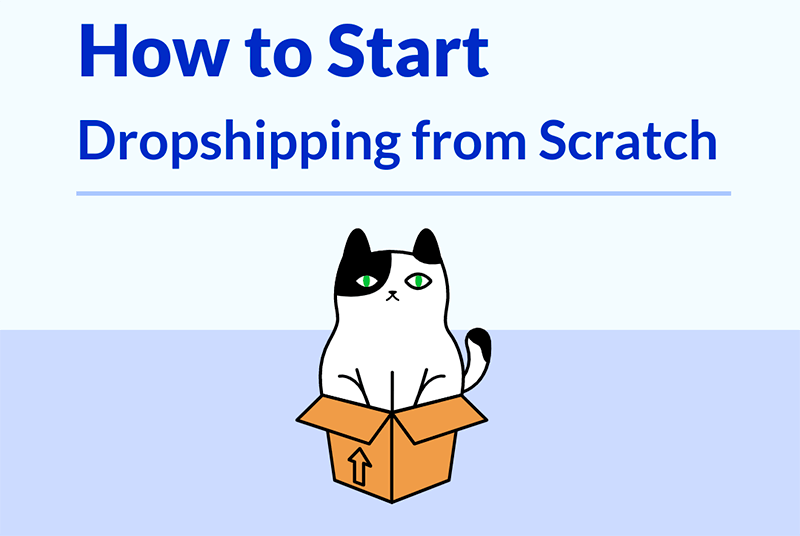 With the exponential growth of marketplaces like Amazon, eBay, Etsy, and others, starting a dropshipping business nowadays is a great idea! Dropshipping is an extremely popular business model in 2020 and will still be in 2021, and there is a good reason: Dropshipping is, without a doubt, the easiest way to sell online! And this is why we are to tell you how to start dropshipping from scratch! 
How Does Dropshipping Work?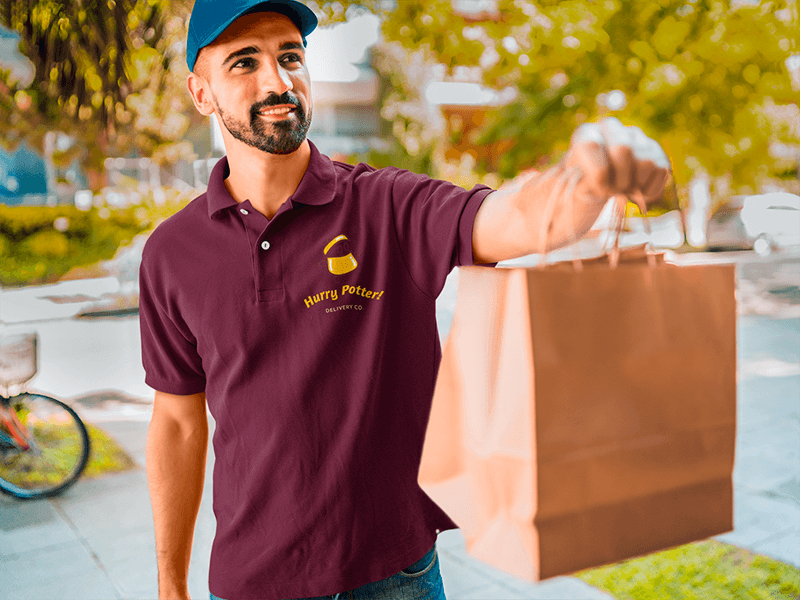 What is Dropshipping?
Dropshipping is a great business model for any seller online because it allows you to sell your products without having an inventory! This also means you don't need to pay for products upfront. Third-party suppliers are in charge of producing and delivering your goods.
Benefits of Dropshipping
No warehouse expenses

No inventory

No shipping 
Starting a dropshipping business is a great way to start your own business: entrepreneurship! The way you make money is consumer pays for full price, you pay the supplier's retail price, and the rest is your profit! 
Now, it's not all as easy as it sounds. As a dropshipping owner, you are responsible for creating your own brand, marketing, and website. Just like many other businesses, dropshipping also involves a long time commitment to see great results. You can't expect to become rich in the first month. You'll need to invest a fair amount of time to see great results. 
A Few Numbers to Get You Hyped
About 33% of online retailers use dropshipping as their business model.

Dropshipping accounted for 34% of products sold on Amazon in 2011. That's $14.2 billion of drop-shipped products!

The average profit of a manufacturer that dropships is 18.33% higher than a manufacturer that uses traditional retail models.

Global eCommerce sales projections show a growth of up to $4.48 trillion USD by 2021.

84% of online sellers say that establishing positive relationships with dropship suppliers is the number one roadblock to starting an online business.
How Much Do Dropshippers Make?
As with any other business, earnings vary a lot, but you can take a closer look at a few examples of Ali's express case study. Dropshipping can really be a profitable business because you don't need to own a stock of your products. It's low risk, and you can get a good profit margin if you choose the right suppliers.
Convinced yet? Ok, let's review the 7 main steps on how to start a dropshipping business:
8 Tips to Start a Dropshipping Business
1. Do Your Market Research
Finding out who your target is and creating products for them is called niche dropshipping. For example, let's say you choose to target the Yoga community with awesome clothing products, selling pop sockets for phone owners, cute dog clothes for all pet lovers, and so on, etc.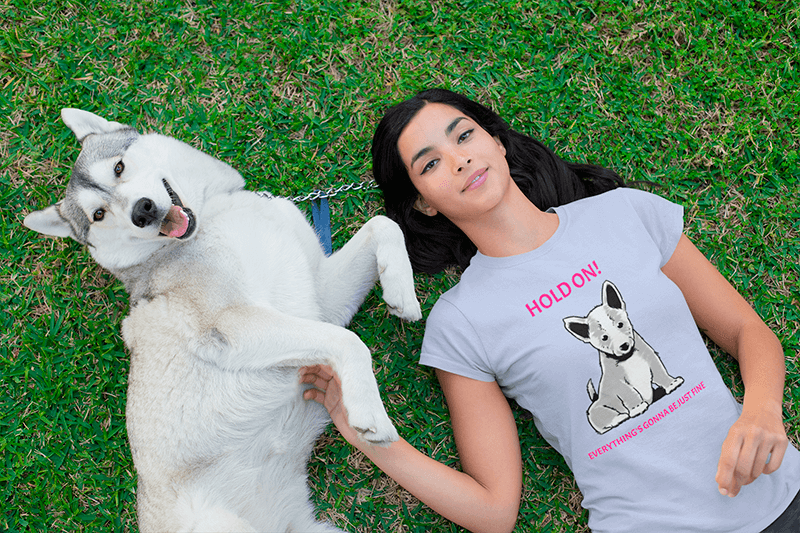 There are two main aspects to choosing the right niche for you. First, we advise you to choose a niche you are passionate about! This will help your creative juices flow when thinking about your product designs. 
The other part is choosing a niche that is actually profitable, and this involves market research. You must look into your locations, your competitors, trends to follow, and more in order to come up with the best product ideas for your niche. 
To help you out, Shopify has published a trending product list you can look at. You can also use Google Trends to get more ideas on what to create for your consumers, search for a product you intend to sell, and see what its popularity is. This will also give a good idea of who your highest competition is. 
✅ Pro tip: sometimes choosing a product that is not easily found locally is also a great idea.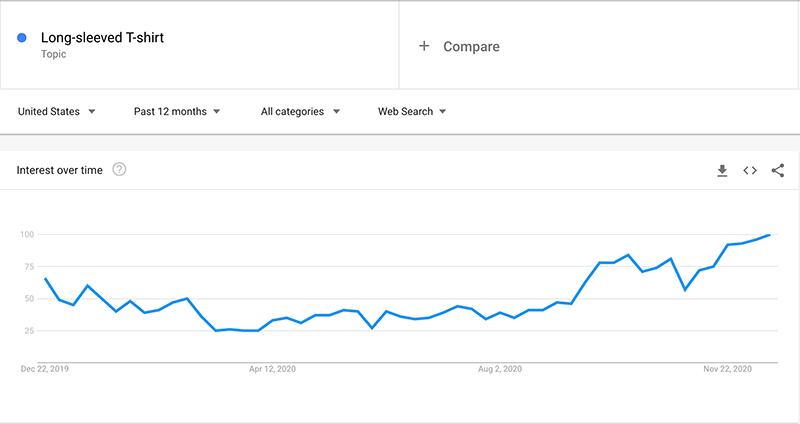 Check Out Your Competition
To take a pick on who and what your competition is doing. For starters, you can make a Google search. Use your keywords in your search to see your top competitors. They are on those top places for a reason; they must be doing something right! Remember also to check out their social media. 
Checking out your competition is an essential part of anyone's marketing plan. You can use tools to help yourself, like Alexa and Similar Web. Another great way to check out your competition is to sign up for their email lists to see the updates. 
The idea isn't to copy their work but to analyze their strengths and opportunities to target those avenues in your own business. For instance, you can compare prices, products, designs, promos, and more. 
Dropshipping SEO
Use a keyword tool to find the best keywords to describe your products and optimize your website. There are several options when talking about SEO tools: you can use Google AdWords, Semrush, ahrefs, and others. Consider adding a Google extension like Keyword Surfer to see keyword volume while you are searching. You may also want to use Oberlo to see the product's volume and decide if your idea will be worth it.
📦🤑 Still not sure which products will be a hit in sales for 2023? In that case, predict the future by reading Best Dropshipping Products to Lift Up Your Sales in 2023
2. Dropshipping Suppliers
You can find yourself a great supplier using a supplier database like Alibaba, AliExpress, or Oberlo. Additionally, you can also read our Best Dropshipping Sites for Your T-Shirt Business 2020. 
Choosing your supplier is kind of a big deal, so take your time to make an informed decision and choose. This step is critical to the success of your business. To help you make a perfect choice, you can place a sample order to see the results for each supplier. Consider comparing aspects such as shipping times, product quality, and packaging. 
When trying out a supplier, make sure they have the experience, they are legit, their delivery fees are decent, they provide fast shipping, have quality products, and they have great referrals.
3. Design a Logo
Remember, your logo is everything! Your buyers will remember you and identify your brand by your logo. Your logo will also open up the whole possibility of branding material to promote all over the Internet. It's basically the centerpiece of your whole business identity. 
Using Placeit's logo maker templates you can create your own business logo in just a few seconds and right in your browser.  Here is how it works:
Choose a template that goes with your business description.

Once in a template screen, you can customize your logo template by adding your own brand's name and choosing color, fonts, and graphics, until you get an original design.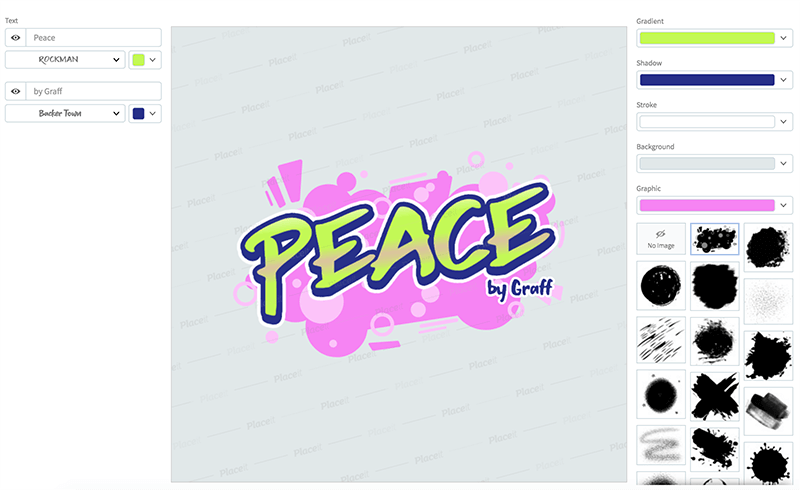 Once you are done, you can simply download your design to receive a high-quality PNG or PDF file and share it right away!
4. Develop Your Brand
This means putting your brand throughout all your brand experience: your social media, your products, your websites, your packaging even! 
Same as our previous point, by using pre-made templates, you can create all kinds of brand assets for your business in seconds. You'll need no design experience or special software.
5. Build an eCommerce Store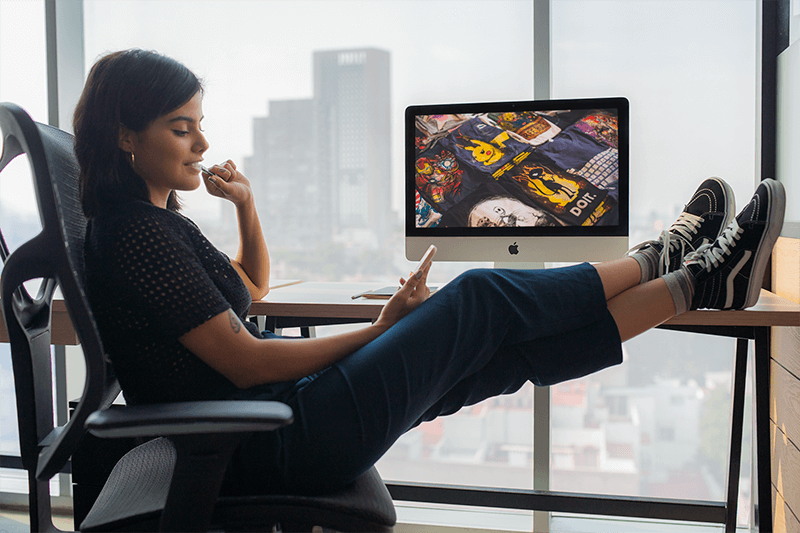 Next, you need an eCommerce platform to send traffic to, sell your products, and process your payments. You can build a website from scratch, use a template, or use a site like Shopify, which is designed for dropshippers like you. Building a store with Shopify is really easy, and you can choose from a variety of templates.
A Few Things to Keep in Mind About Dropshipping Websites:
Your domain name is very important, so you need to do your research and make sure your brand's name is available to use. Buy your domain as fast as you can! 

A great user experience might get your customers to come back, so you should really work on delivering a great UX from the very first time. This includes mobile, of course. 
Remember, you can also upload your products to popular marketplaces. However, consider they will charge a fee. The good news about marketplaces is that they already have tons of traffic and high-intent customers all the time! All you have to do is set up an account. 
Amazon is the most popular online marketplace; it is said to have 300 million active users. 

eBay has over 171 million active users with 1 billion products listed across 190 different markets. 

Etsy is said to have 54 million members, 2 million active sellers, and about 32 million active buyers. 84% of sellers are female! Etsy has established itself as a more trendy online marketplace with a focus on arts, crafts, homeware, and handmade goods.
6. Market Your Store! (Our Specialty BTW)
Focusing on your marketing efforts at the beginning is crucial to ensure your dropshipping business's success. Plus! Digital marketing makes it easy and approachable for many people. 
It's time to make your dropshipping store stand out from the competition. Marketing your brand means using every tool you have available to promote your brand, your products, your sales, your collaborations, and more! Let's go over a few ideas to market your brand in the wild:
Paid Ads
Nowadays, you can put ads on almost every social media, your own website, and the internet, in general, using Google Ads. 
Two things to keep in mind to develop a successful ad campaign. One: create appealing banner ads! There is a lot of experimenting involved to get to the perfect banner composition. Is it a product image, is it a model wearing your product, or is it an influencer post? With every experiment, you'll get more insights into which ad style captures more attention and converts the most. 
Influencer Marketing
People trust people, so negotiate a win-win situation for you. If you can't pay, you can offer an affiliate commission. This might even motivate them to really promote your store. Later, you can use affiliate tracking software to keep up with the results.
Content Marketing
Send traffic to your websites using your social media, YouTube channel, or even a blog. Share valuable content with your potential buyers to capture their attention. 
You can see your content competition using tools like Buzzsumo.
Seed Your Website
Join groups and forums of people who might be interested in your products and share your information. Try to answer specific questions or share your website with people who are actually looking for something like it. People don't pay attention to nonsense advertisers. 
7. Evaluate & Optimize
It's important for every marketing project to take your time to evaluate your results and make improvements. There is no secret marketing formula for your business. Only you, as an owner, will notice what's working for you! 
It's super important that every now and then you also evaluate your website's performance in order to keep optimizing for the best results. Testing and optimizing should be a constant process. 
Use your data to analyze. Each social media has its own data tracking. Moreover, you can also use a platform like Google Analytics or Search Console linked to your website.
Bonus: Smart Passive Income Ideas to Explore!
Are you looking to complement your dropshipping business with additional money-making avenues? We've got you covered! Here are 4 smart passive income opportunities we've put together for you to venture into and get your numbers rising. Without further ado, let's check them out:
Sell POD products. 

From trendy apparel like

t-shirts

and

hoodies

to cool merch like

mugs

,

phone cases

, and

bags

, POD caters to various products. As an entrepreneur, this allows you to reach a wider audience through personalized items and high-quality designs. For example, you can customize your products to specific niches, events, or seasonal holidays for a year-round appeal. 

Become an affiliate.

Remember that product you loved and recommended to all your friends? Well, it's time to make money off this! Consider joining an affiliate program as an associate. This way, you can earn a commission each time someone purchases goodies you advertised through your affiliate links. 

Start a YouTube channel.

Eager to become a content creator? Well, this might be the platform for you! Besides the opportunity to reach a worldwide audience, YouTube allows you to monetize your channel through different options such as ad revenue, memberships, or setting up a Merch Shelf. Moreover, well-optimized videos can continue gaining views and revenue long after posting them. This makes it a great form of passive income.

Create your own blog. Are you a word wizard looking for the next big gig? It's time to dust off your skills and get your creative mojo on. Starting a blog on a niche you're passionate about allows you to share your expertise with fellow like-minded readers. Once you've built an audience, you can explore income opportunities such as sponsored posts, display advertising, or adding affiliate links!
Whatever strategy you choose, remember success doesn't happen overnight, even with smart passive income. So, maintain a consistent workflow, track your progress, and stay updated on the latest trends related to your niche. It's all about setting goals, learning, and adapting. Best of luck! ⭐️
Let's Wrap It Up!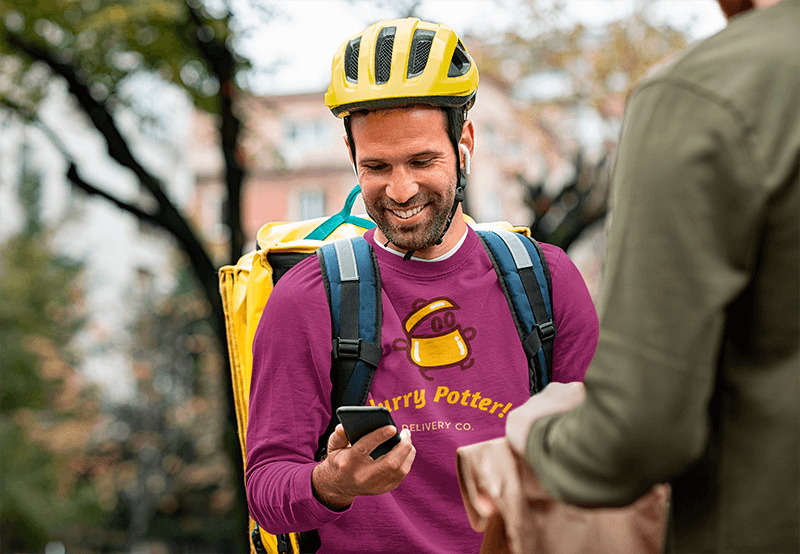 Dropshipping can be a great business if you are looking either for a side hustle or a full job! You don't need to own any stock to sell your designs. 
Choose a great supplier to manage your production and shipping. As a brand owner, your job is to create amazing products and develop an online store to sell them on! You can always join popular marketplaces and sell there too! 
Update your website continuously to make improvements. SEO is another place where constant improvement can be done. 
Keep up with your customers. Remember, customer support is quite important to ensure they get a great experience from buying your products. 
And that's a wrap! What are you waiting for to start your very own dropshipping business! What do you think? Feel free to reach down for any questions, and we will help you as fast as we can! 
---
How to Start Dropshipping
Learn how to start dropshipping from scratch with this extensive guide. We give you the best tools to research your market, get on with your websites, choose the best suppliers, and create amazing branding assets to promote your shop!
Use Mockups to Promote Your Products
---