Let Everyone Know It's Your Big Party with Bachelorette Party Shirts!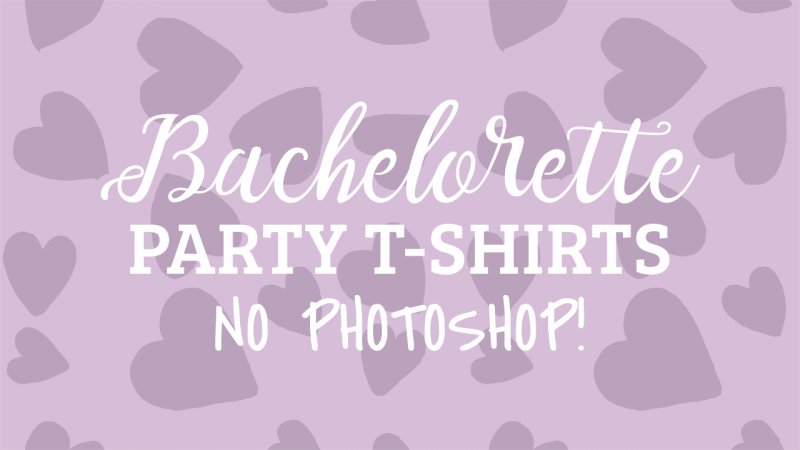 Ready for the big day? If you are getting married soon, or are friends with someone who is, you probably know just how important it is to have the perfect bachelorette party before the wedding. I mean, it's the bride's last night out with the girls before tying the knot!!
And you know what's a must for your bachelorette party or trip? Matching bachelorette party shirts! All the bridesmaids need to have their own custom bachelorette shirts. Think about all the amazing pictures you guys can take at the club, at the beach or pretty much anywhere you go!
Sounds amazing, but you probably have a thousand other things to think about besides making bachelorette t-shirts, right? Well no need to worry, in this post I will show you how you can design your very own bachelorette party shirts in seconds, without any design skills and straight from your browser!
✨ If you're stressed about other important wedding items, like invitations and your save-the-date announcement, check out Placeit's wedding templates and get it all done with minimal work!
Why bother learning Photoshop, Corel or Illustrator when you can use a t-shirt template to design your own bachelorette shirt? Placeit has tons of tshirt templates, but there's one specifically designed for making bachelorette party shirts. What's so special about it? The graphics, fonts and backgrounds are preselected for this particular theme so no need to search anywhere else for that fancy scribbled font or heart shaped pattern.
Just visit Placeit > Design Templates > T-Shirt Design Templates > Bachelorette Party T-Shirt Designer!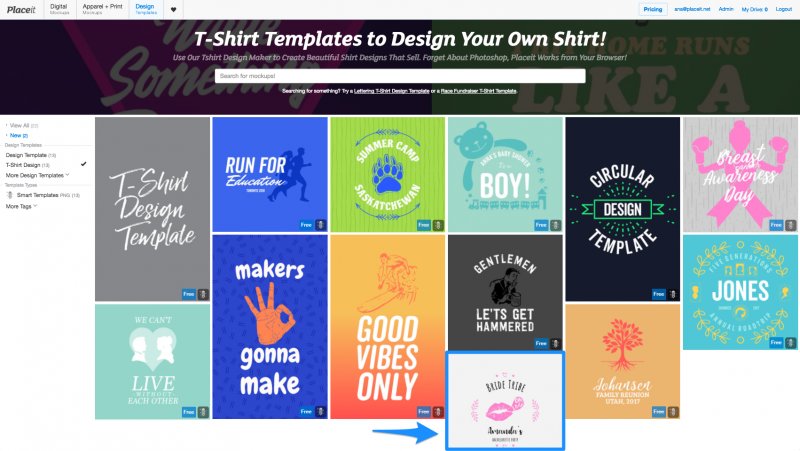 #2 Customize the Tshirt Template with Your Text
The best part about this bachelorette party tshirt template is you can totally customize it to make your design relevant to the bride, the wedding and the bachelorette party. To add your own text, all you need to do is type it on the text fields on the left side of the screen, it will be automatically added to the design area.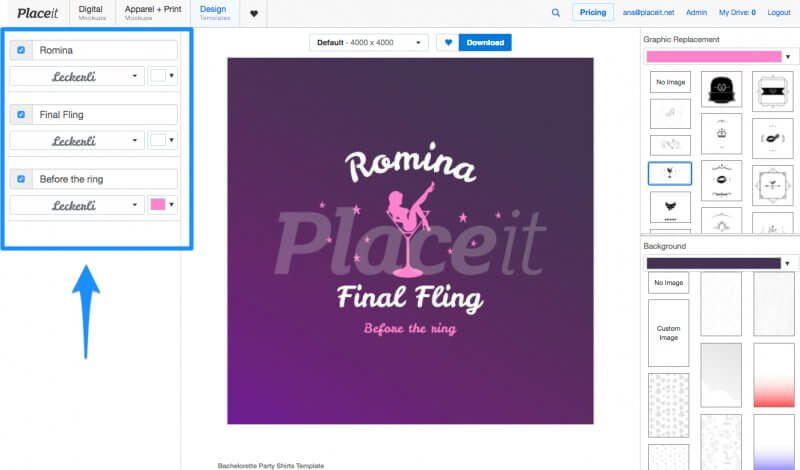 After typing your design you will also be able to choose from a wide selection of fonts to make sure you pick the right one. There are lots of preset options, all of these have been set out for you by our team of expert designers in a way that they match one another. Just click on the one you like and your text will be automatically switched to it.
Change the color of your font depending on the color in which you will choose to print your bachelorette tshirts, you have three different methods to select a color:
choose one from the color grid
use the color picker
type or paste an existing HEX code – this comes in real handy if you want to use the exact same shade across all your merch.
#3 Give Your Tshirt Design Some Personality with Graphics
Hey, don't worry. You don't need to search the web for free icons and graphics that happen to have a commercial license that will allow you to use them to print them on a t-shirt. And you don't have to be and artist or designer either to draw your own, Placeit has taken care of every detail for you to simply customize the design so no need to worry about that.
The graphics replacement area is located on the top right side of the template. This bachelorette party template comes with built in clipart graphics that allow you to click on the icon you like to add it to your design without the hassle of searching for graphics online.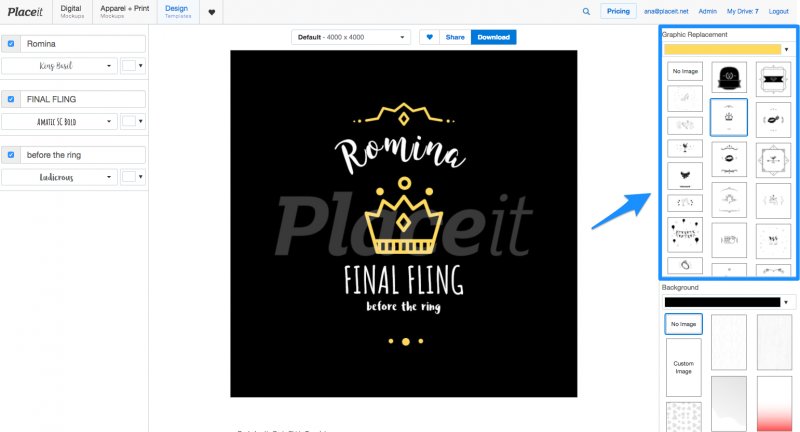 And after selecting the one you like, your text will change to be repositioned in a way that will make sense with the image. No need to have any kind of design knowledge or skills to have a great looking design, the template will take care of it all for you.
Below are a couple of examples of these great images, note how cute they are and how they all relate to a bachelorette party!! Also see how the text lines change their proportions according to the images, just like magic!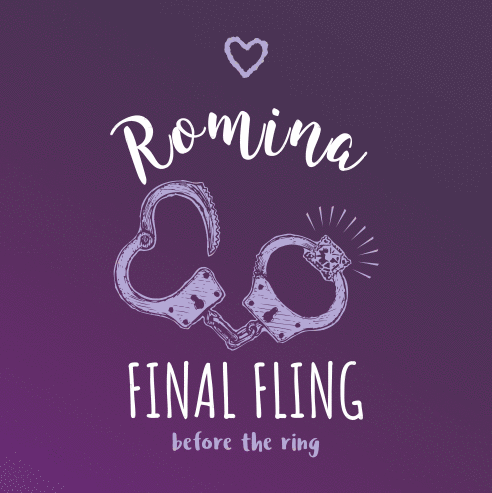 Now, after you've selected the perfect image to accompany your text for the bachelorette tshirt, it's time to download the design with a transparent background. Why? Because this is the file you need to upload to any POD (print on demand site) or to send to your local print shop in case you are opting for screen printing, sublimation, or DTG.
Luckily, Placeit lets you download your t-shirt design in a transparent background super easily, all you need to do is check a box, really!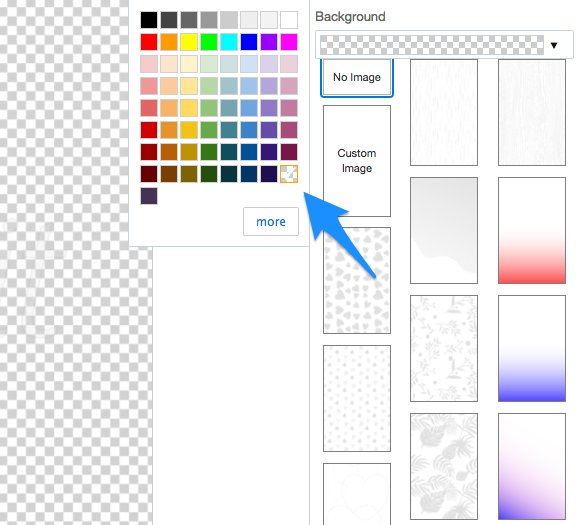 Alright, you've downloaded your tshirt design in a transparent background and that's ready to send to the print shop or to a print on demand online service, right? Well that's not the only use case for your wonderful bachelorette party design! There are lots of backgrounds, patterns, photos and colors you can make use of as well to give your design some extra personality and download it with a background to use it somewhere else.
TIP: after customizing the design with the background you like the most, go ahead and select the size option that will work best for your outlet. Let's say you are posting this design on Instagram? There's a specific size for that. Pinterest? We have one for that as well! This comes in real handy because each social platform has different sizes and proportions, and this way you can guarantee your design will look its best on every platform, and you don't need to use Photoshop to resize!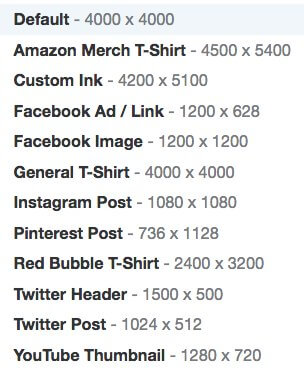 Want to see how a finalized bachelorette party design looks like in real life t-shirts? Check it out below!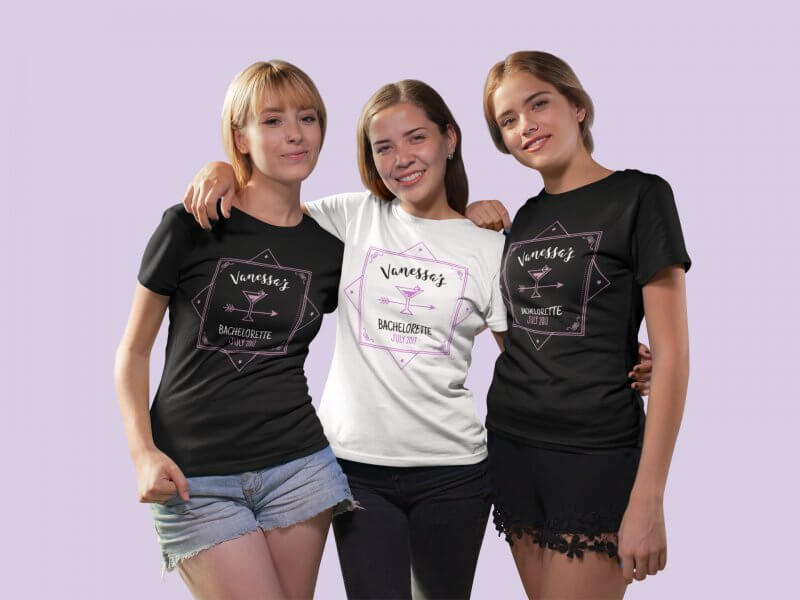 In case you want a step-by-step walkthrough on how to make your bachelorette shirt designs, I even recorded a tutorial for you guys! You will find the video below.
What Are Some Bachelorette Party Ideas to Use My Tshirt Design?
With bachelorette parties, the sky is the limit! I mean, there are lots and lots of different ideas for making your party memorable, from printing out the right invite, to hiring the yummiest catering and giving all your bridesmaids and attendees a customized tshirt with the bride's name and wedding theme. Here are a couple of ideas to get you started and hopefully give you some inspiration for your very own bachelorette party success!
It all starts with the cutest invitation, use your design to print customized invites for the party!
Is your bachelorette party a beach getaway? Flip flops are a must!
And what about carry-all tote bags that will let everyone know you are all celebrating the bride?
Tank tops! Why just print t-shirts when you can print both t-shirts and tank tops and have several bachelorette party outfits.
Embroidered hats are a great option that will fit all!
Pins or buttons are a super cute way to support the bride even after the wedding, these count as souvenirs!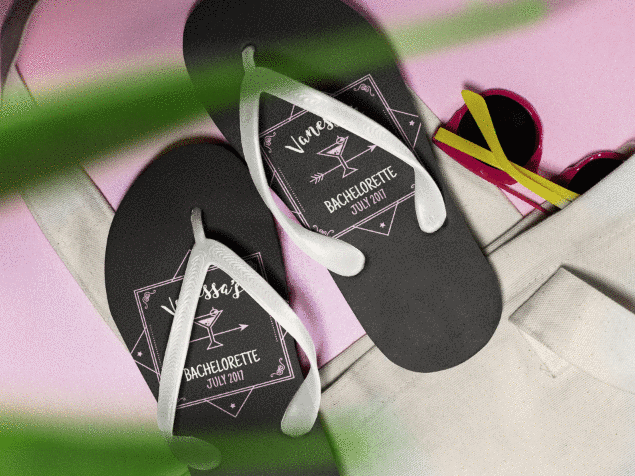 Do you have any more ideas in mind? Let me know in the comments! We want to know what has worked for you in the past to make an unforgettable bachelorette party!
Don't forget to visit Placeit to create all of these amazing product mockups and of course, lots and lots of t-shirt designs!
---
---