Generate Extra Earnings for Your Brand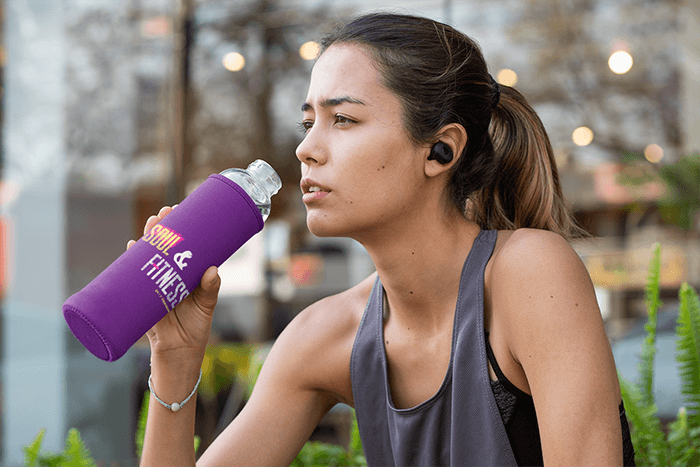 Mockup of a Fit Woman Drinking From a Bottle in a Koozie
We've all experienced brand merchandising at some point. Whenever you see some awesome merchandise with your favorite coffee logo or a water bottle with your favorite natural park. There are many ways to extend your business into the branded merchandise game. This is a great way to make extra money for your brand and get it out there. So if you'd like to know how to create merch and sell it online effectively, you've come to the right place! 
What You'll Find: 
Before thinking about creating merch, you have to think about your brand. First, ensure that your brand has a good foundation. No one will want to buy from you if they don't agree with your brand. When you already have an audience and a solid brand, it's time to get a little creative and create merch! Make some extra money for your blog, your YouTube channel, your stream channels, or whatever business you run!
With promotional products, you can easily increase your customer reach. Plus, this is a great way to engage with your followers. Selling branded merch can give you an extra income but it is also a great brand exposure!
If you don't have a business, but rather a personal brand, you can also make your influencer merch. For example, if you are a gamer and want to promote your channel, using branded merch is a great way to promote your channel, your team, and more. 
A Few Numbers On Youtubers
A few facts should be considered when trying to estimate how much you can make from your merch like your audience size, the quality of your products, their price, and more. Let's see a de number in the case of YouTubers who had decided to branch out into the merch industry too!
Let's see an estimate of how much these YouTubers make from their merch every month according to sellmerch.org:
PewDiePie: $6,834,645
Dude Perfect: $2,957,950
VanossGaming: $2,281,315
DanDTM: $2,207,725
JuegaGerman: $1,956,575, etc.
So to answer your question, yes, making merch is probably worth it.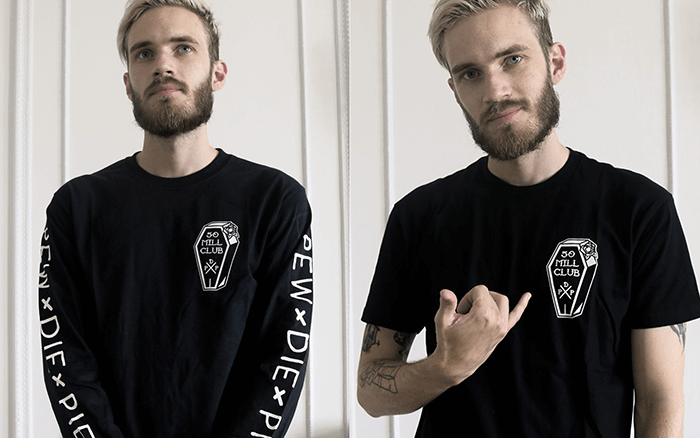 Research Your Audience
You probably know your customers pretty well by now. Make merch that they will actually get use of! Research which part of your audience is most likely to buy this merch from you. The best products you can do always will have functional features. 
You can always ask them directly if they would be interested in your merch. Or announce some product coming up and measure the response!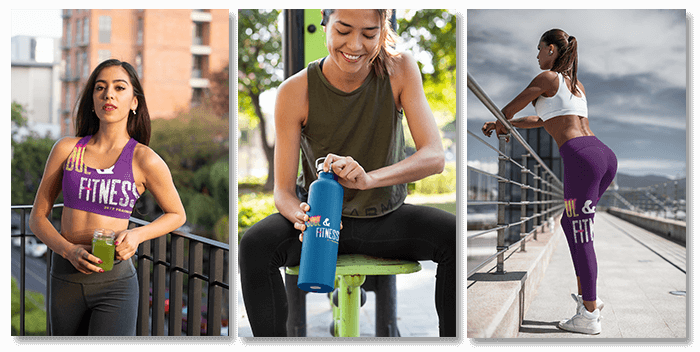 Choose the Right Product
Increase your fan count by offering merch with which they can show their support for your brand. You can make t-shirts, hoodies, mugs, bags, phone accessories, water bottles, anything! Don't try to go all trendy, remember trends go out of style. Stick to your audience research so that you can create and sell merch that your users will actually use.  
When you've chosen the right product, you can go on and think about the right platforms to launch your campaign: social media, your website, an online shop, etc.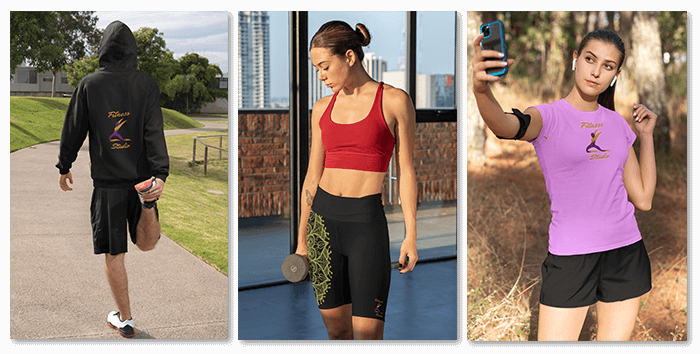 What Is Your Goal?
There are a few many goals you can have in mind when deciding to sell merch featuring your brand. Let's see a few:
1. Brand Exposure
Get your brand out in the open with awesome merch to catch the eye of your consumers. You can make money while promoting your brand with useful products.
2. Help a Fundraiser
You can raise funds for a cause on your own or make a collaboration with other brands and offer branded merch to raise money for a good cause.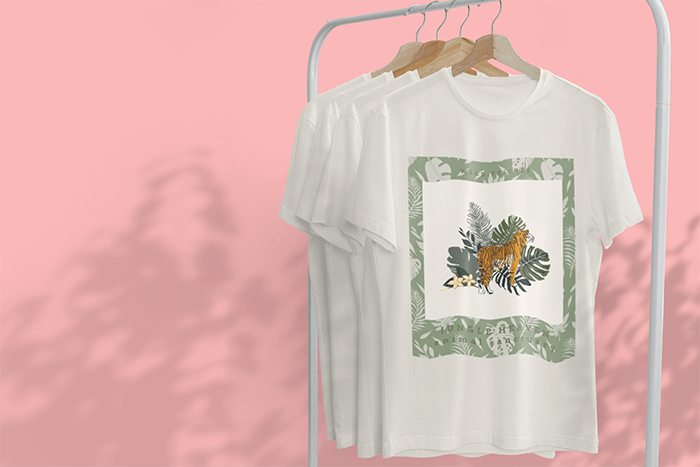 Mockup of a Hanging T-Shirt Featuring Tree Shadows
3. Fund Your Next Project
Get help from your consumer to fund your next project and sell merch online. Tell them about your project, if they like it, they will be more likely to help!
4. Gain Extra Cash
And last but not least, simply make extra cash with your merchandise designs and enjoy all the benefits.
Now You Can Make Merchandise
When designing your merch remember to use your brand guidelines: colors, fonts, style, etc. You can even change collections by using different color palettes. 
Merch your catchphrase, collaborate with other influencers, gamers, etc. Make merch to commemorate your milestones! Get creative and avoid just slapping your logo on anything and calling it a day.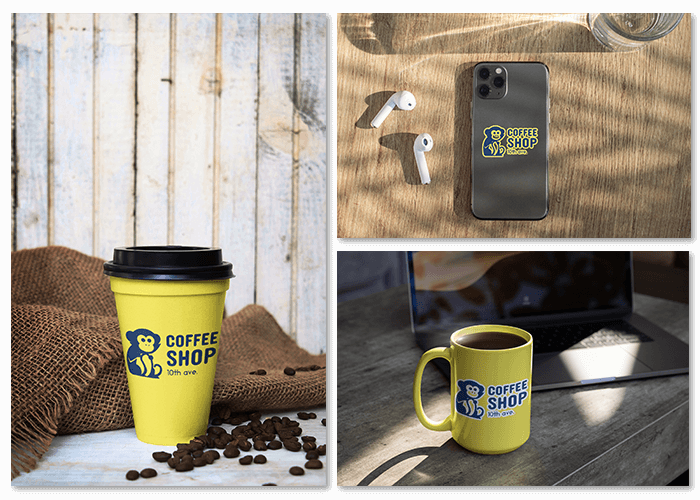 Using Mockups
Using mockups will be the difference between average sales or high-profit campaigns! Using mockups can make your merch designs look amazing and professional.
Use realistic images to make your product look relatable

Use studio mockups for product features enhancements

Use mockups with models and in different environments to style your product

Use video mockups to make your ads and posts even more engaging! In some platforms is better to use video that static image, but first make your research.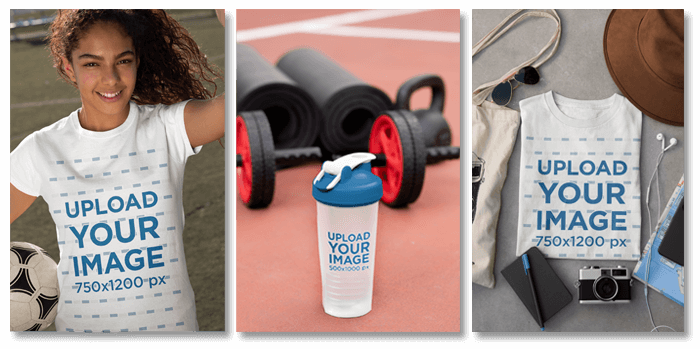 Make a Campaign
Use scheduled posts to automate your process, whether you schedule on Facebook or you use a social media manager like Hootsuite. 

Create unique content your followers will love. 

Post engaging visuals with high quality, beautiful images.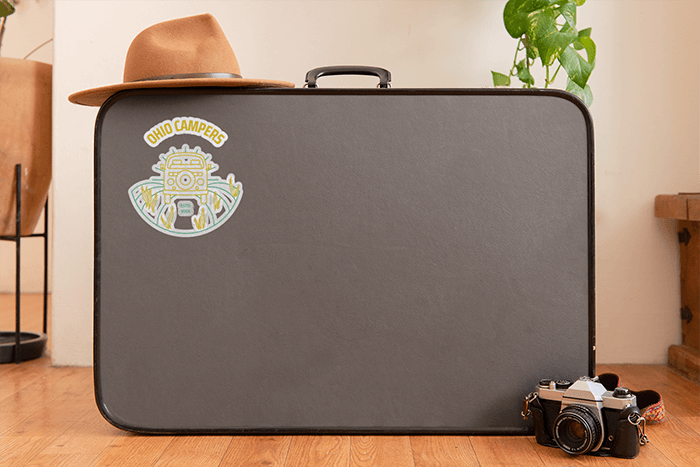 Use different content formats, images, ads, videos, and blog posts. Use varying content formats to avoid getting yu audience tired of your campaign. 
T-Shirt Video of a Tattooed Woman Sitting on the Floor
Use simple links, in fact, use ONE link. Avoid confusing your buyers by giving them only one simple link. Send them to a clear corner of your site or maybe even build a simple landing page only for your band merch campaign.

Use your brand's voice, making it sound familiar. Don't be too pushy about your sales. 

Wear your merch all the time to entice your audience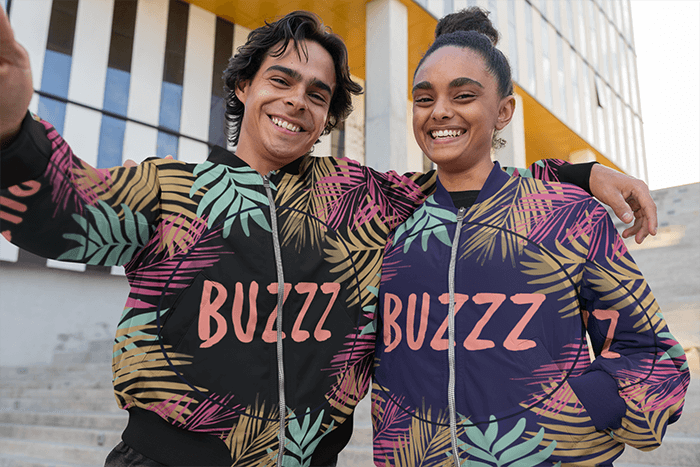 Replicate Your Campaign for a Longer Time
Ask for pictures from your buyers with your merch. Make them part of your campaign. This all helps to build a sense of community. Also, make a hashtag for your campaign where everyone can share their pictures and comments.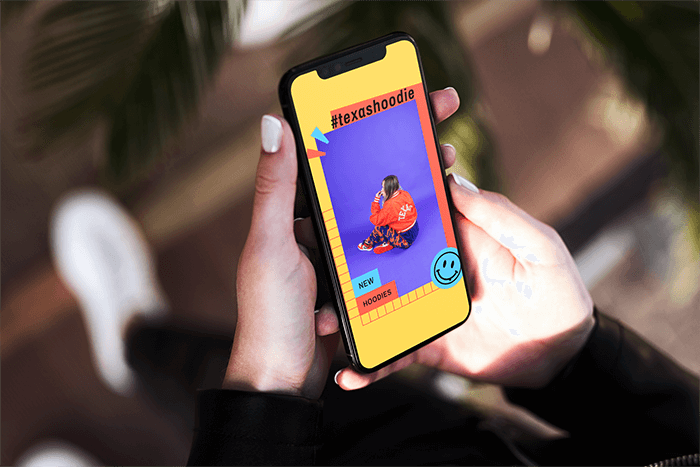 iPhone 11 Pro Mockup Featuring a Woman Holding Her Phone
Distributions Know-Hows
Thinks about your selling platform and how you will distribute your merch. If you are, for example, selling influencer merch you can use sites like Represent or other POD websites to help you distribute. Ask yourself, will your delivery be an extra cost? Will it be on your own website? Will it be in your store?
Think about the quality of your products. Quality is important since it will be related directly to your brand!
To Sum Up
Designing and selling branded merch is a great way to make more money, to get more brand exposure, help fund a project, increase your follower count, and more.
Pay attention to what your consumers could really use. Think about which product to market and where.
Make a campaign to promote your products with blog content, images, ads, and, videos. Use mockups to enhance your designs and post real beautiful images.
👋​ If you enjoyed this post you will certainly love our Best Tools for Merch Research, or our 6 Ways to Sell More Merch in 2021 post. What are your thoughts? Leave a comment for us!
---
Make Extra Money for Your Brand: Create Merch!
Make your business popular among its customers by creating merch with your brand. Create merch and sell it easily using stunning mockups to show off your designs.
Sell More Using Mockups!
---