In July 2008, Apple unveiled their App Store to the world  – and it was an instant success. It made $30 million in 30 days, it had 200 million downloads in the first hundred days, and it grew by 170% every month for the first three months it was open. That's a lot of success – but not everyone saw it that way. we looked back at what people were saying at the time of the App Store opening, to see what predictions materialized into reality, and which ones were laughably far off.
Predictions that were spot on
Some predictions of the app store were actually pretty good, even insightful. For example, while Mike Schramm was working at TUAW (The Unofficial Apple Weblog, which was just shut down by AOL) he reported that the App Store was going to change the world.
"The App Store is a dream, both for people selling software, and people using it." – Mike Schramm
It basically says that the app store is going to revolutionize how consumers interact with software, and how developers actually bring their wares to market. More than anything else, that's the effect the app store has had – it's defined how apps (remember they were pretty new in 2008) are sold.
Mashable writer Don Reisinger hit a similar note in August 2008, just one month after the App Store launched. Reisinger argued that the iPhone "as a device, is nominally better than the BlackBerry" and apps are going to set it apart.
"The App store gives users the ability to extend the iPhone experience and create a greater value proposition for those that are looking for it to do more." – Don Reisinger
Thus, the true value will be in the App Store. Apps will vastly increase the functionality of the phone, and people will purchase because of the apps they can get.
Good call Reisinger. The smart phone market has appsolutley exploded (see what I did there), and apps are really the differentiators.
Plus, as hardware continues to improve, actual hardware differences shrink. For example, Samsung ran an ad comparing their Galaxy Tab S to an iPad, talking to people on the streets of New York City. At one point one of the guys Samsung talks to says: "this one [the Samsung] is a lot thinner and a lot lighter."
Now, the Galaxy Tab S is 0.9mm thinner. I don't know about you, but I certainly wouldn't call that a lot. My point is that hardware differences are increasingly measured in millimetres, which is why Reisinger was spot on – the real differentiator is the software.
Predictions that… missed the mark
Unfortunately, not everyone had the clairvoyance of Mashable and TUAW.
The iPhone isn't a real gaming platform
In an article that ran in The Wall Street Journal,  John Koller, the director of hardware marketing for Sony, said that they didn't consider Apple or games in the App Store as serious contenders in the gaming space.
"The consumer is using the mobile gaming on the iPhone and iPod Touch as a time waster" – John Koller
Last year it was projected that mobile gaming apps would be the biggest gaming market by 2015. It seems like there's something to those time-wasting games.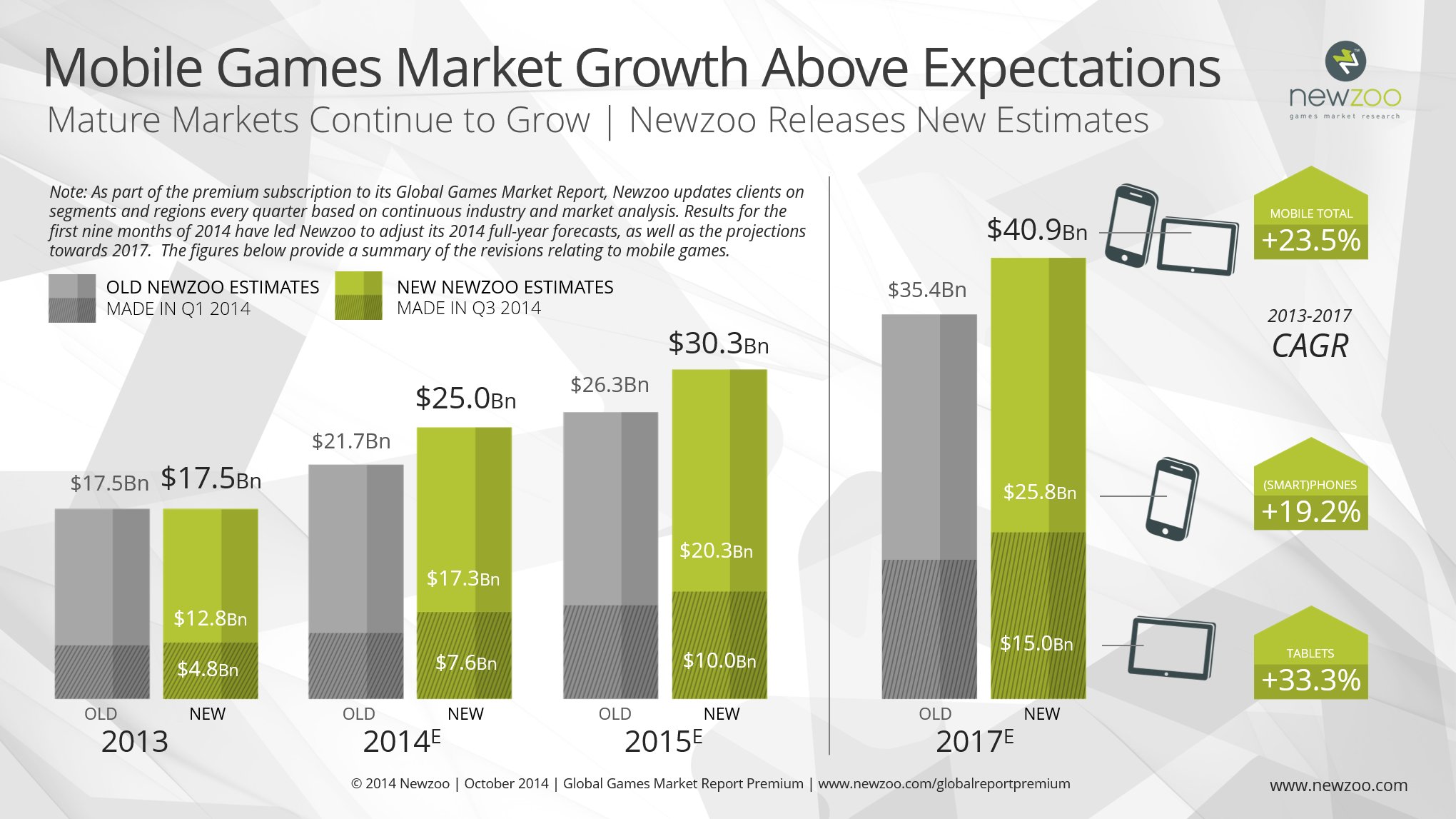 Research courtesy of Newzoo via Gameindustry.biz
Developers will leave unless Apple opens the doors more
This was actually predicted by a whole bunch of people. The opaque review process and guidelines and the seemingly arbitrary rejection of apps based on what appears to be just taste amounted to a lot of frustration and internet rage in the early days.
Gigaom predicted that if Apple didn't overhaul their process, developers would get so frustrated that they wouldn't want to do it anymore.
Jason Snell, an editorial director at Macworld, wrote an article lampooning Apple and painting a grim dystopia where developers refuse to build for the App Store.
"The well of innovative, interesting iPhone software will dry up." – Jason Snell
Developers would be rejected and the App Store would wither on the vine. What's more, developers would migrate to kinder climes and only build for Android, leaving the App Store sad and alone.
That didn't quite eventuate.
In September 2014, Statista reported that there were 1.3 million apps available in the App Store. In July the same year, they reported that the Google Play store had exactly the same amount. So I think we can agree that App Store development is a thriving industry.
What's is interesting about all of these complaints is that they focus on small independent developers and development companies. In reality, the app store (especially the top echelon) is so dominated by a few multinational corporations the apps review process was never going to be a serious roadblock inhibiting app development.
Mobile is dead
In February 2008, just a few months prior to the launch of the App Store, Michael Mace, a former director of marketing at Apple and CEO at Cera Technology, predicted that the mobile app market was dead in the water. He argued that the problem was that, with the proliferation of platforms and the walls around, certain platforms (like Apple's requirements for the App Store) were going to sink native apps. What's more, Mr. Mace argued that web apps were going to rise to the top and dominate the applications world.
"The business of making native apps for mobile devices is dying" – Michael Mace
Very little of what he wrote reflects reality today. For starters, the mobile market is far from over. In fact, it's thriving with meteoric growth. So strike one. Second, while there are more platforms, we can agree that developers can choose to build on only one and be financially viable (for example, SwiftKey is only available for Android).
So no, Mr. Mace, native apps will not RIP.
Conclusion
Back in the day, there were some great predictions about what the mobile app would could be, especially around how the app market would change:
How consumers used their phones
How phone companies differentiate their products
How apps were purchased by consumers
There was, however, a pretty major slew of total rubbish. A game company predicting that the app gaming industry wouldn't thrive and a huge number of predictions that the App Store would turn off developers because of its regulations bounded across the internet. Plus, Michael Mace predicted that the era of native apps was over before it had even begun.
All this to say that (1) predictions aren't worth that much, and (2) it's best to just make up your own mind about what you think is going to happen. Personally, I think the app store is only going to get bigger. It's going to continue to grow as apps become the focal point for enterprise companies and the platform of choice for users to engage with their devices. I guess what I'm saying is that the era of native mobile applications is only just getting started, and I for one am pretty excited.
---
---
Hundreds of Free High-Res Freebies Just for You!