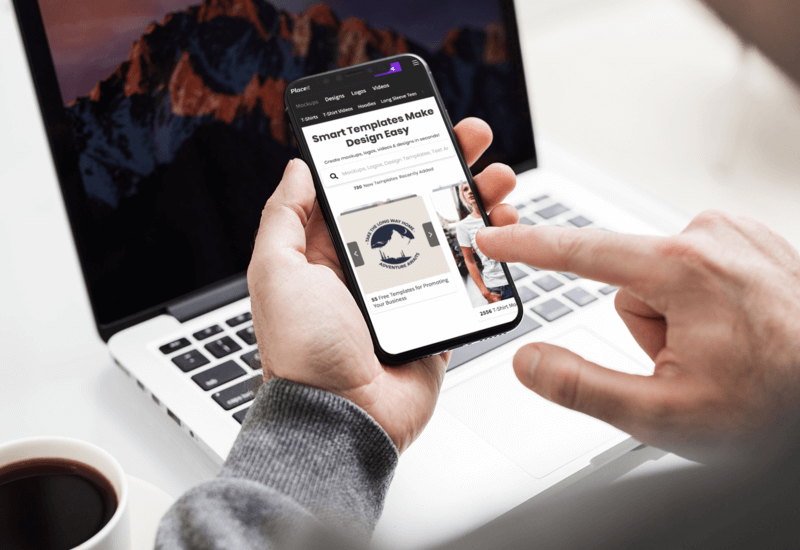 Do you have a mobile app? If you don't, now is the time to build one. Unlike a website, a mobile app always stays on users' screens, so they'll be more likely to revisit you. That's why, in today's post,  we share not only one app marketing strategy but 10 to upscale your business. 
This Is What You'll Find:
---
Mobile App Statistics
You might be wondering why having a mobile app is so important. Here are some statistics that might convince you. Mainly because, and since 2020, the numbers have grown swiftly.
To begin with, the number of smartphone users has been increasing since two years ago, when there were only 2.7 billion. Nowadays, the cipher goes around 6.3 billion users worldwide. 

However, on the other hand, we see a decrease when it comes to tablets. In 2020, there were nearly 1.35 billion users, whereas today, it's less. We're talking about 1.14 billion users. Therefore, the preference for smartphones is definitely leading the competition around the globe.

And still, talking about numbers, any idea how many times the average American checks their phone? Well, this might shock you. According to

some studies

, in 2022, a person looks over their device every 5.5 minutes, while in 2020, it was every 12 minutes. 
Other interesting facts? Here you have! 
88% (vs. 90% in 2020) of time spent on mobile devices is spent using apps.

46%

of emails are opened from a smartphone.

Approximately 50% of the population search directly from their mobiles.

63% of mobile traffic is thanks to

video format. 
Now, after being aware of some current and critical data, let's take a look at the 10 app marketing strategies you need to start implementing. 
---
10 App Marketing Strategies To Look For
1. Optimize For The App Store
You might have a great app, but it won't help if people can not find it. It's essential to optimize your app's description and landing page for "app store SEO." This starts with having a great app title. For example, think about keywords people are typing to find apps like yours and use them in your title and description. 
Then, clearly lay out your app's benefits and its main features in your description. While you don't want to be extra long, you don't want to be too brief either. 
Choose a great logo or image for your app's avatar. You can also add screenshots and videos of your app. Choose them carefully and ensure they display your app's best features.
---
2. Encourage Reviews
Another critical part of the app store SEO is to cheer users up to leave reviews of your app. Without reviews (good reviews, in particular), your app is less likely to appear at the top of the search results. 
You can remind your users to leave reviews through in-app notifications and popups. For example, if you have used any mobile apps, you've probably seen the popups asking, "Enjoying Our App?" Therefore, you give users the chance to leave a review immediately or the option to be reminded later. 
---
3. Create Promotional Videos
Without a doubt, videos are powerful, and that's why video marketing is one of the most popular means of marketing today. In fact, marketers who use videos grow their revenue 49 percent faster than those who don't. 
As mentioned, you can create a video to demonstrate your app's main features to be displayed on your app's landing page. However, you can also develop videos for other social media channels. Including Facebook, Twitter, Instagram, and especially Youtube. You can even create a series of Youtube videos exploring different ways to use your app.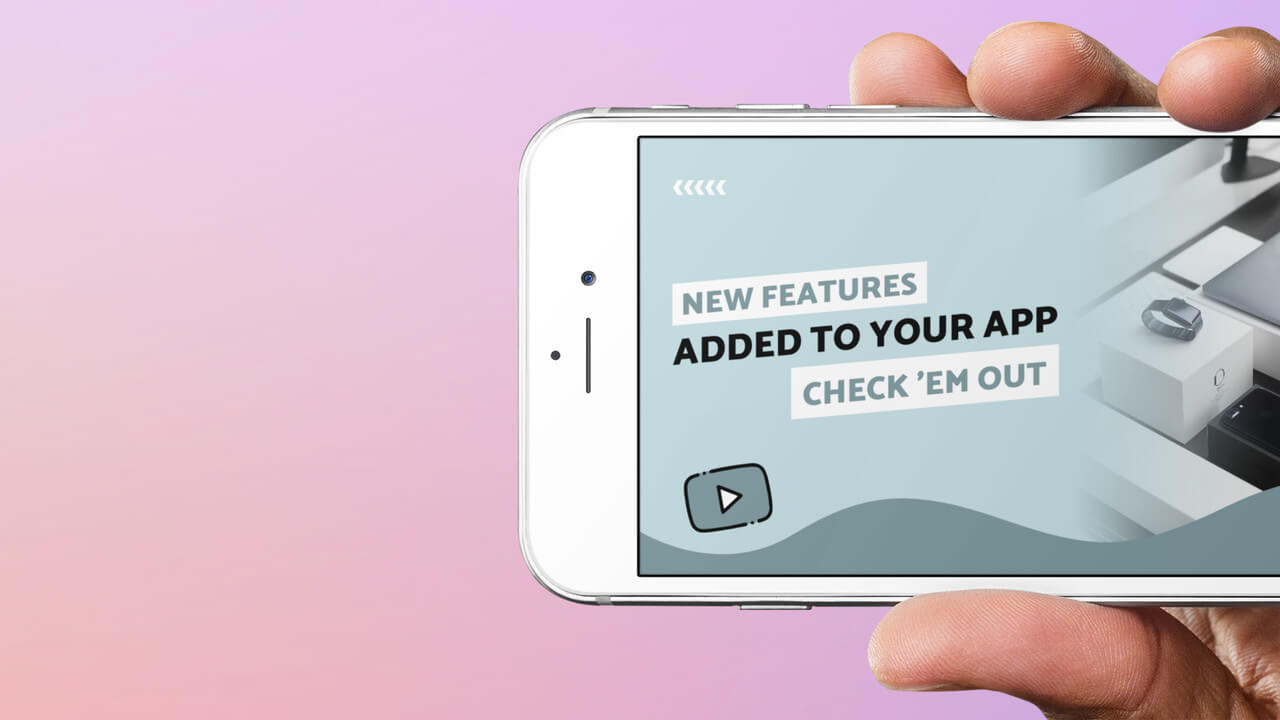 ⭐ Try Placeit's video maker to create an eye-catching video! 
---
4. Take Advantage Of Influencer Marketing
Did you know that influencer marketing yields 11x more ROI than banner advertising? Since much influencer marketing takes place on mobile devices, it quickly goes hand-in-hand with promoting your app. For example, you can get Youtubers, Instagram celebrities (or even just Instagram meme accounts), Facebook pages, and Twitter accounts to promote your app. Many people use apps such as Instagram exclusively on their mobile devices. You can also work with bloggers to promote your app. They can write app reviews and include links to the app store page. 
😉 And talking about reviews and influencers, why don't you read these Placeit by Envato Reviews? 
---
5. Advertise Everywhere
Try to increase brand recognition by advertising everywhere. Start with cross-promoting your app on your social channels. However, be careful not to copy and paste the same content into your media. Different platforms have different audiences, so try to customize your content for each channel. You can also submit your project to various startup directories to get more exposure. 
---
6. Consider Starting Paid Ad Campaigns
Although you can promote your app on your own social channels, you can increase your reach significantly by running paid ads. There are many types of paid ads that you can run: 
Social media:

You can run paid Facebook, Twitter, and Youtube ads.

Video:

Running advertisements on Youtube has been an effective strategy for many app owners. 

Search engine

: You can promote your app on Google Adwords or Bing Ads. Of course, you will only be targeting people searching on mobile devices. 

Banners: Again, with banner ads, you should focus on having your ads shown only on mobile devices. Another strategy would be to focus on in-app banners; in other words, banner ads displayed on similar apps.
---
7. Don't Neglect Email Marketing
According to an eMarketer study, the average email marketing ROI is 122%. This is four times higher than any other digital marketing channel. Therefore, building an email list allows you to promote a product or service to people you make a relationship with over time. Most people don't take action, especially if it involves paying for something, the first time they are exposed to its possibility. 
However, you can get more conversions by exposing people to offers many times over a more extended period, mainly if you focus primarily on providing value and building trust. Consequently, email marketing can be even more helpful if you manage to build a pre-launch email list. This can help you get your app on its feet, so to speak; you can get a lot of users and reviews in a short period if you build up suspense correctly. 
💡 Don't miss out: 8 Email Design Best Practices for 2022
---
8. Get Feedback And Create A Beta Version
It's essential to allow your app users to submit feedback. You can create a separate tab or button for this. This way, if the app has bugs or isn't working correctly, you'll know about it immediately. The truth is, you can't always test everything yourself. For example, the app can act differently on different operating systems (and OS versions). 
Simultaneously, another great idea is to create a beta version of your mobile app. This is especially important before you launch your app to the public. Also, you can try out different features before your app goes live by creating a test version that is only available to select users. However, even after your app goes live, you can have a separate app version, which you use to test out new features – which can be available to only selected people or only to those who want to be the first ones to get access to new updates. To sum up, a beta version allows you to test out new features and get feedback from real users without possibly ruining your main app version. 
---
9. Offer In-App Purchases
There are many ways to make money with apps, including displaying banner ads on the top, bottom, or sides. However, offering in-app purchases is one of the best ways to earn money. Whether selling premium features for a few dollars each or offering a monthly subscription to a premium app version, in-app purchases can be one of the leading sources of revenue for app owners.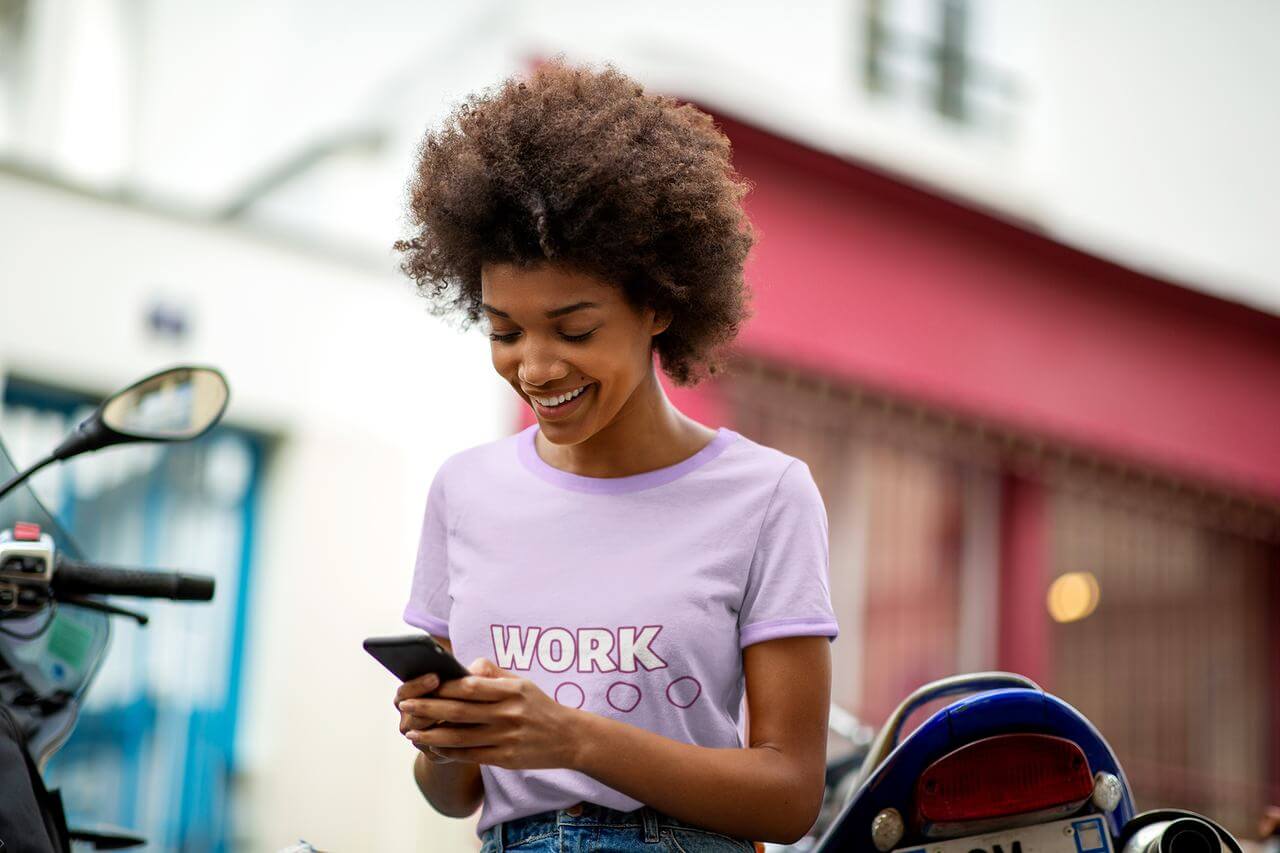 ---
10. Use Text Messaging To Drive More Downloads
You can use SMS marketing to get more app downloads. This is especially useful if you are advertising on desktop devices. Moreover, having a "Send to Phone" field on your landing page is ideal. When users enter their phone number, they can receive an automatic SMS with a link that brings them to the app page on the app store.
---
Wrapping It Up
As more and more people start using smartphones, having an app marketing strategy becomes even more critical. Although competition can be fierce, the above ten app marketing tips can help you get more downloads and boost your app revenue. Which one was your favorite? Let us know right below in the comments! 
---

About the Author
Roberto Garvin is the co-founder of Mofluid. He's amazed to see how technology continues to evolve. From email to browsers, search engines, mobile, AI, and now blockchain. He feels fortunate enough to witness it all and is really excited to see what's coming next. 
---
10 App Marketing Strategies to Look For in 2020
Get your app game on with these awesome 2020 app marketing strategies! Get ahead of your competition using the right tools and choosing the right plan, your followers will love your product!
Make an App Demo
"This is just a great tool to market your apps! Loved

Placeit

's demo videos!
"
Mateo Rodriguez
5

/5
---