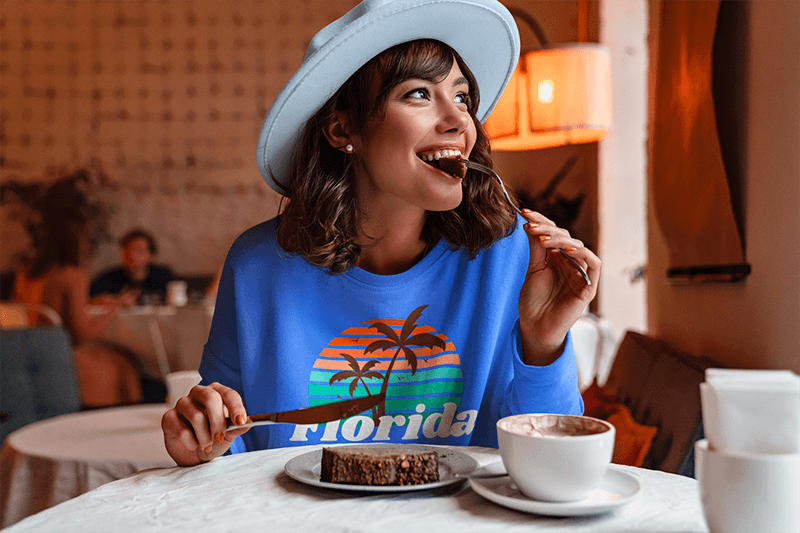 Sweatshirt mockup of a woman eating a cake at a coffee store
We know creating a strong brand is one of the keys to a successful business. If you're opening a new restaurant, or want to better brand your current business, you'll need to consider how you are presenting yourself to your customers and how it reflects who you are. Creating a solid restaurant branding strategy can really give you a headstart! 
Planning out a strategy ahead of time for your restaurant's brand will help provide the consistency needed in your marketing to effectively build your business now and into the future.
🔥 You might like reading: How to Make a Moodboard: The Best Beginner's Guide
Below are four main tips to help you focus your branding efforts.
1. Start with Your Logo
Building a strong brand starts with your logo. This is the first thing that customers will see when they come to your restaurant and is key to their process of internalizing who you are and what you offer.
Designing a logo doesn't have to be a daunting task. There are many tools that exist to help you create a logo that defines you. The bigger question is, what defines you? Consider these questions before creating your logo:
What kind of food do you offer?

What is your service style?

Do you have a theme or a specific aesthetic?

Are there defining geographical elements or landmarks where your business is located?

Who is your target customer base?
Once you have these questions answered, you can start designing a logo that speaks to what makes your restaurant unique. Luckily, you don't need design knowledge or a graphic designer to do it. Many companies now offer easy-to-use design tools that make it simple to create a professional logo without needing design software or breaking the bank. 
🛁  Check out our cleaning services logos!
2. Design a Menu that Speaks to Who You Are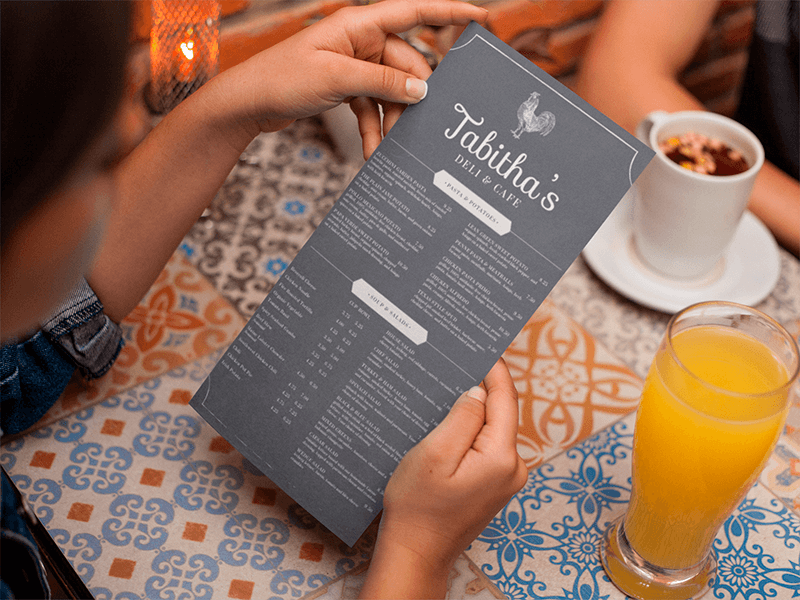 Your restaurant menu is huge. It's the reason your customers are there, so it only makes sense that it should be an extension of your brand. With companies like MustHaveMenus, you can access a library of professional menu templates that serve as an excellent starting point for creating your menu. From there, it's all about how you can customize your menu to further reinforce who you are. Consider these elements to help direct your menu design:
Colors:
Is your restaurant upscale? Feature simple, subdued colors. Are you a casual establishment? Colorful designs might be the way to go.
Fonts:
Elegant, cursive fonts are great for modern restaurants or fine dining. Fun or funky fonts can add a playful vibe that's great for family restaurants or for showing off your personality.
Text:
What does your company value? Do you have a unique origin story you want to share? How do the descriptions of your menu items help customers visualize your meals?
Photos:
Add professional photos to further reinforce your values around food. For example, do you prioritize local, organic ingredients? Do you highlight seasonal specialties? Do you value having a wide variety of options or just a few rotating items?
Spacing:
Plain menus with lots of spacing often indicate an upscale or elegant look, while menus with more photos, text, and menu options tend to indicate casual pubs or cafes.
3. Marketing Materials Reinforce Your Style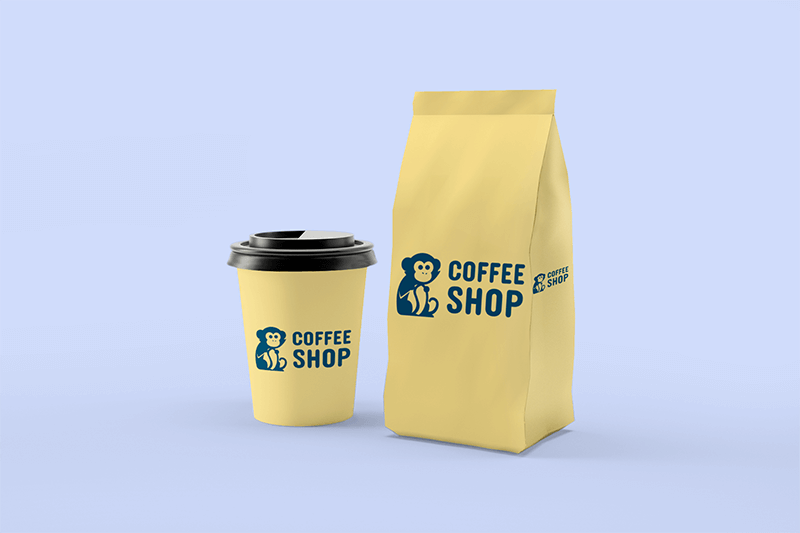 Mockup of a coffee cup placed next to a coffee bag packaging
Table tents, flyers, business cards, stickers, packaging… the list goes on. These products serve varying purposes but it all comes down to this: reinforcing your brand. When your marketing materials all feature the same aesthetic like colors, fonts, and layout, it cements your brand into customers' minds and offers a sense of cohesiveness.
Going a step further to connect the dots between your marketing tools is a great way to bring your branding to the next level. For example, a flyer detailing your specials can include a QR code redirecting to your online menu or links to your social media accounts. This is a great way to fulfill multiple needs and keep people connected even once they've left your restaurant. 
4. Use Social Media to Show Your Personality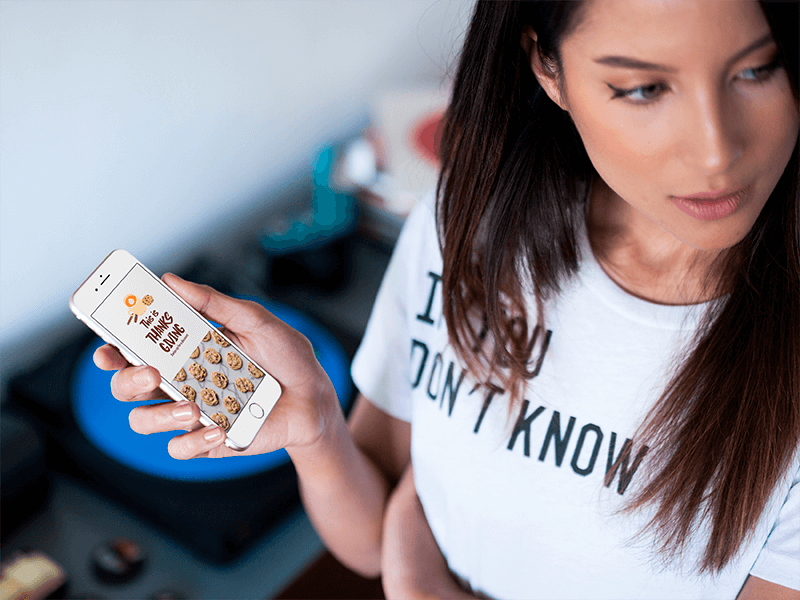 Beautiful girl holding a white iPhone in her hand mockup
We know that with the fast-moving state of working in the restaurant industry, social media is the perfect platform to quickly give updates, feature specials, list hours, and more. Check restaurant marketing courses to learn the basics of implementing social media marketing (and not only) strategies to better promote your restaurant. This is also a great chance to show your style and personality as a company. People go to social media for their updates, but also to learn more about what their favorite companies value the most. Having a presence on these platforms gets them excited about who you are before they even set foot inside.
Last Words
There are many things to think about when starting a new business, but making sure you have a clear vision for your brand is critical for long-term success. Get started building your branding, your way today.
---
Develop Your Restaurant Branding
Develop your restaurant branding with these 4 great tips to get your brand out there. Design an awesome logo, share your branding assets with your clients, and promote on social media.
Restaurant Branding
---