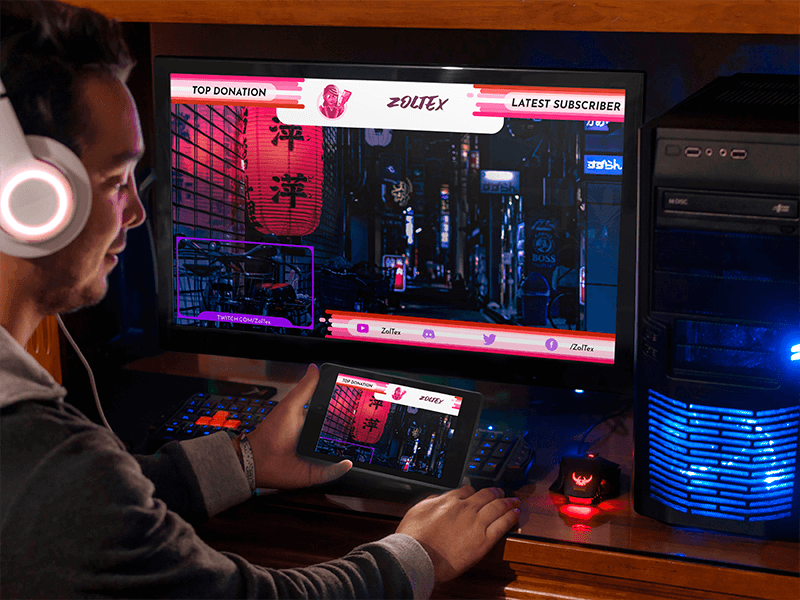 Branding your channel is a great way to make your profile look professional from the beginning. If you are a great gamer, you are going to be watched! So get prepared for this. Get your channel to stand out right from the start. You can help yourself get a professional look using custom designs for your channel, including overlay stream designs. Read this post to see how to make a stream overlay for your gaming channel not quite from scratch but with easy-to-use, pre-made templates. 
Despite what you may think, you don't necessarily need a designer to create an overlay for your channel or know how to use Photoshop! There are other simpler tools to get your way with your gaming channel designs. That's right! No special design skills are required!
Our group of expert designers basically already did all the hard work for you. All you gotta do is choose your very own style! However, if you decide you do want to make your designs from scratch, you can always read a tutorial on overlay designs on Photoshop.
Index 
What is an Overlay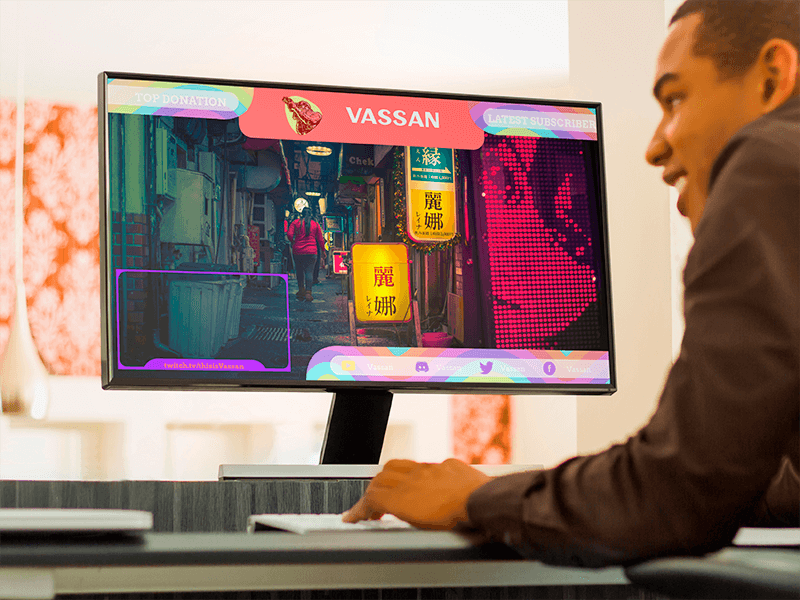 Young man gaming on desktop pc mockup
An overlay design is that border you see whenever watching a gamer play. It's like adding a mask to your streaming video, and it makes your viewer's experience a little more interesting. 
It allows you to brand your streaming at all times. Their function is to enhance the look of your stream. It decorates your streaming video, making it more attractive to watch. 
On Placeit, you can find both OBS overlays to add to your OBS studio and Twitch overlays to use directly on Twitch!
⚡️ Want to create an overlay that matches the rest of your channel? Do this easily with Placeit's Twitch sets!
How to Make an OBS Overlay with Placeit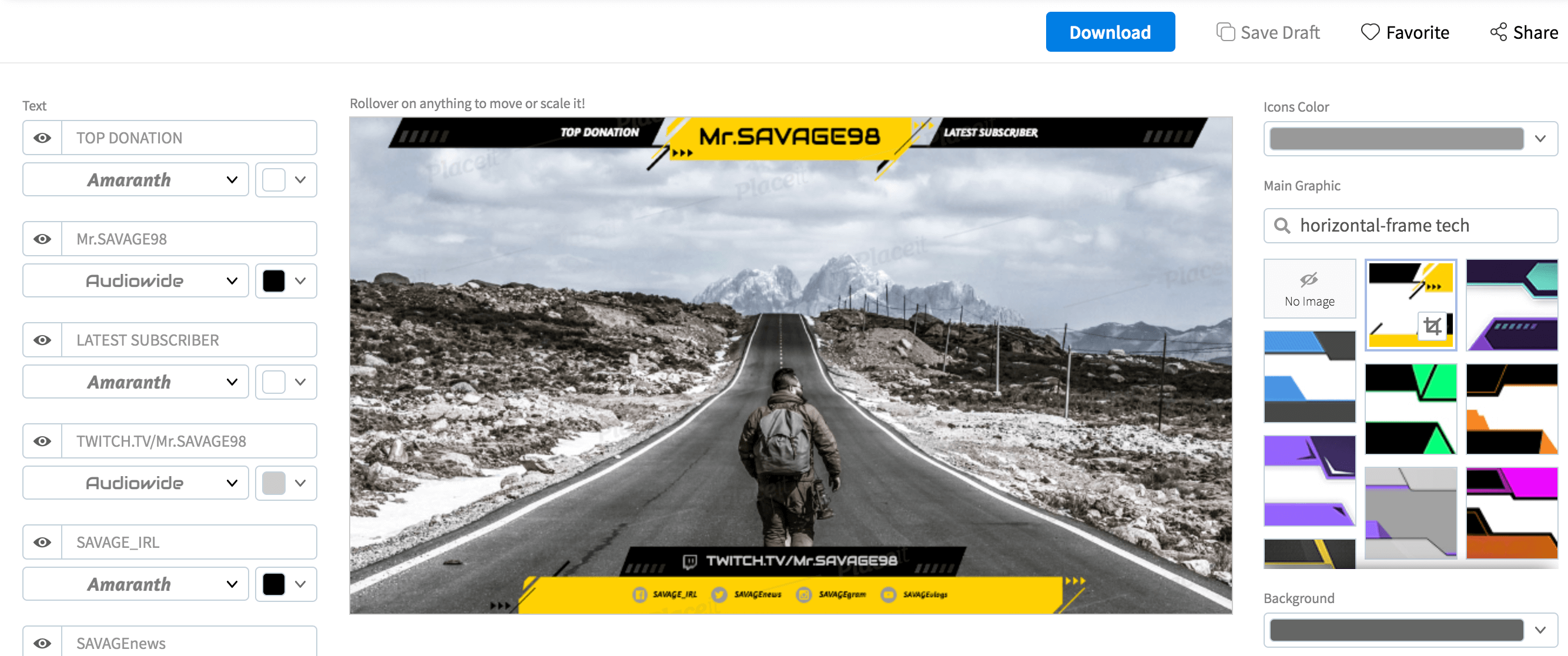 Go to Placeit's OBS overlay library to choose a template that perfectly matches your gaming brand style. 

Once you're in the stage, you can customize your template to whatever you like. Choose your colors, graphics, fonts, and more. 

When you are completely satisfied with your design, you can click on the download button and enjoy your new overlay right away. 
Choose, Customize, Share! 
How to Use Your OBS Overlay
First, let's get something straight, OBS studio is only for desk computers. If you are showing off your gaming talent somewhere else, you can skip this. With that said, first, you need to make sure you have it installed, and we'll start from there.
Start by creating a scene and naming it!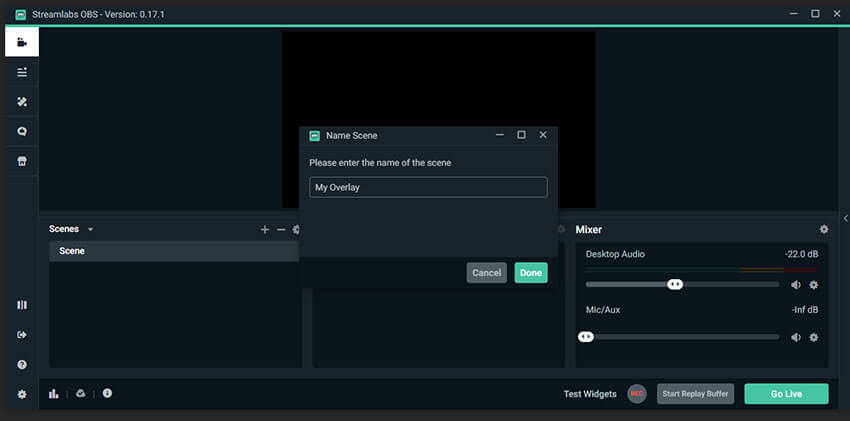 2. Select the image source option and click on "add source."
3. Select "add a new source" and choose your OBS stream design.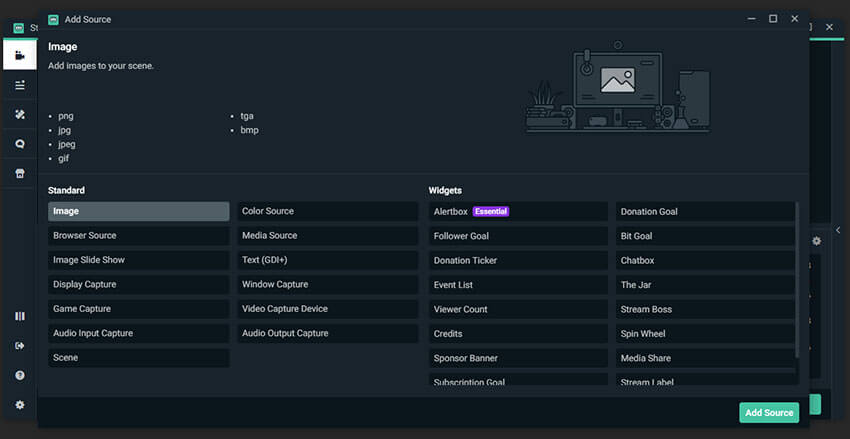 4. You can click and drag your image until it is right where you want it. 
5. After, just add all your other images assets, adjust your texts, and voila. 
This applies too to Twitch overlays you might want to add to your OBS platform. 
OBS Stream Overlay Templates
Placeit has tons of cool templates you can use to make your own custom designs. Pick a template and start customizing! 
How to Make a Twitch Overlay
It works the same way, just as with your OBS overlay. Start with inspiration, and then we hook you up with thousands of professionally design templates for you to choose from. Your main job is choosing the right one for you. Everything else is super easy! We promise. You can filter our templates by style.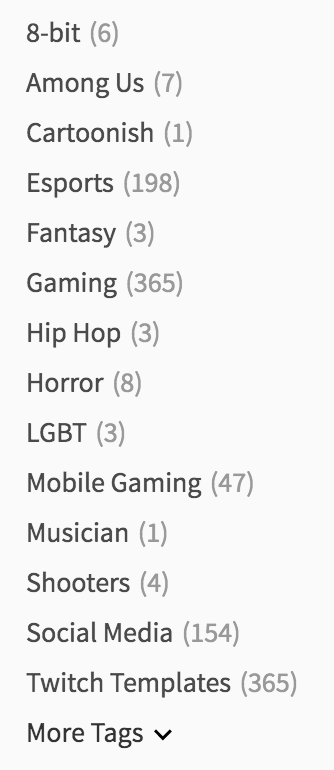 Types of Twitch Overlays
Every single one of these overlays styles could be static or animated. 
WebCam Overlay 
This is one designed specifically for your camera widget. It makes your plain camera box look way more interesting. 
Stream Chat Overlay
Show the live chat feed on your screen. 
Ad Overlay
Used to show a banner or any other image to advertise your sponsor's products. 
Stream Alerts
You can set up your stream alerts to pop up on your screen.
Twitch Overlay Best Tips
Using pre-made templates, you don't really have to worry about your Twitch overlay sizes; however, it is useful to consider their dimensions. It's recommended using 1920 x 1080 dimensions. And for smaller designs, like alerts, use 750 x 250 pixels. 

Make sure your backgrounds are all transparent and use bright colors to contrast. 

Your overlays bars should have an opacity to make your game still visible behind. 

Create a look that is consistent with your brand. 
Twitch Overlay Templates
Personalize your templates to match your very own gaming style and give your channel that extra groove! Choose a template to start working. 
🦇 Don't miss these Twitch horror templates, including some Halloween-inspired Twitch overlay designs!
Free Stream Overlay Templates
Make a custom overlay design completely free using this tool. Keep in mind Placeit's free overlay templates are temporary, so if you see anything you like, you should download it right away. Avoid missing it! You can find more than just your overlay templates. Get your whole gaming channel design assets. Every now and then, we release new cool designs to use completely free!
Last Words
Using tools like Placeit can help you get your whole channel dressed up for under an affordable budget and even get a few free templates on the way! Remember, with Placeit, you can brand your gaming channels completely. There are tons of cool templates for YouTube and Twitch and all kinds of game styles to use. Design banners, Twitch panels, starting soon screens, and more. 
This is a great opportunity to be creative and keep your channels always on-brand. Overlays are essential pieces of design for any gaming channel. Put your style into your templates and dress up your channel just like a pro!  
If this information was helpful, you might also like to read our How to make Twitch panels post.
---
How to Make a Stream Overlay for Your Channel
Learn how to make a stream overlay for your gaming channel that matches your brand's style! We give you tons of amazing templates and in just a few click you can have your designs ready to share!
Make a Stream Overlay
---