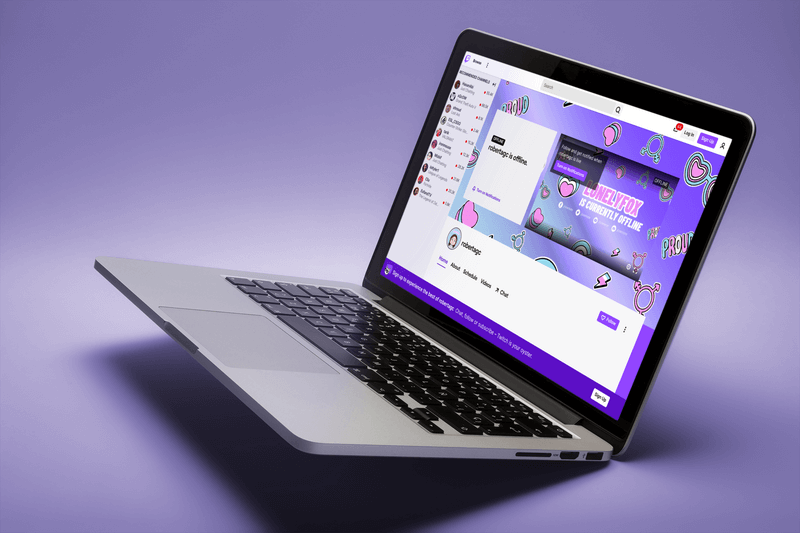 "Advertising friends, Placeit will save a couple years of pitch life" Diego Zambrano
5/5
Check out this sleek and persuasive MacBook Mockup compilation from Placeit marketing tools. Frame your new iOS app or website in stylish sophistication and take your marketing strategy to a professional level with these attractive office MacBook Mockups.
They are cleverly designed to be diverse enough to appeal to a wide variety of target markets but still specifically tailored to create personal connections at a glance. Your new iOS app or website looks its best when you trust Placeit marketing tools to leave a lasting impression on your potential customers. Consider the many advantages of marketing tools that work for you; consider these MacBook Mockups today:
Businessman Working with an iPhone 6 & MacBook Air Mockup
This scene offers you double the marketing power. It features a businessman, using his iPhone 6 with a Macbook Air, sitting in front of him. He's clearly hard at work using two different devices to multitask. Now the main focus is defiantly the iPhone 6. The scene provides a nice close up the phone's screen, making it easy for you to upload a great screenshot from your own mobile responsive website. But don't forget about the Macbook's large screen. It's perfect for adding a second screenshot, logo or advertisement to this scene. Which gives this scene a little extra promotional kick!
Professional Designer Working on MacBook Pro Mockup
A designer works on his MacBook Pro. He writes or draws on a tablet while looking directly at the screen. It is appropriate for any app or website that allows the use of a drawing tablet. You can drop in an image that is 1280×800 pixels and it will look beautiful on this MacBook Pro mock-up.
Angled MacBook Air on Office Desk Work Environment Mockup
This tape shows a MacBook Air in a work environment. The MacBook Air takes the center stage here and is tilted slightly. It will hold an image an of 1040 by 900 pixels. In the background, you have a pen holder with several pens and pencils, an office phone, and a couple of remote controls. Off to the right, you have an open notebook with a pencil in the middle and a computer screen in the background. The slight clutter gives an impression of a creative workspace and would be perfect for a design website or any sort of creative artistic-type website mockup. However, it would still work for an office or business-type site as well.
Business Professional Using a MacBook on Office Table Mockup
Place your start-up product screenshot into this multi-tasking Macbook mockup. This is a high-yield office environment. The Macbook sits on top of a sturdy, white work table and is hardwired to the Internet by a red cable. Two of the USB ports are being used. One is connected to an iPhone on the left. The hardworking user has a mug of strong coffee to his right and plenty of light from the picture window. The stage sits at a right angle and will display an image at 1280 x 800 px.
MacBook Pro and iMac Desktop PC in an Office Mockup
Double down on this two-stage mockup! Place your product screenshots into these sleek computer monitors. The larger stage is a 1920 x 1080 px iMac on a chrome stand with a streamlined, white keyboard. The smaller stage is a 1280 x 800 px Macbook Pro propped up on a chrome and resin stand. Both units are sitting on top of a brown, laminated desktop. Behind the Macbook is a window with a white screen pulled down. Behind the iMac is an open window with a city view. to the right of the iMac is a small, white speaker. This excellent mockup can display two different views of the same product or two completely different products!
Woman Working on a MacBook Pro While Coworker is Texting Mockup
Do you find yourself in need of a great way to promote your new web app or website? Then Placeit has just the thing you need! Check out this neat Macbook mockup. It features a young woman working on a laptop, while her coworker is texting. The main focus of this scene is the large screen of her Macbook Pro. You can tell she is working hard and you can even kind of make out the smile on her face. She's smiling because the website or software she is using is making her job so much easier. So if you have a website that aids in productivity specializes in creating presentations, provides help with creativity or problem solving, this might be the perfect scenario for you to display it with Placeit mockups as a part of your online marketing strategy.
Businessman Working on MacBook Pro and iPhone 6 Mockup
You can use this iPhone 6 mockup and Macbook Pro mockup to show off a responsive website. Here, a man is holding up his iPhone 6 while he is also working on his Macbook Pro. He is sitting at a wooden desk with an iMac nearby. The scene has dark lighting like he is working late. You can show off both your app and your site or a great responsive design. The iPhone 6 mockup  holds an image of  750x1334px. The Macbook Pro mockup holds an image of 1280x800px.
Working on a MacBook Air and iPad Mini Mockup
This clean set gives the ultimate side by side view of the Macbook Air and iPad Mini. They are set on a reflective white table below a blue glass centerpiece. A man's hand is coming in from the bottom right of the stage to work on the Macbook Air. The iPad Mini will hold a 768×1024 mockup image in portrait view. The Macbook Air will hold a 1440x900px mockup. In the background, you see some printouts of business reports with a  pen on top.
Business Woman on Phone Featuring a MacBook Air at Work Mockup
A businesswoman sits talking on the phone at her desk with a notebook in front of her and a pen that she just put down. To the left of the notebook she has all the reports from this quarter and to the right, she has her MacBook open with your website. The MacBook Air will hold an image of 1440 by 900 pixels. In the background, you get a fantastic view of an orchard of trees and a bright blue cloudy sky. This is perfect for any administrative or office type website mockup.
Businessman Using MacBook Air at the Office Mockup
Place your start-up product screenshot in this office environment. The large landscape 1440 x 900 px mockup stage in this Macbook allows for highly detailed viewing. To the left of the Macbook lays a black iPad with screen on and icons up. To the right is a green, glass lamp. The reflections on the table, the lamp, and the iPhone suggest that the user is sitting in front of a large window. The user is a woman wearing glasses and a tan leather jacket with shoulder pads. Her hands rest over the black keys as she contemplates your screenshot.
These are just a few of our MacBook Mockups in our huge and constantly updated gallery of 1000+ mockups and videos. There truly is a specially designed Placeit mockup to appeal to every target demographic. If you've enjoyed browsing these Mac Book Mockups, do not hesitate to see your app on one using Placeit's app marketing mockup generator. Placeit app marketing software is always fast and convenient to use so get started now and get on your way to outstanding marketing appeal.
---
---