Develop Your Personal Brand as an Event Planner
Even when you work behind the scenes, we are pretty sure professional presentation matters to you. As an event planner, you should always be ready to promote your personal brand with graceful branding assets to make a great impression on your customers! Don't stay behind! Create a name for yourself, let your brand speak of you as well as your events do.
The event planning industry is in constant growth opening lots of opportunities for new brands to shine. It's a 5 billion dollar industry, with an annual growth of 3.9% and around 200,000 businesses on the market. What exactly is an event planner? If you are into organizing a certain aspect of an event or the whole event itself, you are definitely an event planner. An event can range from:
Celebrations (fairs, parades, weddings, reunions, birthdays, anniversaries)
Education (conferences, meetings, graduations)
Promotions (product launches, political rallies, fashion shows)
Commemorations (memorials, civic events)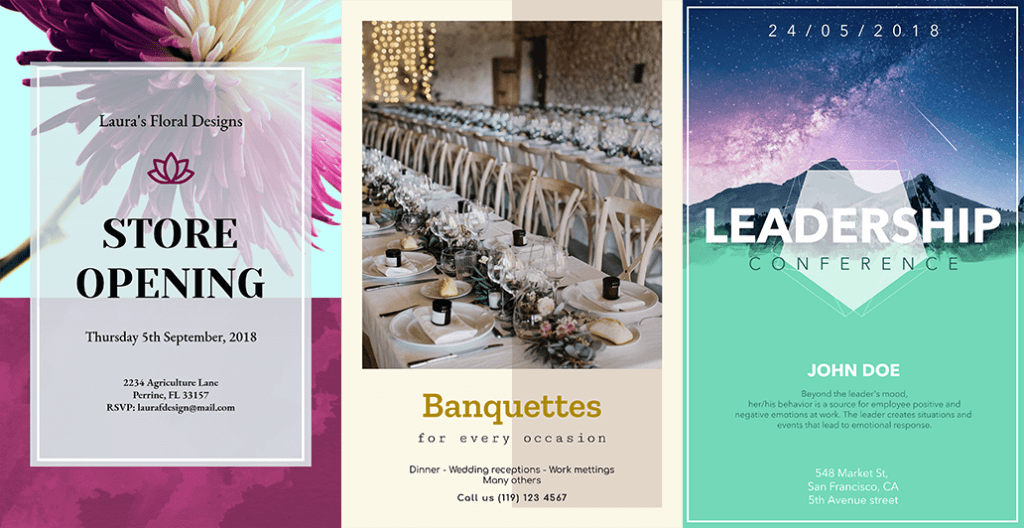 So get your event planner marketing kit! Start amazing your potential clients with a sophisticated presentation and a flawless design using customizable templates.
Using Placeit to Create Your Marketing Assets
Personal branding is important, it's your professional presentation in front of a client. It's all your potential customers will see about you before meeting you, even before looking at your work! So let's start working on it, we promise, it will be very simple.
Make a smart move and build your business with the best online tool available, a fixed budget, and time-saving templates! Because we know you love to build from scratch…here is a tool perfect for you:
Event Planner Logo
First things first, make that brand official by designing your own logo. You can choose your own style from our templates and customize each template's fonts, graphics, colors, even layouts to get a logo combination that is only yours! You want to be sure your logo is professional but also helps you stand out from the competition, you can find some quick tips to branding here.

Business Cards
Get your presentation straight: business cards. Impress your clients with a beautiful business card presentation that you can design on your own, even if you are not a designer! All you need is good taste which we are sure you already have! Customize these templates and voilà! You can find tons of different business card templates for all of your needs, and they're all super easy to customize.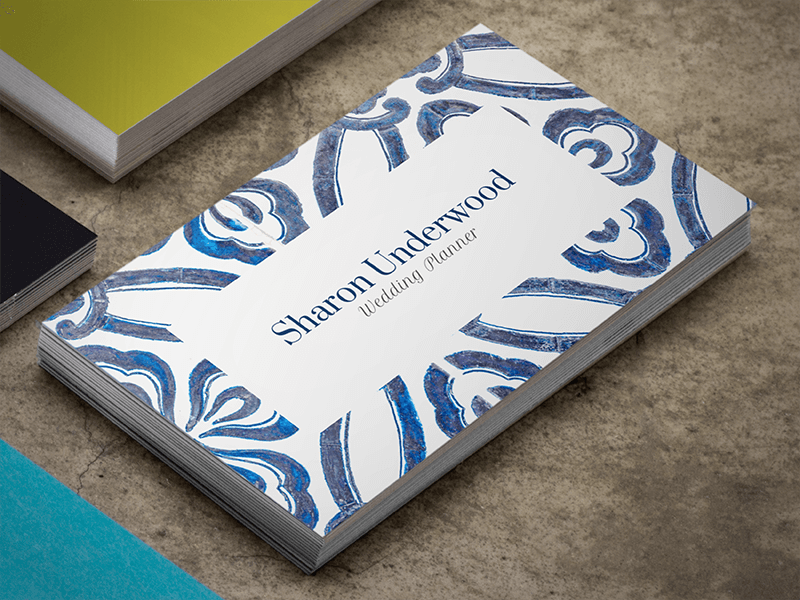 Social and Online Ads
Get social! Achieve a consistent social media with branded designs you can post at any time, use your images for presentations too, you can even spice things up with a video animation, a logo intro, anything is possible! Just be sure the images you make for your social media posts are the right size so that they have the most impact.
So maybe you are thinking of promoting a special discount, event, a collaboration… Announce special occasions by making an ad for your social media.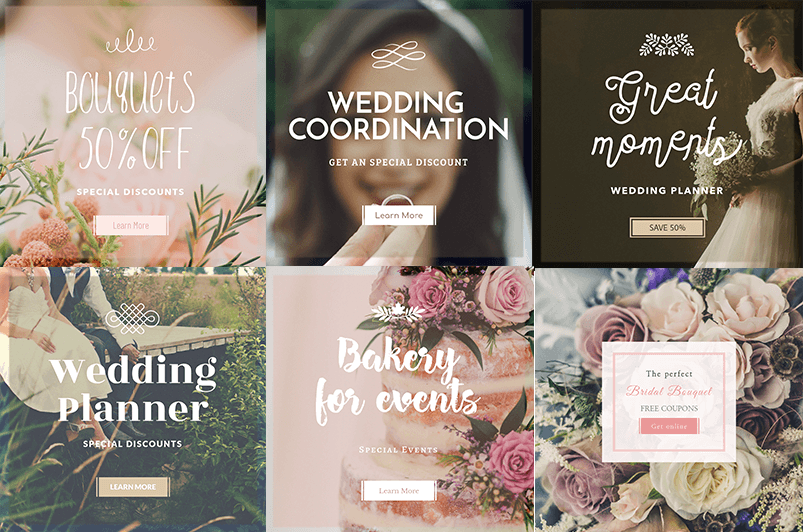 Dig Deeper into Your Branding
Get more advantages of your Placeit's assets!  You can use the Event Planner Online Flyer Maker, you can work a book cover for a book presentation, you can even design an album cover to use your own personal event mix with a branded cover!
Building a website? Make your life easier using mockups to design beautiful images to promote your brand.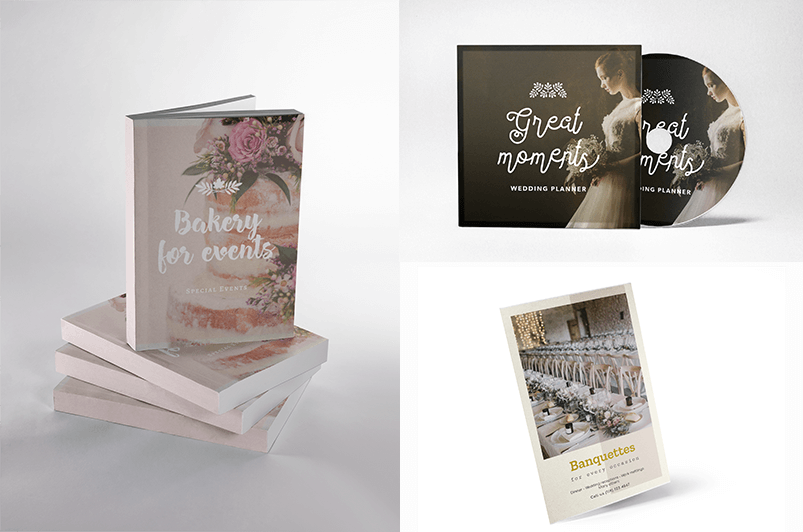 There is no doubt that branding your business, however big or small it is, is essential to reach those new customers and to get them to remember you! If you choose to brand your Event Planner Business with Placeit's Design Templates you can download as many assets as you need with a fixed budget (remember Placeit's subscription allows you unlimited downloads) and you will be saving a lot of time! Also, being an event planner, we realize you are probably very select, therefore with Placeit, you get your way by designing your own branding assets. If you are also a photographer with an event planner project, learn how to make your photography logo. You can also use Placeit's wedding templates to create items like Save-the-Date announcements and wedding invitations your clients will love!
"My new logo looks great thanks to Placeit's logo maker tool"
Suzanne Farr 5/5
---
Personal Branding for Event Planners
In this article, you will read about branding your event planning business with a single online tool for every asset you might need. Logo, flyers, business cards, social media images, book covers, anything to level up your brand presentation for your clients. Placeit also offers amazing mockups for your images and many other design templates for several business opportunities with the greatest quality!
Create Branding Assets for Event Planners!
---