Cats Are Awesome, BUT Cat Shirts Are Way More Awesome
What You'll Find:
Why Should I Make Cat Design Shirts?
Even since the first cat videos and pictures showed up online, cats are an internet phenomenon like no other (remember "Can I Haz Cheeseburger?"). Cat gifs and images are BAE on the internet, with around 14K searches a month; cat shirts are a trend that just keeps on growing online and offline. Women's cat shirts are a great trend to cash out on, and with Placeit's cat shirt templates, you'll be able to make them in no time and right here in your browser, check them out now!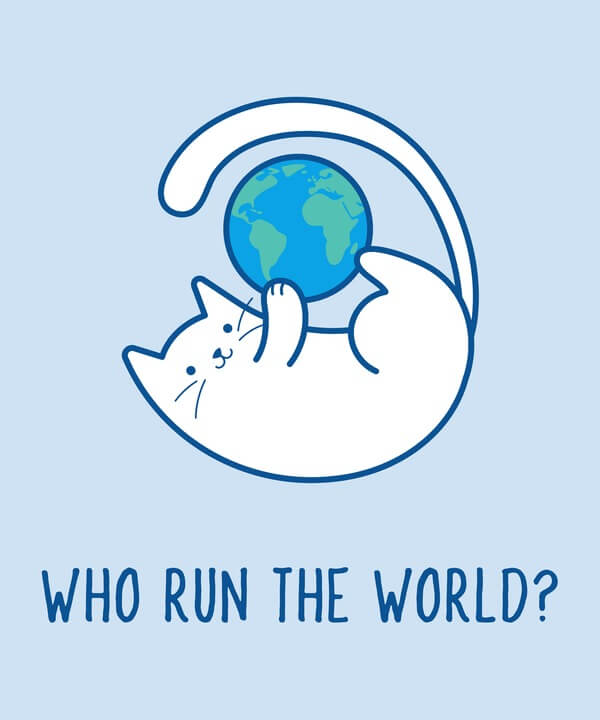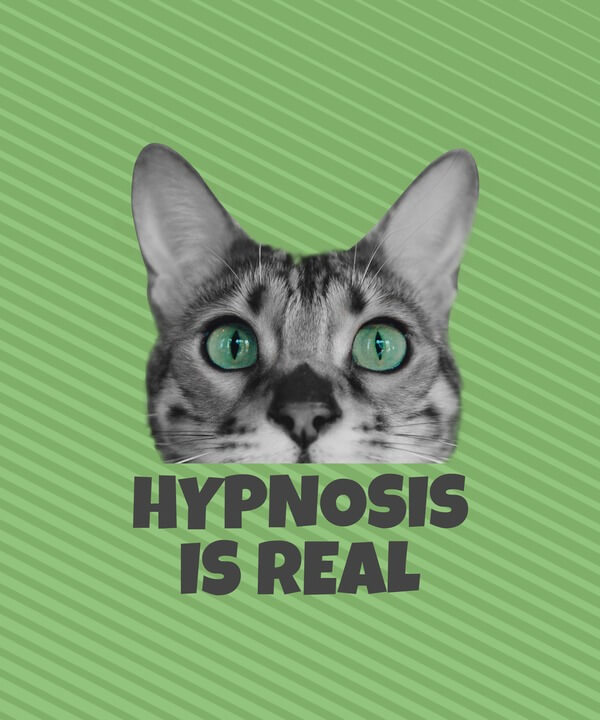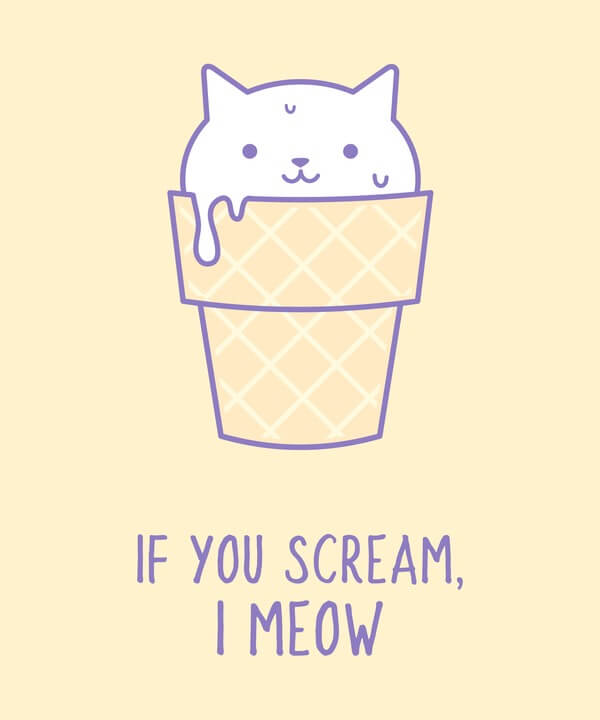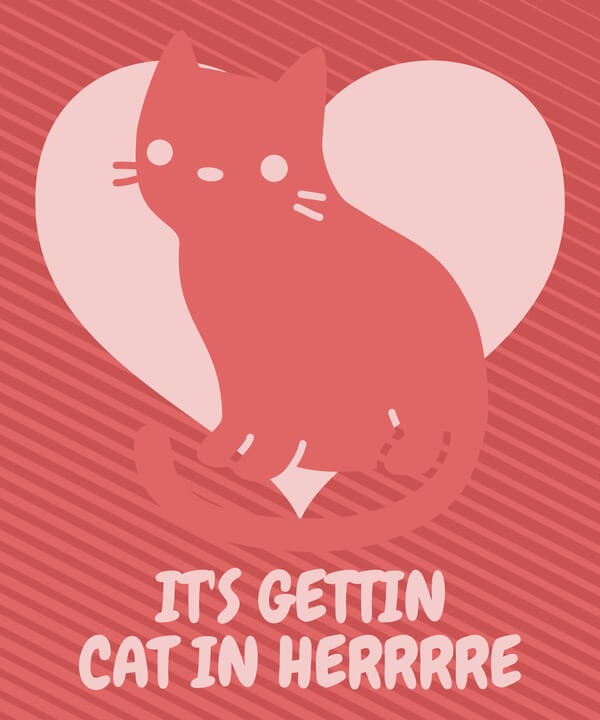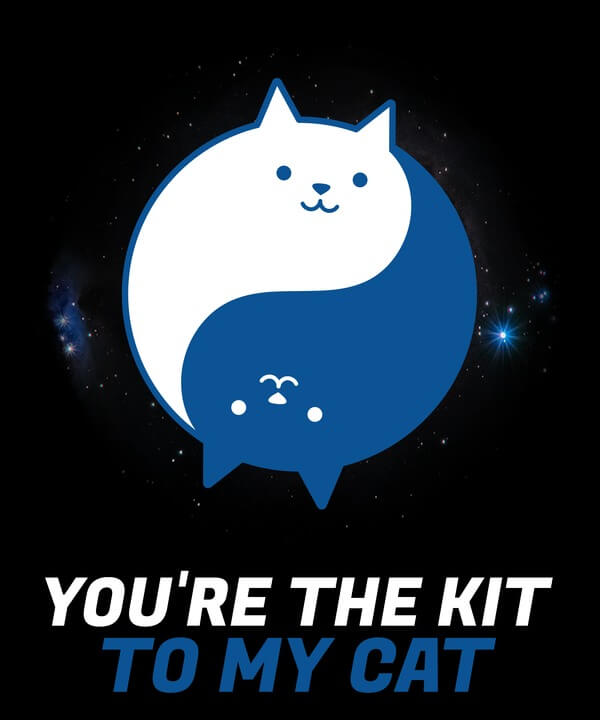 How To Make A Funny Cat T-Shirt With Placeit
It's super easy to make a cat t-shirt design with Placeit; there are a lot of graphics and fonts to choose from; just follow the steps below (or our handy Youtube video!):
Write in your text. Cat puns are very popular online, or you can write funny or clever text that goes with your graphic. You can select different fonts and colors for your text; remember to choose a color scheme that goes with your main graphic.
Select your main graphic. There are many to choose from, from cute cartoons to line illustrations. Choose the one you like most, you can change the color too.
You can also choose a back graphic to support your main one and change the color on it.
Choose your background; if you're using it to upload it to a POD site or if you're going to use the design for screen printing, make sure to download it with no image and select a transparent background (you can do this in the color selector).
Download your design and start selling awesome cat t-shirts!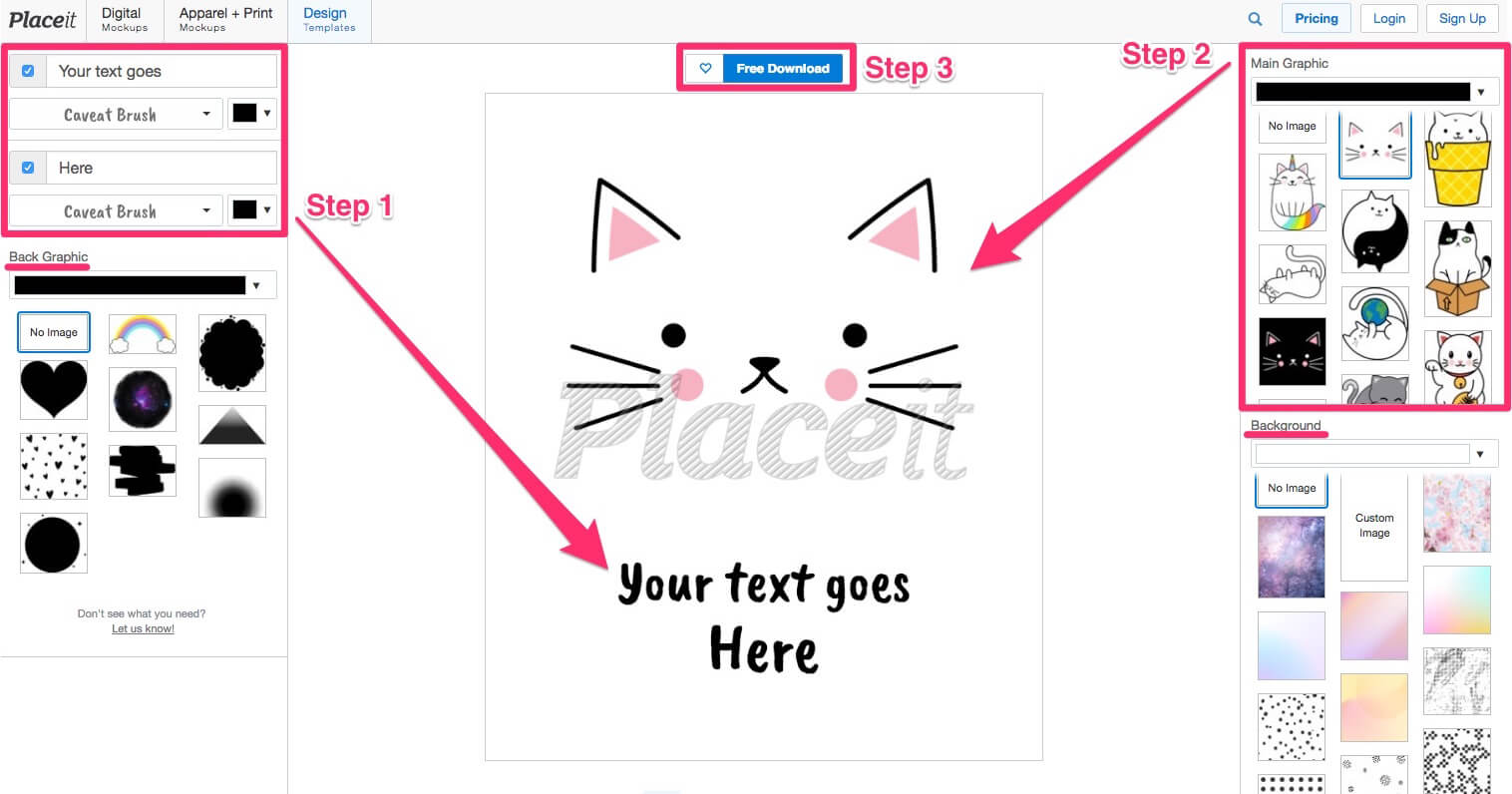 Make Your Own Cat Clothing Brand
All those cat lovers out there need your brand! So think of making your own logo and not only creating certain t-shirt designs. Start creating your clothing brand. Make that statement of being a cat lover and give yourself the opportunity to create a whole lifestyle around this topic. Learn all basics with How to Make a Clothing Brand Logo.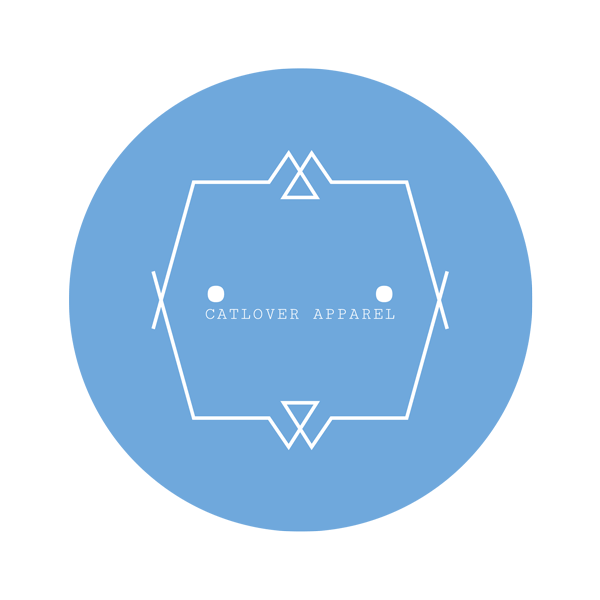 Promote Your Cat T-Shirts With Mockups
Once you have your awesome cat t-shirt design, make sure you promote it the right way. Using mockups is the best way to showcase your design because they're professionally shot in many different settings like outdoors, indoors, and in studio settings. Placeit has hundreds of great mockups for you to choose from, and there are so many styles available that surely you'll find many that will go with your brand's aesthetic. Check out some examples below: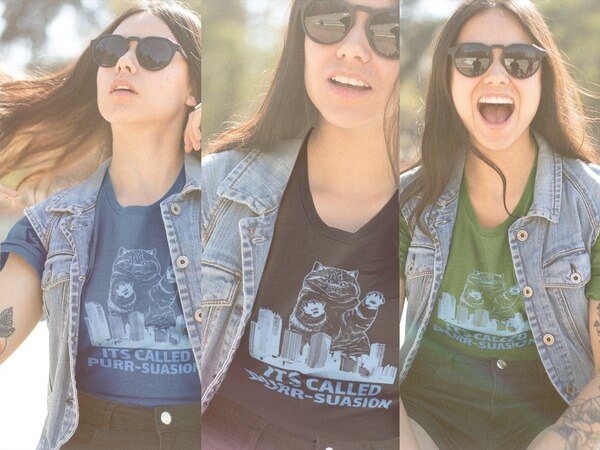 Multishot T-Shirt Mockup of a Woman Wearing a T-Shirt and Sunglasses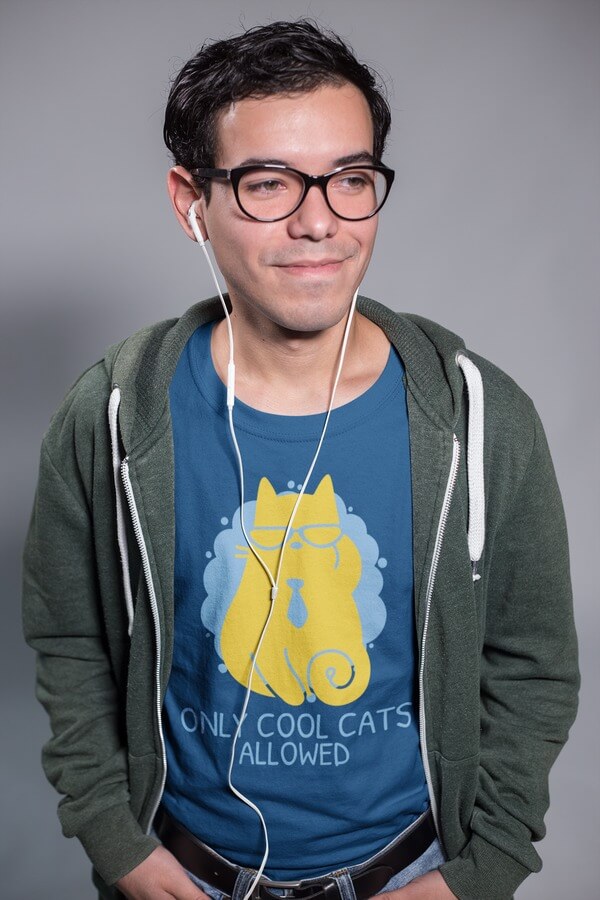 Smiling Nerd Dude Wearing a T-Shirt Mockup Listening to Music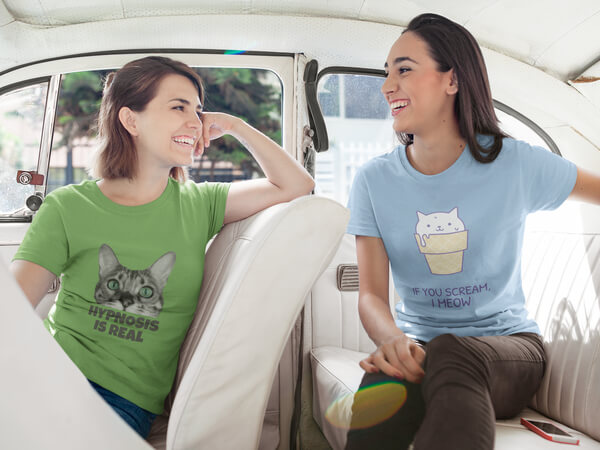 Two Girls Talking While Wearing Different Tees Template Inside a White Car
With this cat t-shirt template, you'll have the shirts cat ladies everywhere are looking for in no time, without having to hire a designer or buy expensive design software, and with Placeit mockups, you'll be able to promote them like a pro all over social media to get those purchases going in no time. Also, check out this Comprehensive List of Best T-Shirt Design Makers to compare some of the best apps for t-shirt designing. Spoiler alert: Placeit is pretty awesome!
"Making t-shirt designs turned out super easy with Placeit!"
Tammy Michaels 5/5
---
Make T-Shirt Designs With Placeit
Making a cool and trendy t-shirt design takes no time with Placeit's Design Templates, there are many types of designs available, and with Placeit's t-shirt mockups, marketing is a breeze. We have many models in different scenarios. Try them out today and see how easy it is to build an awesome brand.
Make A T-shirt Design Now!
---