How to Make App Store Screenshots
Congratulations! You've finished all the hard work that comes with designing an app. After countless hours of planning and development, you have a finished product ready to be sold. Of course, you want your hard work to pay off, with a very successful app that is downloaded thousands of times. But how can you achieve this?
App marketing with app store screenshots can improve your sales.
The Apple app store is filled with millions of apps, all trying to get attention. This is why, during your submission process, you should pay special attention to how you present it. There are lots of tips on how to create a good icon, but something very important that is sometimes overlooked is how to make app store screenshots. You might think it's as easy as loading the app, pressing home+hold at the same time, but the reality is that you want to show more than simple screenshots. What you want is your user to see themselves with your app. And that is where Placeit excells.
Best Practices
One of the first steps you should take is to check the best ranking apps and check their app store screenshots. What you'll find is that they share one common thread: they are professional, stunning and shown in context.
As you can see in these two examples, the apps have used 3 elements: the app screenshot, and iPhone mockup and text. All these elements are easily found in Placeit (yes, even the text editing!). Let's make an example ourselves, to see how much an app screenshot changes when you submit it in an iPhone mockup.
Let's take the app 'Weekend Read'. Here is the unaltered screenshot: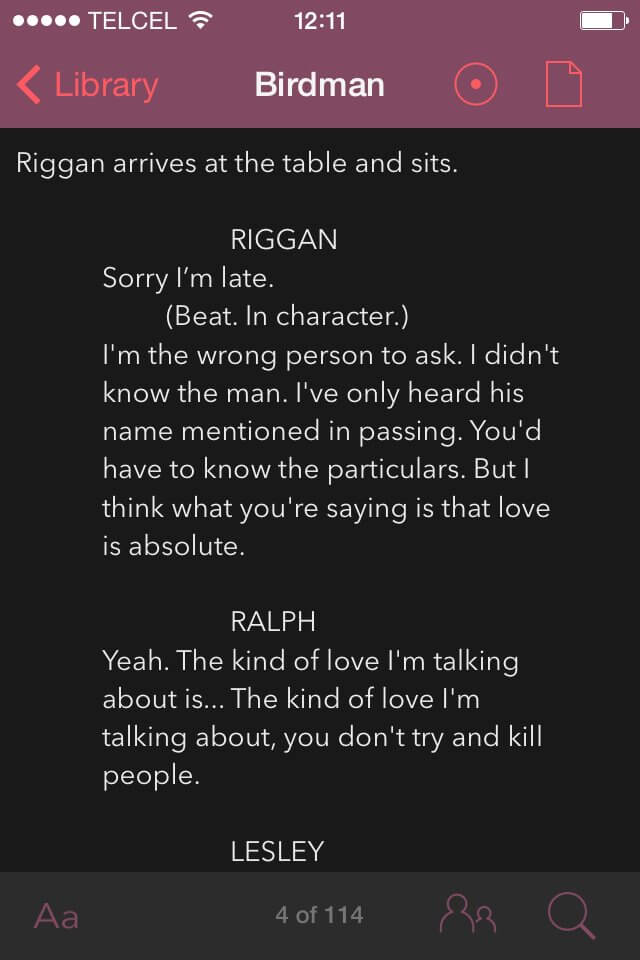 Then, after dropping it into a Placeit mockup: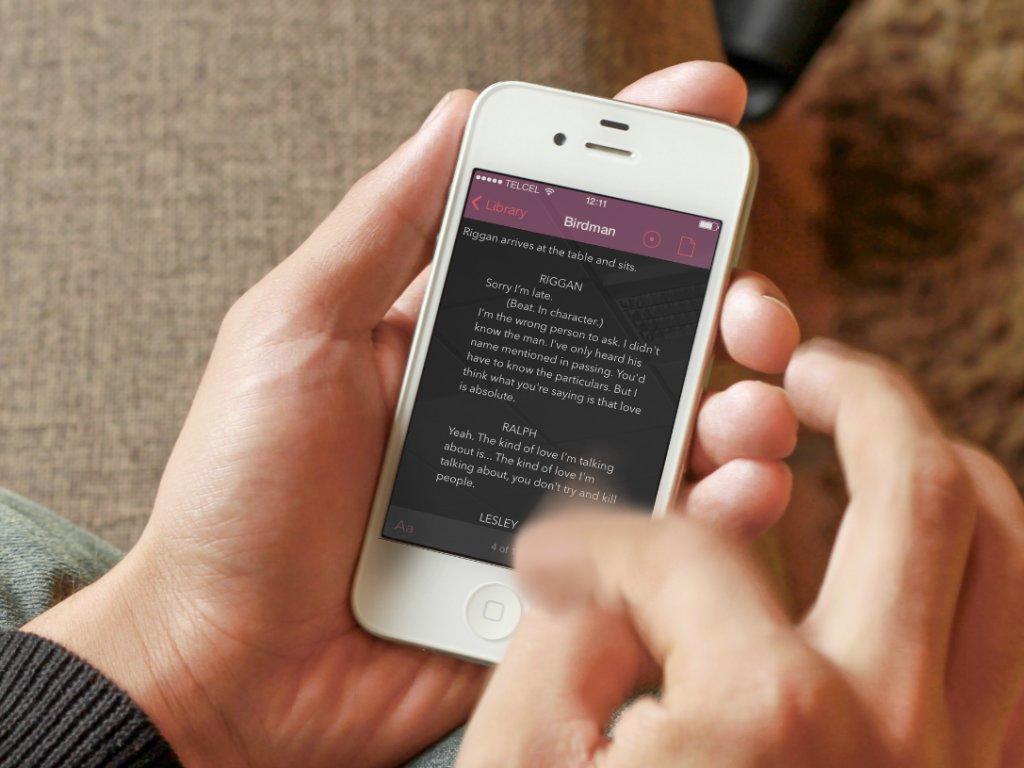 And finally, after getting it ready for the app store: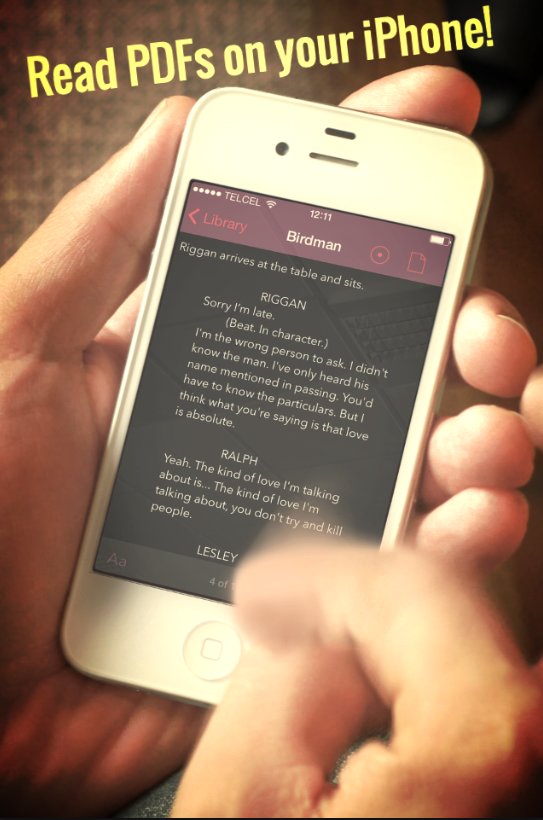 As you can see, the final product is not only the correct app store screenshot size, but it's also much more attractive for the audience. Your customers want to see your app being used, so they can then imagine themselves installing your new app and enjoying it.
In this post, we want to show you the huge amount of possibilities that Placeit has to offer so you can make app store screenshots.
Step 1: Prepare Your App Screenshot
For this tutorial, we will assume that you have a finished app ready for upload. We recommend you create your screenshots as the final step of your app process. Doing this with an unfinished product might create false expectations or might not show that menu or icon you added late in development. So, be patient and wait until your final version.
Directly From the Device
The most simple and obvious way is to open the app in the phone and press the home button and the hold button at the same time. The hold button is the circle that is placed directly under the screen. The hold button is the one you use to lock your phone. On the iPhone 6, it's on the side, while on older versions it's on the top.
If you did this correctly, your phone will flash momentarily and your screenshot will be saved in your photo album. You can then upload it to your computer (recommended if you want to use the image editing capabilities of Placeit).
For our example, we are using Wunderlist.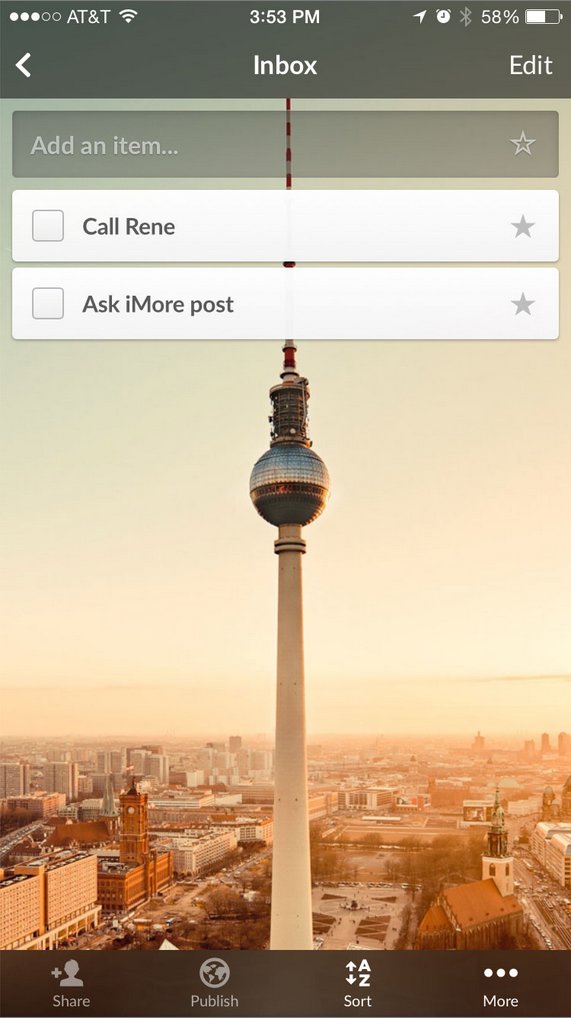 Note: Your screenshot should be the full size of the screen, because our iPhone mockups are 1:1 representations, meaning the image you import must have the same ratio for the screen. This means you will have to also take the screenshot on the same device you pretend to create the final image of.
Step 2: Create Your iPhone Mockup
Now, the creative fun begins. First, visit Placeit. To the left, you will find our filter, which is the key to choosing from one of our thousands of mockups.
For this example, we have chosen the iPhone 6 mockups. Next, in the same filter, you can choose an environment or situation for your image. In this case, we have also selected "casual".
Next, select one of the stages on the left, click the "Upload Image" button and select your screenshot:
Before deciding, remember to try different mockups to make sure you choose the one that best suits your app. After uploading your image, you can even select the following link to test it on various mockups: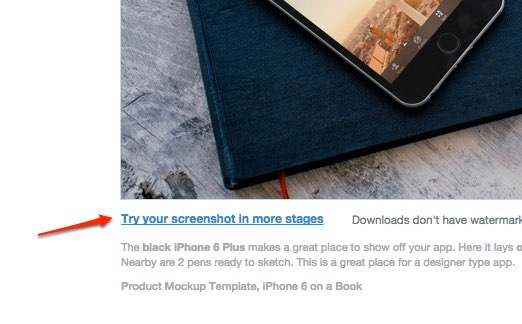 In the end, you will have a selection of iPhone mockups to choose from.
As you can see, they are 3 very different environments which help portray different uses for the app. For this example, we will choose the first one, which you can visit here. When you are ready, click Add Effects to get it ready for the app store.
Step 3: Resize and Crop for the App Store
By clicking 'Add Effects', you'll open the Aviary Image Editor. It will prompt you to download your image first. Remember that the small size will not cut it. You need at least our High Res size.
The Apple App Store requires you to submit images of  640×960 or 640×1136
Choose "resize" and change the height to the one you need (960 or 1136 for the Appstore). Then click Apply

Choose "crop" and adjust the width to 640. Remember to place the new selection over the area you want to show.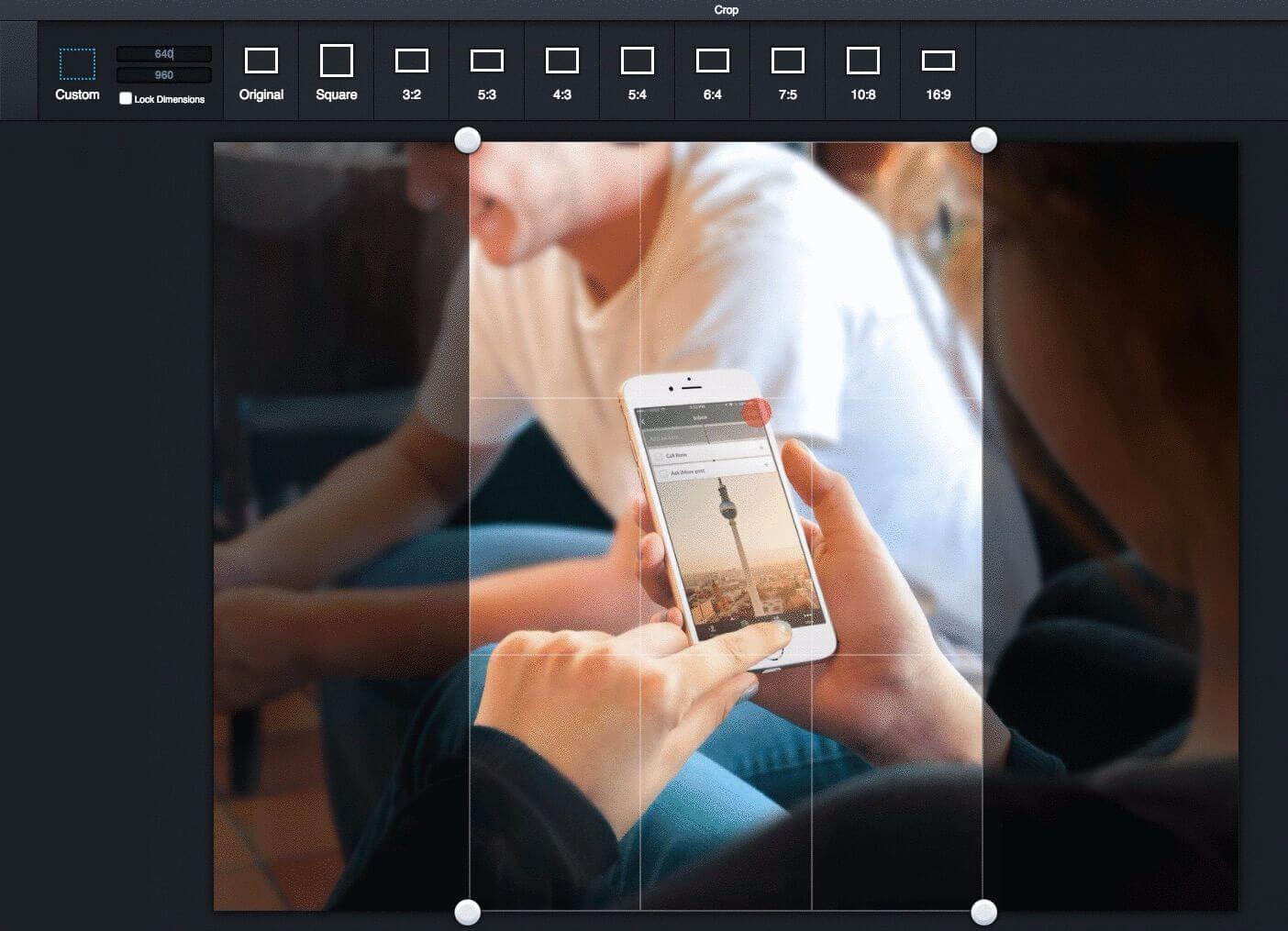 Step 4: Final Touches
On the same app, you can add text and effects. In this case, I added sample text, but you will be able to add anything your want.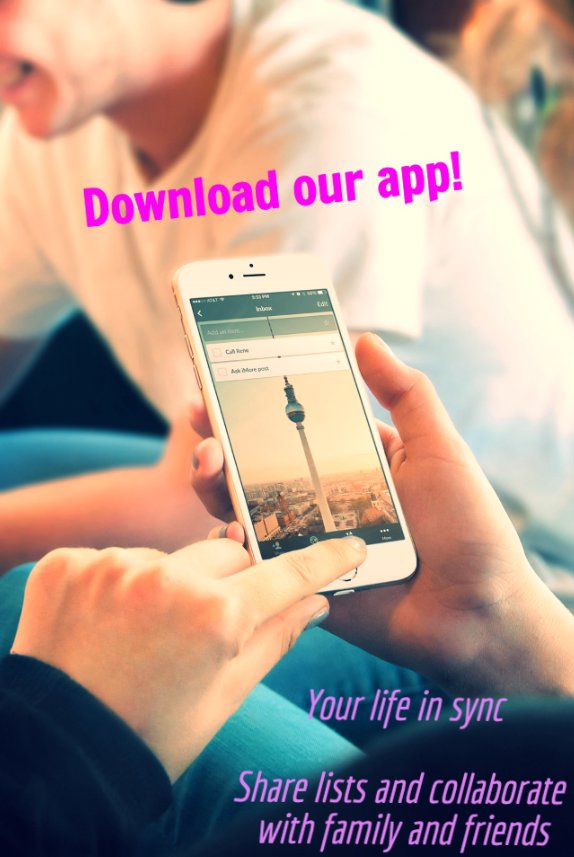 As you can see, creating app store screenshots shouldn't be a painful subject. Using Placeit, it is easy to avoid Photoshop and make app store screenshots.
Click on any of the iPhone 6 mockups to the left to get started.
If you have any questions, please leave us a comment and we'll be glad to help.
---