Make Patriotic 4th of July Shirt Designs For the Upcoming Holidays!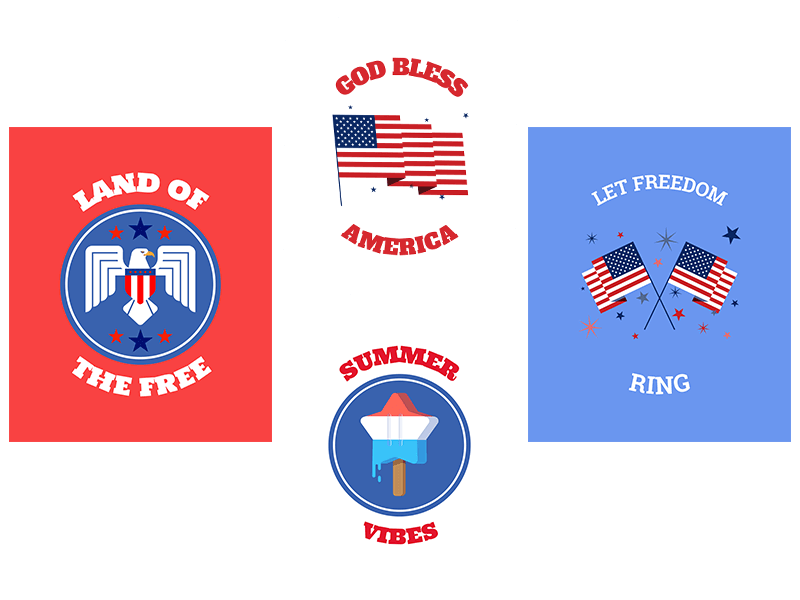 Create 4th of July Shirts to Wear Proudly During These Celebrations!
Why We Love the 4th of July!
The time for fireworks, food and family is coming! Get ready for the biggest summer holiday and all the activities that come with it! Whether you're preparing for a day at the beach or a 4th of July barbecue full of cold beer, hot dogs, fireworks, and flags, make sure your apparel matches the occasion!
To celebrate our freedom, our culture, and the beauty of the land of the free, get out and take part in some of the exciting events in your town! Not sure how to celebrate this year? Here are some cool ideas!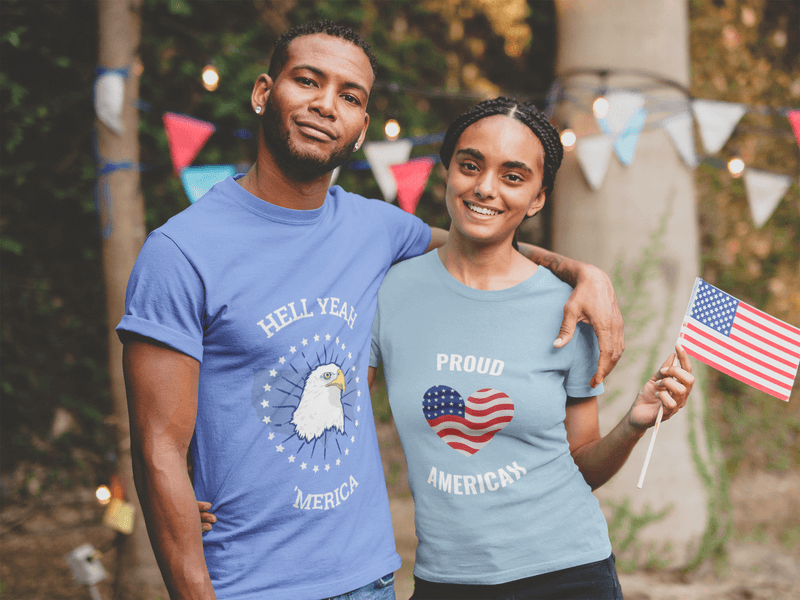 6 Ways to Celebrate Independence Day
1. Have a Party!
Whether you want to spend the 4th with family or friends, a party is a great way to celebrate the occasion. With great cocktails, some delicious food, and a fireworks spectacular, your guests will certainly have a great time. Of course, to make your party a success you have to ensure your guests show up. To do this, make some awesome party flyers that will get your guests excited for your event.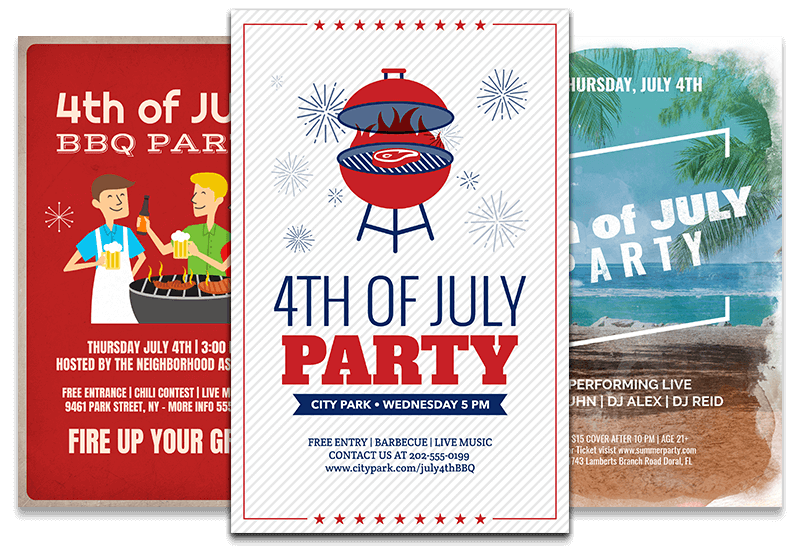 2. Don't Forget About Those July 4th Barbecues!
Many American families plan to celebrate this 4th of July with outdoor festivities like a cookout, picnic, or barbecue. Whatever you choose, it's bound to be a great time! You can get together with your family and your friends, share some traditional American meals and enjoy the summer weather. To gather everyone, create an event invitation that is easy to send to your family and friends.
"Barbecue may not be the road to world peace, but it's a start"
3. Spend Independence Day on the Beach with Your Friends
This is a great opportunity to catch some sun this summer. Spend the day with your friends and family at the beach and why not, maybe make some commemorative tank tops for the occasion. Put together a picnic and enjoy the fireworks later on at night! Don't forget to take a blanket to get cozy!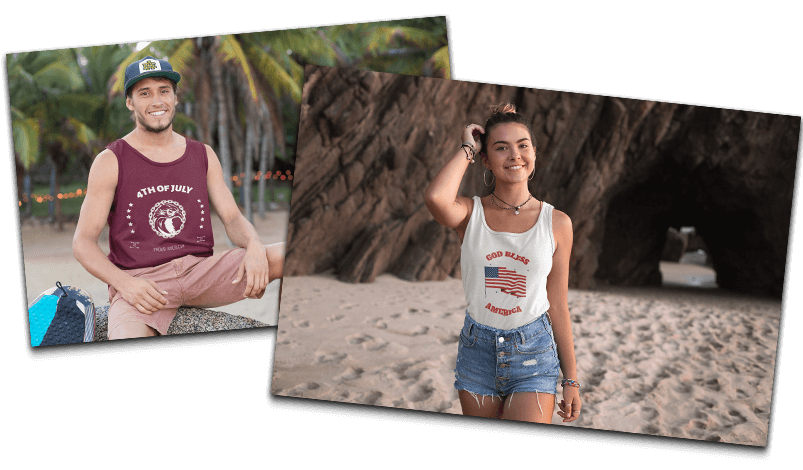 4. Attend a 4th of July Parade
Marching bands, flags, celebrities, and more! Get together with your community to attend the 4th of July parade in your city! There are lots of great parades going on around the country that you can enjoy with your family and your friends.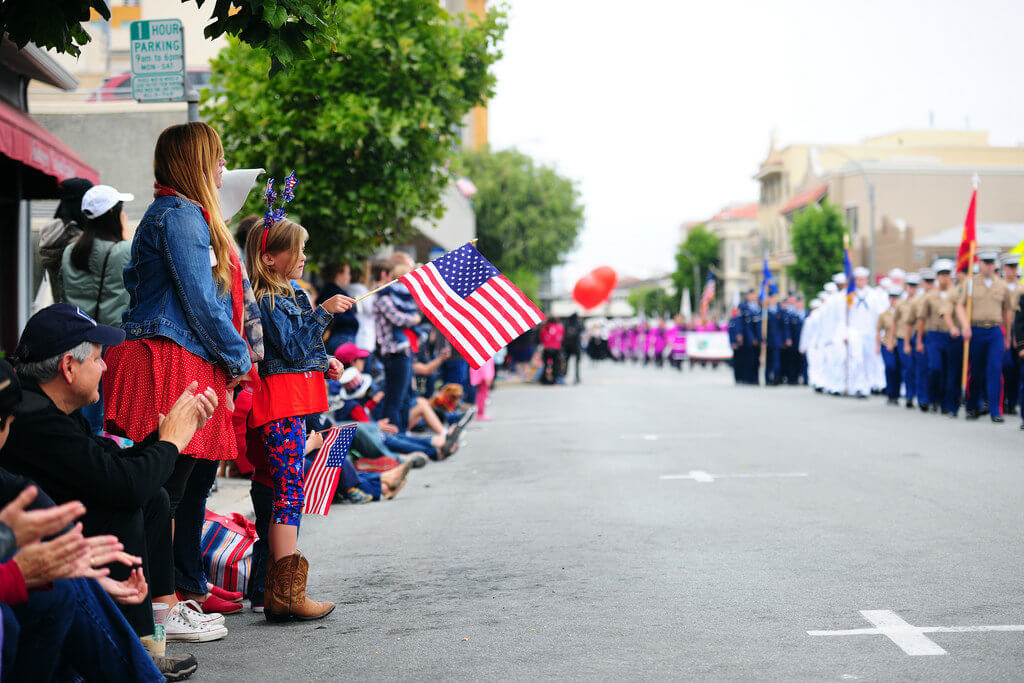 5. Cook a Special Recipe for the Occasion
Celebrate making a festive meal for the 4th of July celebrations you're attending. Check out these recipes to get inspired! You will be the biggest hit with these beautiful-looking desserts. There are also some appetizers, main dishes, and beverages you can decorate for an awesome patriotic food spread.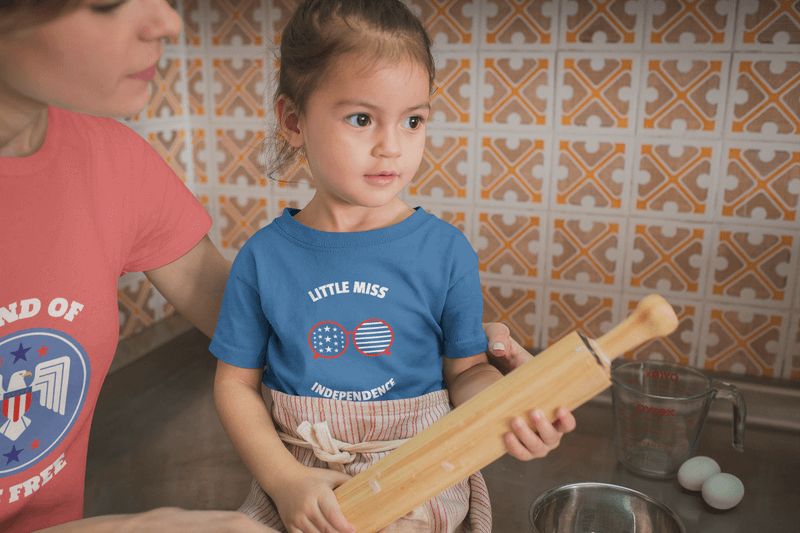 6. Don't Miss the Special Celebrations in Your State!
There are lots of other events you can attend with your friends and family. From performances and museums to war reenactments, there are thousands of celebrations all over the country. Check out what's going on in your state to schedule your day!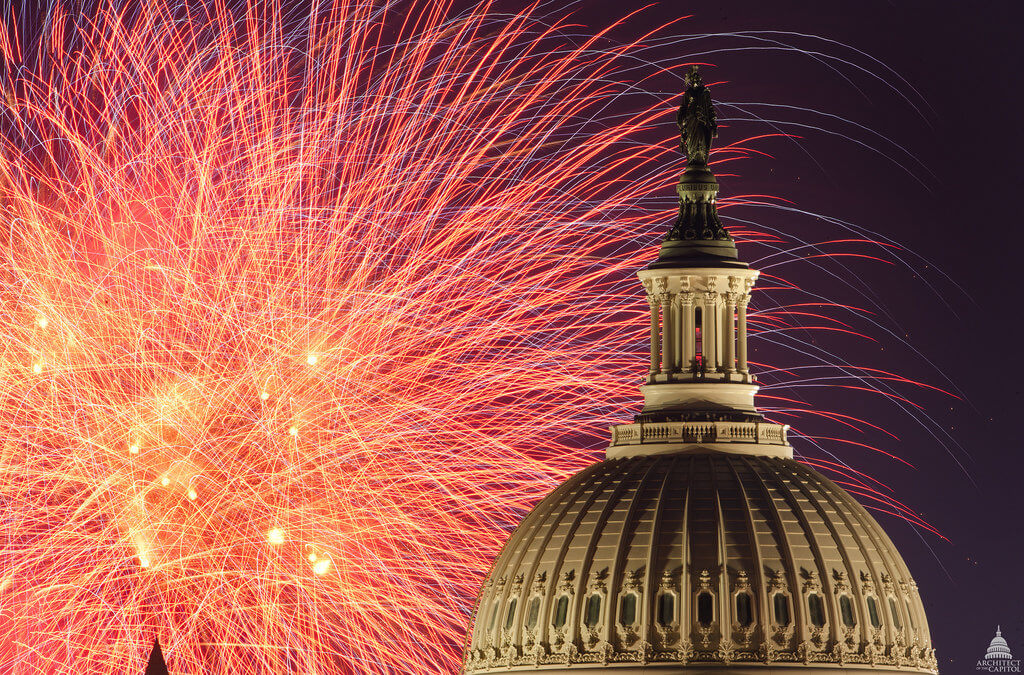 Download 4th Of July Wallpapers for Free
Dress up your computer for the occasion! You can download these 4th of July wallpapers for free! If you are not subscribed, just type in your email address below to get awesome freebies from all of our blog posts!

Create Cool 4th of July Shirt Designs Using Placeit
Once you have some t-shirt designs in mind for the holiday celebrations, you can use Placeit's T-Shirt Design Templates to make them come to life! From illustrated designs to more traditional American flag t-shirt designs, create the perfect design for your audience!

You can design much more than 4th of July t-shirts with Placeit. You can also create designs for your jerseys, hats, hoodies, and much more! Plus, showcasing what your designs will look like once printed is a breeze with Placeit's T-Shirt Mockups. Instead of heading to store to try and find patriotic t-shirts for your whole family, make custom designs everyone will love!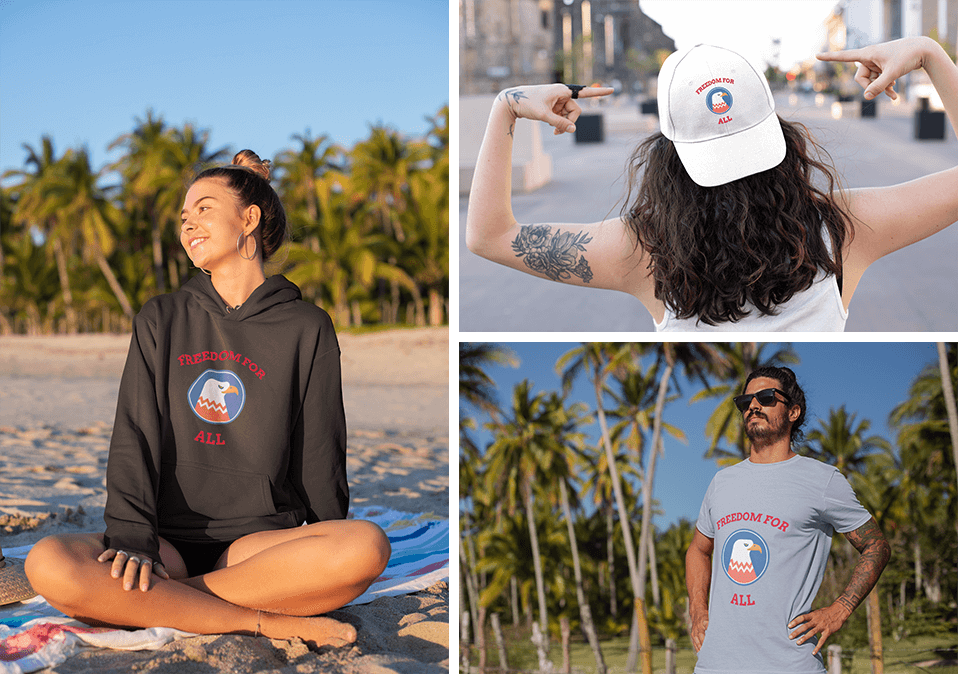 "Land of the free, home of the brave"

Happy Fourth of  July!
Celebrate Independence Day with a Bit of Help from Placeit
Create all your Independence Day designs with Placeit! Get unlimited design templates and mockups with a Placeit subscription. That means you can create as many 4th of July t-shirt designs as you want as well as social media templates, flyers, business cards, mockups, and even videos! What are you waiting for? Start designing everything you need with Placeit!
"My family just loved the t-shirts I made with Placeit's t-shirt designer!"
Jonna Baker 5/5
---
Celebrate This 4th of July with Patriotic Shirt Designs
4th of July is coming! Whether you are planning to spend the day with your friends and family on an outdoor get-together, a baseball game or watch a patriotic parade, you can spice the holiday up with some awesome t-shirt designs to celebrate the American way!
---
Hundreds of High-Res Freebies Just for You!