3 Simple Steps to Starting a Profitable Design Marketplace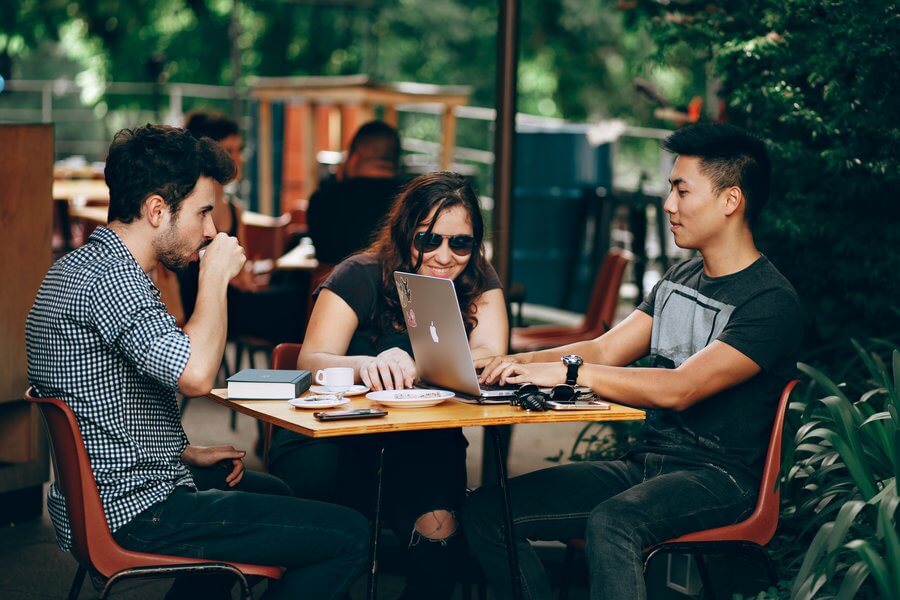 Want to start a unique design business? If yes, a design marketplace might be the business idea you're looking for. You get to work with what you love (design) and build a scalable business. Today, you learn the 3-step process to starting a profitable design marketplace in 2019. Let's dive right in.
1. Why You Should Start a Design Marketplace
First, let's define what a marketplace is. A marketplace is a platform where people sell and buy products or services and the transactions are processed by you. A few examples? Airbnb, a platform that connects homeowners and travelers, Uber, an app that connects drivers and people in need of transportation, and Etsy, a platform for handcrafted products.
When you set up a marketplace, you provide the platform, payment methods, and a community of buyers and sellers. But the marketing, shipping, and other tasks related to selling a product or service are handled by your marketplace users. That's one of the main reasons you should start a design marketplace. Other reasons include:
Customers want convenience. First, a marketplace is a more convenient way for users to shop online. They don't have to buy from different sites, but can instead use one single checkout system to buy from multiple vendors. The other side of the coin is that you can offer more products or services than you would with a single merchant e-commerce or service shop. In the end, that means more convenience for your buyers.
There's a lot of opportunity for marketplaces. Second, some of the biggest companies today (for example, Airbnb, Uber, Etsy, and Amazon, as well as food delivery apps like GrubHub) are marketplaces. They are simply more convenient alternatives for consumers. After all, marketplaces like these can offer more alternatives and often at a lower cost. Take Airbnb, which offers a lot of different options for people who want to find accommodation at different price points.
You sell a platform, not a product or service. And third, as the marketplace owner, you don't have to worry about things like inventory, shipping, and delivering services. Instead, you can focus on building your business. So, now you know why marketplaces are a good business model. But how do you build your design marketplace?
2. How to Build Your Design Marketplace
How do you build your marketplace? It's easier than you think. Here below, we break down the exact steps you need to take. It comes down to three things: What your niche is, how to monetize your platform, and how to build it. Let's find out how to take each of these three steps.
What's your niche?
First, you need to figure out what people can sell through your marketplace. A great niche? Designs! Let me explain: You know that mobile phone covers, t-shirts, memorabilia, and services like graphic design are popular as businesses. By building your marketplace to let others sell their designed products or designer services, you can tap into these popular niches. Placeit is a great tool to use to let people design the products they sell on your platform.
Now: What you need to keep in mind is that your marketplace should serve one niche. You can later expand, but successful marketplaces tend to start out in niche markets. For example, Airbnb started as a platform for rentals in San Francisco. Uber was founded as a black car service. Today, they serve different markets and both are multi-billion dollar companies. However, they both started out as niche platforms.
How to monetize your platform
How do you monetize your platform? There are several pricing models, but we list the most common models here below. Note that you can combine different monetization models. A common marketplace pricing structure is to charge a subscription fee along with a commission fee or a base rate per transaction plus a commission depending on the final amount. There's no one-size-fits-all pricing model here. You can mix and match depending on what works for your audience.
A commission on every transaction.
A subscription fee.
A listing fee for every product or service offered.
A freemium model that lets users use the platform for free, but you charge for other services and products, like upgrades and insurances.
Featured listings and ads.
How to build your platform
Next: How do you build your platform? You can custom build a platform, but that would require a significant investment and coding skills. Instead, you can use a marketplace platform builder like Kreezalid. It lets you use drag and drop features to build your platform in just a few hours. We offer features like payment solutions, secure payments, and ways to manage your users' listings and orders. So you get all the necessary features in one place. As you can see, setting up your platform can be done in a few hours.
3. How to Quickly Grow Your Design Marketplace
How do you quickly grow your marketplace? What makes marketplaces different as a business model is that you drive both buyers and sellers to your platform. There are two phases here. #1: You launch your minimum viable marketplace and get your first users. #2: You grow and scale your marketplace. We'll look at both phases here below.
#1: Launch your minimum viable marketplace
The first step you need to take is to validate your marketplace idea. This is called a minimum viable marketplace. You need to get your first buyers and sellers so that you know your idea will work before you start scaling it. And to get users, you'll want to market your marketplace organically. A few ideas you can use to get your first few users? Here you go:
Ask family, friends, and friends of friends to join.
Go to relevant meetups and events to tell people about your platform.
Participate in relevant online forum discussions and tell people about your marketplace. For example, if your marketplace offers design services to entrepreneurs, you can start networking in Facebook groups for entrepreneurs.
Announce your business on social media.
Reach out to merchants who are already selling on other marketplaces and customers who are shopping on these marketplaces.
One of the easiest ways to get started is to first focus on merchants or sellers. Why? Because they have a bigger incentive to join and their risk is low. When you have enough sellers on your platform, you then focus on getting buyers. Once you have your first users and your marketplace has handled a few transactions, you know your idea will work and that there's demand for what you want to sell. Now it's time to scale your business.
#2: Scale your marketplace
How do you grow your marketplace? Good question. Some of the most effective marketing strategies are content marketing and social media marketing. Wondering how to use them to grow your marketplace? Here's how!
#1: Content marketing. One of the best ways to reach your target users is by posting relevant content. This could be blog posts, videos, or audio. And don't limit your content marketing to your own blog. Instead, post on platforms like YouTube, Medium, Quora, and by guest posting on sites that are visited by your target audience. Just remember that you will need to drive both sellers and buyers so you'll want to create content for both of these user groups. Eventually, you can also use search engine optimization (SEO) to get web visitors from Google.
#2: Social media. Another marketing strategy is to use social media marketing. You can use this strategy by going into Facebook groups, interact on your target customers' Instagram feeds, and in other ways engage in direct conversations with users. Plus, you can use paid advertising to drive people to your business. By using a combination of these different strategies, you'll quickly grow an audience of engaged community members.
Want to Start Your Own Design Marketplace?
There you have it! Now you know how to create your own design marketplace. As you can see, a marketplace is a great business idea for you if you don't want to deal with things like shipping and inventory. Instead, you offer a service as the marketplace owner. Your marketplace is a community where people get together to sell and buy.
In fact, design is a popular industry, so you have a lot of room to build a marketplace in different niches. Just think about it: Design marketplaces can focus on anything from interior design to greeting cards, t-shirts, and fashion. What you need is to validate your idea and set up a website so that you can start bringing together sellers and buyers and scaling your business. In the end, that will mean a thriving marketplace business for you and a way to sell and buy creative designs for your users. Now, are you excited to get started building your own marketplace? Try Kreezalid free for 14 days and build your marketplace with a few simple clicks.
---
Mockups Are Perfect for Your Community Marketplace
When creating a marketplace online, images and videos are key for customers to have a clear idea of what they're buying, that's why Placeit's professionally created apparel mockups and video makers are perfect for any online marketplace.
Customize a Mockup
---