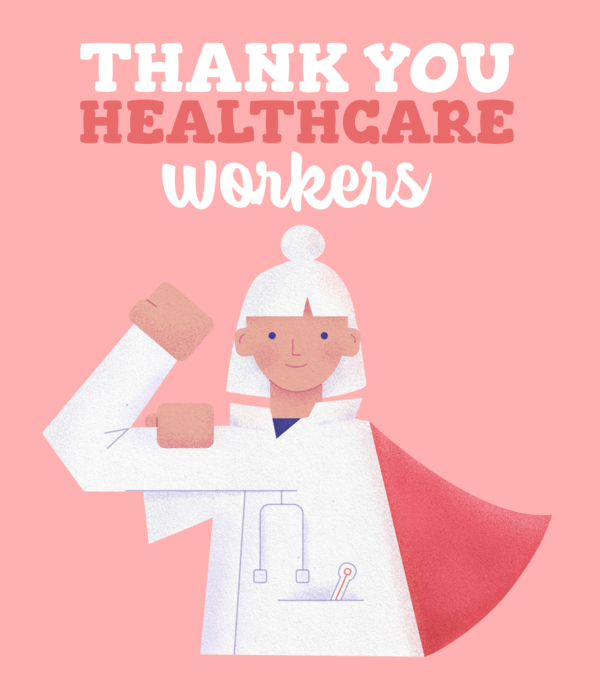 Times have been difficult for people all over the world, and the future seems uncertain for many. Going through the COVID-19 outbreak means we should be acting to protect our loved ones, but also those who are battling the virus and our community overall. You can use these free design templates to share, and act with kindness and solidarity. 
How to help your community when you run a small online business or you're a freelance designer? Can you cheer others while you work from home? How can someone with zero healthcare background –designers, entrepreneurs, small business owners– actually contribute from their isolation? It all comes down to two essential things: we need to be empathetic with our community and only share information that comes from a reliable source. 
If you're ready to send a message of support, explore the following design resources displaying information issued by the World Health Organization. Joining the global conversation by sharing positive, useful content is, of course, a small action compared to a large scale of need to feel better during tough times, but it's worth the try. 
💚 You might like: 50+ Amazing Mental Health Graphics to Share With the World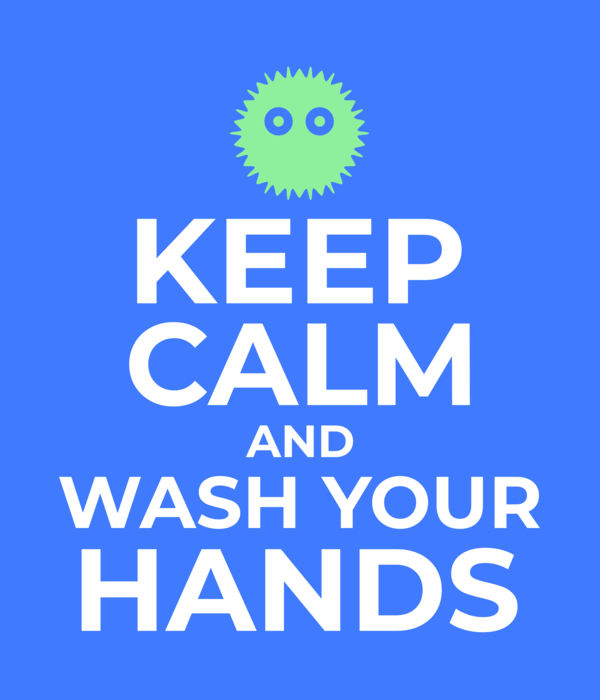 Keep Calm and Follow WHO's Advice
Remember when flight attendants instruct you to put your oxygen mask on first before helping others in the case of an emergency? This is the time to remember that. In order to help during stressful situations, we need to try our best to stay calm –while accepting that this may not always be possible. 
If you're feeling overwhelmed, you're not alone. Follow WHO's advice for managing stress during the crisis and seek mental health advice.
Stay Inside and Check Reliable Sources
Don't be too hard on yourself, it's OK to feel overwhelmed and news can be too much. Chances are you're getting updates 24/7 and have access to real-time statistics, numbers, charts…
It could be helpful to set a couple of times a day to check on information from reliable sources, such as your local Health Department and the World Health Organization.
Also, try to stay in touch with your loved ones even remotely, talk to your coworkers during the day, call your friends –that's what phones are for! Chat with your family or to see their faces at least once a day. There are lots of conference call apps available that are easy to use.
Just Can't Get Enough: Wash your Hands
So, we need to kill the virus and how it spreads, and by washing your hands with soap and water, you're preventing it from reaching other surfaces or people.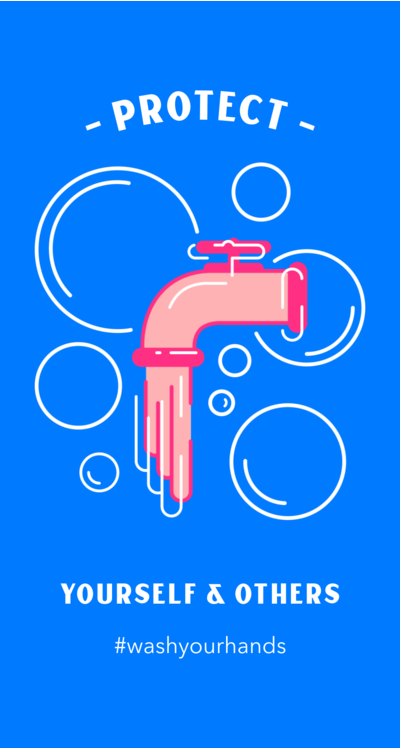 Remember that 80s Depeche Mode song Just Can't Get Enough? Use the intro to wash your hands, that's the time you need to do it properly!
Get Ready for a Challenge
Get creative and invite your community to complete stress relief activities as challenges. 
This is especially important for people who struggle to stay indoors and children at home. Parents can talk to their kids and explain briefly what's happening while getting involved in playful activities. 
In case you're a parent and want to read a couple of tips from professionals, read these tips for parenting in the time of COVID-19, shared by the WHO.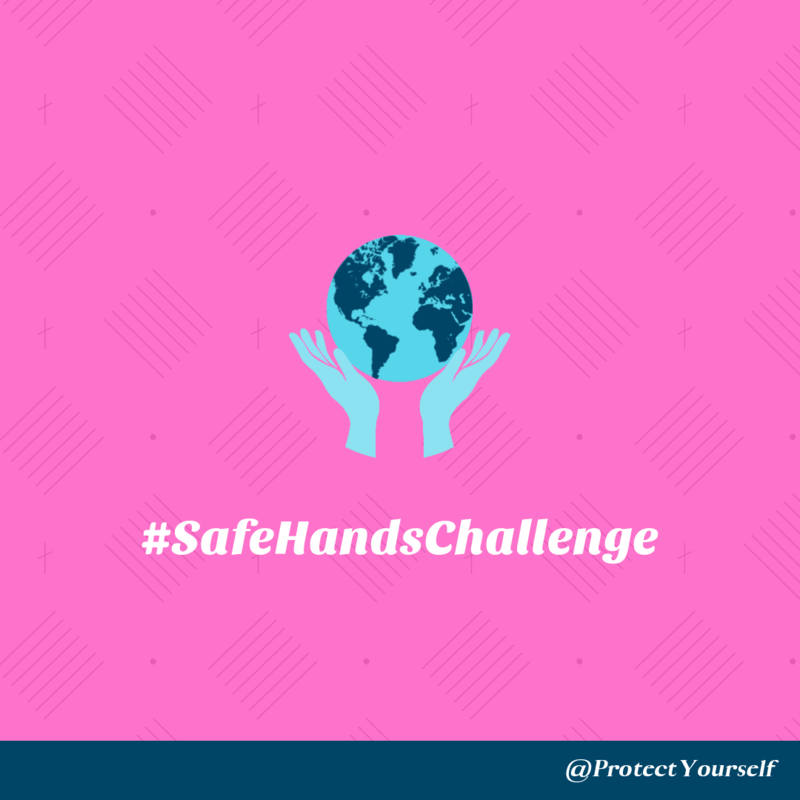 Love in the Time of Science
Among the free design templates, you can find Instagram Story templates and other social media formats. You can share real-time releases and articles from scientific, reliable sources.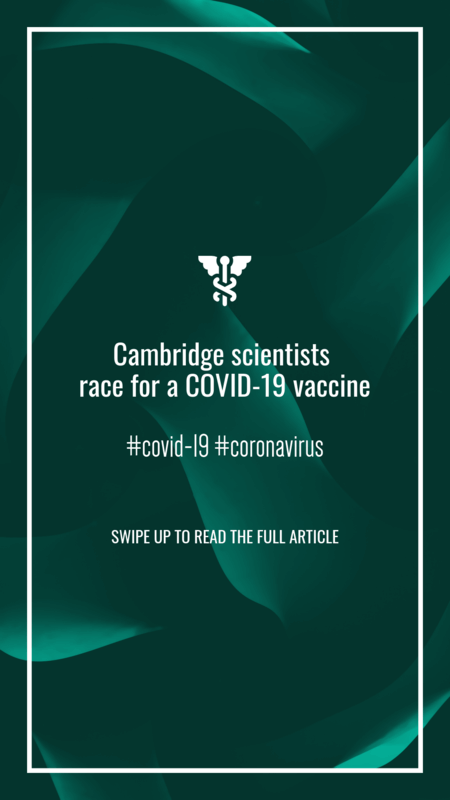 On that note, remember that now is the time to share only verified information, especially if you're running a business online. 
Instead of your regular posts, you can inform your customers about where to get information or how to aid local sanitary workers, or share positive messages throughout the day. 
We're Going to Be Ok
By sharing positive content we're supporting each other during these turbulent times.
Explore different ways to spread a positive message alongside illustrations that represent something beautiful about our everyday lives.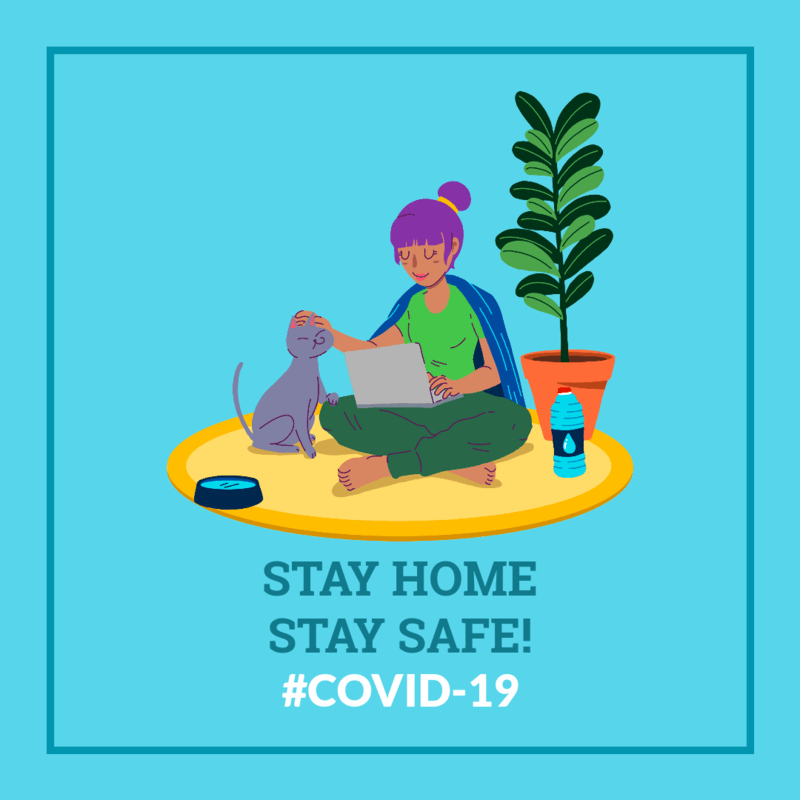 You've Got the Power… and the Words!
If you already have a solid community connected to your social media, you, my friend, have some power in your hands. Use that to spread the word about important stuff happening in your city, relief funds to donate, doctors who need support, online sessions to meditate.
Support Health Professionals
Get in touch –virtually, of course– with local non-emergency health authorities and lend a hand. Consider if your business can help directly or indirectly to those working at hospitals and clinics,  including nurses, doctors, voluntary staff. 
If your business is not quite relevant for helping them, use your community reach to start a fundraiser for protective gear, supplies, food for healthcare professionals… Help will be always needed, and you can ask them how is the best way possible to do so.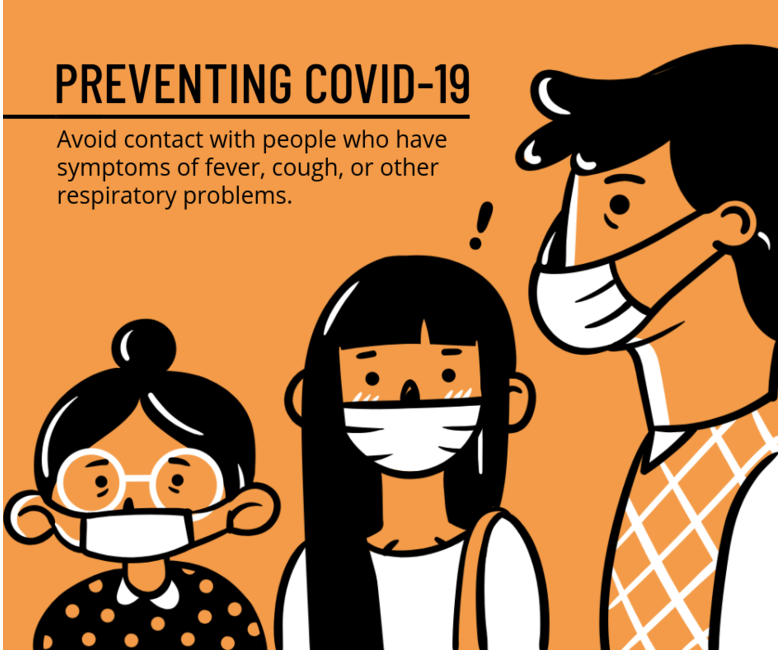 Caution: Handle with Care
Striking warning signs and alarms are not going to do us any better at this point. Yes, we need to be more cautious than ever, but without losing our grip. 
For your posts, you should use calming colors like green, blue, turquoise, and avoid bright red, orange and neon colors. Focus on really positive messages to show love and solidarity for your community. Extensions like Momentum work as tools to stay focused, get daily motivation and quotes on your Chrome tabs; perhaps this could be a good way to start your day and get inspired. 
Let's Keep it Simple to be Safe
There are many who will need to go out imperatively because of their profession, or because working outside is their only source of income.
So, if you're working from home, stay there and limit your shared content to simple advice and words of encouragement. Of course, it's challenging to stay indoors for a while, but the World Health Organization has listed basic protective measures that are easy to follow these days.
Besides paying attention to recommendations, focus on small things that make you feel better for a while. Listen to a song you love, cook something you really enjoy, write a short story, or take a minute to look out the window. Choose a grounding technique that could work for you during this time. 
Small Steps Translate into Big Actions
Follow the advice of healthcare professionals and authorities on how to handle the crisis, depending on the measures being taken in your location.  
You can help your community in many ways, but everything should be done responsibly and keeping each other in mind. It's best to focus on helping those who need support once the virus starts to fade.  
Right now, all we can do is try to do our best to help, and stay informed while staying safe. 
It's OK not to know exactly how or what to feel. Take your time to do things and to plan your day. 
Please, stay safe. We're looking forward to getting through this together!
---
---