Showcase Your App on an iPhone 7 Mockup
It's that time of the year again and everyone is hyped up about new iPhone releases like the iPhone 7. It seems this year we've been especially flooded with leaks on iPhone 7 specs, new features, and prices, but now the wait is over and we're finally here!
Now, Apple events aren't just about a new iPhone; if we look at the big picture the time is now to start updating our app marketing campaigns and be the first ones to show our products are in sync with the latest advances in technology.
If we're in the app business especially, an iPhone mockup plays an important part in our content strategies. This happened a year ago with the iPhone 6s and the year before as well; we've all set the date on our calendars to keep up with Apple's every launch and reflect the best of those ever-popular smartphones in our own branding campaigns.
So without further adieu, at Placeit we have curated the first photorealistic iPhone 7 mockups, ready for you to customize with your app screenshot and promote your iOS app right away. Don't waste time waiting for a photoshoot or having to go through the whole production process, all you need is our mockup generator to create visually striking iPhone templates!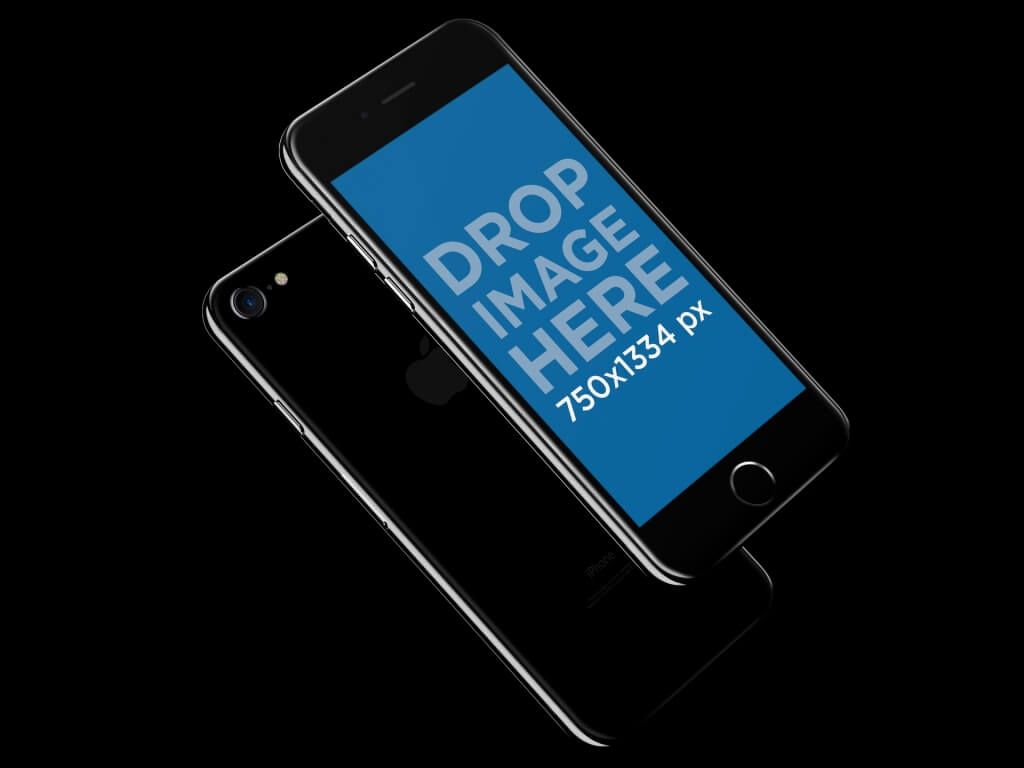 Use this sophisticated jet-black iPhone 7 mockup to promote your new iOS app just in time for the launch of iOS 10. This compelling iPhone 7 mockup features Apple's latest device in an angled position over a black or transparent background, use this mockup template to enhance your app marketing campaign with powerful visual assets like this and take your app to the next level.
Whether you just launched a brand new app or went through a major redesign for iOS 10, it's UI/UX and highlight features have to be displayed with one of these new iPhone 7 mockups! Update your marketing strategy right now and showcase your app screenshot within a sleek iPhone 7 mockup, made possible with our easy to use mockup generator.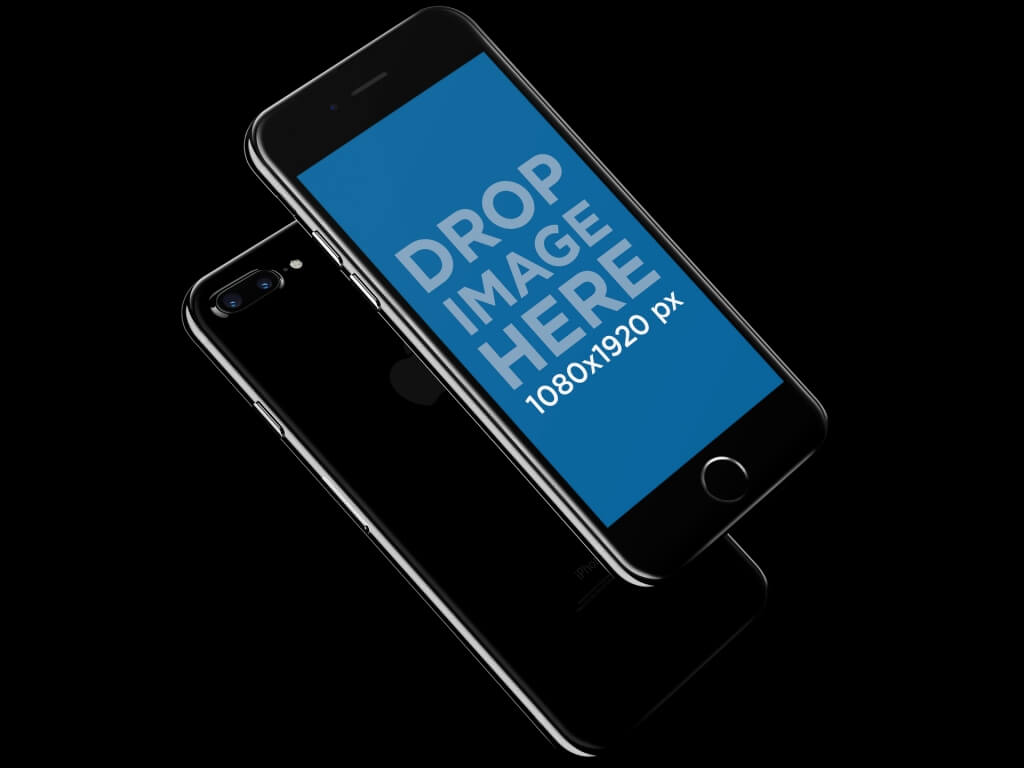 With a sleek and sophisticated new design, this iPhone 7 Plus mockup is the iPhone template you were waiting for. Showcase your latest iOS app with this Jet black iPhone 7 Plus mockup template to promote it with compelling visual assets as a part of your app marketing campaign. Allow your users to get a sneak peek of your app's new design just in time for the launch of iOS 10.
No need to wait a second longer to make your own iPhone 7 and iPhone 7 Plus mockups. Simply drag and drop your image or app screenshot onto one of our iPhone templates and your final asset will be ready to download in no time. Try them out now and start promoting your app with these photorealistic iPhone 7 mockups. 
Also available with a transparent background.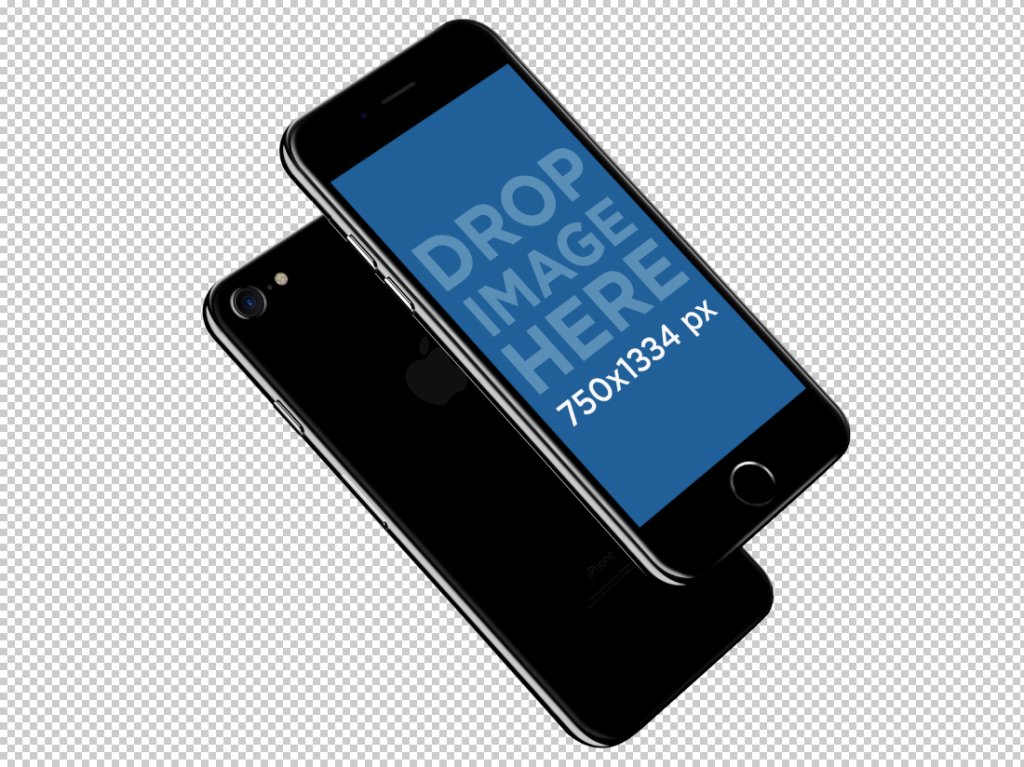 Get your iPhone 7 mockups first at Placeit and surprise your clients in your upcoming app pitch. These are the best iPhone mockups out there and you can easily personalize them with your app design in just seconds, no Photoshop needed. Keep your advertising up to date with the latest iPhone reveal.
What are you waiting for? Don't get behind and use these iPhone 7 mockup templates to showcase your new app, products, and designs. Creating your own iPhone 7 mockups to enhance your marketing campaign has never been easier, or faster! Also, showcase your designs for a phone case with our mockups here!
Don't forget to also read this incredible Mockup Generator Guide here!
---
---