5 Steps for Making an iPhone Mockup
Great iPhone mockups are crucial for attracting users to your apps. Whether you're looking for iPhone X mockups, iPhone 11 mockups, and more, Placeit has hundreds of professional mockups that are just what you need to give your apps the best shot at reaching the top of the charts!
These mockups are great for showcasing your app on your website, on social media, and on the app store. With hundreds of apps competing for the same audience, you need something to give you the edge over your competitors. Not all phone mockups are made equal! Don't spend months perfecting your awesome app only to have downloads fall flat due to boring or sloppy mockups. If you want to skip right to trying out some high-resolution mockups, here are some of the best free mockups Placeit has to offer, fair warning, once you try them out, you won't want to go back to old PSDs again!
It might be easy to think any old template you found on the internet is good enough and that nobody is going to notice it anyway but let me assure you, people WILL notice. Remember, the person looking for an app like yours is browsing dozens if not hundreds of apps for one that catches their eye, if you don't make the effort to stand out with polished iPhone mockups, you're going to blend in and your app won't stand a chance. Let's give your apps the best chance of succeeding by making a great iPhone mockup right now!
1. Go to Placeit and click on "Mockups" or just hover over it and all the mockup options will be displayed. Then you can select iPhone mockups from the menu bar.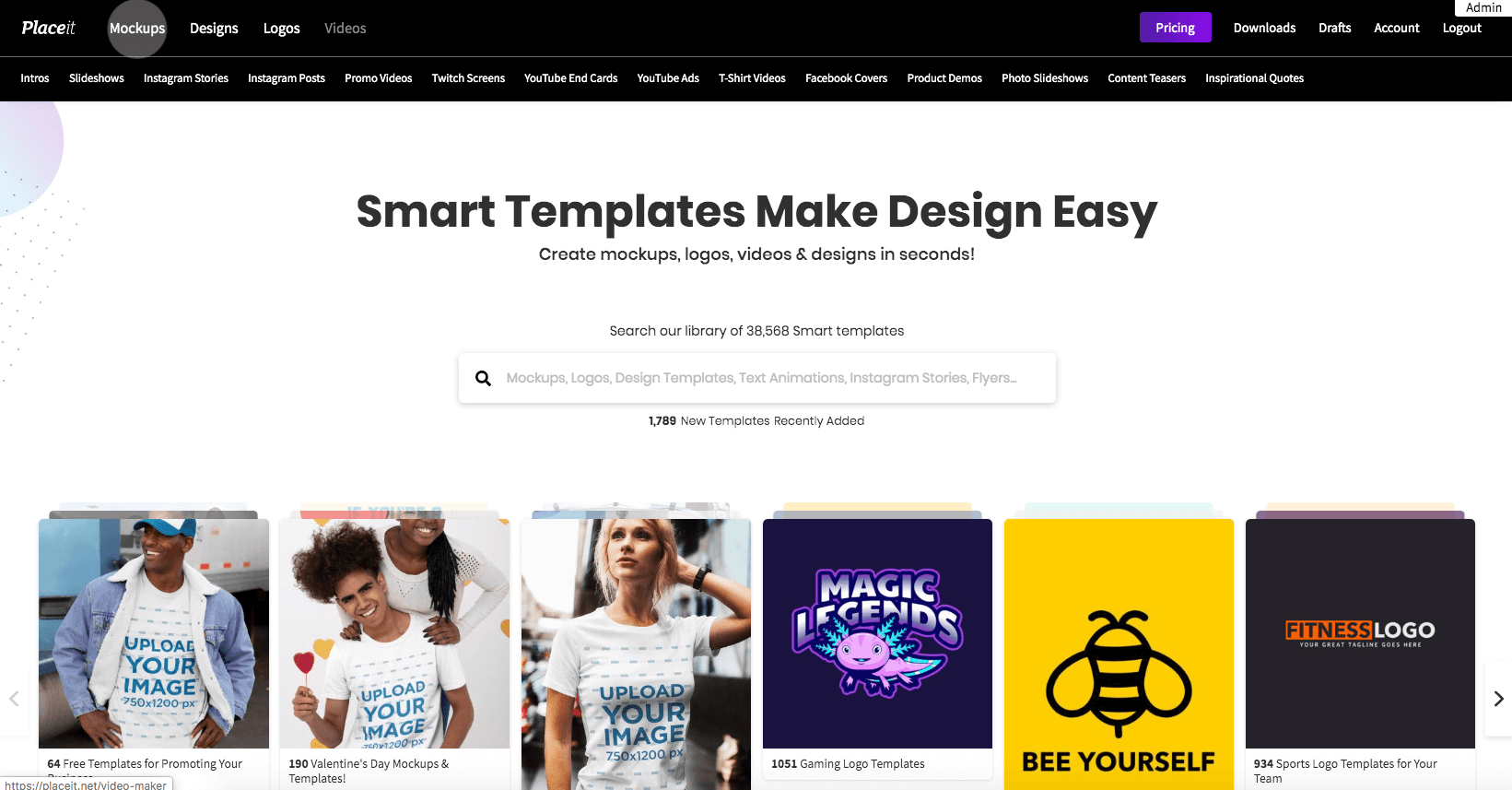 2. Filter iPhone mockups by "Tags" and order them by "mixed" or "newest".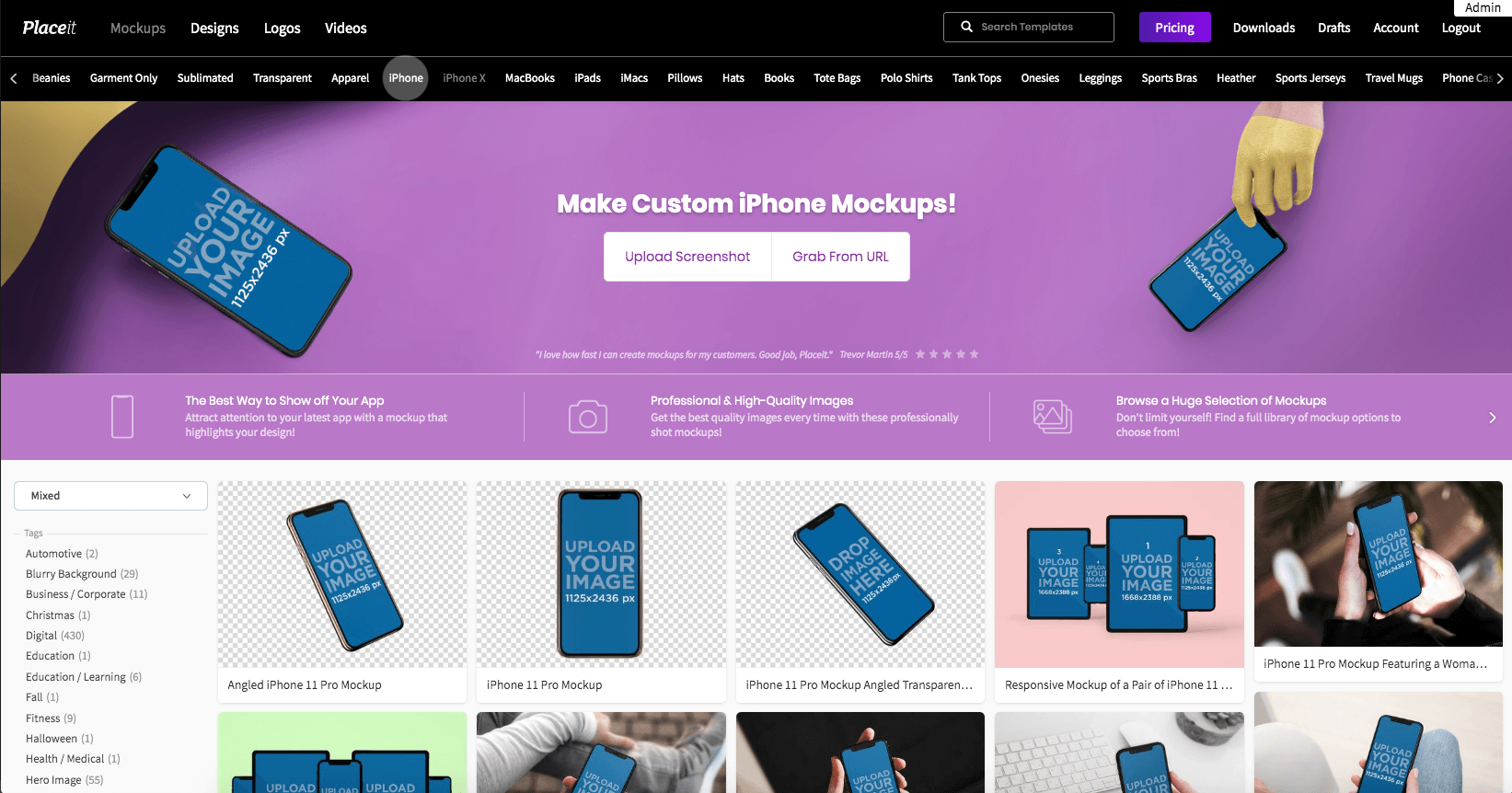 3. Click on "Upload Image" and choose your screenshot or simply drag and drop your image from your computer.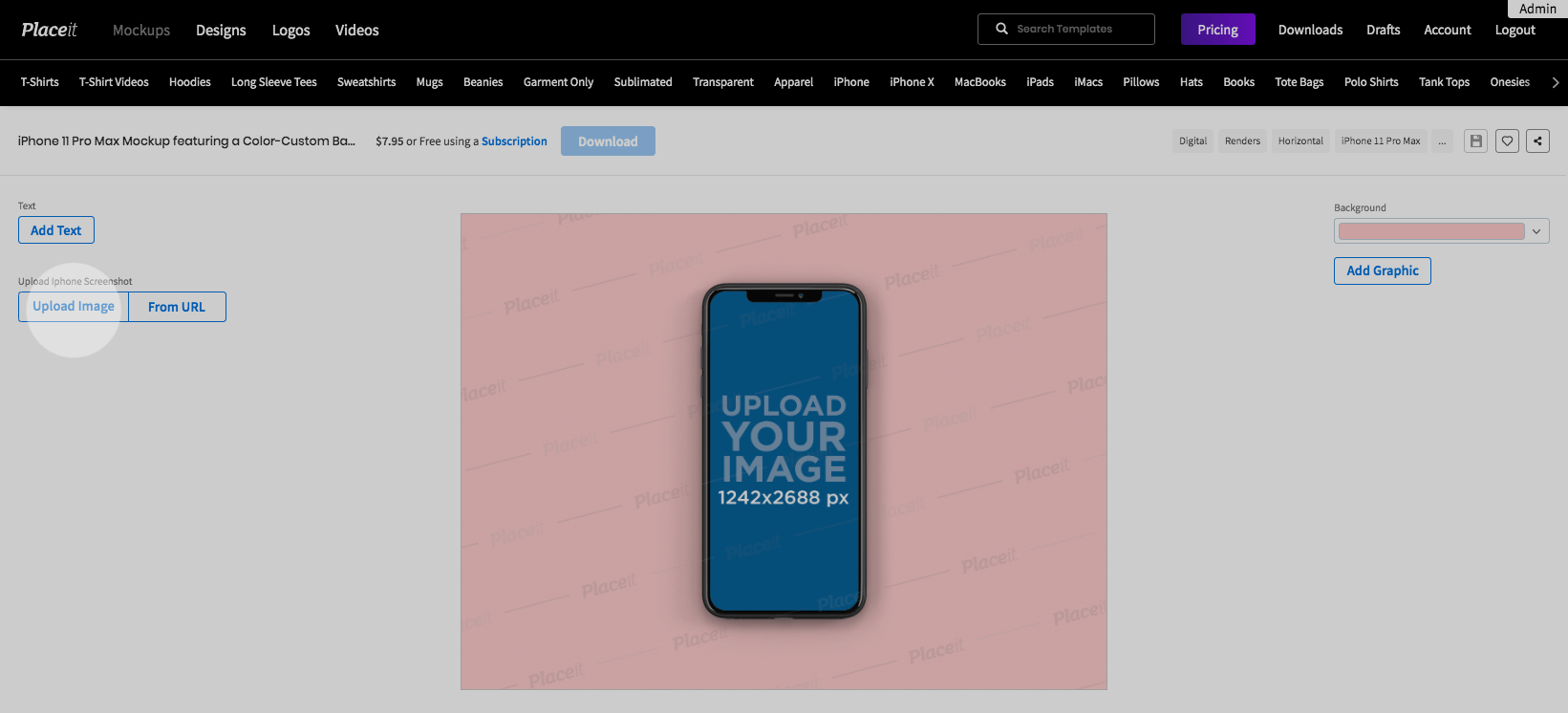 4. Adjust your image and click on "Crop".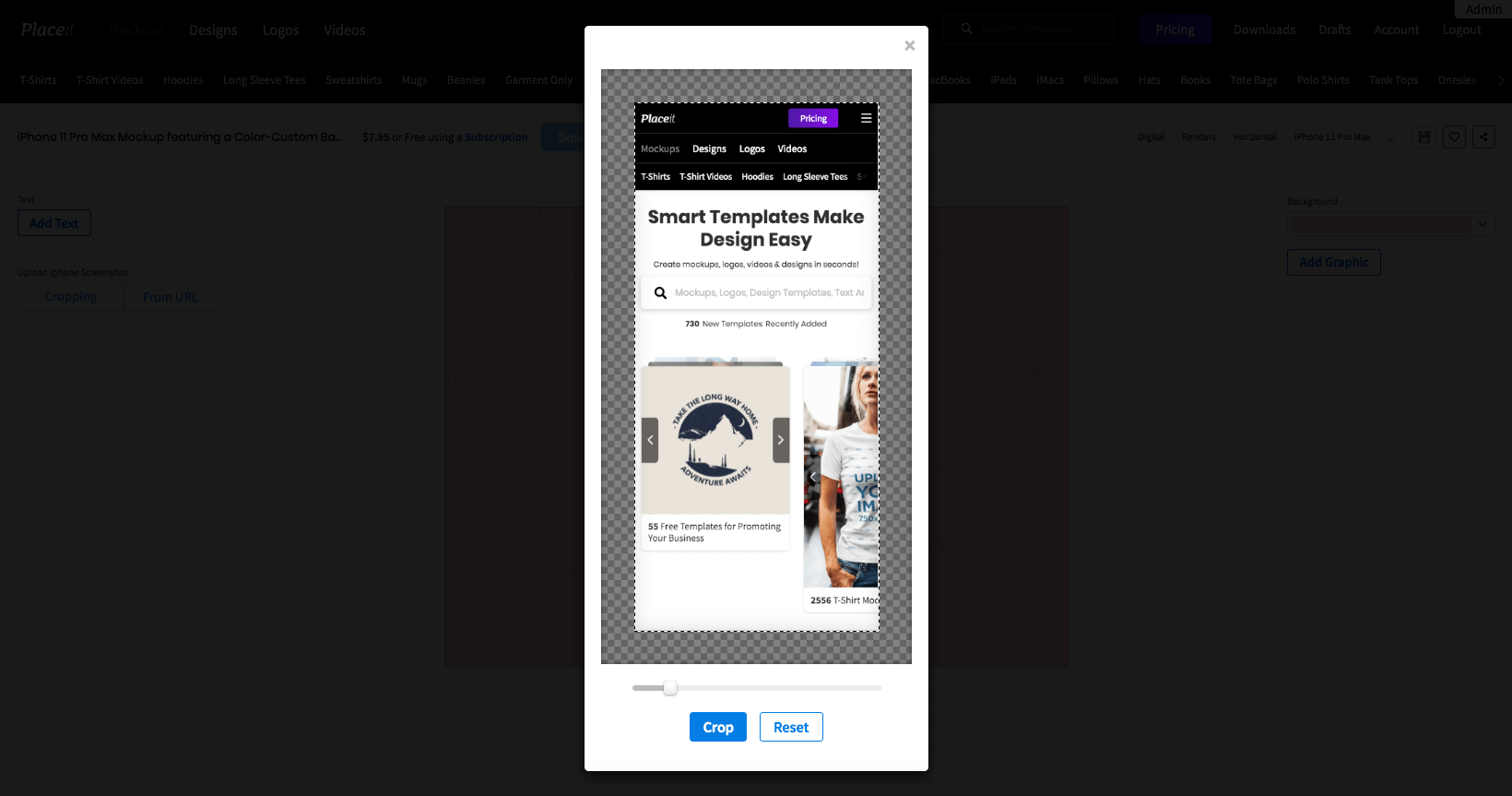 5. Click on "Download" to purchase and download your finished mockup.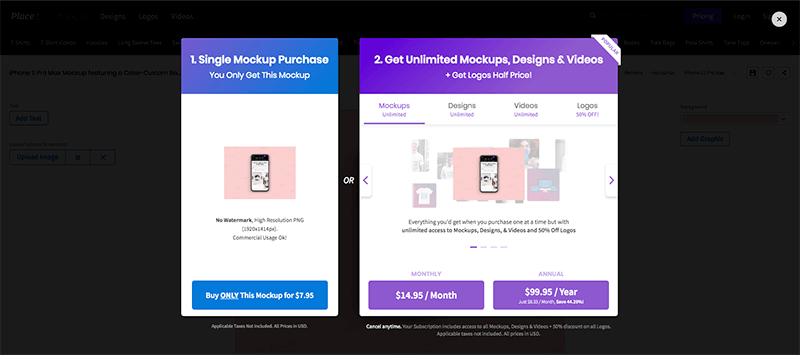 You're just moments away from making your own professional iPhone mockups, it really is that simple. You owe it to yourself to invest in your app and give it the best chance it has to top the download charts. Don't waste any more time looking for a free PSD to use or looking up tutorials on youtube to make one yourself, neither is one is going to look as good or professional as you need it to. Make an iPhone mockup with Placeit and be certain your app is going to look stunning. And if you need even more versatile mockups, we also have transparent background mockups that you can place on any background you like and are going to look pixel-perfect every time.
And the final result is just amazing!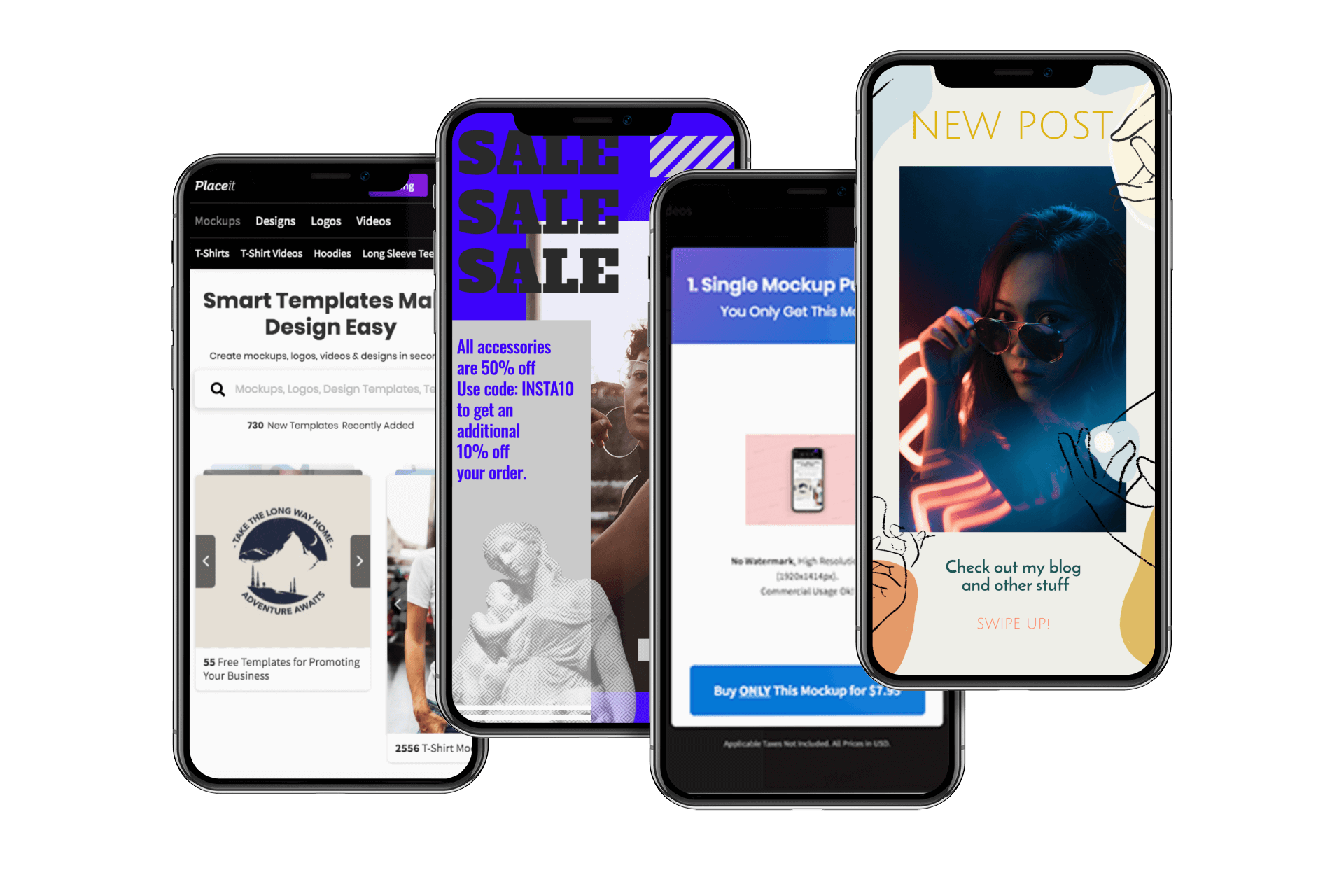 If you would rather watch a video tutorial check out the video below for a more in-depth look at making an iPhone mockup on Placeit. Here's the iPhone X mockup used in the video. Did you know you can as easily make MacBook mockups?

🔥 Also, you might like: Free Placeit Alternatives
"I made amazing images for the app store using Placeit's iPhone mockups!"
Emelie Vazquez 5/5
---
This Is How You Create an iPhone Mockup with Placeit
Creating an iPhone mockup with Placeit is super simple! Just follow the previous steps and you can download in no time a high-quality image to showcase your app or your screenshots.
Make iPhone Mockups
---