How to Make an Etsy Cover For Your T-Shirt Brand
If you sell t-shirts on Etsy, you should know that having a compelling Etsy cover that represents your t-shirt brand is a must, especially if you are selling apparel! – People want to see what the garments look like in real life. There are tons of shops with great products who don't get as many sales as they could because of a lack of compelling visuals.
Think about your Etsy cover photo as your first approach to potential customers, you will want to make your products shine, right? We'll go over how you can create an Etsy cover photo that speaks for your brand and captivates new buyers. For this post, I'll use this Etsy shop as an example, even though the tshirt designs are great, it currently doesn't have a cover, here's how it looks like now: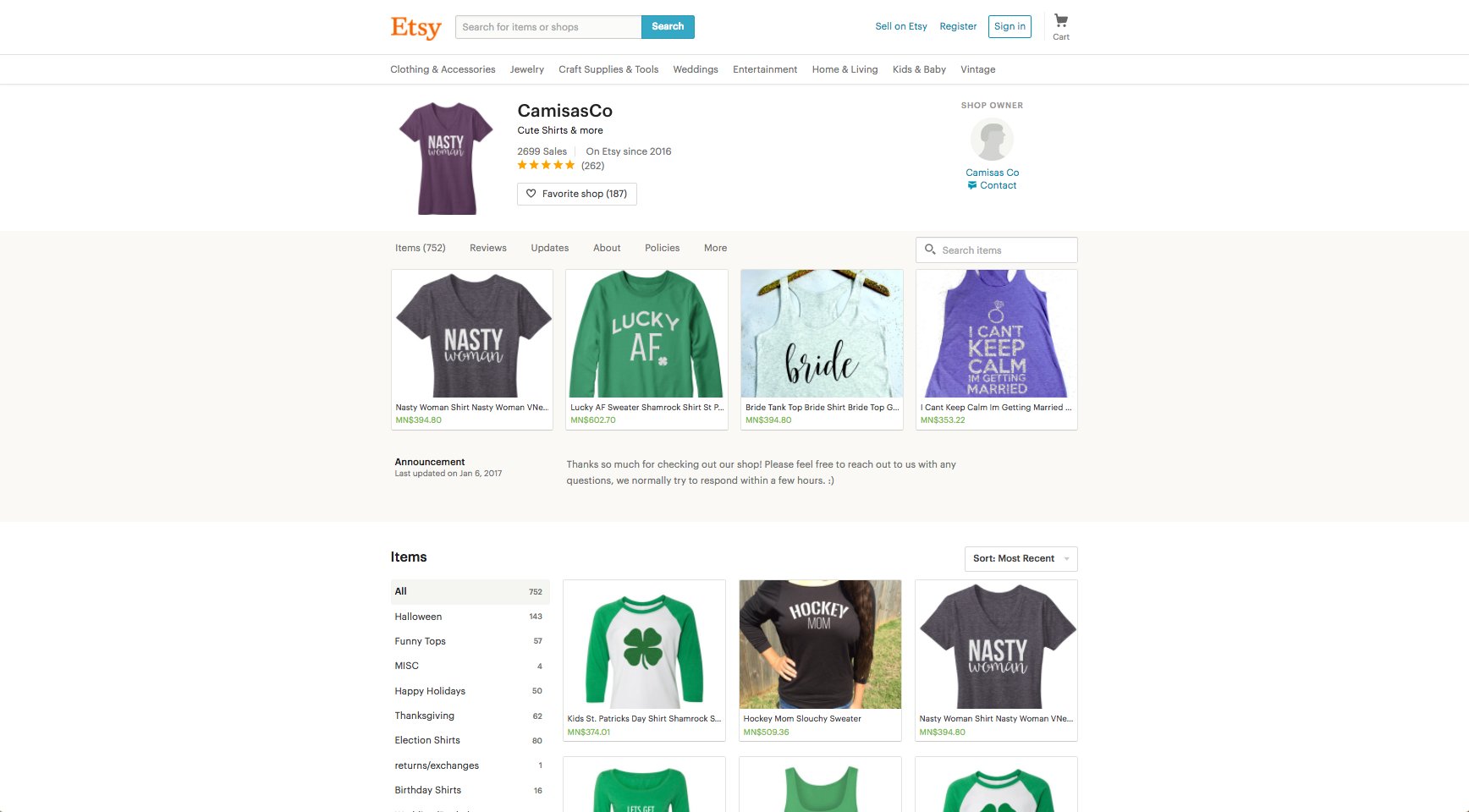 If you have a clothing brand, it only makes sense to have a product shot on the very first visual your clients will see. Arranging a professional photo shoot is expensive, and making a t-shirt mockup sounds too complicated?
No worries, Placeit makes it super easy. Really, 3 steps and you'll have a beautiful t-shirt mockup in hand, ready?
Choose a t-shirt mockup
Visit Placeit Apparel and search for a template that matches your brand, there are hundreds of different models and scenarios available. You can use the search bar or the filters on the left to find exactly what you need.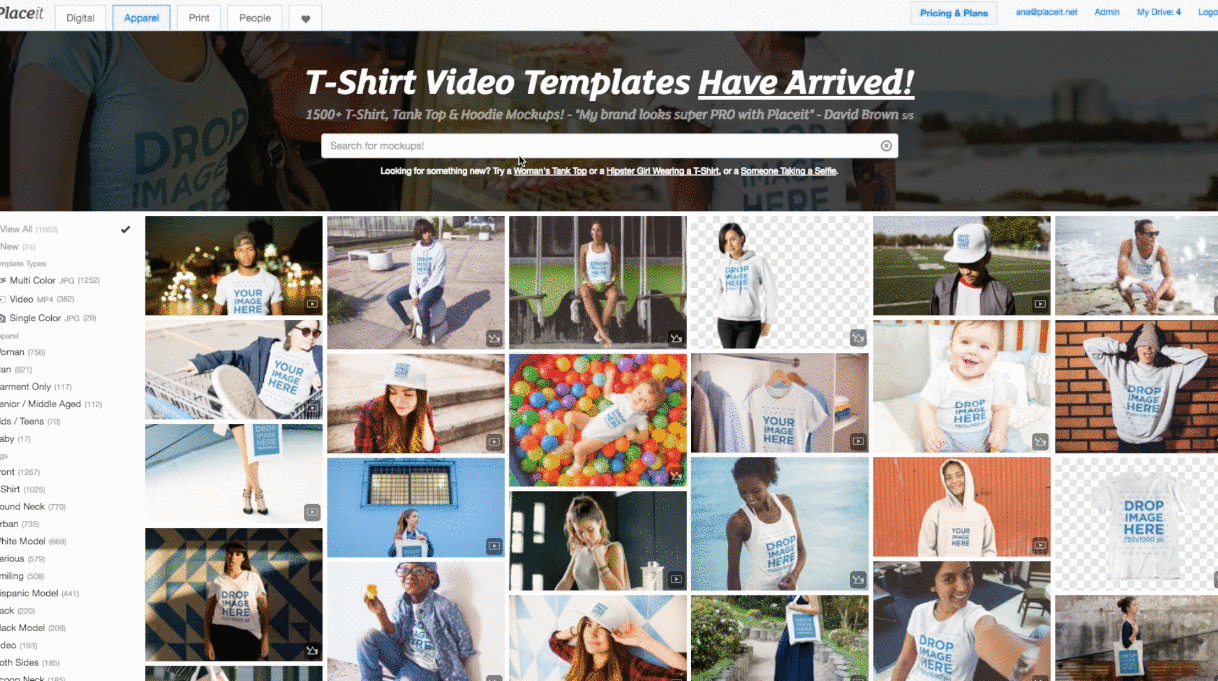 In this case, I'm thinking about using a raglan tee to promote a lucky clover design.
2. Upload your design
Once you have your mockup, all you need to do is choose a color for the garment and drag and drop your design straight to the template.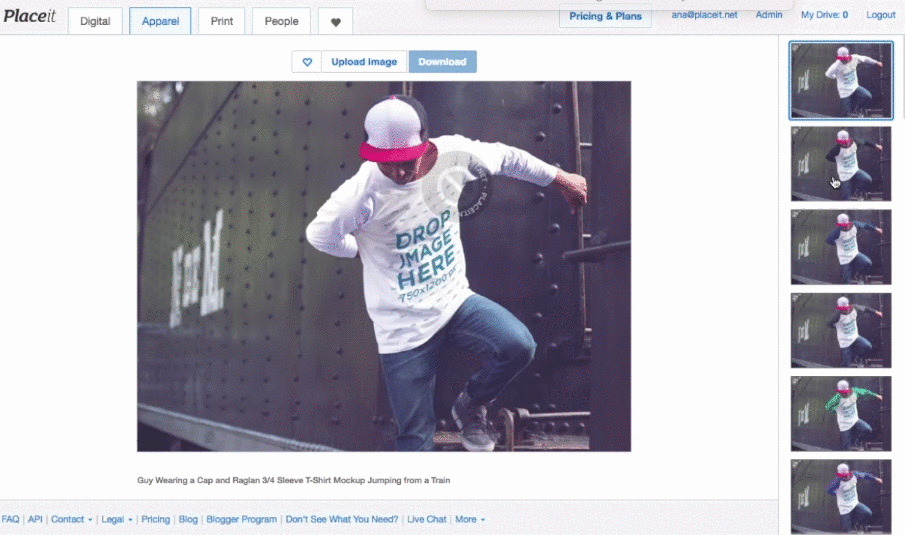 Tip: you can crop and reposition your design within the printing area.
3. Download your mockup
Yes, that's it.
Now that you have a beautiful mockup of your tshirt design being worn by a real person (how cool is that!), just click on "Add Text/FX".
You will be sent to Aviary, an amazingly simple image editor that's integrated with Placeit so you don't have to download software or search for tools.
Making edits in Aviary is also very, very simple, have a look:
Crop Your Image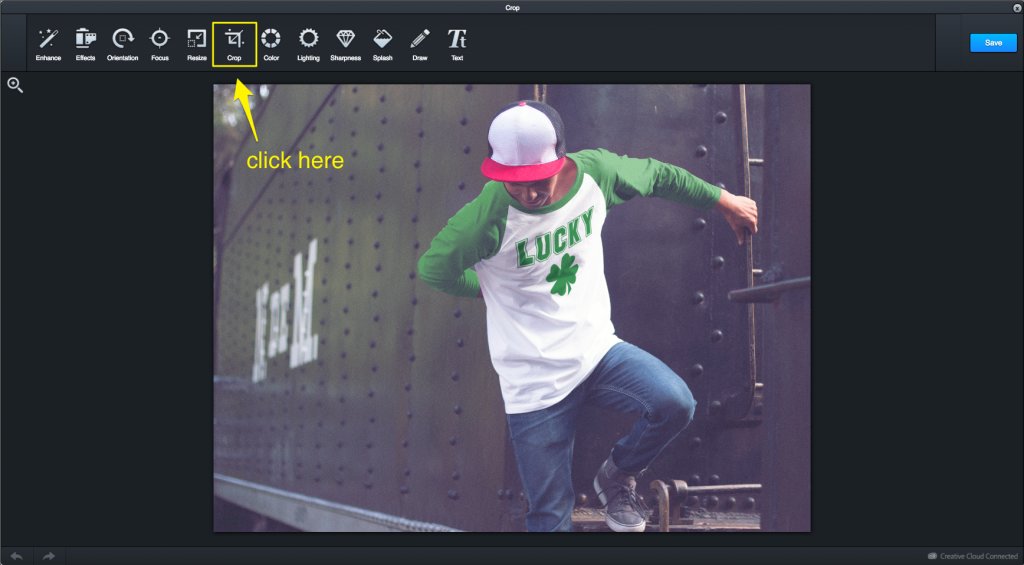 Etsy recommends uploading a cover photo of 3360 x 840 px or 1200 x 300 px which is an aspect ratio of 4:1, use an aspect ratio calculator to sort out what size to crop your image to. For Placeit mockups use 1920 x 480 px.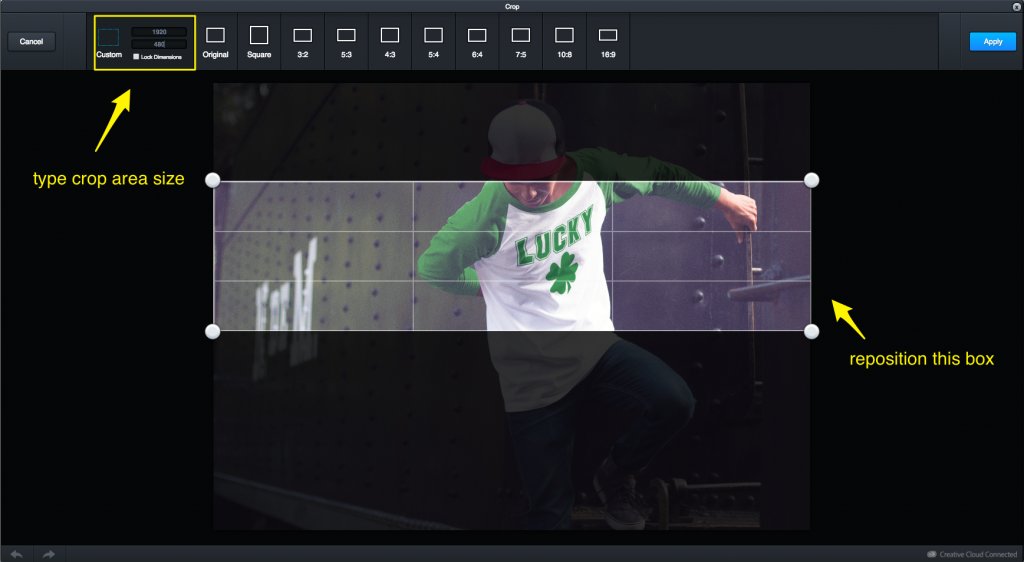 Once you have your crop area, simply drag the box to show a selection of your image.
2. Get Creative!
Play with effects, color, brightness and more! Check out all of these available filters.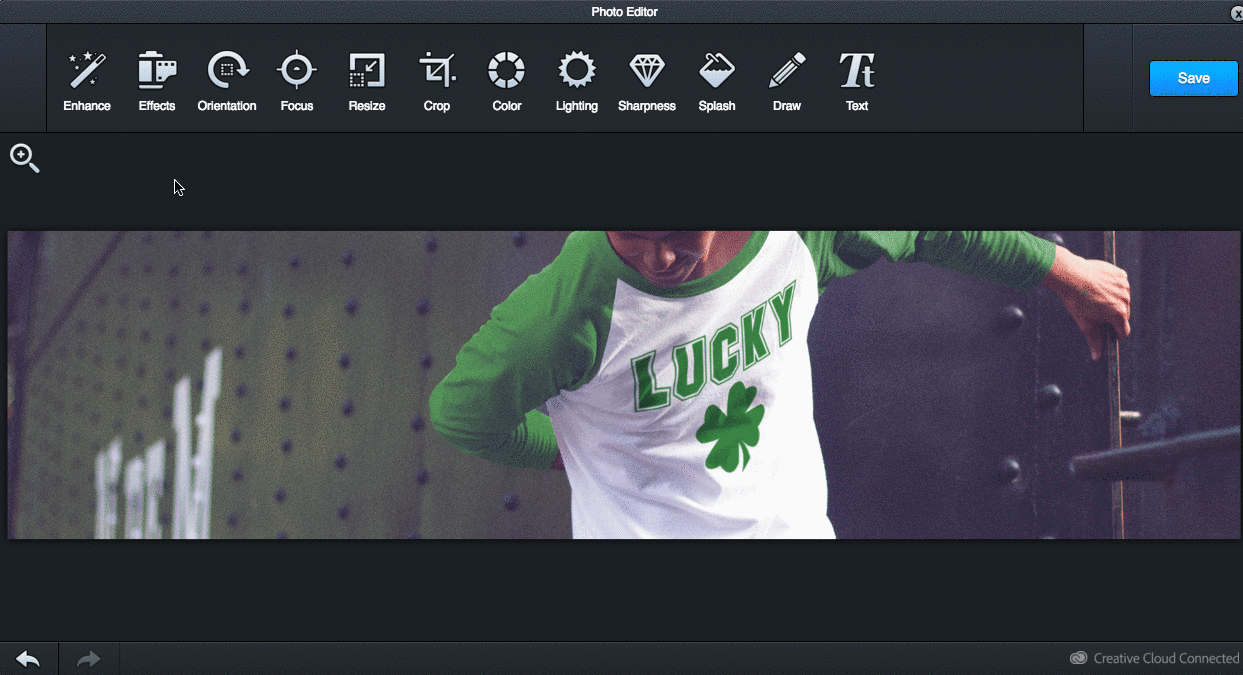 3. Add Text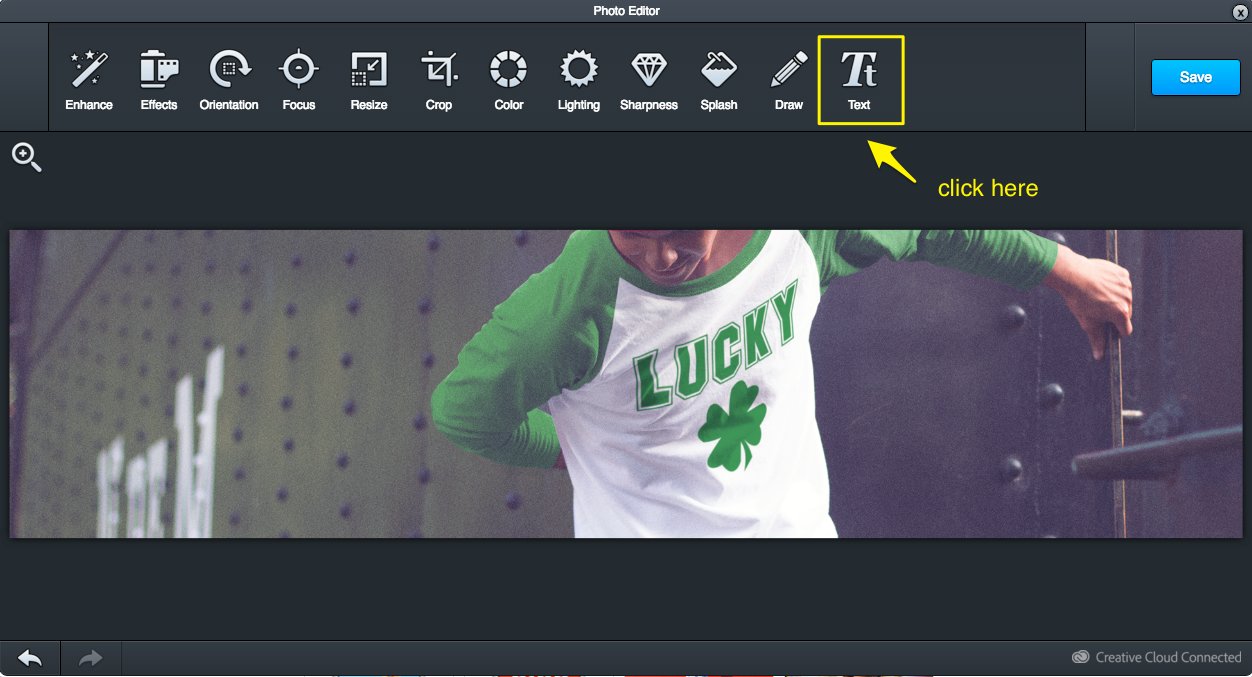 You will want to add a simple piece of copy that describes your brand. Aviary lets you choose a font, pick a color and reposition the text box in the image.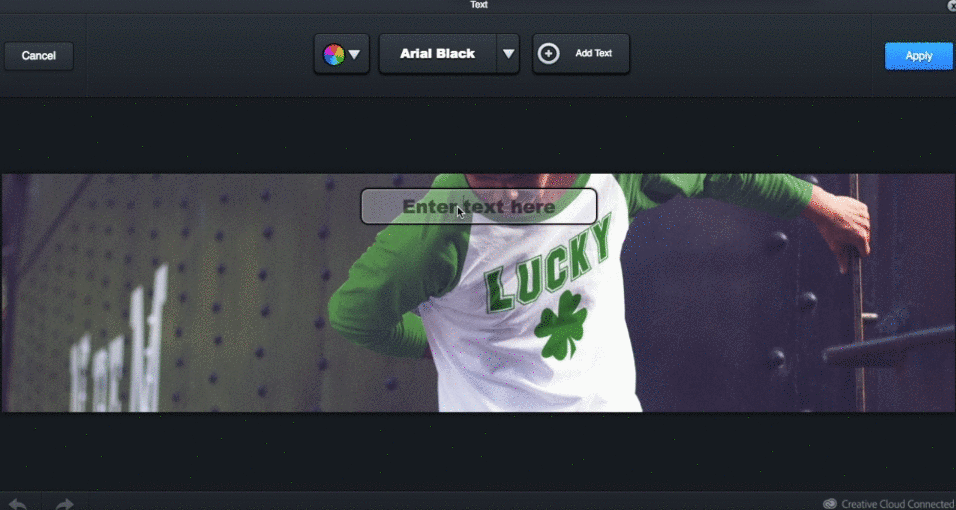 Quick tip: you can use this space to add info about promotions or discounts you are currently running.
4. Download and Upload to Etsy
That's it! After clicking "Apply" and "Save", your edited image will be downloaded so you can just upload it to your Etsy shop!
Remember the Etsy shop I used as an example? Here's how it looks like with the cover photo we just made.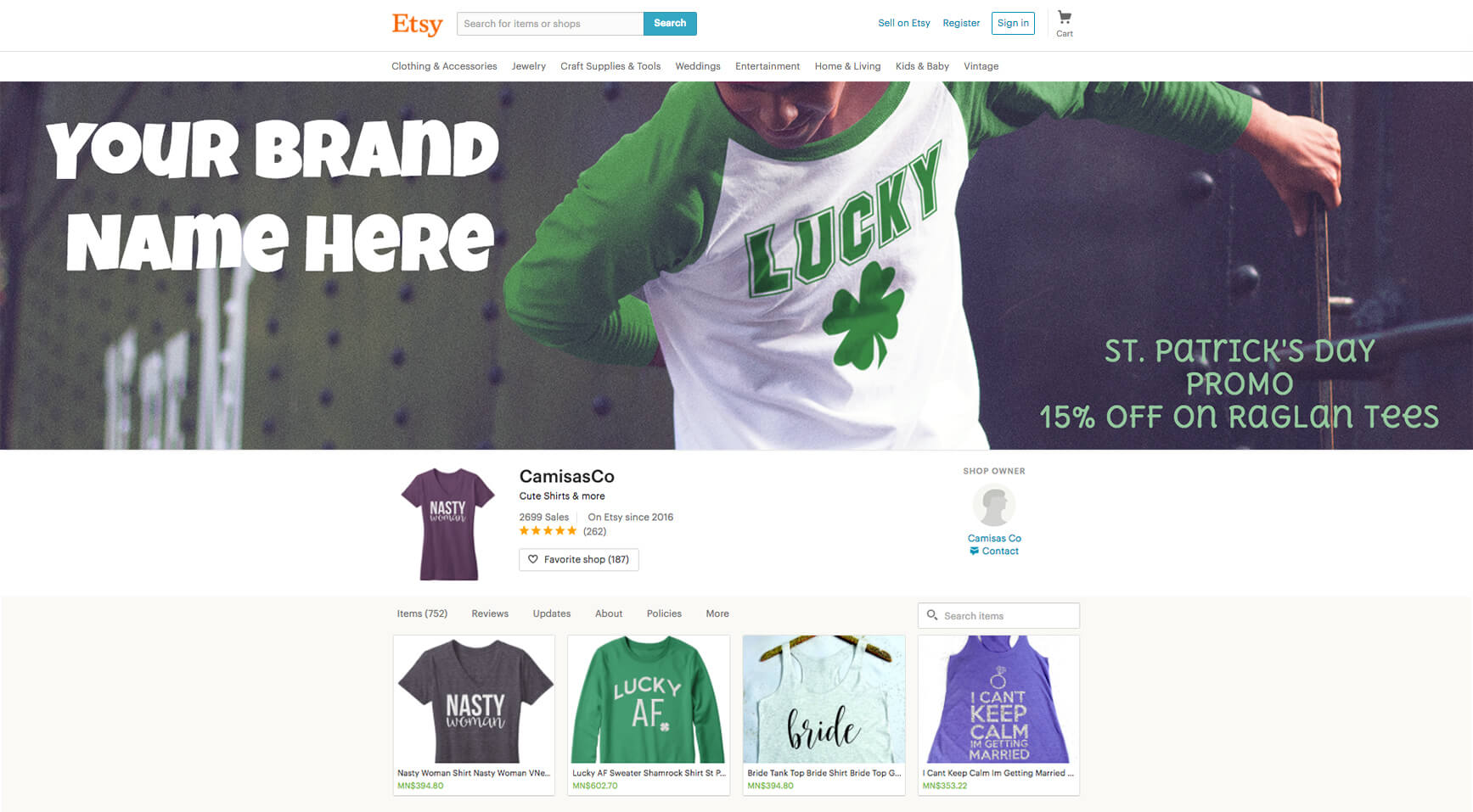 Pretty amazing, huh?
Go ahead and make your own Etsy cover photo right away, it will only take a moment and it will make a huge difference on the way your customers see your shop.
Looking for the easiest way to make a tshirt design from scratch? Check out this post comparing two different methods for making a t-shirt design to sell on Etsy or any other Print-on-demand site.
---