The Best Online T-Shirt Mockup Generator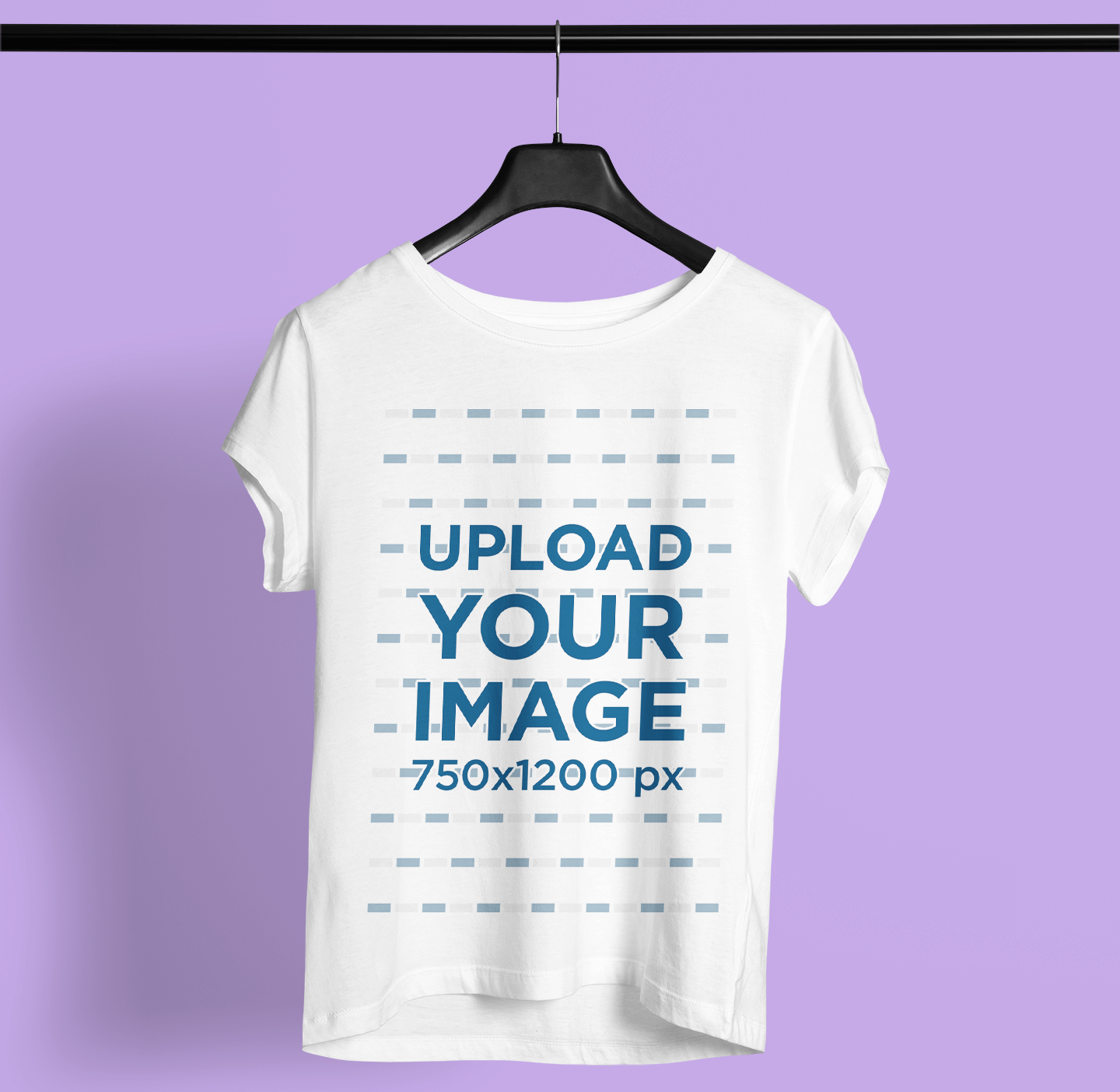 Your clothing line is finally finished, now is the time to show it to the world in a compelling way that will attract both customers and partners. Using t-shirt mockups is a great way to display your designs while being used in context, especially because you will want to give your potential clients a real idea of how your clothing line will look like.
Tshirt mockups are very popular in the market, however, these take a lot of time and effort to be created if you choose to use PSD files, luckily, Placeit's Apparel category is here to save the day. Placeit has tons of easy to use t-shirt mockups to display your designs in various scenarios and being worn by different characters. Besides, using these t-shirt templates is super easy, all you need to do is drop your image onto the mockup and Placeit will do all the magic to deliver an image with your design perfectly adjusted to the garment.
Whether you need a group shot of a bunch of friends having fun or working out, a stylish lady walking around, or a neatly folded stack of t-shirts, Placeit has got what your brand's visual content needs. Just take a look at some of these apparel t-shirt mockups: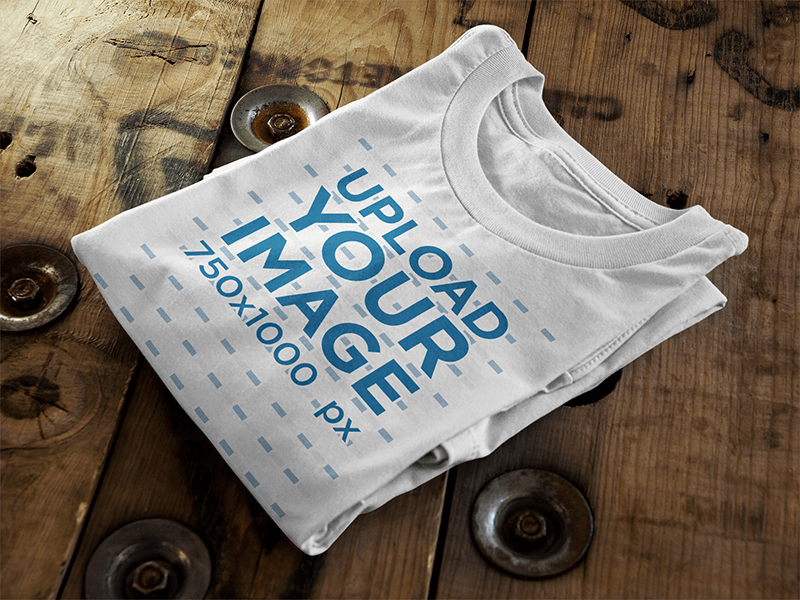 If you have a new t-shirt design waiting to be showcased, then this t-shirt mockup featuring a folded t-shirt lying on top of a wooden table at a clothing store could be just what you need. Use this relatable, eye-catching mockup to display your designs within context and catch your consumer's attention right away! Just choose an image, drop it onto the template, and see your ideas come to life. Placeit makes it really easy for you to create outstanding t-shirt mockups, so don't think about it twice and start using it right away! To see another T-Shirt Mockup click here!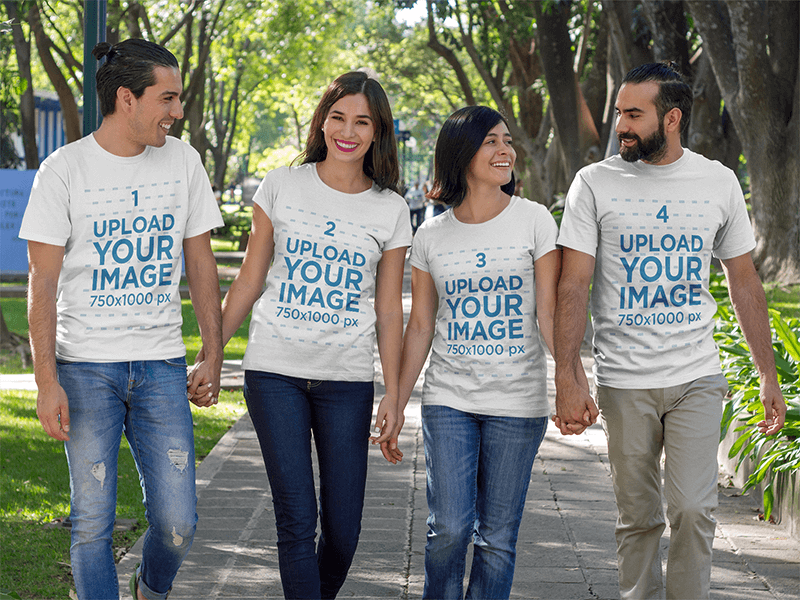 If you are looking to advertise a new t-shirt design in a relatable way to your potential consumers, then use this original, eye-catching clothing mockup from Placeit! This t-shirt mockup features a group of friends chatting at a patio after working out. Use this image today and catch your consumer's attention in no time. To customize this image all that's necessary for you to do is choose an image featuring one of your designs, drag and drop it onto one of the t-shirts on the template and let Placeit resize it for you. In just a matter of minutes, you will get an outstanding photo to add as part of your visual marketing campaign! So what are you waiting for? Start using clothing mockup right away! See another T-Shirt Mockup here!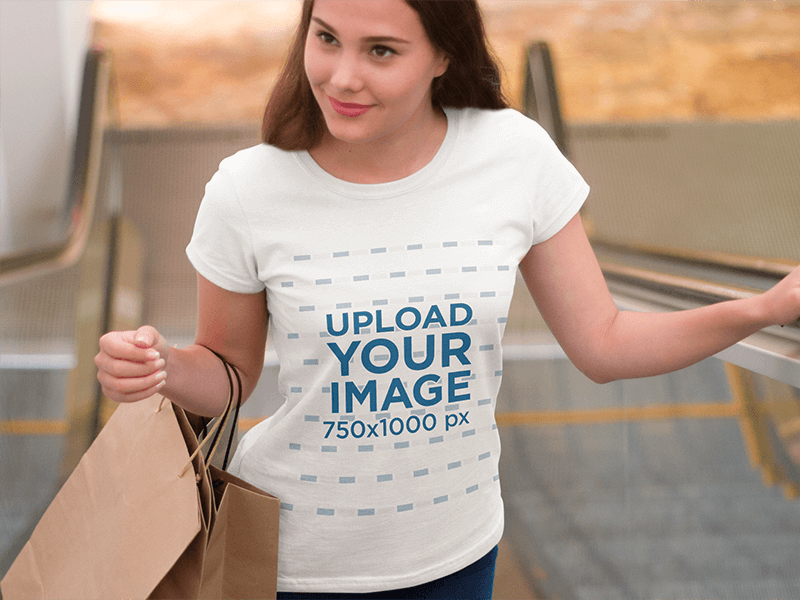 Advertising your new clothing line can turn into a difficult task if you don't count on the right marketing tools to do it, so don't waste any more time and start using Placeit's clothing mockups right away! This t-shirt mockup features a girl at the mall doing some shopping. Use this relatable image to portray your designs and catch your consumer's attention right away. Keep in mind that when using t-shirt mockups like this, you will be able to choose the color of the t-shirt to match those on your design. How amazing is that? To customize this t-shirt mockup all you have to do is drag and drop an image featuring your design onto the template and let Placeit resize it for you. In no time you will get outstanding visual content you can use as part of your visual marketing campaign! So what are you waiting for? Start using clothing mockups today! See another T-Shirt Mockup here!

You can now promote your t-shirt brand with videos too! Best of all, you don't need to use any extra software or download any kind of suspicious programs to your computer. As easy as creating a t-shirt mockup, t-shirt videos are instantly generated so that you can destroy from the competition in creative content creation. Click here to start creating a t-shirt video mockup!
So go ahead and use Placeit's t-shirt mockups to enhance your clothing line's visuals and make video ads that sell t-shirts. Remember you can select the color of the garment on every apparel mockup and upload your own designs to it to get a free preview before committing to the final mockup. Make as many previews as you want, it's free.
---
Display Your T-Shirt Mockups for Free
---